8 March is International Women's Day! We are featuring 6 #WomenInRed as we pay tribute to the incredible women in our movement and recognise that gender balance impacts our humanitarian work. Let's #BalanceForBetter!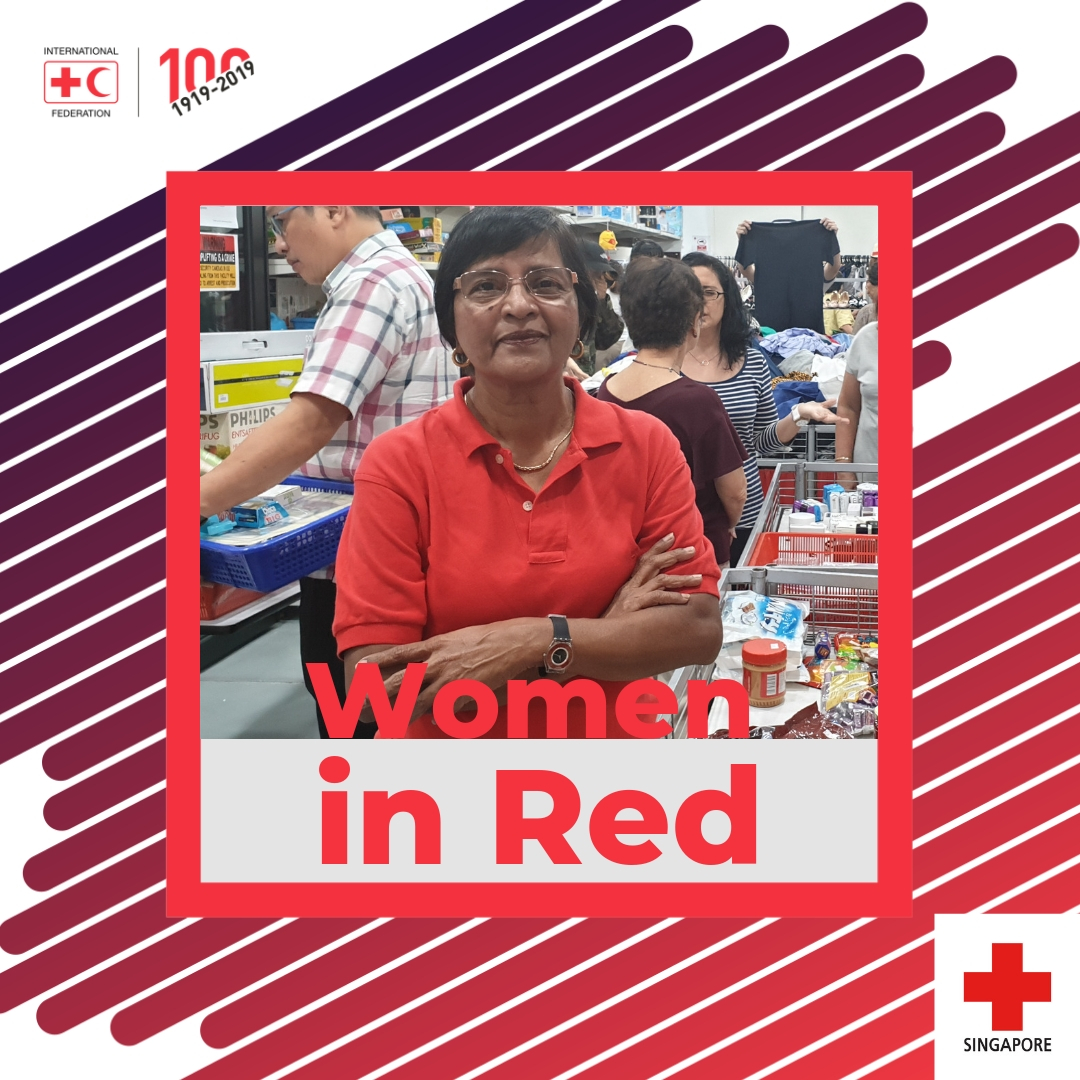 Meet Ebenazer William, a volunteer at SHOP+. After serving 47 years in the education service, she now volunteers at SHOP+ at Red Cross House every Wednesday.
"Men and women have to work together to serve humanity as each of us have our own gifts. For example, from my experiences at the shop, I can say that there are many instances where "brute" strength is required to move things etc. At other times, a woman's touch is needed, in terms of counselling women and children, or cooking food for distribution."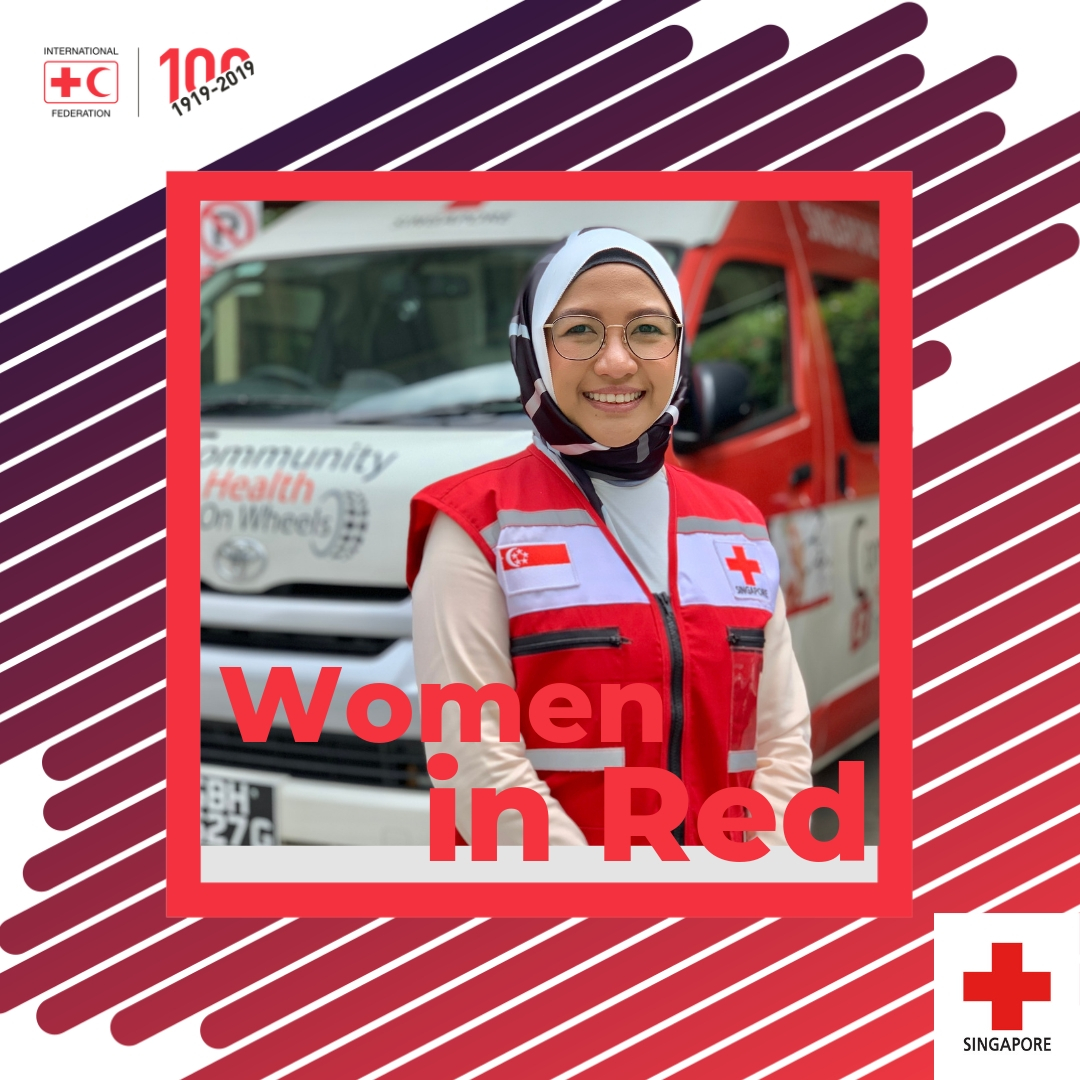 Meet Kartini Saat, who works in our Community Resilience department, finds joy in supporting people on-the-ground.
And what does she think about gender balance? "Gender balance is important in humanitarian work. It empowers and ensures equal participation of both men and women in leadership, and decision-making to address different humanitarian needs."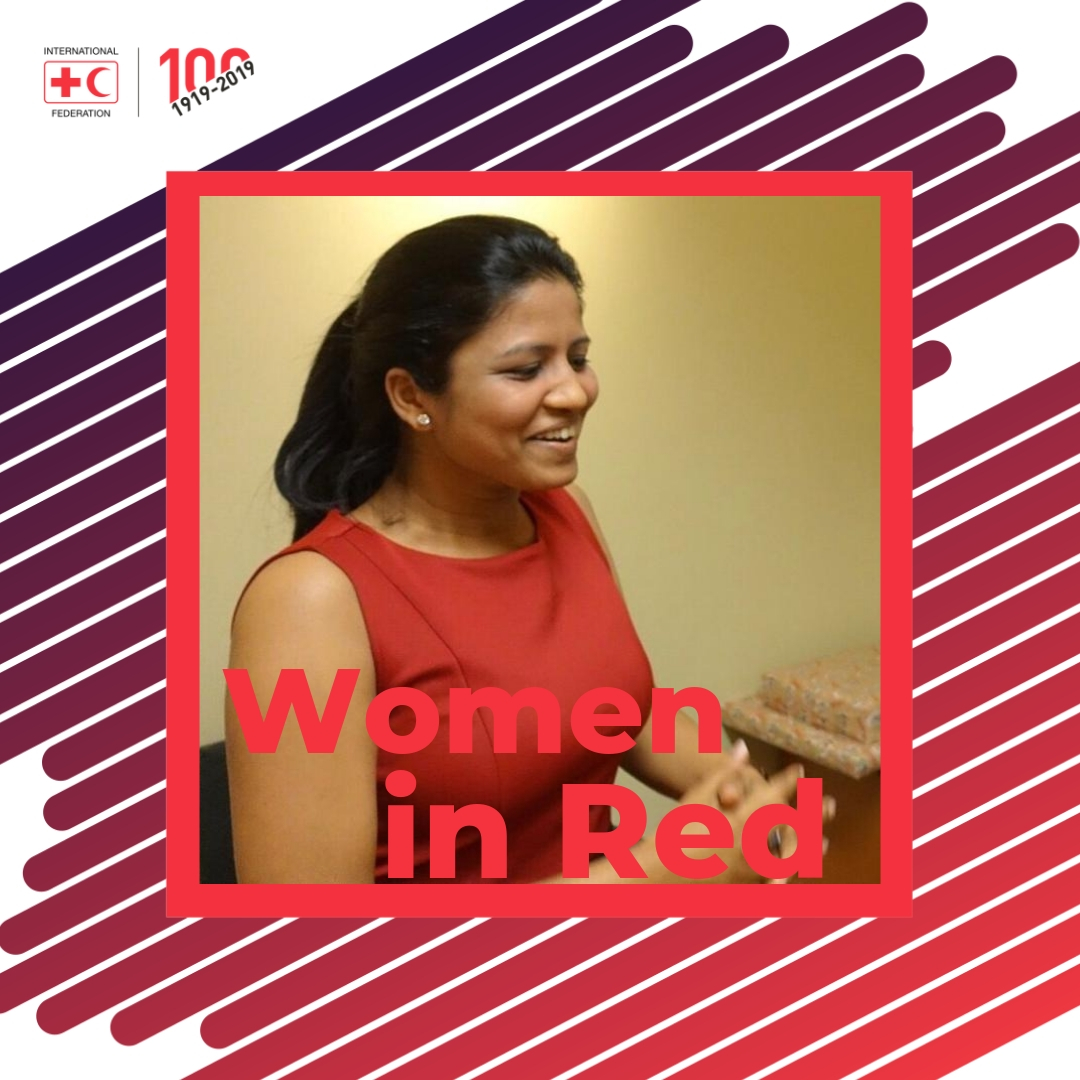 Meet Pragyan Paramita Das an ElderAid and FoodAid volunteer. She has passion to serve the elderly and was one of our pioneer group of volunteers who supported the Foodaid service.
" I believe in gender equity – so long as this is exercised, automatically gender balance is achieved in the process."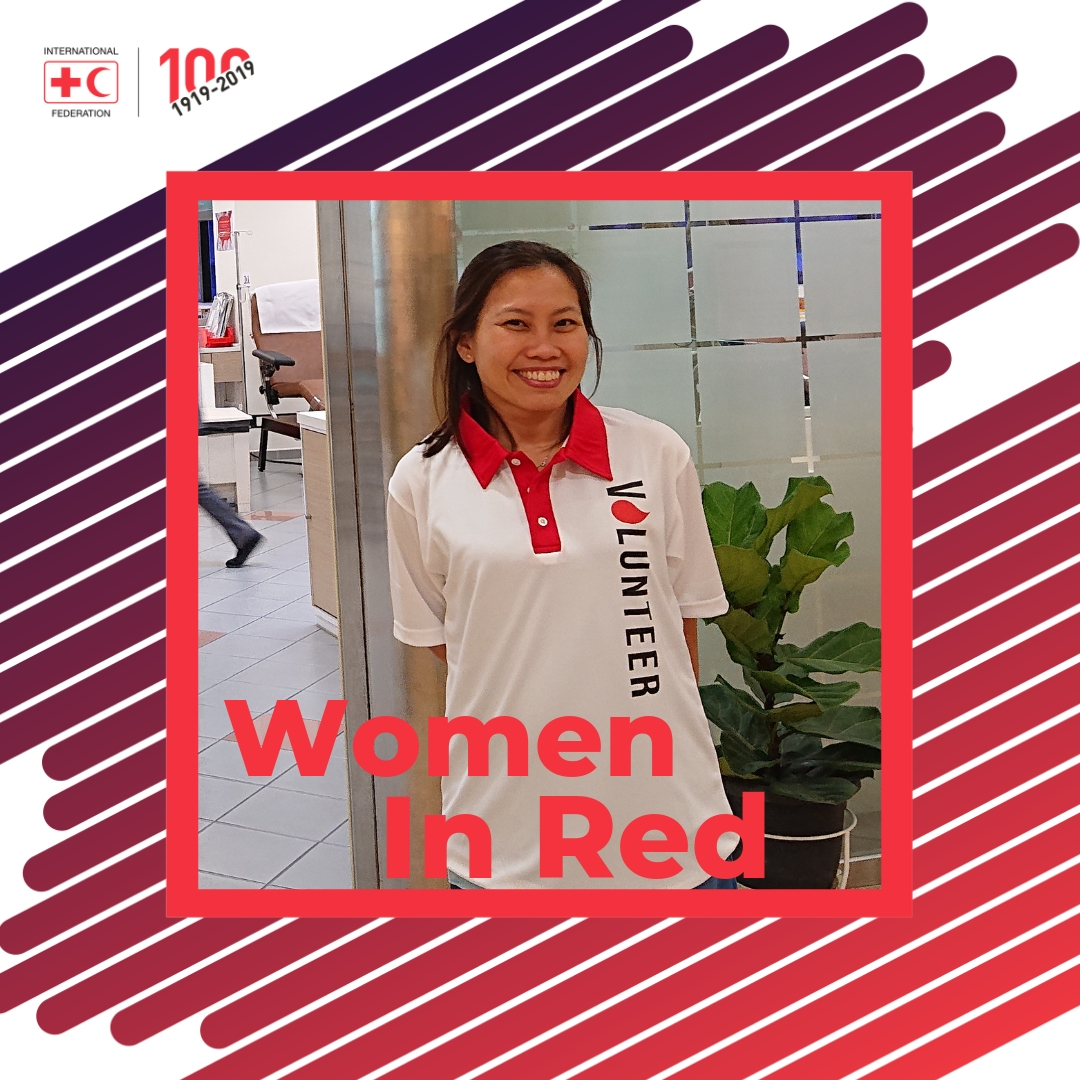 Meet Shirley Ng from our Blood Donor Recruitment Programme. She was inspired to join the team after she witnessed her mother undergoing platelet transfusions when she battled with cancer. It was then that she realised the importance of blood donation and how blood donors can save lives by giving blood regularly.
What does she feel about gender balance? "To me, I feel that all genders should be given equal opportunity to serve humanity. Different genders can fundamentally bring in very different angles and concerns that can help to improve our understanding of the work we need to do, and how we can better serve the segments of society. This is also in line with one of our guiding principles: Universality - sharing equal responsibilities and duties in helping each other. "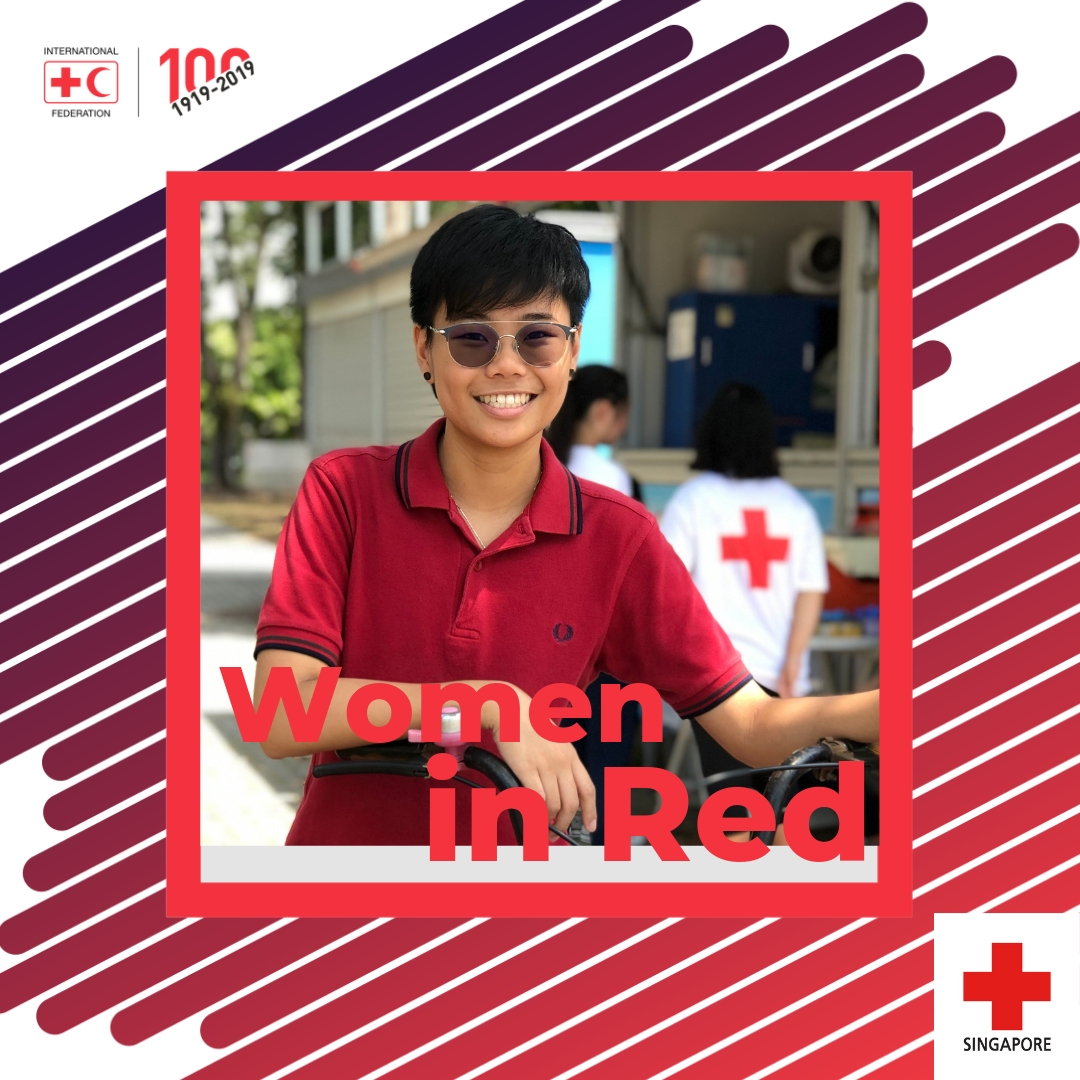 Meet Andrea Ang! She volunteers her time serving as a community first aider, at national and community events and as a First Aider on Wheels. She finds joy in meeting new people and providing first aid treatments to casualties.
"Gender balance is very important in our humanitarian work. To make the casualty feel more comfortable and at ease, we ensure that a female first aider treats a female casualty and a male first aider treats a male casualty. This is because the injury or wound could be at a more private area near the abdomen or thighs. Often, these casualties are already traumatised by what they went through. Such things can go a long way to help them feel more comfortable."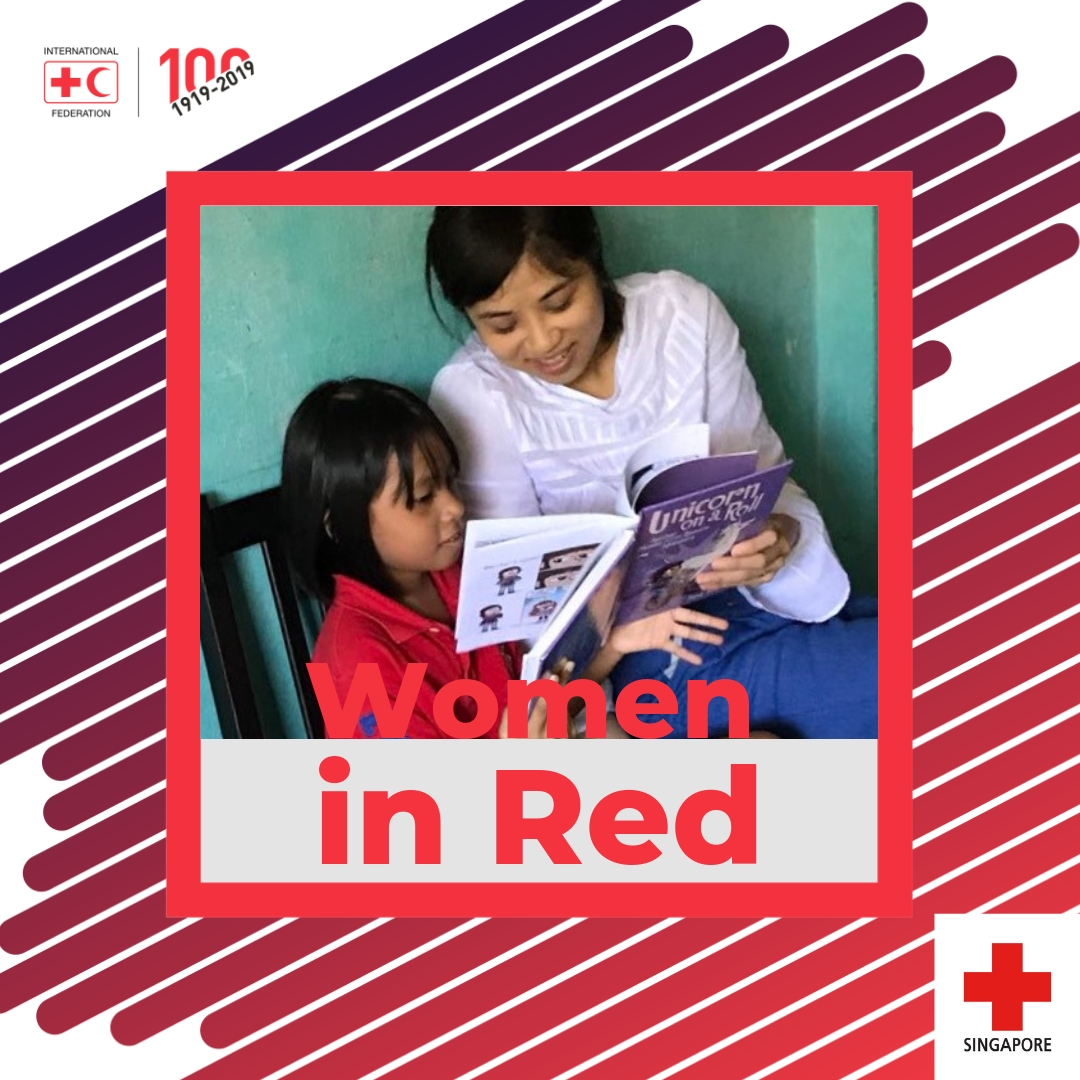 Meet Xu Shu'En Adrienne. She visits low-income families and reads to the children as part of our Family LifeAid programme. The smiles on the children's faces when she comes by their houses, is what drives her to keep volunteering her time.
Her thoughts on gender balance? "Women have as much to contribute as men. There should be no differentiation between genders when it comes to caring for the less privileged in our society. What the world needs is just more love and kindness all around."