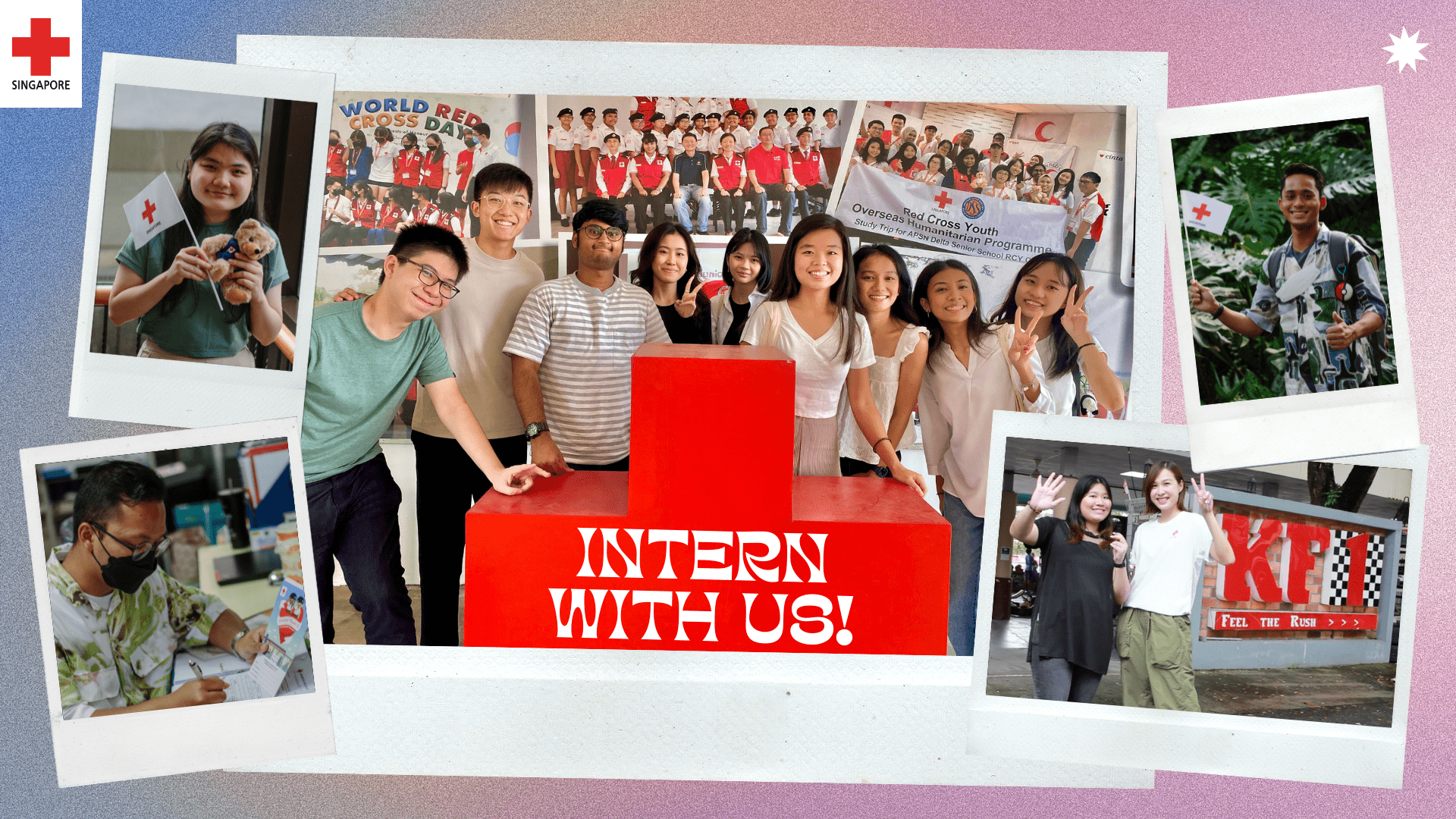 Calling students with a passion for the humanitarian sector and a heart to serve the vulnerable in Singapore and beyond!
An internship with the Singapore Red Cross will provide you with a unique learning experience in the humanitarian aid sector, and give you a hands-on, in-depth perspective on how non-profit organisations operate behind the scenes.
We believe in developing people to their fullest potential and enhancing their strengths. As an intern with SRC, you will be surrounded by people who are invested in your growth and learning experience, and just as passionate about uplifting the vulnerable in our community. Expect to be challenged, enriched, and encouraged to pursue a career with social good in mind.
Initiated Programmes

For those with a general interest in the humanitarian sector, and who love to work on the frontlines in a dynamic environment.



Blood Donor Programme (Marketing)
Singapore Red Cross Academy
Red Cross Youth
Events & Donor Relations
Volunteer Management

Specialised Track

Built for candidates with an interest and skills in a specific field. Apply your learning on the job and gain industry experience while making a real-world impact.

Information Technology
Marketing & Communications
Finance
Human Resources
Facilities Management
Grow and learn with SRC
We are looking for individuals who are creative, have passion to contribute to the Society, and have special skill sets to offer. Students from all academic disciplines who are able to commit for a period of three months or more are welcome to apply.
If you're ready to start your journey and make an impact on the community around you, get in touch with us today!