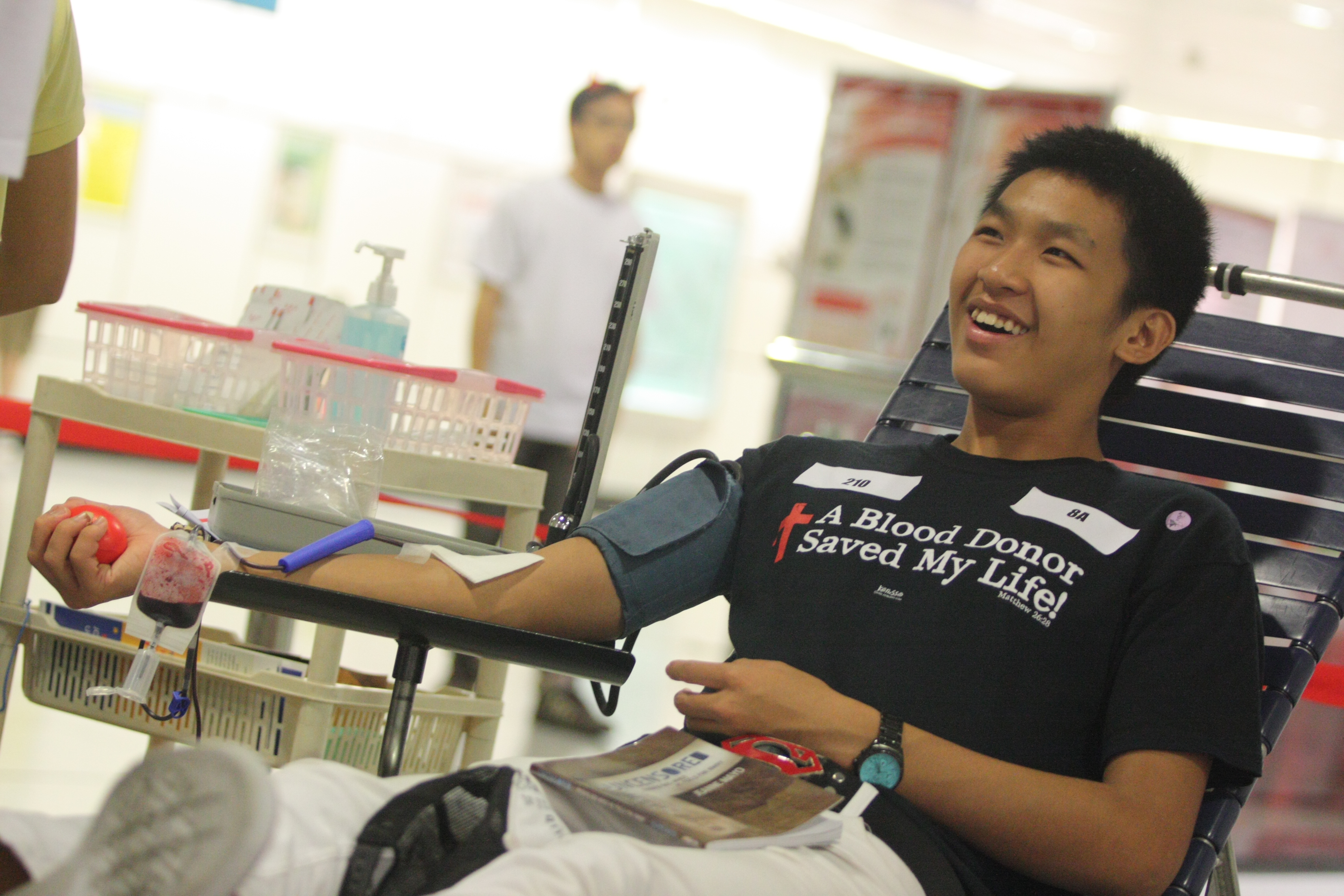 There are some basic requirements you need to fulfill in order to become a blood donor. You may become a donor if you:
are aged between 16 and 60 (Youths aged 16 and 17 will need to complete and bring a signed parental consent form)
weigh at least 45kg
are in good health
do not have any symptoms of infection (e.g. sore throat, cough, runny nose, diarrhoea) for at least one week
did not have fever in the last four weeks
have a haemoglobin level of at least 12.5g/dL for females, and at least 13.0g/dL for males. (A test will be administered by trained nurses at the donation site.)
For your safety and well-being, we advise you to wait at least 4 weeks (28 days) before your next donation attempt if your haemoglobin is below the donation threshold. This allows your body time to replenish the iron stores and to build up your haemoglobin level.
You can boost your iron level with a well-balanced iron-rich diet. Click here for tips to boost your iron.
Click here for more information about haemoglobin levels.
At the donation site, you will also be asked to complete a Donor Health Assessment Questionnaire. Depending on your answers, you may or may not be eligible to donate blood. Click here for a quick basic eligibility quiz to find out if you can donate blood!
When Not To Donate
You are advised to postpone your blood donation if you're currently undergoing treatment for a major illness or surgery, or (for women) if you're pregnant or experiencing heavy menstrual flow.
UPDATE
The blood bank has implemented a new blood donation eligibility guideline for donors who received the COVID-19 vaccine. Please click here for more information.
If you have travelled overseas recently, please call 6220 0183 or check HSA's Overseas Travel Deferral Criteria to check your eligibility.
Visit the Health Sciences Authority's website to learn more about the different factors that could affect your next donation date.
Planning Your Next Donation
Whether it's your first time donating blood or you're a regular donor, take the following into consideration:
Post-donation activities

To prevent bruising and to promote healing at the needle site, avoid lifting or carrying heavy items for at least 12 hours.
Refrain from doing any strenuous or athletic activities for 24 hours to enable your body to adjust to the donation.

Donation intervals

For whole blood donations, there is a waiting period of 12 weeks before you can make your next donation. For Apheresis donations, the waiting period is four weeks.

Holiday periods/long weekends

Consider scheduling your donation during holiday periods and long weekends. This would ensure that our blood-stock levels remain at healthy levels at a time when many regular donors may not be available.