Shop for a worthy cause, find a store near you, learn about volunteering and how you can donate merchandise to us.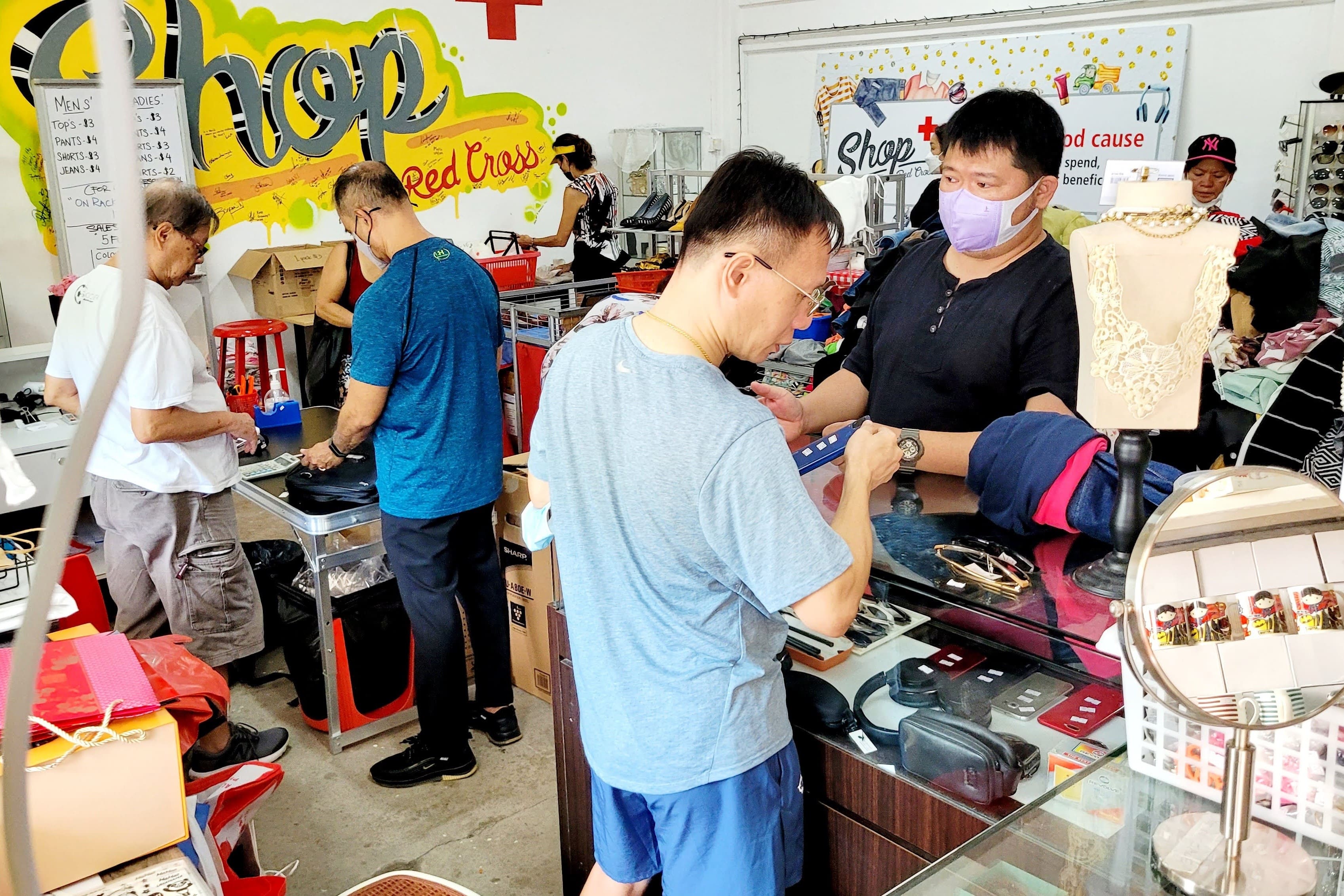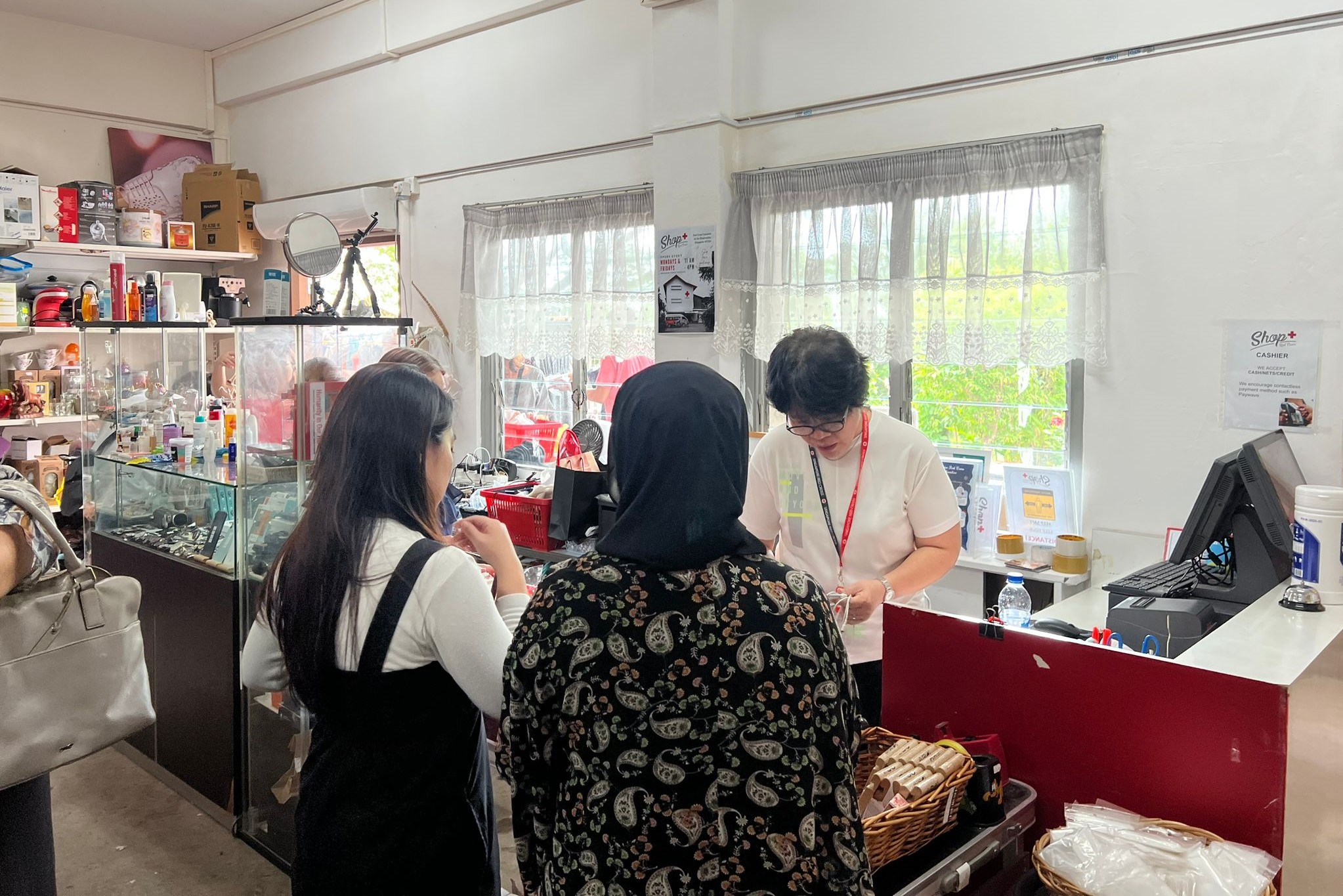 Shop with us
Find a Shop+ Charity Shop near you.
Support our work by shopping at our charity shops. If you pride yourself on being a bargain hunter or have a nose for good deals, come down to our stores and pick up fantastic items at a low cost for a great cause! We occasionally hold mega sales on special days so keep a lookout for them! Follow us on social media to get our latest updates.
Shop+ Khairuddin

Red Cross Campsite 62 Jalan Khairuddin
Singapore 457524 (Opera Estate)

Every Monday and Friday, 11am - 4pm
Shop+ Red Cross House

15 Penang Lane
Singapore 238486

Coming soon
Closed on Public Holidays
Host a pop-up shop
Yes - we can bring you lunchtime retail therapy at your office!
Too busy to come to us? No worries, we can bring Shop+ to your doorstep! Shop+ works with corporate partners to host pop-up events at your offices, where employees can browse and purchase specially-curated merchandise, as part of your CSR and Staff Welfare initiatives. All sales proceeds go toward supporting our local humanitarian efforts. You and your colleagues can do good while enjoying the shopping! Contact us for more information at shop@redcross.sg
Volunteer in retail
Passion for fashion?
Become our newest charity shop volunteer.
Contact us to find out more and start your journey today.
Corporate Donations-in-Kind
Help us bring more quality products to Shop+
Shop+ has ceased public collection of in-kind donations from 21 Jan 2019 (Mon), as we focus on building a strong network of donor-partners that provide a steady stream of brand new or gently-used items. We invite corporate entities to do their part for sustainability, by donating excess stock and other merchandise that would otherwise be disposed of. Let us help you reduce your company's carbon footprint / wastage for a good cause. Email us for more information.
First aid supplies
Get Red Cross first aid supplies at the Singapore Red Cross Academy.
Get in touch to enquire!