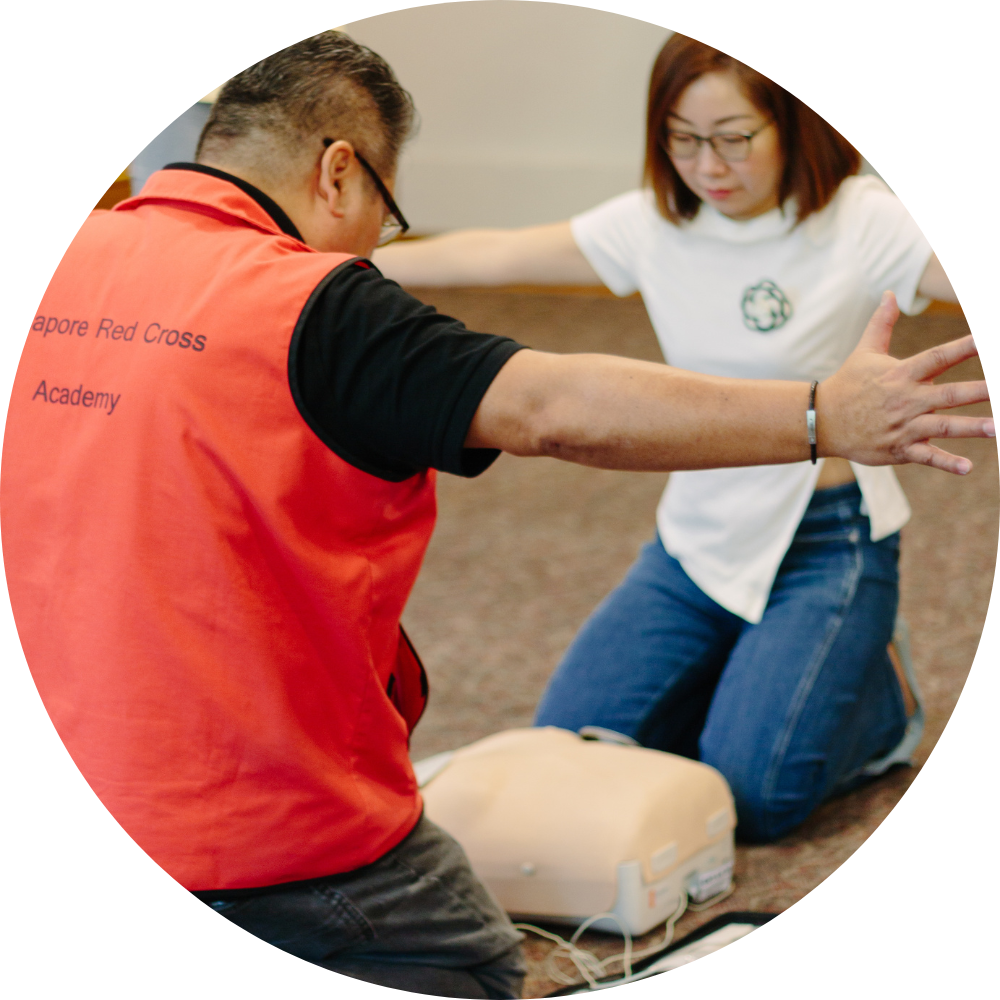 First Aid and Life Support
Lessons were easy to understand. Instructors were professional & helpful in guiding participants. Learned a lot from them.
- Ng Kwan Hee Steven, Standard First Aid Course -
The SFA instructor is very knowledgeable and was able to effectively engage all of us in the class. His lessons were never boring.
- Maisarah Binte Baharudin, Standard First Aid Course -
The instructor was very knowledgeable and gives various real life situations for me to think and apply the skills.
- Muhd Ali Khanafiah Bin HJ Jaafar, Standard First Aid Course -
Great Learning of the procedures for applying first aid to casualties who have scalp, forehead, eyelid injuries, allergic reaction, collar bone fractures. Learnt how to deal with choking incidents and how to do CPR and AED.
- Ng Kun Yu, Standard First Aid Course -
The theory to practical ratio was good. Theory lessons weren't too long and they were blended well with the practical. The instructor was really knowledgeable and experienced and is always ready to answer any questions.
- Harits Bin Izhar, Standard First Aid Course -
Gaining both knowledge and practical hands on experience. It was a good balance of the two components. Enjoyed the hands on experienced on the second day when practicing and then exam. this increases my confidence to apply it in real life after.
- Jessica Riady, Standard First Aid Course -
I can feel the instructor is committed and passionate in teaching us. The lesson is lively and interactive that made it interesting to learn. Thank you instructors for both of your time and effort!
- Joanne Looi, Standard First Aid Course -
Practical exercises and repetition. The instructor was very experienced and gave a lot of good information to simulate real emergency conditions.
- Christina Claravall, Standard First Aid Course -
Instructor was engaging and explained the concepts and rationale behind first aid response.
- Badrul Amin Bin Mahmud, Standard First Aid Course -