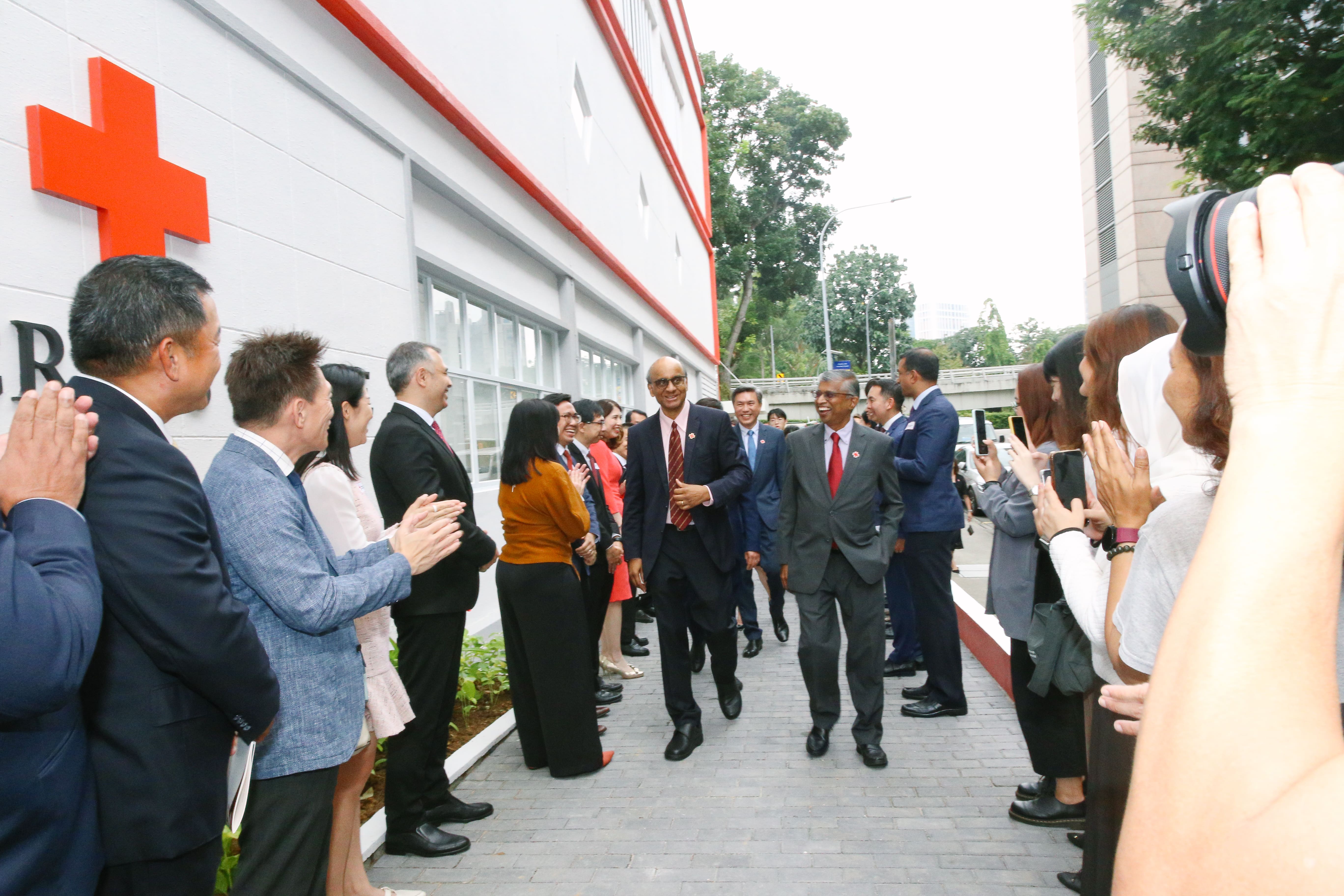 Following the Singapore Red Cross Awards 2023 ceremony, Guest-of-Honour and Singapore Red Cross (SRC) Patron, President Tharman Shanmugaratnam officiated the opening of the refurbished Red Cross House at a ribbon-cutting ceremony at the entrance on 3 October. He was accompanied by the SRC Chairman, Mr Tan Kai Hoe and SRC Secretary General and CEO, Mr Benjamin William.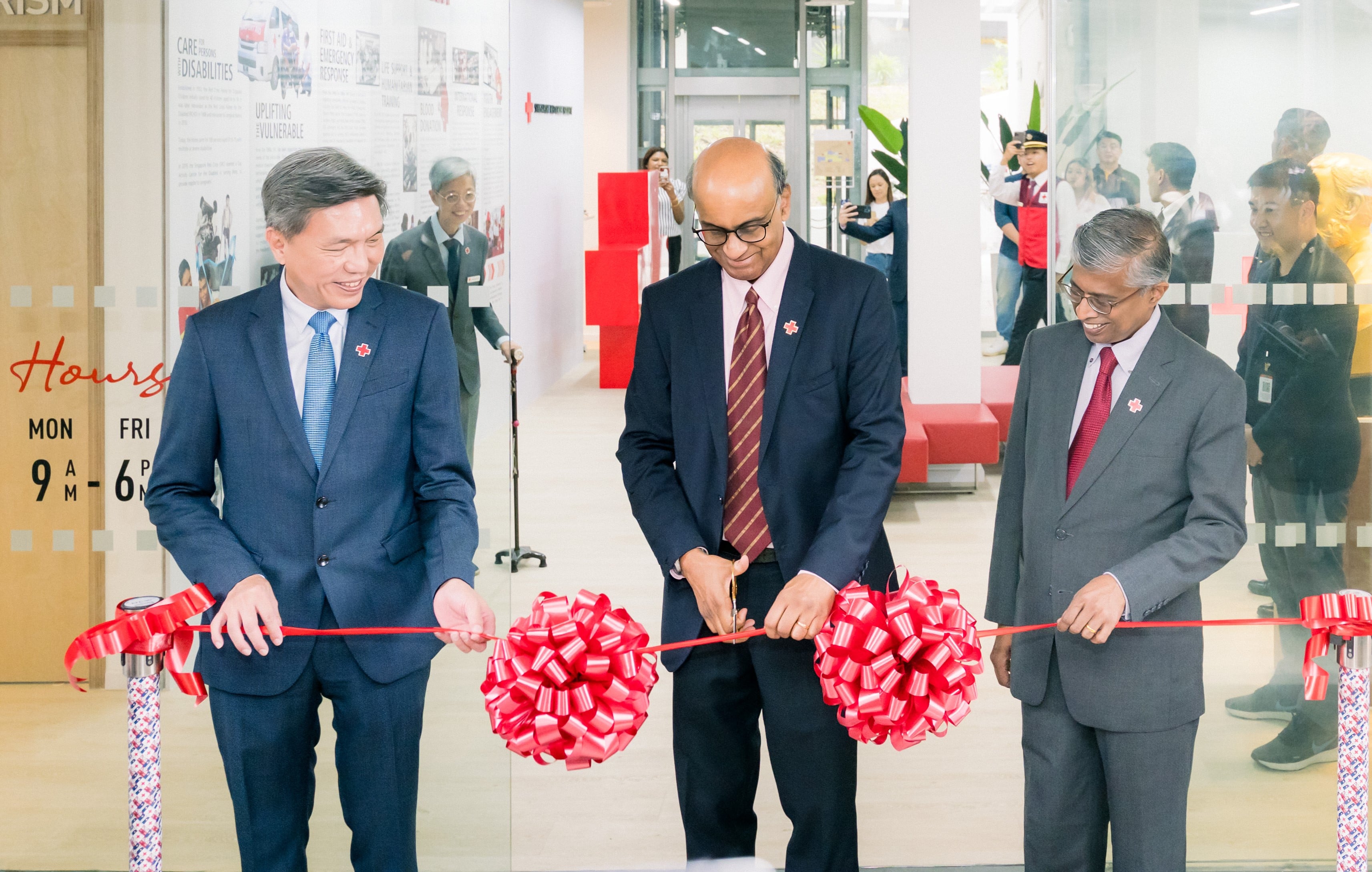 At the Heritage wall on the left of the entrance walking in, the President met and interacted with Mr Tang Chun Tuck, 70, a veteran volunteer of the Red Cross, who has been volunteering with the Singapore Red Cross since the 1960s when he was in his teens. Mr Tang marvelled at the transformation of Red Cross House, having witnessed its evolution over several decades.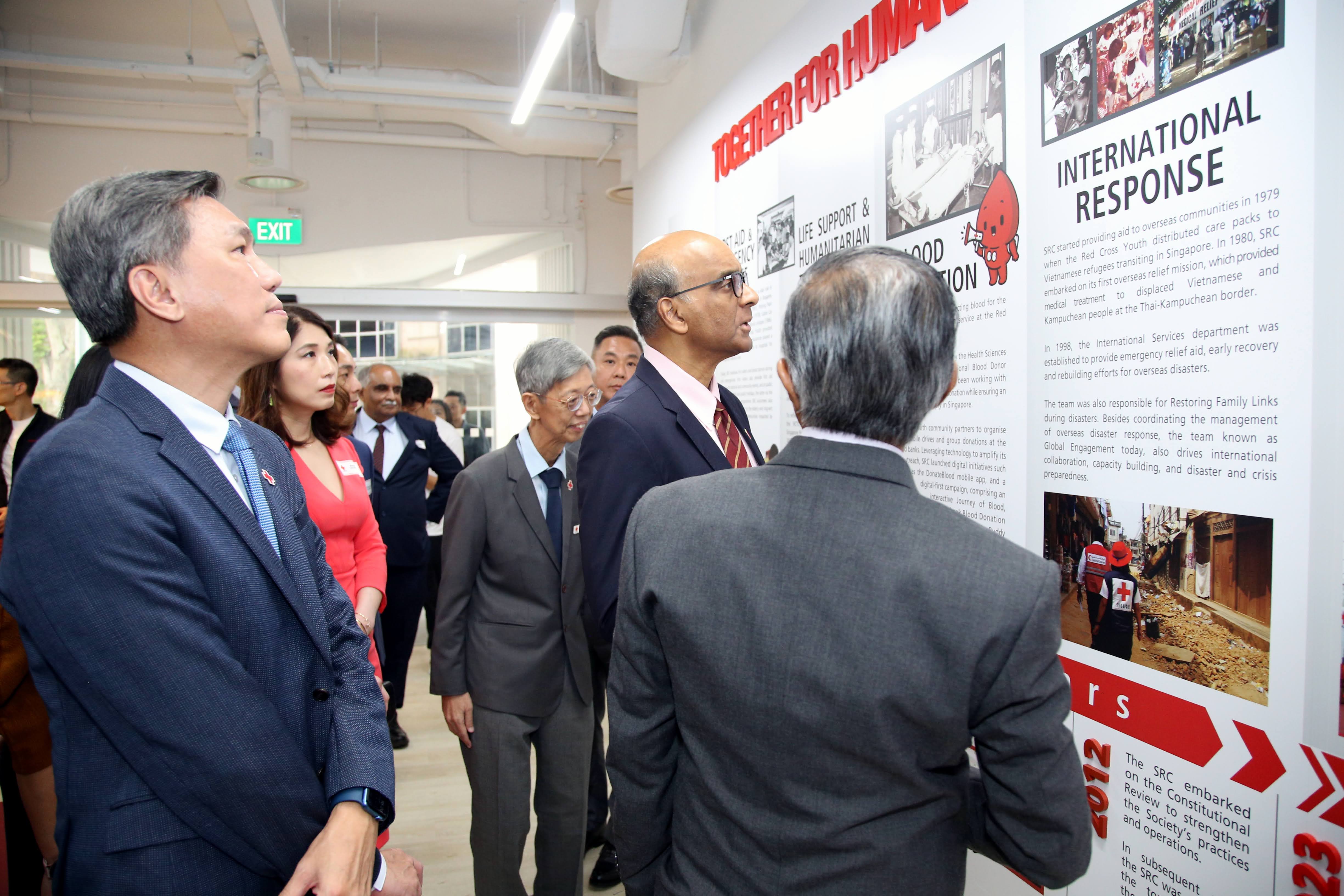 The President then presented tokens of appreciation to SRC's major donors, who have lent their monetary support and resources to advance SRC's humanitarian efforts.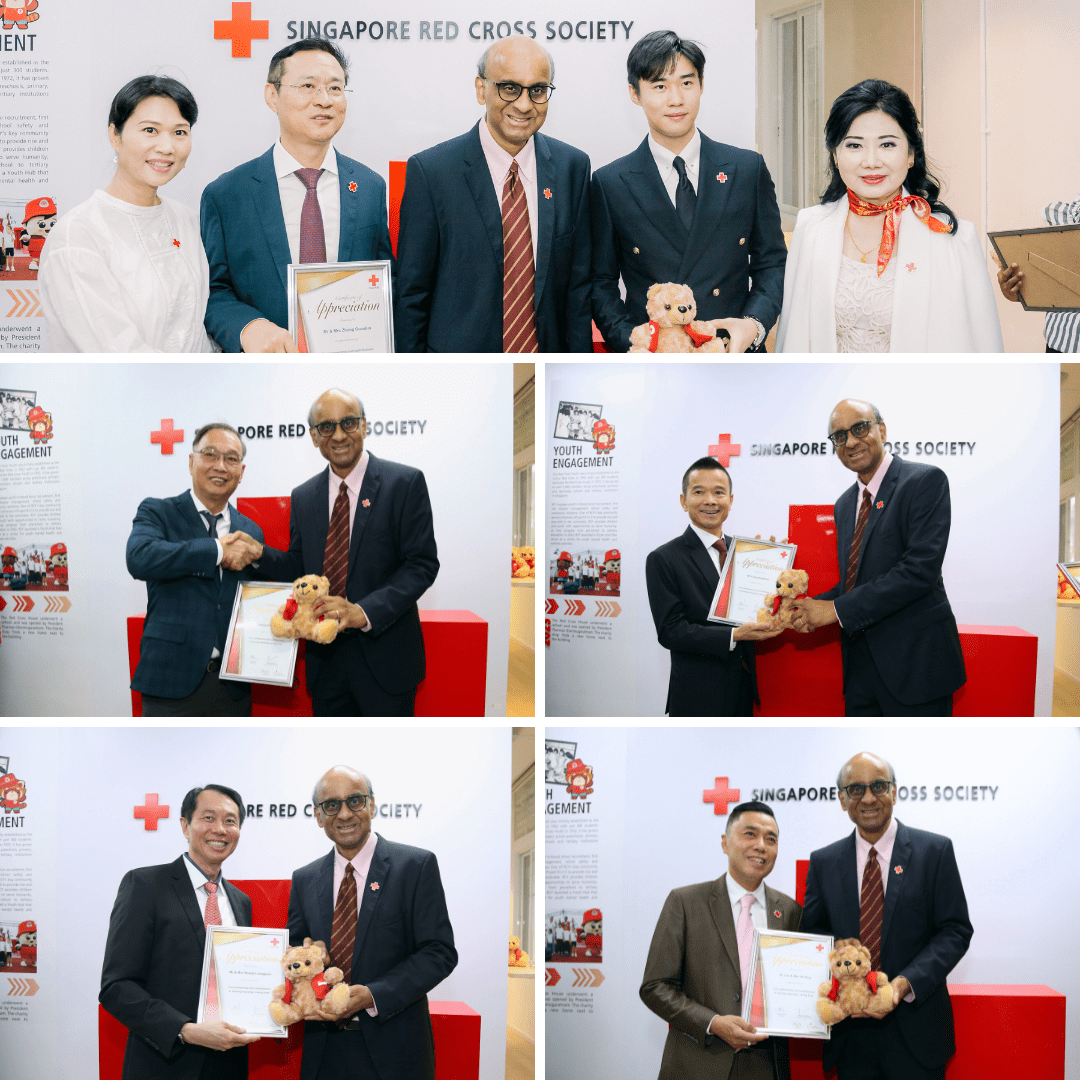 Subsequently, the President unveiled the plaque for the re-opening of the Red Cross House.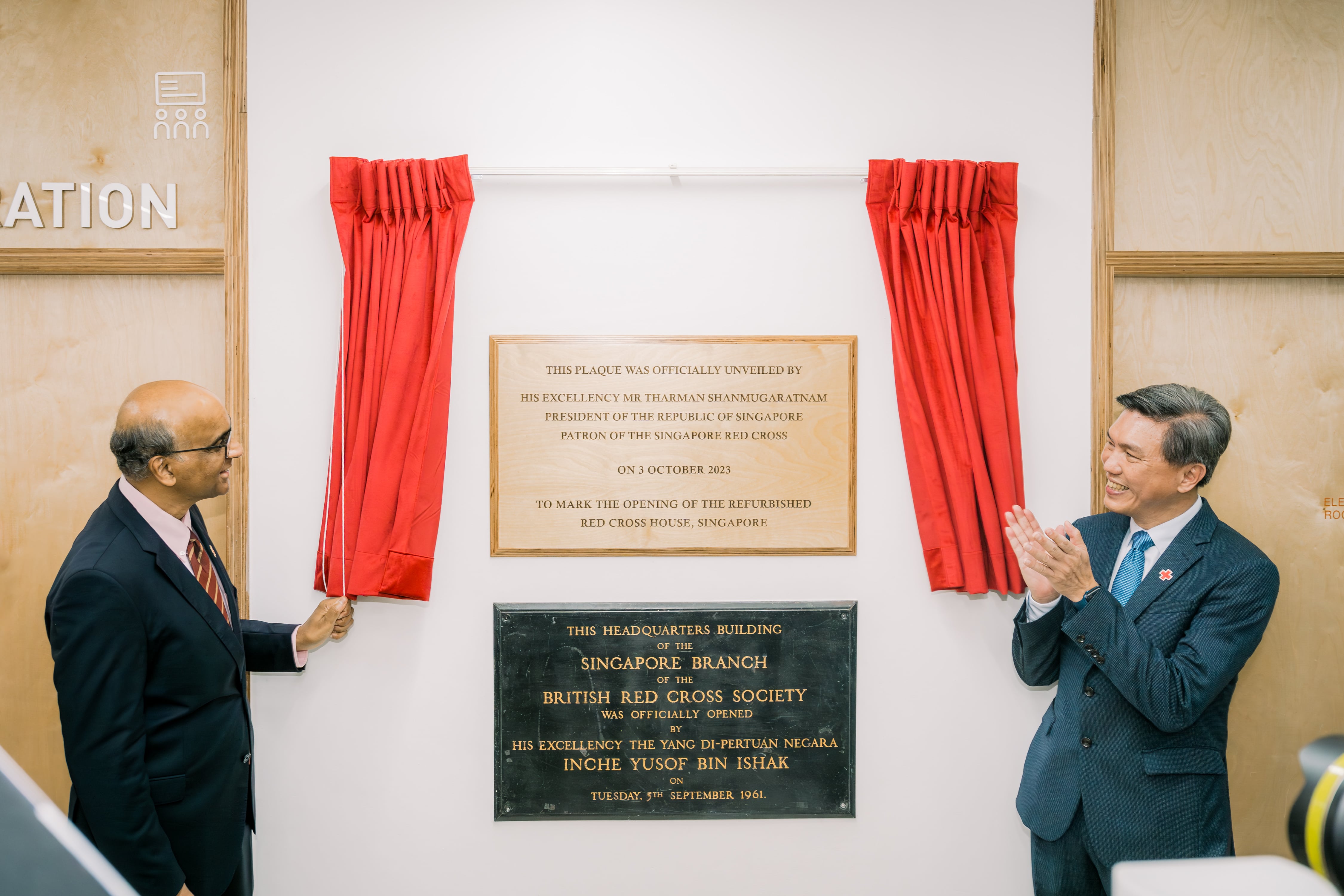 Employees and volunteers shared the humanitarian work of the SRC at an exhibition. On the first floor, the focus of the exhibition was on strengthening national resilience. It featured Community First Aid, First Aider on Wheels, Home Monitoring and Eldercare (HoME+), National Blood Donor Programme, Singapore Red Cross Academy, and Red Cross Youth.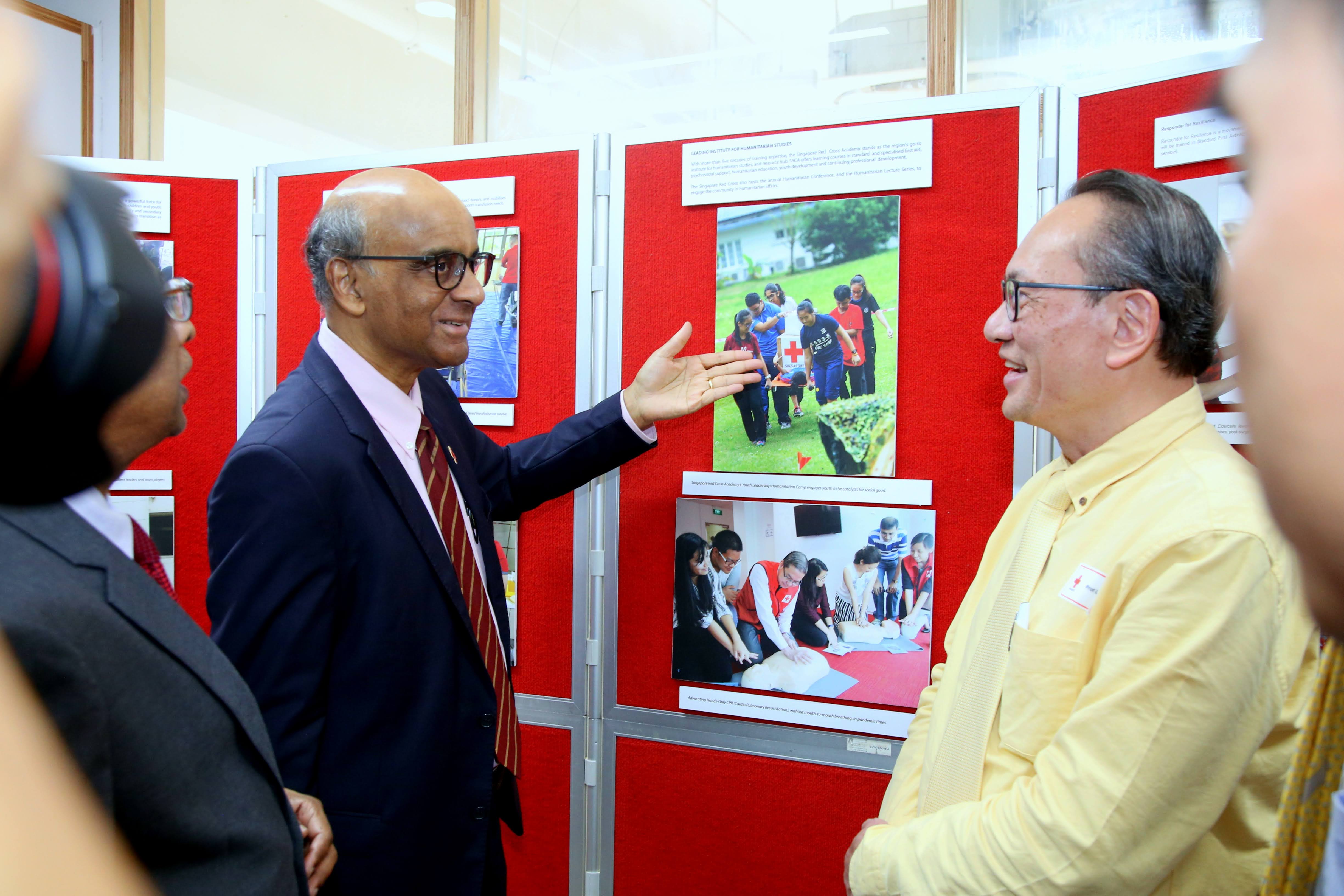 On the third floor, the exhibition was centred on Caring for the vulnerable in Singapore and beyond. The programmes showcased were ElderAid, Meals with Love, HoME+, Young Hearts, Red Cross Home and Day Activity Centre for the Disabled, international humanitarian response, local humanitarian response, and the local and international response amid the COVID-19 pandemic.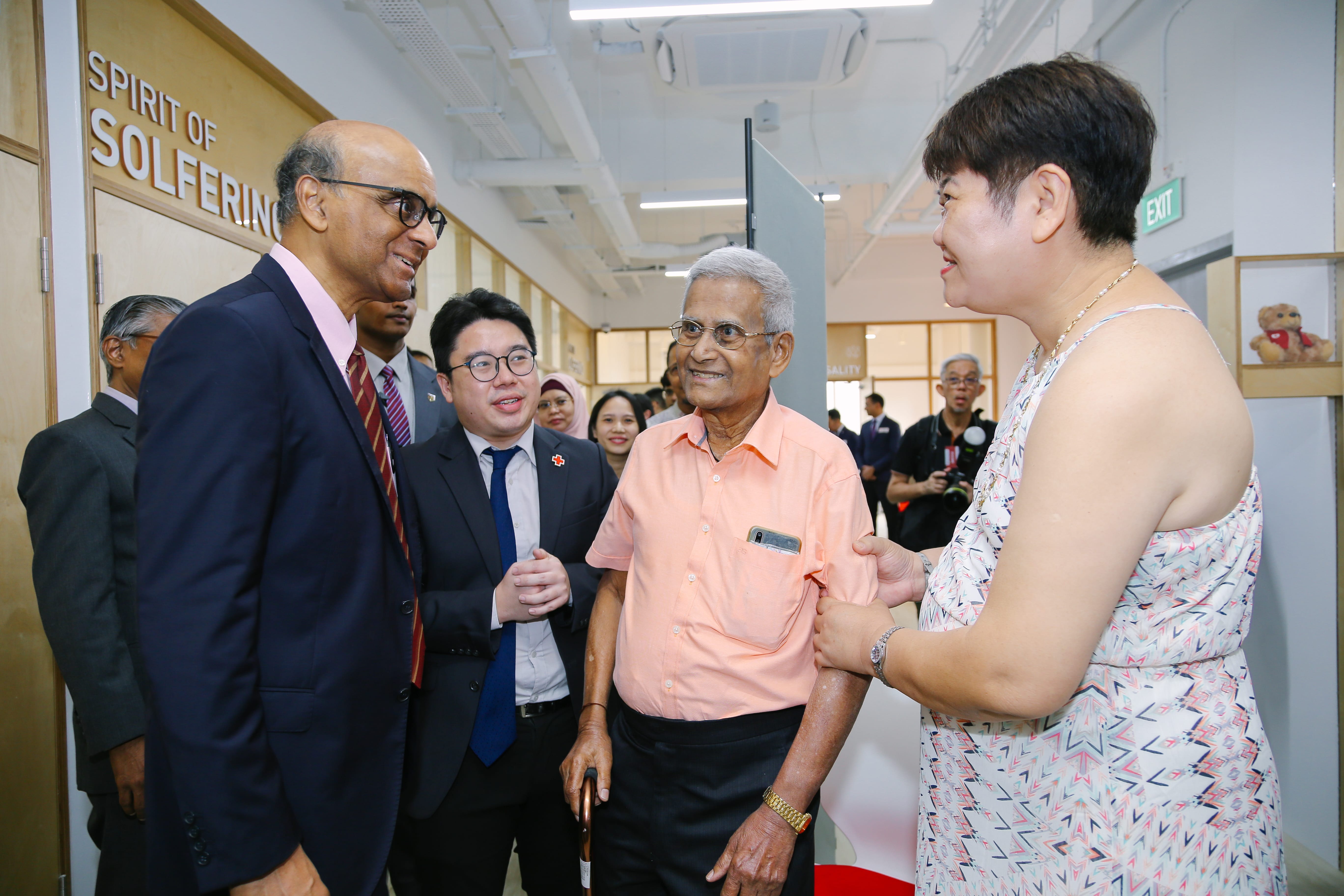 President interacted with Mr Rajoo Shunmugam, a beneficiary of the HoME+ service.
Volunteers, partners and employees enthusiastically gathered for a group photo with the President outside the Red Cross House.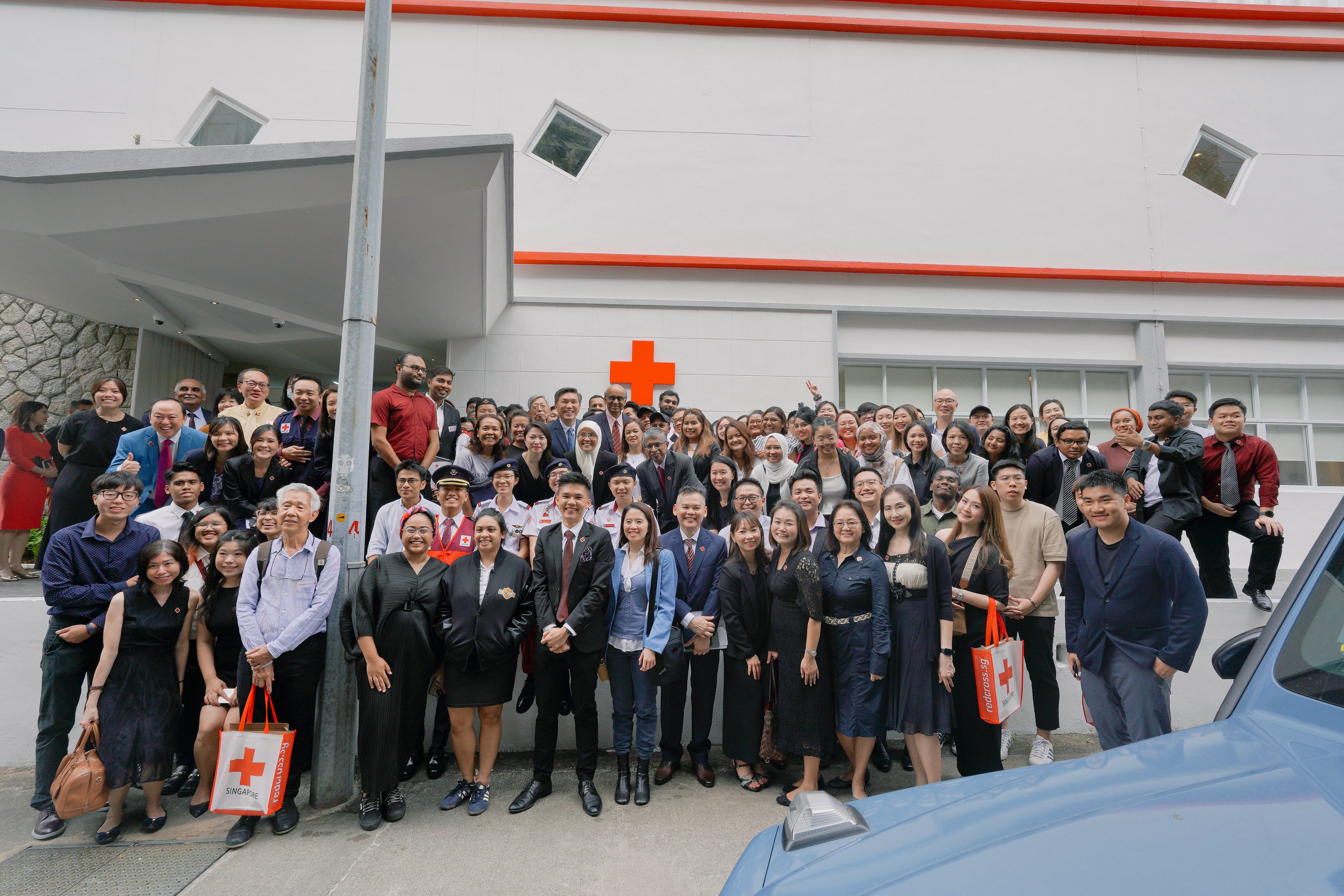 Before the President took his leave, intrepid individuals seized the opportunity to pose for a photo with him.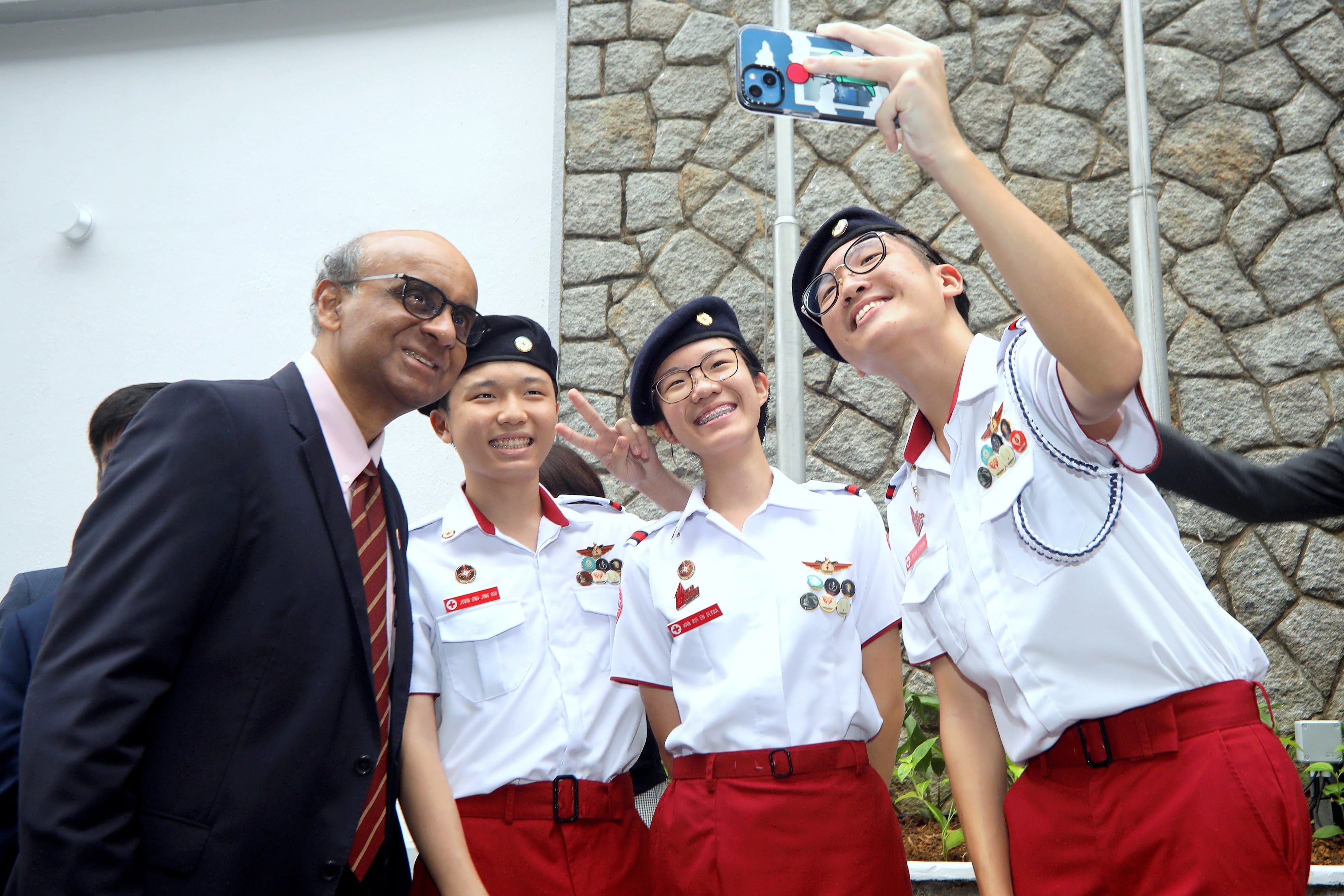 Photos by Wong Leong Jeam and James Tan, volunteer photographers