Brand Partnerships for Impact
In today's affluent and cosmopolitan Singapore, many may be unaware that there are disadvantaged individuals and families who struggle with unmet needs everyday. The Singapore Red Cross brings assistance to the most vulnerable in our communities - the elderly, the disabled, families and children, and others who fall through the cracks of social safety nets.
We rely on partners, volunteers and sponsors who enable us to do more to strengthen vulnerable groups for a better tomorrow. Organisations can choose to leverage corporate spending to improve social footprint by engaging services run by the Red Cross, pledging monetary or in-kind support, or donating time and professional skills to help further our cause. Your support fuels our social work and enables us to uplift communities everyday.
Ready to start your corporate social responsibility journey with us? Pick a method that works best for you!
Engage
Multiply your investment via our social enterprise programmes to provide tangible support for the local vulnerable.
Donate
Every blood, monetary and in-kind donation makes a difference to beneficiaries who receive help from the Red Cross everyday.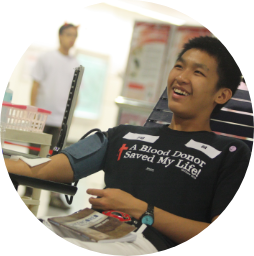 Blood Donation
Every hour, 15 units of blood are used in Singapore. Build a culture of blood donation in your organisation by arranging a 'centre booking' at a bloodbank near you, or organising a bloodmobile drive at your office.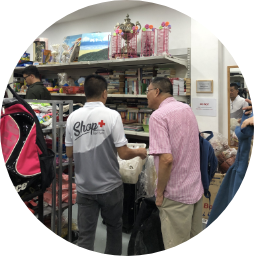 In-kind Donation
Donate stock overruns and un-redeemed lost and found items to Shop+! The sale from past season items can mean a week's worth of adult diapers for a disabled beneficiary, or food vouchers for a family of four for a month!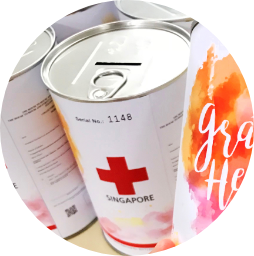 Money Donation
All monetary donations towards Singapore Red Cross' local services will receive a 250% tax deduction.
Volunteer
Corporate volunteering can be great team bonding over a good cause. Hands-on activities can bring people from different departments together, fostering new relationships, creating synergy, and ultimately benefiting your organisation! Speak to us at volunteer@redcross.sg and let us develop a CSR plan that is true to your brand DNA and meets your business objectives!