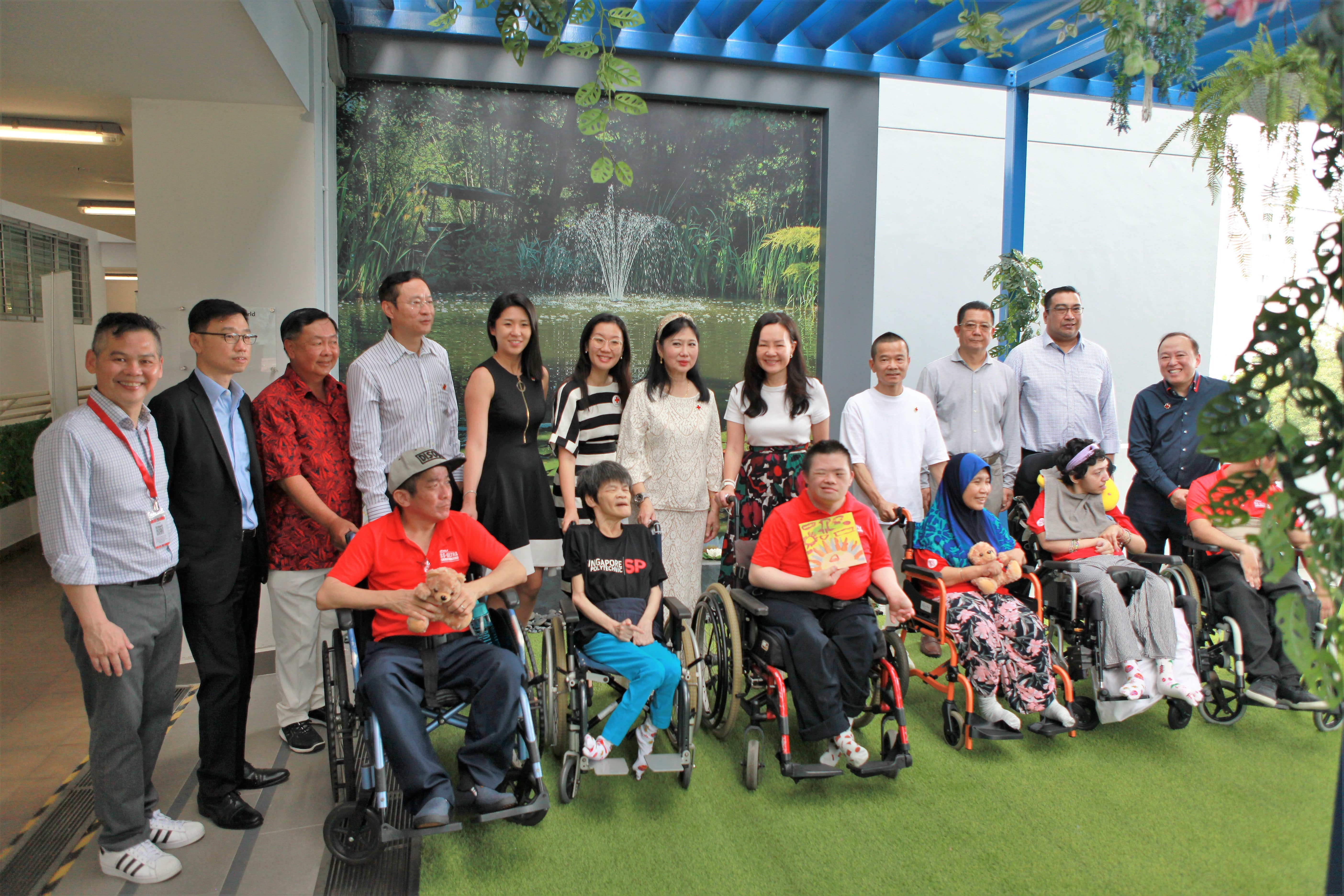 On 17 August 2023, donors, supporters, employees and volunteers witnessed the grand opening of the Gardens at the Red Cross Home for the Disabled (RCHD).
Idyllically nestled in the heart of Lengkok Bahru, RCHD occupies the fourth to eighth storeys of the Family Link @ Lengkok Bahru building. Within this space, two picturesque gardens have been meticulously cultivated on the fifth and eighth floors. These gardens have been thoughtfully designed to provide a serene and tranquil sanctuary for 100 RCHD residents with multiple and severe disabilities. The occasion was graced by Ms Rachel Ong, a Member of Parliament for the West Coast Group Representation Constituency.
Benefits of Gardening for the Residents
Gardening offers a myriad of physical, sensory, social, psychological, and cognitive benefits, supported by extensive research.
Gardening has been demonstrated to amplify cognitive function, fostering improved concentration and heightened focus. In addition, the sensory facets of gardening augment the residents' awareness of visual, touch and olfactory sensations, as they keenly observe, touch and savour the fragrances of the plants.
The psychological advantages of gardening are equally noteworthy, as it serves as a balm for anxiety and stress, and nurtures a sense of self-esteem as the residents care for the plants. The act of gardening also piques the residents' curiosity, kindling an interest in the activity, while bringing joy. By engaging in gardening collectively, the residents partake in meaningful social interactions and build camaraderie in a conducive setting.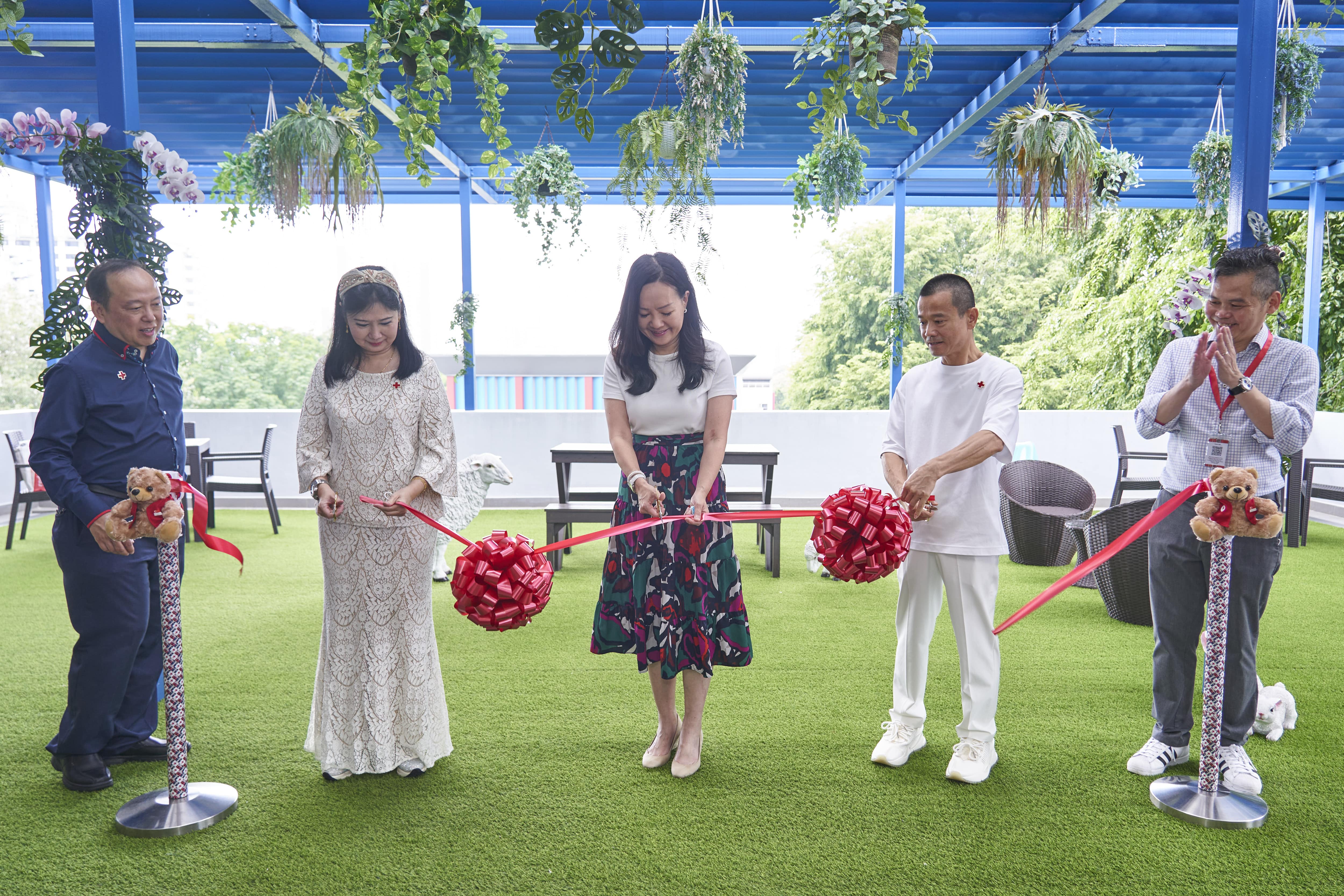 At the ceremony, Ms Ong presided over the ribbon-cutting, symbolically inaugurating the gardens. Mr Fang AngZhen, a dedicated donor of the Red Cross Home for the Disabled, then unveiled a commemorative plaque.
Ms Terene Seow, Chairman of the Fundraising Committee and Council Member of the Singapore Red Cross presented Mr Fang with the SRC Bear as a token of appreciation. A resident of the Home also presented Ms Ong with a hand-drawn painting and the SRC Bear as a token of appreciation.
Following a buffet lunch, Ms Ong and Mr Fang embarked on a tour of the female / male ward, as well as the verdant garden on the eighth floor. We shared about the humanitarian services of the Singapore Red Cross.