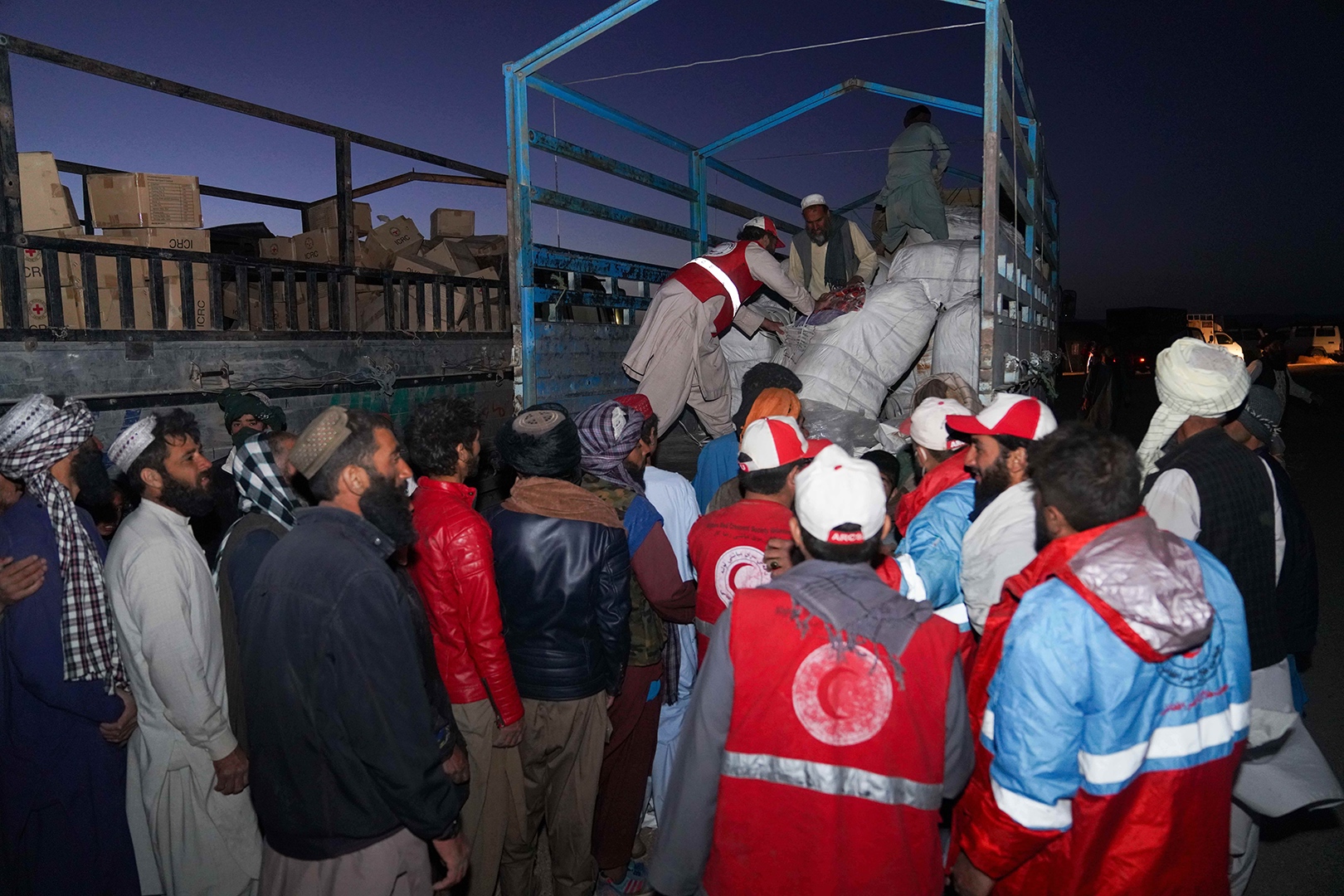 Singapore, 9 October 2023 — In response to the recent earthquake in Afghanistan, the Singapore Red Cross (SRC) is pledging USD 50,000 in humanitarian aid to directly support ongoing relief efforts led by Red Cross Red Crescent partners on the ground, including the Afghan Red Crescent Society (ARCS) and the International Federation of Red Cross and Red Crescent Societies (IFRC). SRC will also launch a public fundraising appeal from 10 October 2023 to 31 January 2024 to support the relief and recovery operations in Afghanistan.
Currently, the Red Cross Movement partners are coordinating closely with the Afghan Red Crescent Society (ARCS) to dispatch immediate assistance to the communities affected by the earthquake. The assistance includes evacuation, provision of first aid to those injured, setting up of temporary shelters and provision of health and basic relief items to the displaced communities. The IFRC has also deployed emergency response units to assist with the relief, water sanitation and healthcare. SRC remains in close contact with IFRC and ARCS to monitor the situation on the ground.
"We are deeply saddened by the loss of lives and injury, as well as damage to homes, property and livelihoods, arising from this devastating earthquake. We are in touch with our Red Cross Movement partners to closely monitor the situation and assess the evolving needs on the ground. We stand ready to provide further support to the emergency relief and recovery operations. When we launch our fundraising appeal in the week ahead, I hope the people of Singapore will support us in bringing hope and help the communities in Herat," said Mr Benjamin William, Secretary General/CEO of Singapore Red Cross.
On 7 October 2023, an earthquake registering a magnitude of 6.3 struck Herat province. The death toll has crossed 2,000 while leaving scores of homes partially or completely destroyed. The number of casualties is expected to rise as search and rescue missions continue. This humanitarian emergency has come at a time when the country has suffered significant damage from a deep economical and humanitarian crisis. In addition, challenging terrain and recent humanitarian conflicts have eclipsed efforts to reach areas in need of assistance, which were already blighted by poor infrastructure.
West Afghanistan Earthquake Response
1) Make an online donation - Giving.sg, Donation Portal
2) Fundraise for SRC
Register as a third party fundraiser and email us the completed form.
Or
Set up an online fundraising campaign on Giving.sg.
3) PayNow
Go to "PayNow" > Click "PayNow to UEN" > Key in "S86CC0370EFR2" > Key in the amount you would like to donate > Input "Afghanistan Earthquake" under Bill Reference.

Or

Go to "Scan & Pay" > Scan QR Code below > Key in the amount you would like to donate > Input "Afghanistan Earthquake" under Bill Reference.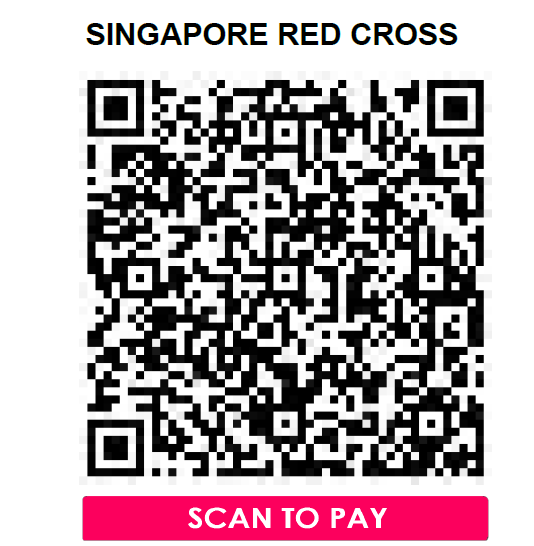 4) Cheque donation
Please make cheque payable to 'Singapore Red Cross Society', to be posted to Red Cross House, 15 Penang Lane, Singapore 238486. Please leave your name, postal address and indicate "Afghanistan Earthquake" at the back of your cheque.
Notes:
Donations to overseas efforts are not tax-deductible.
In the event that donations exceed the expenses incurred by Singapore Red Cross in this specific disaster response, any surplus or unspent money, after three years from the date of inception of the fund, can be used to prepare for and serve communities affected by other disasters or may be used to complement or to sustain projects undertaken by SRC in helping the vulnerable in areas affected by disasters.
Appeal period: 10 October 2023 to 31 January 2024
Image via IFRC/ Meer Abdullah Rasikh