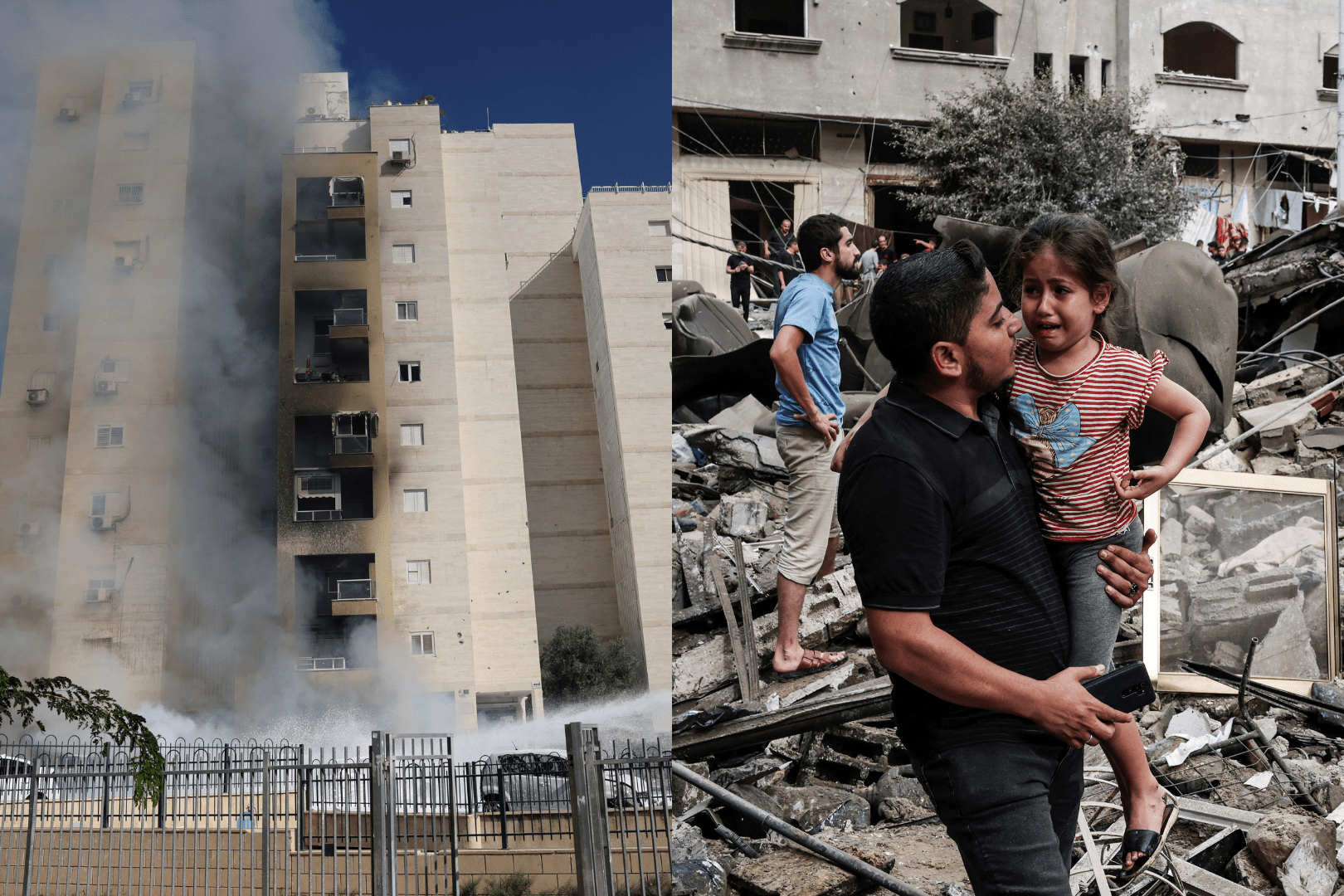 Singapore, 16 October 2023 – In response to the ongoing crisis in Israel and the Palestinian Territories, the Singapore Red Cross (SRC) is pledging USD 150,000 in humanitarian aid to our Red Cross Red Crescent Movement Partners, including the Palestine Red Crescent Society (PRCS) and The Magen David Adom in Israel (MDA), both members of the International Federation of the Red Cross and Red Crescent Societies, to support their ongoing relief efforts in the region. SRC has also launched a public fundraising appeal from 16 October 2023 to 31 January 2024 for the relief and recovery operations.
"We are extremely concerned by the escalating violence that is happening in Gaza. The loss of innocent lives and the suffering endured by the civilians in the region are heart-wrenching. Our hearts go out to those who have lost their loved ones, or have their loved ones missing, and those who have lost their homes and are displaced.
The Singapore Red Cross (SRC) is closely monitoring the situation with our partners in the Red Cross Red Crescent Movement. The Palestine Red Crescent Society and the Magen David Adom have been working tirelessly to provide critical assistance to those affected, with their staff and volunteers risking their lives everyday. SRC stands ready to further support the relief efforts. When we launch our fundraising appeal in the week ahead, we look forward to the support of Singaporeans and residents to bring much-needed relief aid and assistance to individuals and families," said Mr Benjamin William, Secretary General/CEO of the Singapore Red Cross.
He added, "In line with universally accepted International Humanitarian Law, we strongly urge for the protection of non-combatants and critical infrastructure such as medical facilities, water and power systems, so that humanitarian actors, including the Red Cross Red Crescent Movement will be able to have access to civilians needing help."
The ongoing hostilities in the region has significantly escalated since Saturday, October 7, 2023, specifically around the border between Israel and Gaza. According to latest reports, over 4,000 people have lost their lives in Israel and the Gaza Strip. This tragic situation has left thousands more injured, compounding the humanitarian crisis.
The crisis has also forced a staggering number of people to evacuate their homes and seek safety. As a result, more than 1 million people in Gaza have been displaced. With this number expected to rise, reflecting the pressing need for humanitarian assistance in the region.
In the Palestinian Territories, PRCS is actively aiding communities in the Gaza Strip and the West Bank. PRCS has been transporting the numerous casualties to hospitals, as well as providing critical emergency medical care to the injured. The emergency ambulances have been operating at full capacity since the crisis started.
The PRCS has also been providing urgent field relief, including mattresses, blankets, kitchen kits, water, dignity kits and shelter to displaced families as much as the security situation allows for safe movement of their staff and volunteers.
MDA has also responded swiftly to the crisis by deploying its medical teams with ambulances and intensive care units to provide essential care for the injured. They have also ramped up their blood drives to help medical facilities. In addition, the MDA has dispatched its own fleet of helicopters to carry out evacuation operations to convey civilian casualties to the hospitals in the south.
Response to Humanitarian Crisis in Israel and Palestinian Territories
1) Make an online donation - Giving.sg, Donation Portal
2) Fundraise for SRC
Register as a third party fundraiser and email us the completed form.
Or
Set up an online fundraising campaign on Giving.sg.
3) PayNow
Go to "PayNow" > Click "PayNow to UEN" > Key in "S86CC0370ERF1" > Key in the amount you would like to donate > Input "Middle East Crisis" under Bill Reference.

Or

Go to "Scan & Pay" > Scan QR Code below > Key in the amount you would like to donate > Input "Middle East Crisis" under Bill Reference.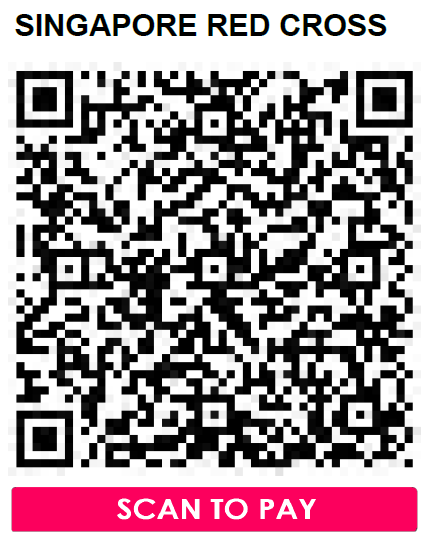 4) Cheque donation
Please make cheque payable to 'Singapore Red Cross Society', to be posted to Red Cross House, 15 Penang Lane, Singapore 238486. Please leave your name, postal address and indicate "Middle East Crisis" at the back of your cheque.
Notes:
Donations to overseas efforts are not tax-deductible.
In the event that donations exceed the expenses incurred by Singapore Red Cross in this specific disaster response, any surplus or unspent money, after three years from the date of inception of the fund, can be used to prepare for and serve communities affected by other disasters or may be used to complement or to sustain projects undertaken by SRC in helping the vulnerable in areas affected by disasters.
Appeal period: 16 October 2023 to 31 January 2024
Images via AFP