Humanitarian Lecture Series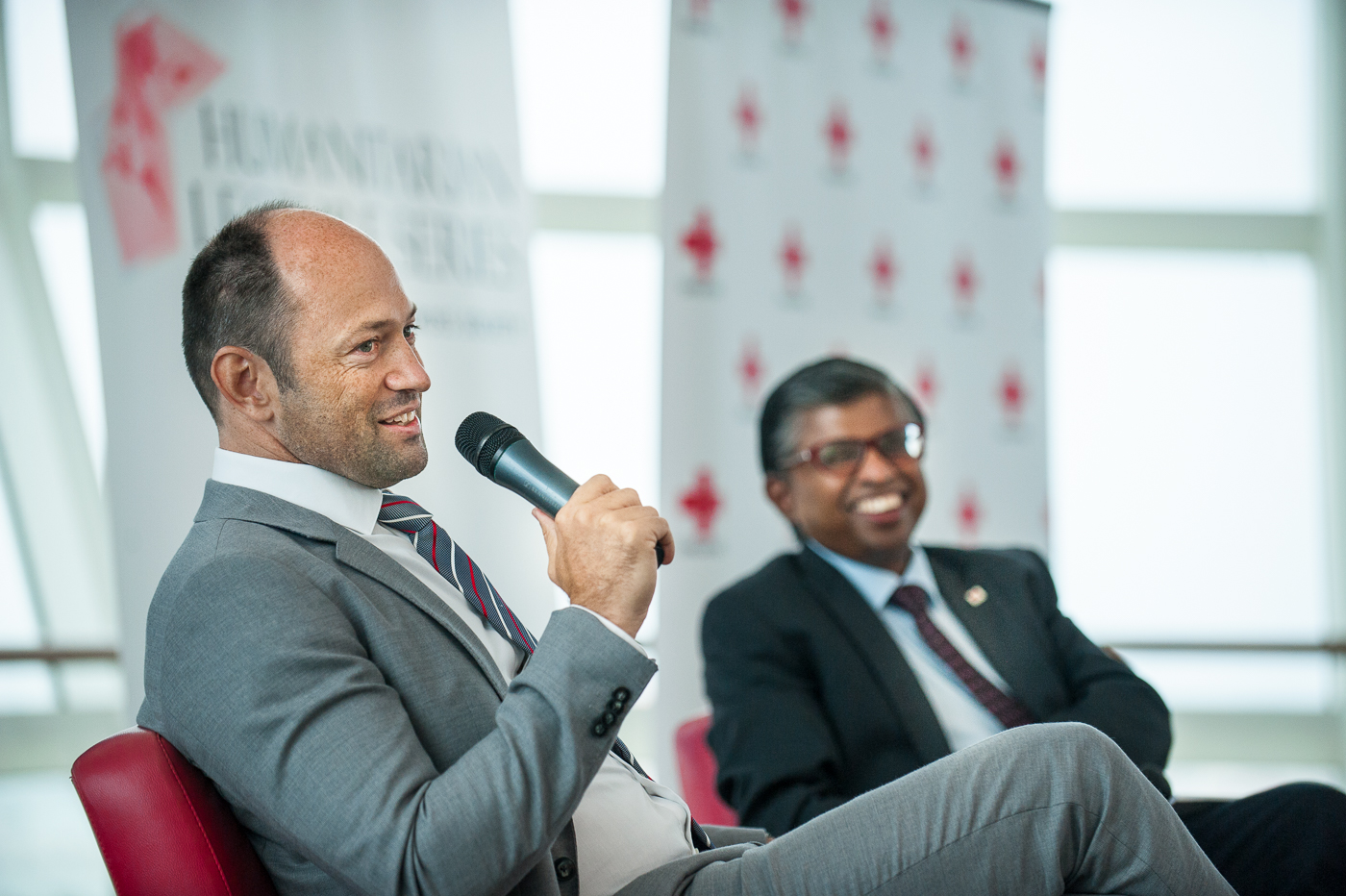 The Humanitarian Lecture Series was conceived to promote public interest and understanding in humanitarian activities, locally and abroad. The lectures are co-developed by the Singapore Red Cross Academy and its partners, as part of our enduring efforts in humanitarian diplomacy.
Past lectures:
From Banker to Humanitarian, for China's "blood orphans"
7 December 2018 - Founder and Chairman of Chi Heng Foundation Chung To spoke on his life mission, developing a systematic and sustainable humanitarian programme for children impacted by AIDS in China, whilst leveraging innovative and pragmatic approaches and navigating challenges and political sensitivity.
Lessons from Disaster: Rebuilding Rikuzentakata - The Strength of the Human Spirit
13 July 2016 - Mr Futoshi Toba, Mayor of Rikuzentakata shared the city's recovery through the implementation of an 8-year reconstruction plan after The Great East Japan Earthquake and Tsunami in 2011. Beyond rebuilding a liveable city for its people, Mayor Toba's vision for the new city is an inclusive society, where people from all walks of life, with different or special needs, will feel at home.
Paradoxes & Paradigms - Disability and Humanitarian Assistance
4 September 2015 - Over the last 25 years, there have been calls for a paradigm shift to view disability as an aspect of diversity. Mr Didier Cooreman, Head of Physical Rehabilitation (Cambodia), International Committee of Red Cross (ICRC), highlighted the multidimensional approach to people with disabilities, rehabilitation and social inclusiveness in a humanitarian setting.
Humanitarian Action in a Volatile World
28 November 2014 - Participants learnt from Mr Yves Daccord, Director-General of the International Committee of the Red Cross (ICRC) about the 'Humanitarian action in a volatile world - principles, communications and global impact'.
Humanitarian Diplomacy in Action
24 March 2014 - Mr Bekele Geleta, then Secretary General of the International Federation of Red Cross and Red Crescent Societies spoke on the evolving global humanitarian diplomacy agenda, and the opportunities it can bring for the humanitarian community in Southeast Asia.
Email us to receive further information on future sessions.