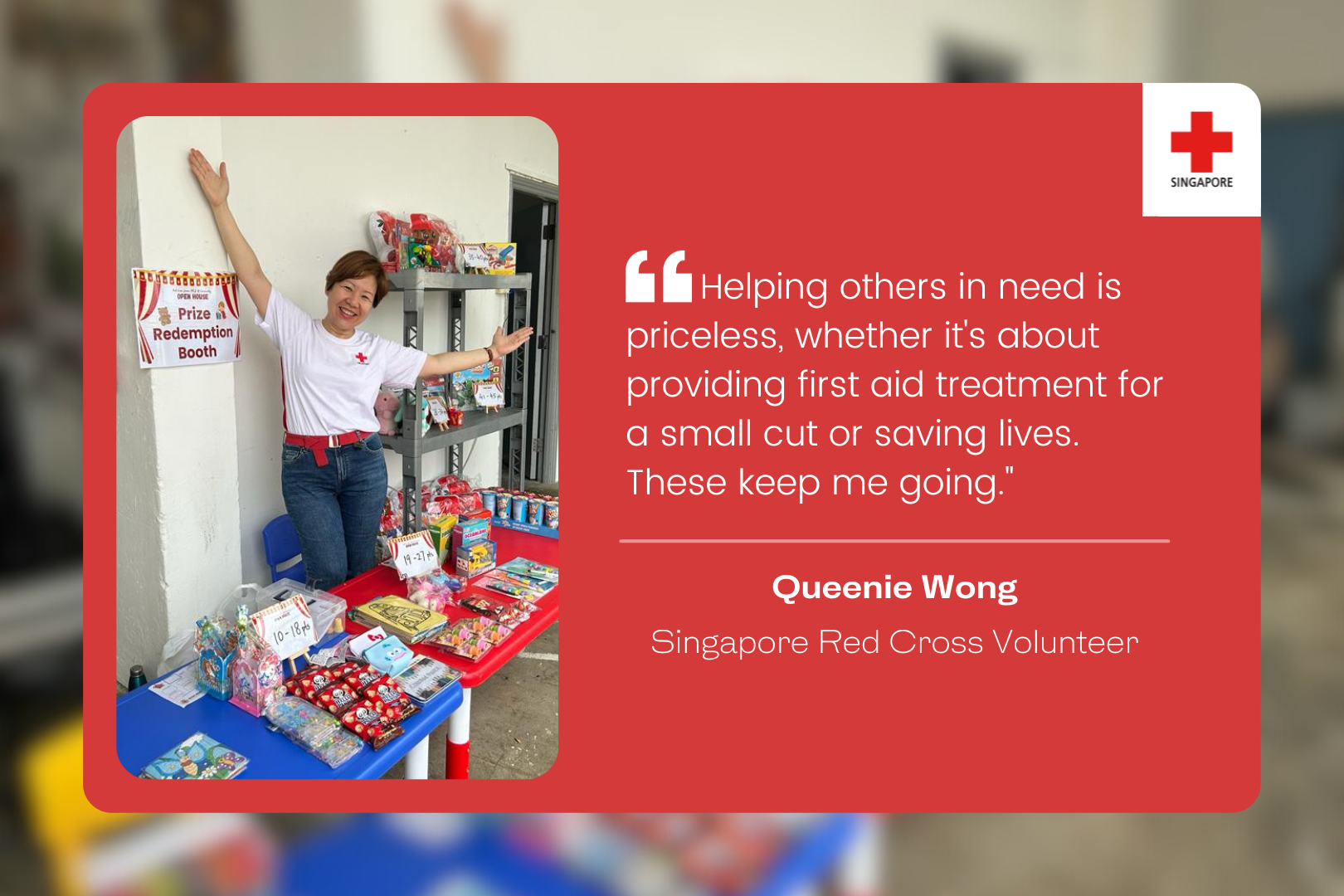 Volunteering is a noble endeavour that doesn't necessarily require much time but needs a lot of heart. Even small acts of kindness can contribute to a more resilient and caring society. Queenie Wong, 48, a working mother, exemplifies this spirit of altruism and dedication. At home, Queenie is a caring wife and mother, with two grown-up children, aged 22 and 19. At work, she takes on the role of Lead Executive Assistant to the APAC Regional Director of a multinational company. Recently, she has donned a new role as a volunteer with the Singapore Red Cross (SRC) to make meaningful use of her time and to give back to the community.
The Call to Service
As her children transitioned into adulthood, Queenie Wong, 48, found herself with more spare time on her hands. She yearned for a way to spend her leisure hours in a meaningful and impactful manner. It was at this juncture that the Singapore Red Cross (SRC) came to mind. Having been a blood donor since the age of 16, Queenie felt a natural affinity towards the organisation that embodied the spirit of compassion and humanitarianism.
A Journey of Learning and Growth
Queenie embarked on her volunteering journey with the SRC in April 2022. The process was simple and accessible, involving an online sign-up that led her to a wide variety of volunteering opportunities. What appealed to Queenie was that most of these opportunities did not require special skills — anyone could get involved and make a contribution. She could select events and activities that matched her interests and fit her schedule.
Her first engagement was delivering daily essentials and care packs to the elderly. Queenie also actively participated in fundraising events for Ukraine and local communities.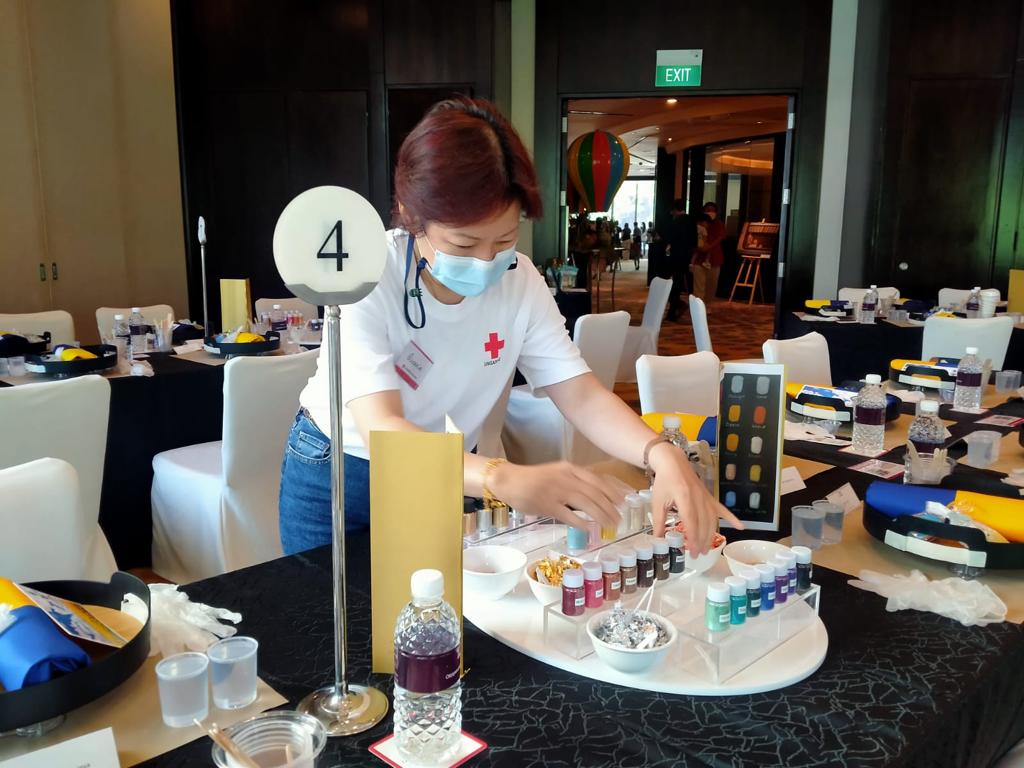 She has worked with the Red Cross Junior (RCJ) programme, visiting preschools to raise awareness about safety and first-aid among young children. She played a pivotal role in a promotional exercise for a Home Monitoring and Eldercare (HoME+) programme that helps seniors living on their own, by providing a helpline for non-emergency situations, a monitoring, alert and response system and Community Responders for home safety. Being part of the promotional video in spreading awareness for HoME+ was something very memorable for her. Through these diverse activities, Queenie has contributed a commendable more than 100 hours of service to the community, since her journey began with SRC.
"We can buy anything with money but sharing one's time is the best gift that you can give someone," she says humbly.
Enriching Life Experiences
Queenie fondly recalls the enriching experiences and connections she gained through her volunteer work. These opportunities enabled her to interact with interesting people from all walks of life, fostering a sense of community and shared purpose.
She reflects, "Helping others in need is priceless, whether it's about providing first aid treatment for a small cut or saving lives. These keep me going."
The Value of Skills and Knowledge
One of the many benefits Queenie discovered through her volunteer work was the wealth of training and learning opportunities provided by the SRC. She has attended courses such as Standard First Aid and Psychological First Aid. She has put her skills to good use by providing first-aid coverage at community events. First aid is an essential life skill which could help someone in need at a critical time.
"I plan to continue volunteering at more events that require first-aiders," Queenie says with determination, "It's a very useful skill to have, whether you are at home, at the workplace, or in the community."
Queenie's Inspiring Message
"When I started volunteering, my objective was to give back to society. Little did I know that I would be gaining a lot more than I give!" recalls Queenie as she shares her heartfelt message to inspire others to consider volunteering as well.
Queenie's journey is a testament to the transformative power of volunteerism. It is a journey of self-discovery, learning, and the joy of making a positive impact on others' lives. She encourages everyone to embrace the opportunities for personal growth and fulfilment that volunteering offers. Volunteers like her embody the spirit of service that defines the Singapore Red Cross, inspiring us all to join in and create a better, more compassionate world.
By Yatin Pawa, Volunteer
Copyedited by Stella Lim, Marketing Communications and Partnerships