For persons with disabilities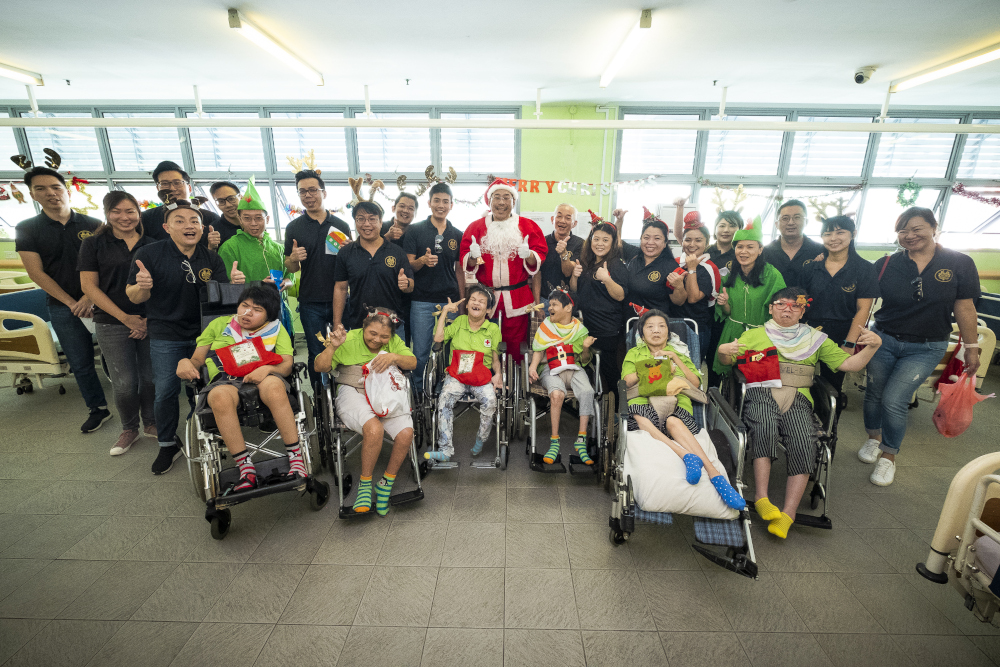 The Singapore Red Cross operates the Red Cross Home for the Disabled (RCHD), one of the few residential homes in Singapore that provide care for those with severe physical and intellectual disabilities. We care for those who cannot care for themselves around the clock. With therapeutic and recreational activities that stimulate the residents' body and mind, we take care of their physical, mental, social and emotional well-being.
For those who only require care during the daytime, we offer half-day or full-day programmes at our Day Activity Centre for the Disabled (DAC). Both facilities are supported by a team of dedicated nursing professionals, therapy and healthcare aides, physiotherapists, as well as occupational and speech therapists.
To enhance resilience in the community, we also offer services like Community Befriending Programme (CBP), pairing volunteers with disabled seniors to provide friendship and assistance; and Medical Chaperone in Transport (MCT), assisting disabled beneficiaries to get to and fro their medical appointments. With the help of motion sensors, our Home Monitoring & Eldercare (HoME+) system enables beneficiaries with mild disabilities to live independently. FoodAid also provides disabled beneficiaries with nutritious food on their dinner tables.