By Tracy Lam, Volunteer
The third Singapore Red Cross Humanitarian Conference was held on 28 October 2017, at Fort Canning Lodge. This year's theme was Green Initiatives and Sustainability in Humanitarian Responses. Singapore Red Cross invited five speakers to share their successful integration of the theme into their humanitarian work.
Benjamin William, Secretary General of Singapore Red Cross, gave the opening address. In his opening remarks, he welcomed the participants and defined this year's conference goals. He also hoped that the conference would provide convergence of networking, learning and meaningful partnerships for the attendees.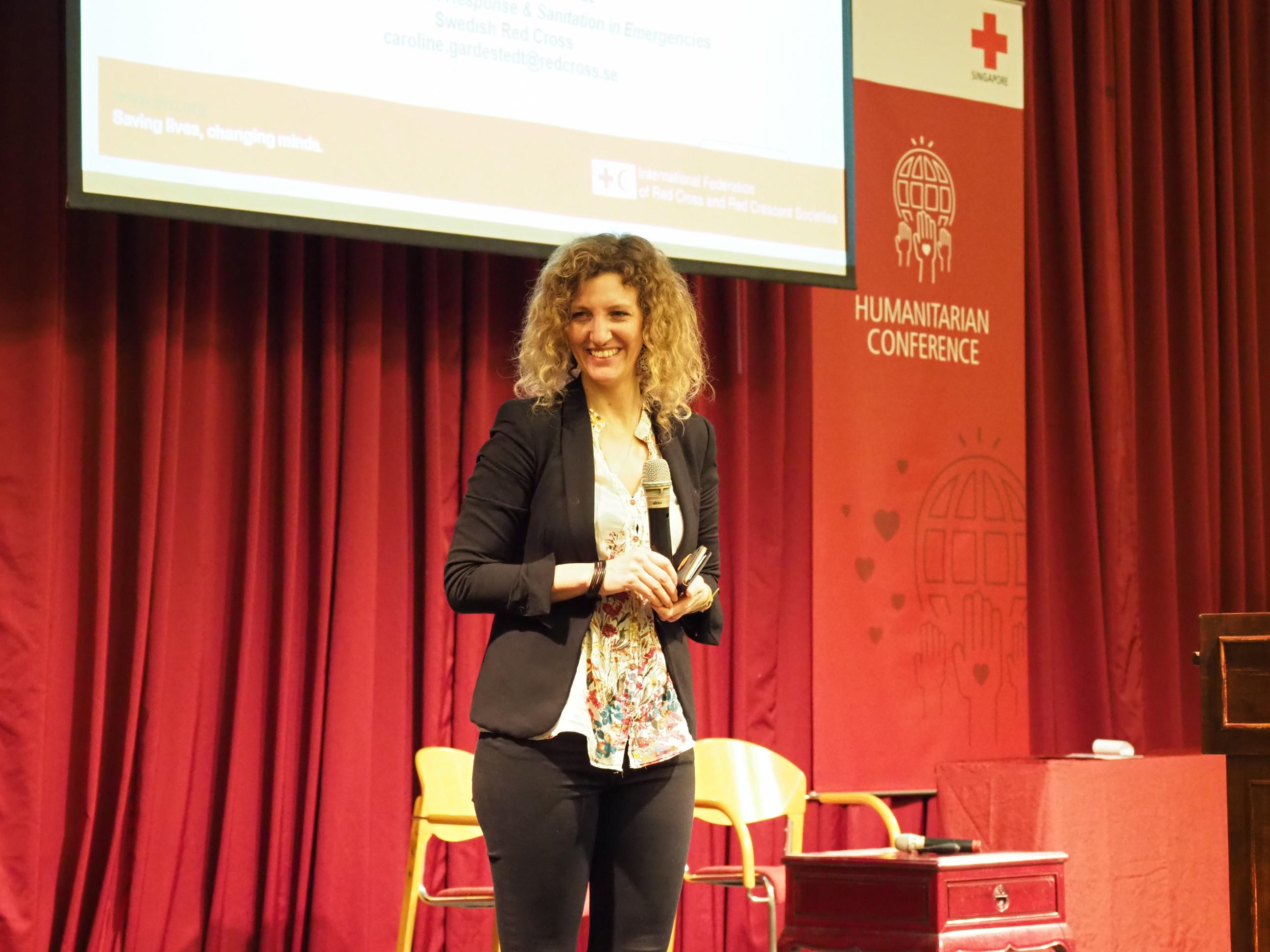 The first speaker, Caroline Gardestedt, Senior Advisor to Green Response and Sanitation, Swedish Red Cross, highlighted that integrating environmental considerations into humanitarian efforts could still be a value for money and why adopting such framework constitutes long-term vision towards emergency responses. "This is an ongoing process which runs in parallel to Red Cross' mission of saving lives and reducing suffering," she emphasised. "The idea is to work with our existing personnel to raise the awareness."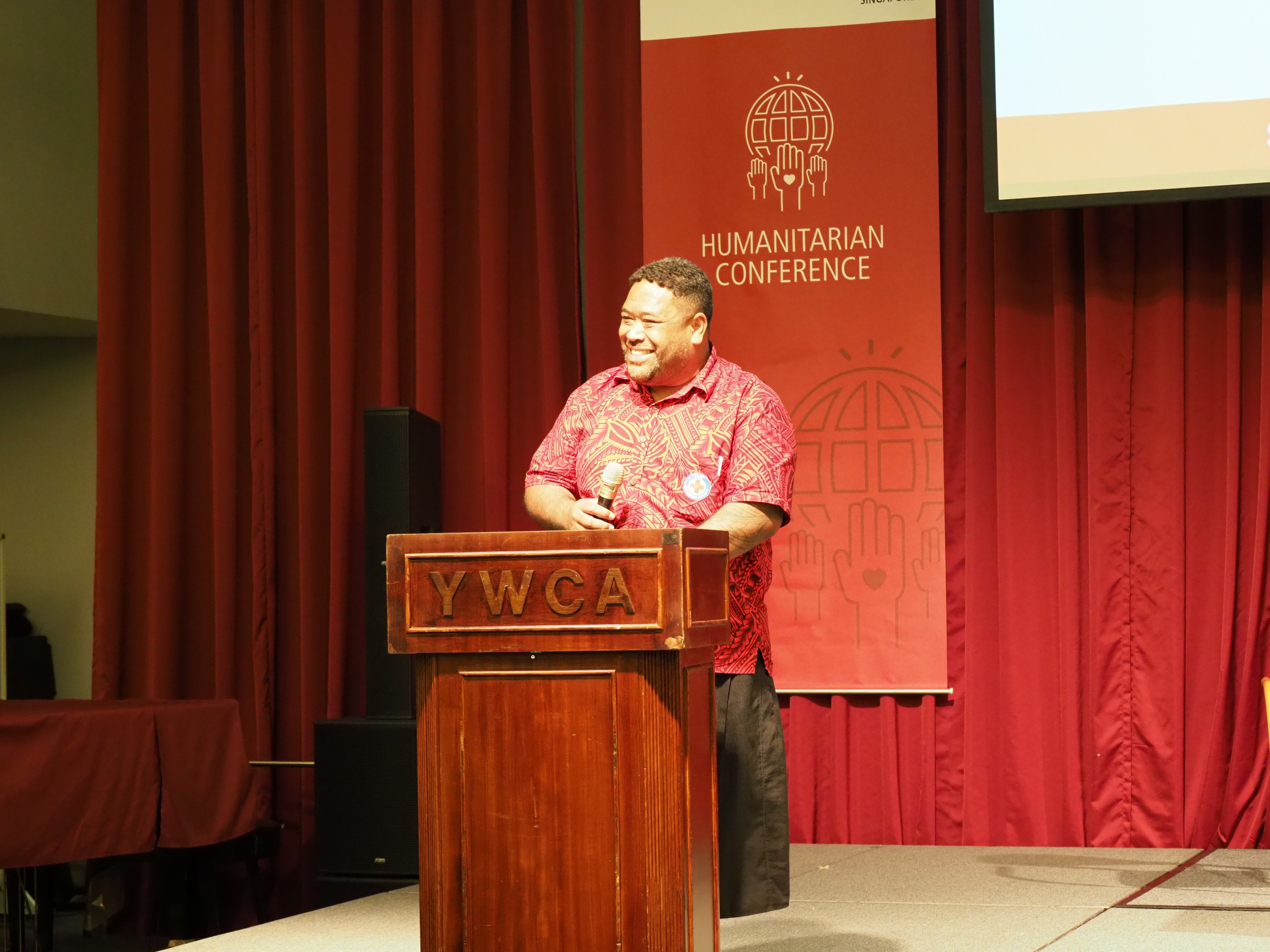 Eseroma Ledua, Operations Manager, Fiji Red Cross, gave an engaging and humorous presentation on how Fiji Red Cross had worked with local communities in their recovery work in the wake of Tropical Cyclone Winston. Fiji's economic activities i.e. tourism, agriculture, coastal and marine resources are particularly sensitive to environmental and climate changes and carbon footprint in such emergency responses has become critically relevant.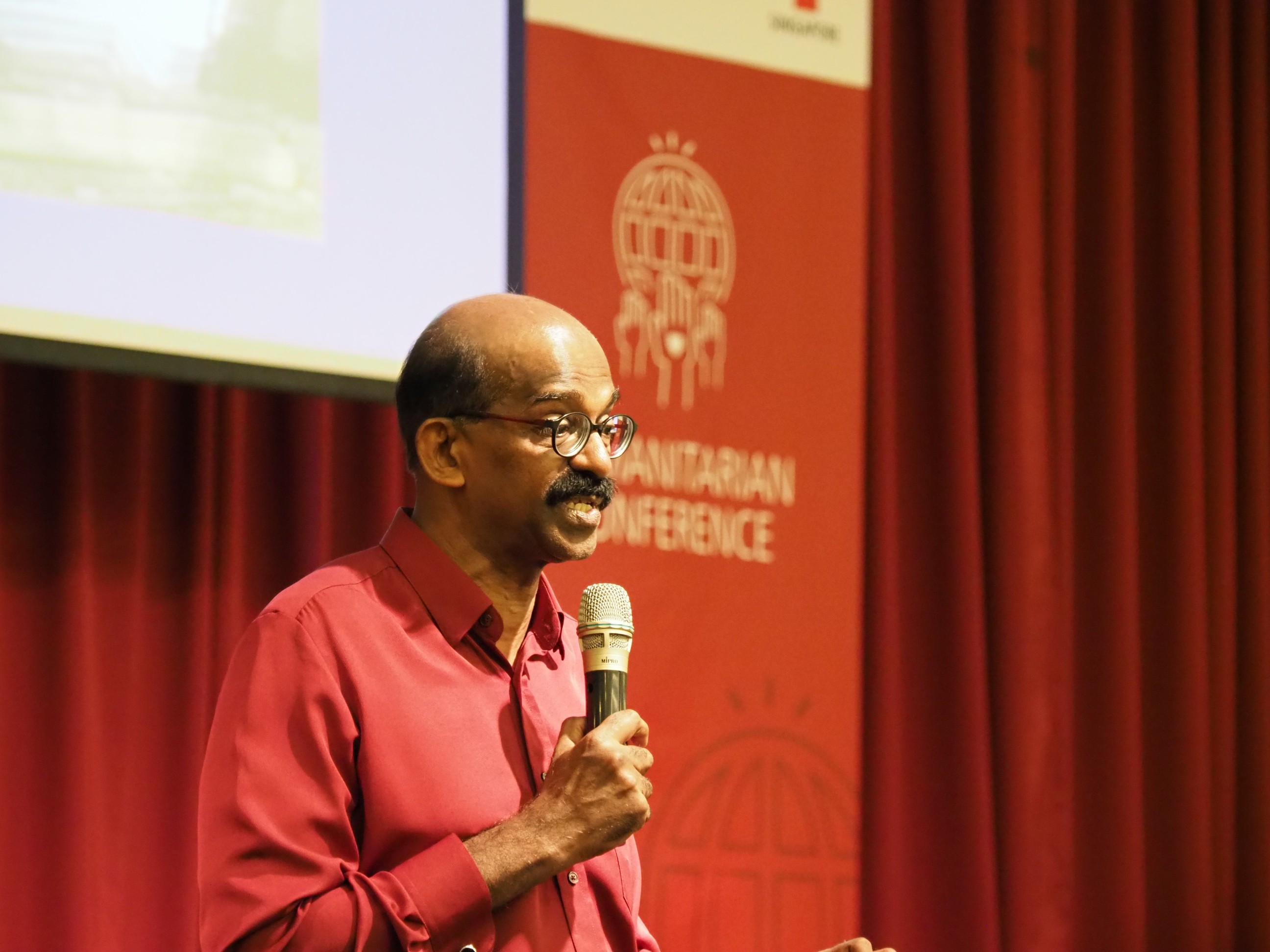 Daniel Jesudason, Managing Director at Promises Pte. Ltd, the third speaker, pointed out that humanitarian effort should be a ground-up movement. He presented a few of Promises' CSR projects and illustrated that the projects' key success was strongly attributed to working with local actors on-the-ground and building their sense of ownership.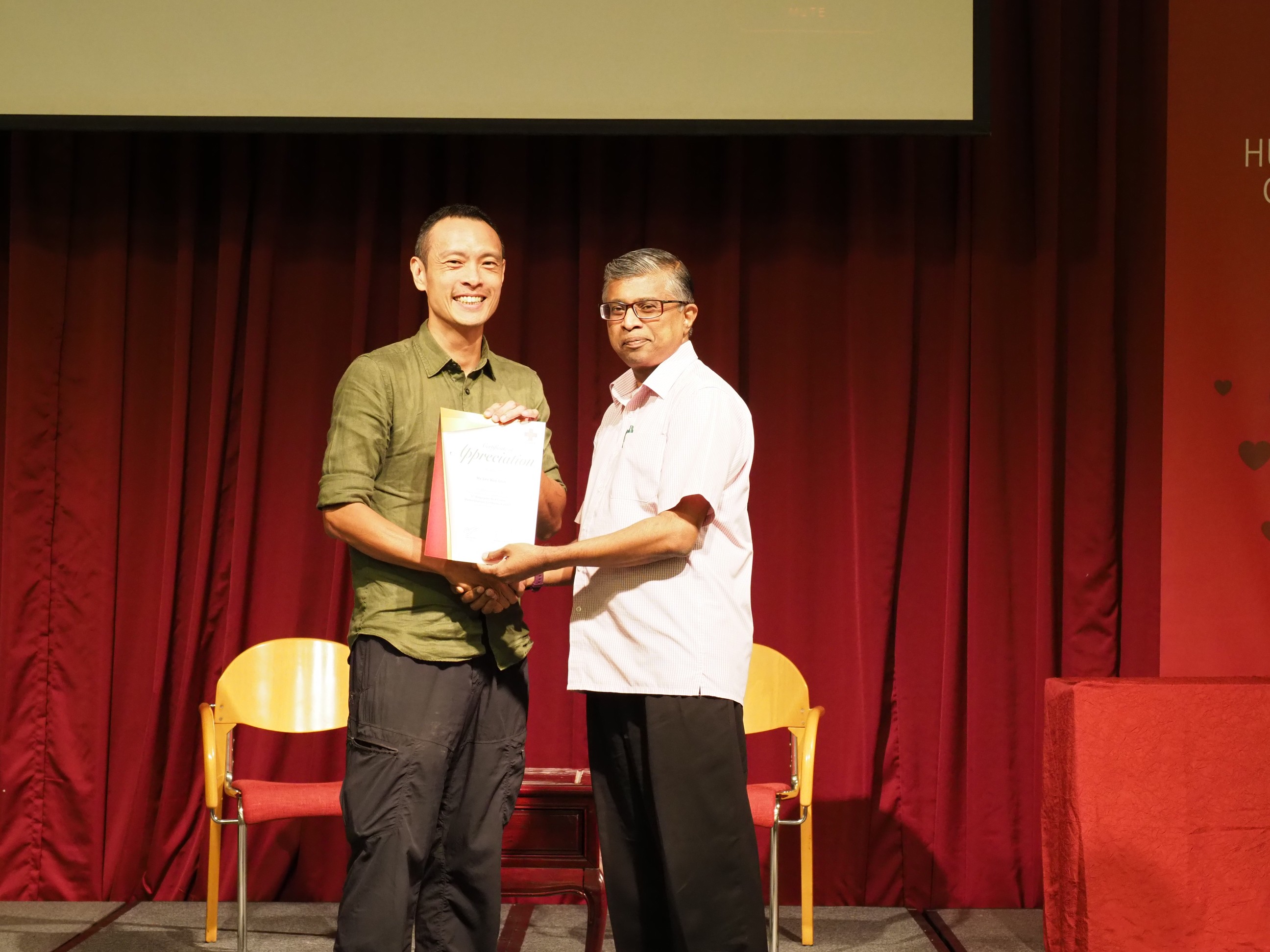 Lee Kay Lian gave an interesting overview of how innovation is integral to transforming humanitarian work and building sustainability. He explained that recovery work at disaster-struck areas should outlast the humanitarian aid.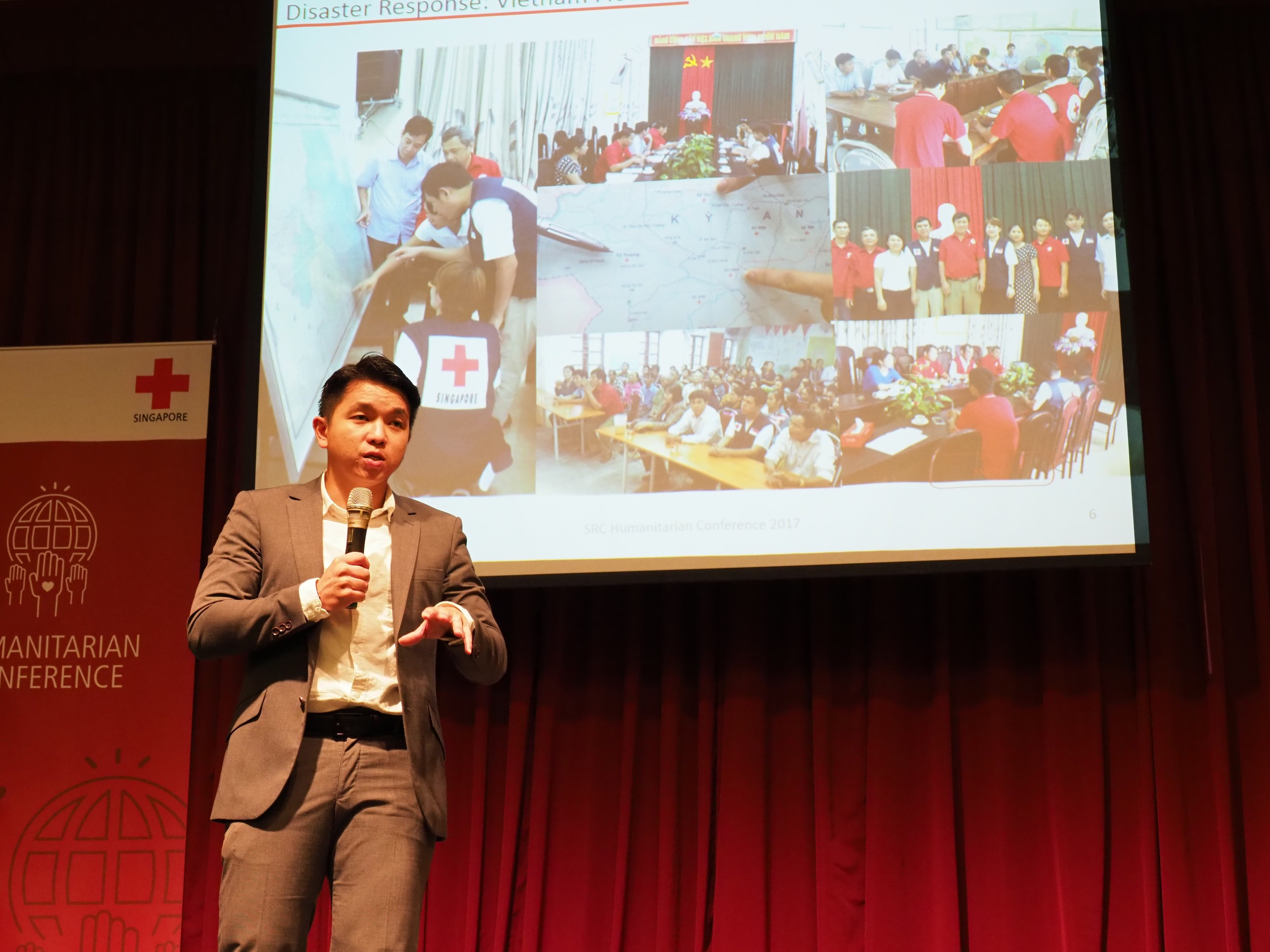 Victor Ng, who was the last speaker of the conference, shared his learning journey with Singapore Red Cross' International Services.
After each speaker had finished their session, they opened up the floor to questions and there were flurry of open and stimulating exchanges.
Chloe Ng, a first-year student at Singapore Polytechnic, was amongst the participants and she found that she had gained some understanding on why humanitarian work may impact the environment.
The conference was followed by lunch whereby participants and speakers continued to engage and network. Overall, the conference provided attendees valuable insight into how environmental concerns should start and be worked into long term humanitarian assistance.