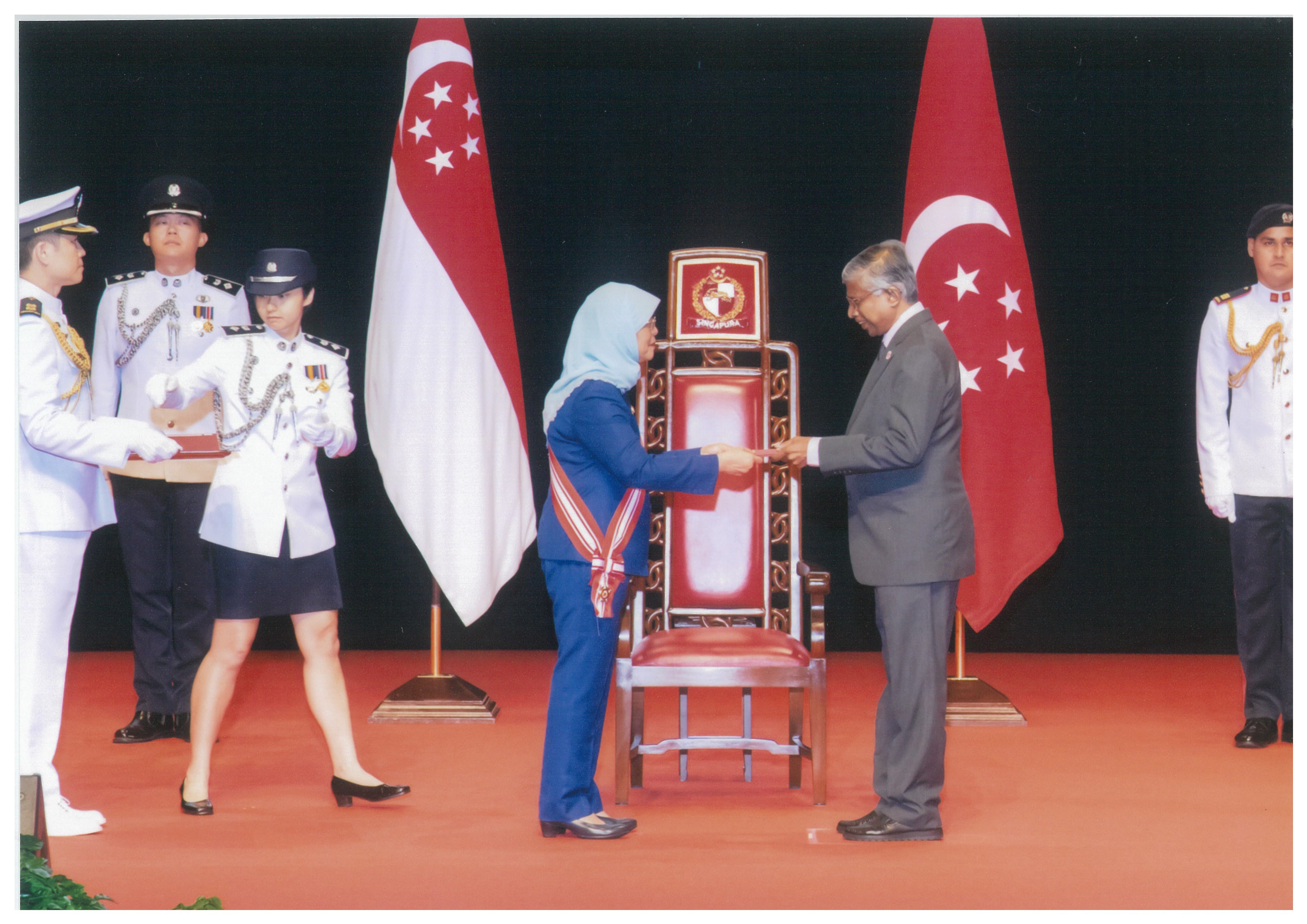 The Singapore Red Cross (SRC) received the President's Certificate of Commendation for COVID-19 at an Investiture held on 18 June 2023. This award is conferred by the government to individuals and organisations for their exemplary efforts in the fight against the COVID-19 outbreak. SRC was nominated for its local and international response during the COVID-19 pandemic.
Three months prior to the COVID-19 outbreak in September 2019, the SRC set up the Centre of Excellence in Pandemic Preparedness (CoEPP) - a platform for the development of conversations, networks, frameworks, information sharing and pandemic expertise; to promote thought leadership and build capacity on pandemic preparedness.
When the COVID-19 pandemic struck, SRC launched three public appeals to raise funds for the procurement and delivery of oxygen supplies and other medical equipment in India and China, as well as for COVID-19 response initiatives in South East Asia, South Asia, Northeast Asia, Sub-Saharan Africa, and the Middle East & North Africa (MENA) region.
Singapore Red Cross' COVID-19 Pandemic International Response 2020 - 2021

39 Countries:
South East Asia: 10
North East Asia: 3 (China, Japan, DPRK)
South Asia: 8 (India, Nepal, Sri Lanka, Maldives, Afghanistan, Bhutan, Bangladesh, Pakistan)
Middle East and North Africa: 2 (Tunisia and UAE)
Sub-Saharan Africa: 16 (Zimbabwe, Mozambique, Malawi, Rwanda, Eswatini, Sudan, Zambia, Namibia, DRC, Kenya, Uganda, Lesotho, Somalia, Gambia, Nigeria, Tanzania)
As the COVID-19 pandemic presented the Red Cross and Red Crescent Movement with many challenges and learning opportunities, the CoEPP invited the Southeast Asian (SEA) National Societies to document the lessons learnt from their COVID-19 response. These insights have been compiled into a white paper, titled 'Road Ahead: Insights from Southeast Asia COVID-19 Response', which will be distributed to the SRC's partners in the Red Cross and Red Crescent Movement in the second half of 2023.
In the same spirit of sharing insights from the COVID-19 pandemic, SRC also organised the seventh SRC Humanitarian Conference in 2022, themed 'Humanitarian Response to COVID-19 – Anxiety & Hope' at the Marina Bay Sands. The conference featured a line up of distinguished speakers, including Guest-of-Honour, Dr. Vivian Balakrishnan, who shared their experiences, thoughts and lessons learned during the pandemic. Over 300 participants attended the event in person, with another 80 participants attending the event virtually.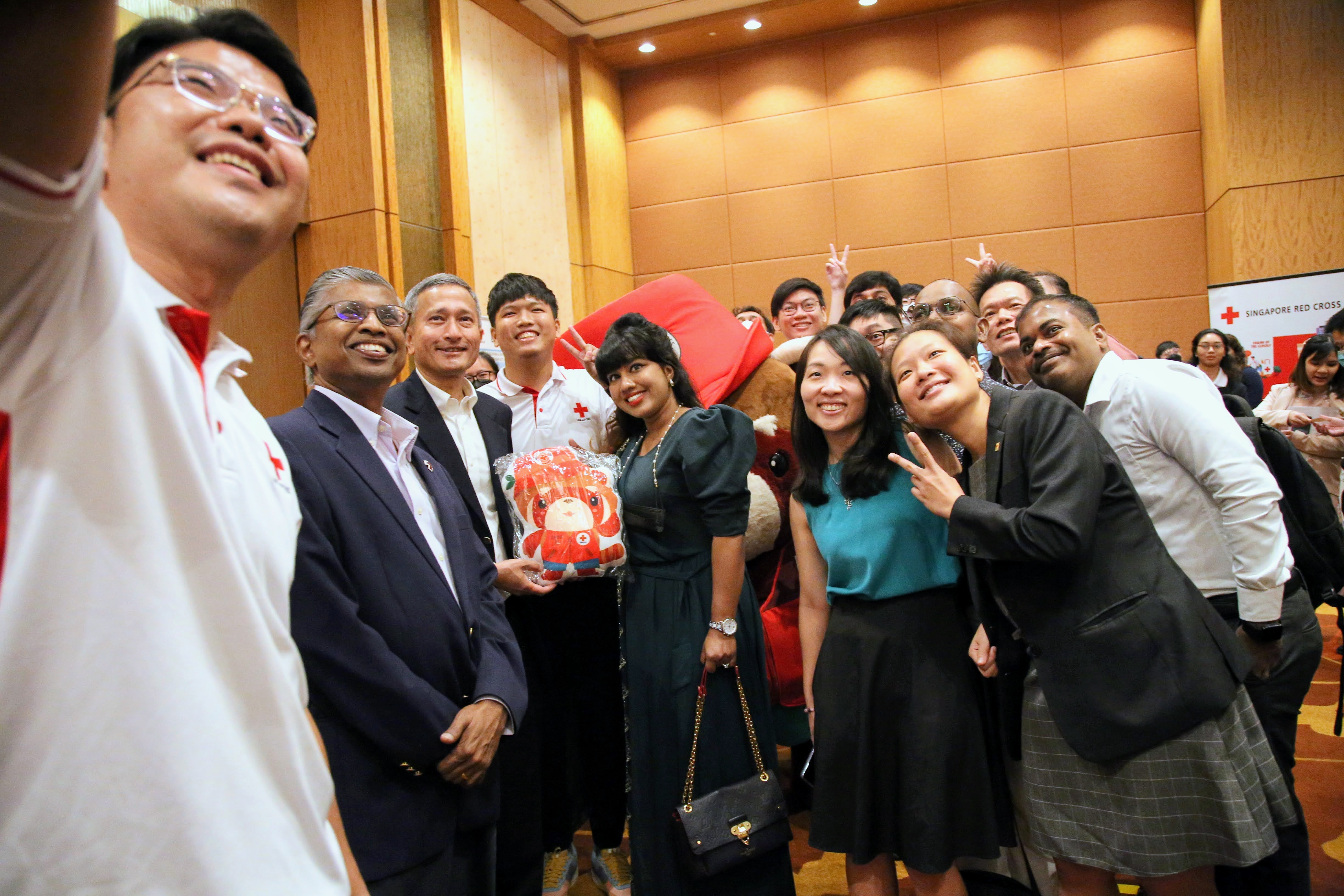 Photo by Wong Leong Jeam, volunteer photographer
Supporting the local community during COVID-19
To mitigate the impact of the pandemic on the livelihoods of vulnerable communities in Singapore, SRC set up the Centre for Occupational Learning and Employment (COLE) to offer basic employability training and job facilitation for Singaporeans aged 18 to 59, whose livelihoods were affected by the pandemic. SRC's COLE provided free soft-skills training, career coaching, and job recommendations to 550 candidates, including SRC's beneficiaries, between July 2021 to July 2023.
Amid the pandemic, SRC continued providing its beneficiaries and clients with essential care services via its ElderAid, Family LifeAid, TransportAid, and Home Monitoring and Eldercare (HoME)+ services. SRC introduced the customised care packages initiative in 2020 to distribute essentials comprising medical, hygiene, food and household supplies to over 200 seniors. In addition to conducting weekly art and craft, haircut and workout activities for seniors, SRC volunteer befrienders also visited seniors who lived alone every fortnight. Working with The Social Kitchen, SRC also delivered close to 1,800 warm meals to more than 1,000 families-in-need during the pandemic.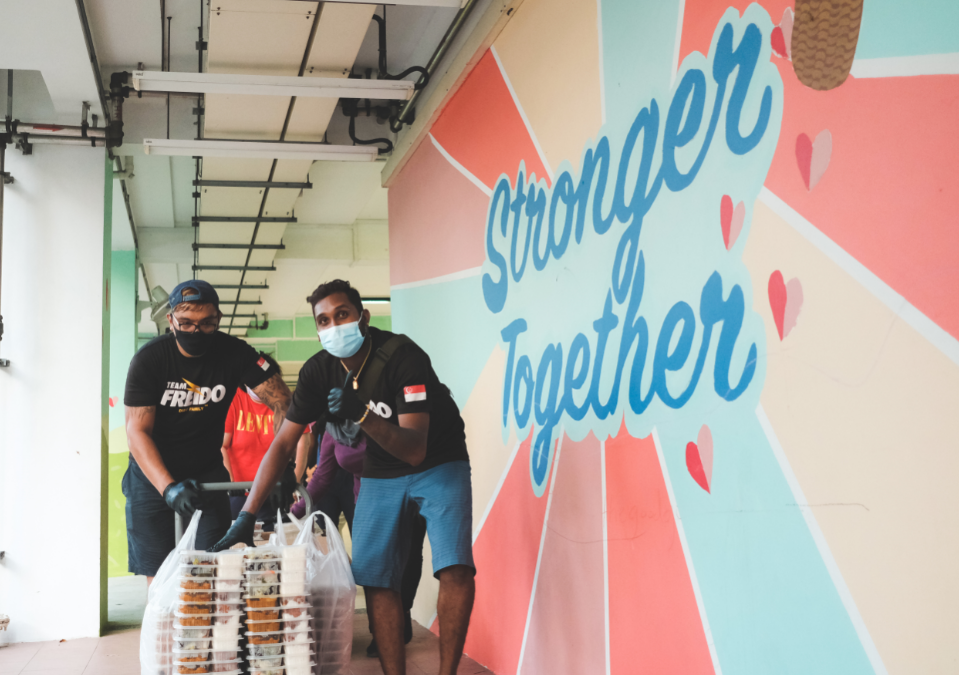 Photo by Lai Wei Song, volunteer photographer
Through Project R.I.C.E+, the annual fundraising campaign championed by Red Cross Youth - Chapters, SRC distributed customised bundle sets comprising food and daily necessities to some 23,000 beneficiaries from single-parent, skipped generation, and low-income families, as well as migrant workers.
Meanwhile, as part of its Young Hearts programme for at-risk children and youth, SRC volunteers ran weekly tuition and digital workshops for 80 children, aged between seven to 12, from disadvantaged families.
Not forgetting the foreign domestic workers (FDW) community, SRC partnered the Centre for Domestic Employees (CDE) in organising mental wellness activities, such as art jamming and music ensemble sessions for foreign domestic workers in Singapore.