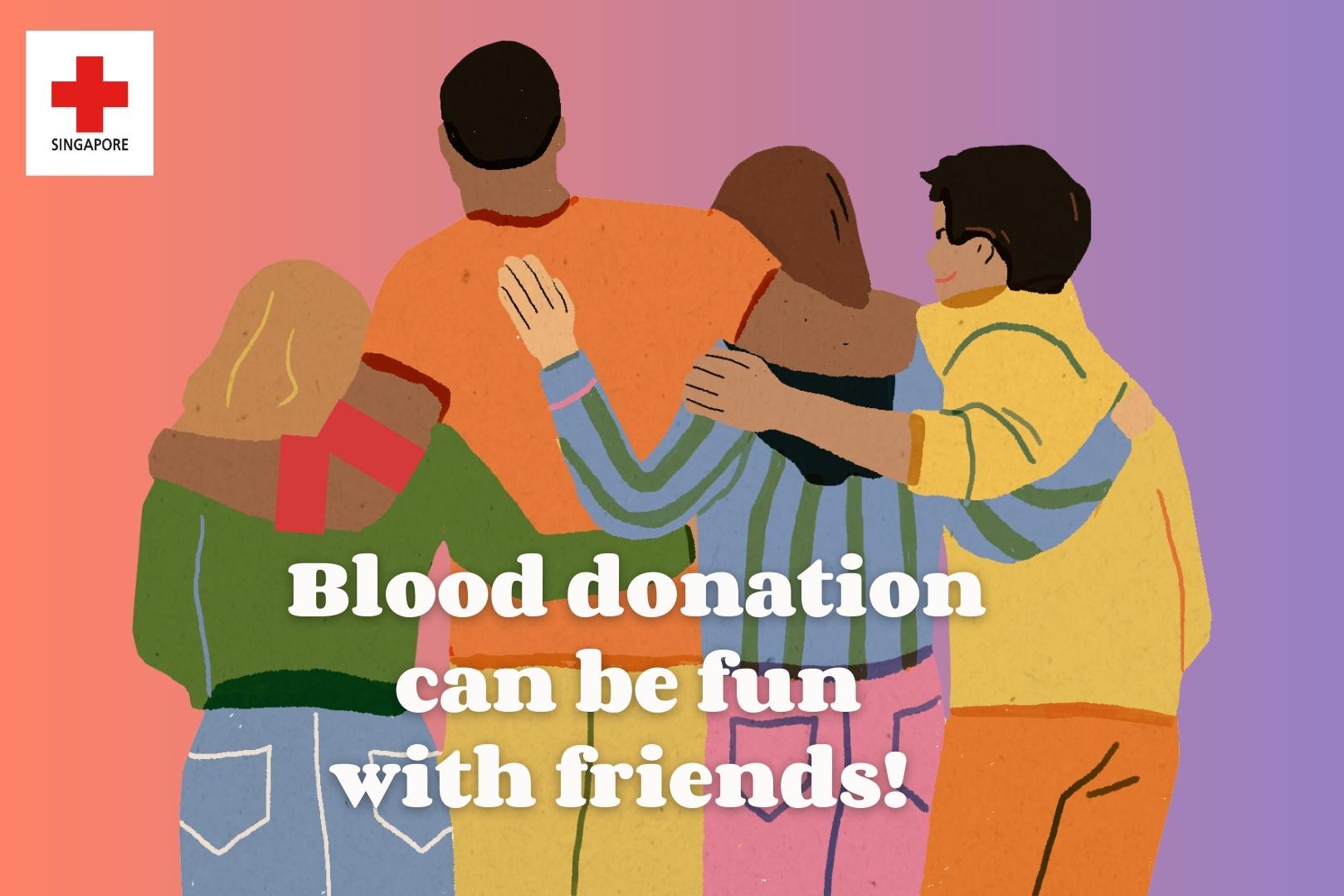 Amanda Pei Li Yan, 22, an undergraduate with the National University of Singapore, shares the inspirational and rewarding moments on her blood donation journey. She also motivates people to donate the gift of life.
What inspired you to donate blood?
There was a blood donation drive at school. As most of my friends were donating blood, I decided to support this lifesaving cause as well. That marked the start of my journey as a blood donor.
Donating blood in a group helps; especially for first-time donors. The process of blood donation can be quite daunting for first-time blood donors, mainly due to the fear of needles and pain. Having like-minded peers to encourage and motivate you when donating blood makes the process easier..
What do you think is the most challenging bit about donating blood regularly?
I think most people would have overcome the fear of blood donation after they have tried it once, so the challenge lies in setting aside time to go down to a blood donation centre, which may involve commuting from their homes or offices. Some people may not prioritise it given their other commitments.
What was the most rewarding part of your blood donation experience overall?
As an experienced blood donor, I find it rewarding to accompany friends for their first blood donation. Having been in their shoes, I can better reassure them and guide them through the process of donating blood.
Out of the 1.8 percent of the population in Singapore who donate blood, only 22 percent are youth donors. What do you have to say about this?
I think many young people may not be keen to set aside time to commute and donate blood given their other commitments. However, my sense is that they are not against the act of blood donation itself.
Any words for people who are hesitant to come forward to donate because they are scared of needles?
I recommend that they bring their friends along.
Why is it necessary that blood donors should continue donating blood amid the pandemic?
Blood donation is the only source of blood supply for medical and healthcare needs. Without it, we would not have blood to save lives, especially in emergency situations. Hence, we should try our best to donate blood during the pandemic to keep Singapore's blood supply stable.
What would you say to encourage blood donors to donate regularly?
Gather a group of friends to donate blood together quarterly
What are some words you'd like to share with youth about blood donations?
Donating blood together can be an enjoyable group activity.
By Dawna Chan
Copyedited by Jolyn Lee, Volunteer
| | |
| --- | --- |
| | Keen to donate blood or organise a blood drive? Click here. |