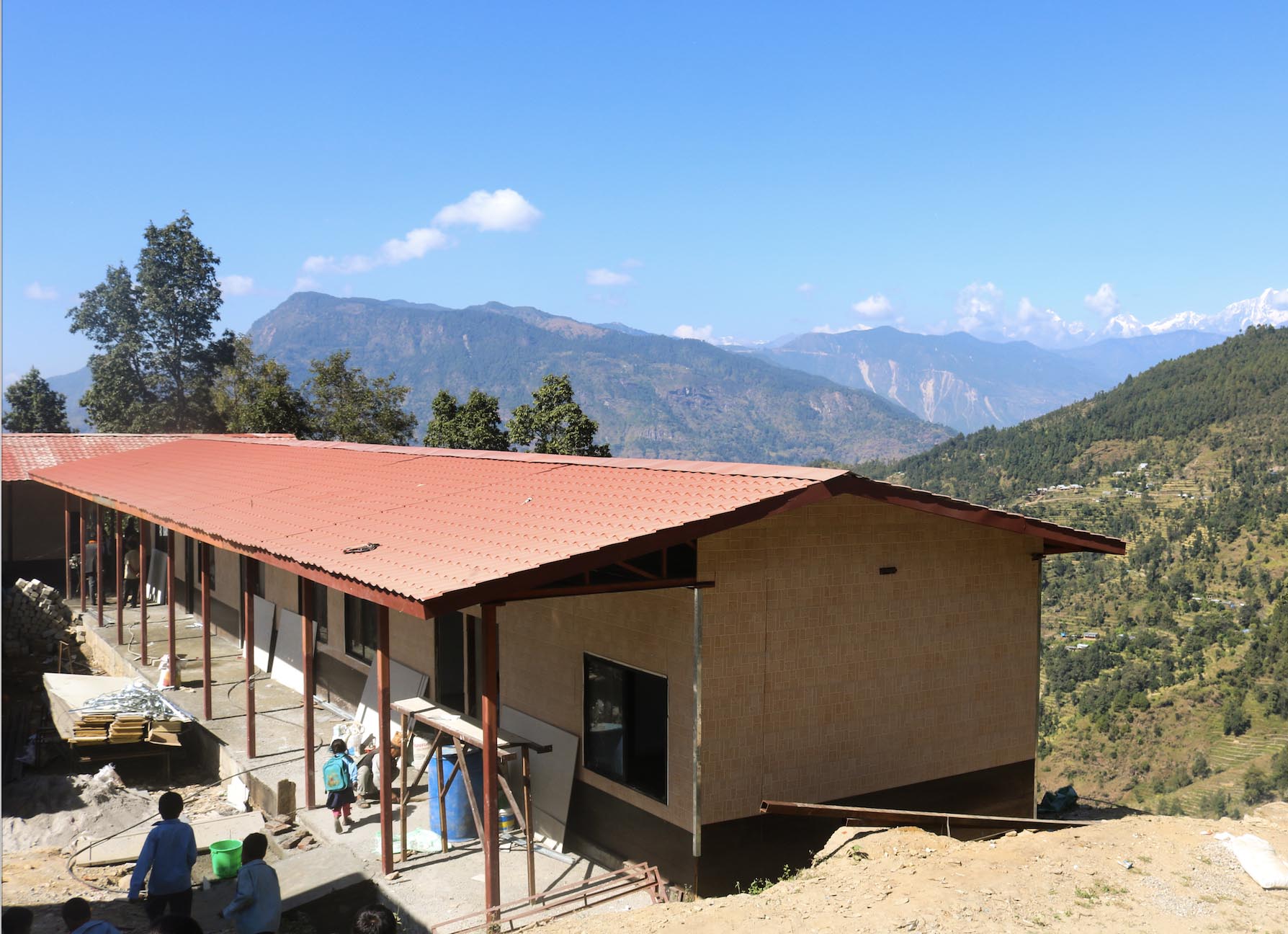 Nepal Earthquake: Two Year On
Singapore Red Cross on track to deliver Nepal rebuilding projects by year-end
60 education and healthcare facilities
100,000 people in 16 districts to benefit
Singapore, 24 April 2017 - Charting progress on rebuilding efforts in Nepal on the second anniversary of the 2015 earthquake, the Singapore Red Cross (SRC) has completed 28 community facilities comprising schools, mobile clinics, health posts and a community hall. 32 other rebuilding projects are well underway, slated for completion by the end of 2017. All these projects - funded by the S$11 million in donations from the Government and People of Singapore - are expected to directly support close to 100,000 people in Nepal.
SRC Secretary General/CEO, Mr Benjamin William said, "To maximise the impact of the donations, we worked with over 15 partners on some 60 projects across 16 districts. The majority of projects are in Sindhupalchok and Gorkha (ground zero). We are committed to make most meaningful use of the donations entrusted to us, as well as to make a sustainable and lasting impact on vulnerable communities affected by the earthquake."
In its efforts to build back better, the SRC faced challenges such as the closing of the Nepal-India border, which cut off fuel and construction supplies for some time. The border was eventually re-opened but the mountainous terrain and blockage from earthquake debris made it difficult to access and evaluate the affected areas.
Mr William explained, "Some sites were so remote that our staff and partners had to literally trek rivers and climb hills to access. In areas too mountainous and hard to access on foot, donkeys had to be deployed to transport construction; and in others, only human porters walking on feet could reach the site. Our partners had to brave the elements to lay the foundation for buildings."
United by a common goal to help Nepal's disaster-struck communities, SRC employed the "many helping hands" approach, and rallied its partners to share best practices and resources in rebuilding. The collective wisdom increased productivity and expedited the rebuilding process. SRC also leveraged its network to understand the requirements of the Nepalese authorities, and worked with its rebuilding partners to obtain the necessary local approvals.
Mr William said, "A number of our partners are Singaporean, and they serve as excellent ambassadors for Singapore through their rebuilding work in Nepal. Their dedication, perseverance, and integrity in helping the Nepalese community to bounce back from disaster has established a positive connection to Singapore. Working with Nepali partners and communities also mean that we have now added a new dimension to the friendly relations that exist between the two countries."
In honour of its partners and the friendship that has been built, SRC has invited the partners to present their rebuilding projects in an exhibition, to be held in Kathmandu, Nepal, on 4 May, 2017. Entitled Partnerships for Humanity - Rebuilding in Nepal, the exhibition acknowledges the contribution of SRC's partners to Nepal's road to recovery and celebrates the collaborative, "many helping hands" approach that has enabled SRC and its partners to build back better.
Senior Minister of State, Ministry of Defence and Ministry of Foreign Affairs, Dr Maliki Osman will grace the exhibition as the Guest-of-Honour. Dr Maliki will be accompanied by Singapore's High Commissioner to Nepal, Mr Lim Thuan Kuan, and SRC Chairman, Mr Tee Tua Ba. The delegation will visit Nepal from 2 to 5 May 2017.
Dr Maliki will also attend a dinner reception with Nepalese officials, Singaporeans in Nepal, and SRC's rebuilding partners in Kathmandu, in conjunction with the exhibition. During his visit to Nepal, Dr Maliki will also visit one of the schools that SRC helped rebuild in Kalika, Sindhupulcok, one of the worst affected districts in the 2015 earthquake. 90 children aged between 5 to 10 study in the school, which serves a community of 160 families.
Dr Maliki will tour the school and unveil a plaque to celebrate the friendship between Nepal and Singapore. A collection of Singapore books and back-to-school kits will also be presented to the schools and students respectively.