Convert your Celebration to Charity!
Don't feel like having the usual birthday party, wedding or anniversary celebration? Dedicate your next celebration and help to change lives.
In place of cards and gifts, friends and family can donate to the Singapore Red Cross and together, you will help us provide basic but vital necessities for the most vulnerable in Singapore. Whatever the occasion, share your joy with us and know that your contribution will make a real difference to the lives of Singaporeans facing difficulties in their lives.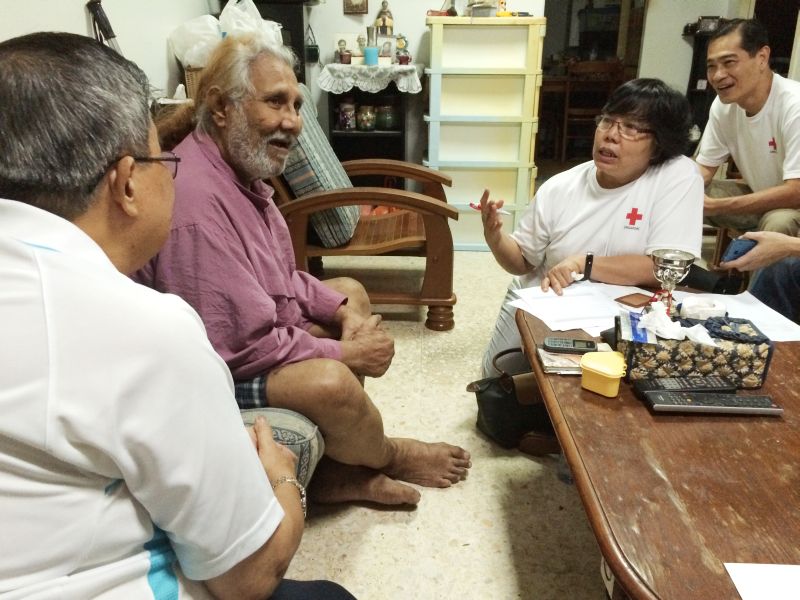 Because of knee problems and after undergoing a heart bypass surgery, Mr De Silva, 74 who stays alone, cannot work and is receiving help from the Singapore Red Cross through our Community Led Action for REsilience (C.L.A.R.E.) REsilience, a community programme that brings together various stakeholders to care for and build resilience of the elderly and the vulnerable in the community. Our CLARE programme also involves committed volunteers who visit Mr De Silva regularly to provide moral support and company.
Charity begins at home - Celebratory giving is the best way to cultivate the spirit of giving in children. Rally your loved ones to make a gift to Singapore Red Cross as well!
Giving in celebration is also hassle-free and easy to do in the comfort of your own home. Just click here to donate.
Learn more about Singapore Red Cross' local services and the beneficiaries we serve.