A Special Way to Celebrate Your Special Day!
Don't feel like having the usual birthday party, wedding or anniversary celebration? Dedicate your next celebration and help to change lives.
In place of cards and gifts, friends and family can donate to the Singapore Red Cross and together, you will help us provide basic but vital necessities for those in our care. Whatever the occasion, share your joy with us and know that your contribution will make a real difference to those who are facing difficulties in their lives.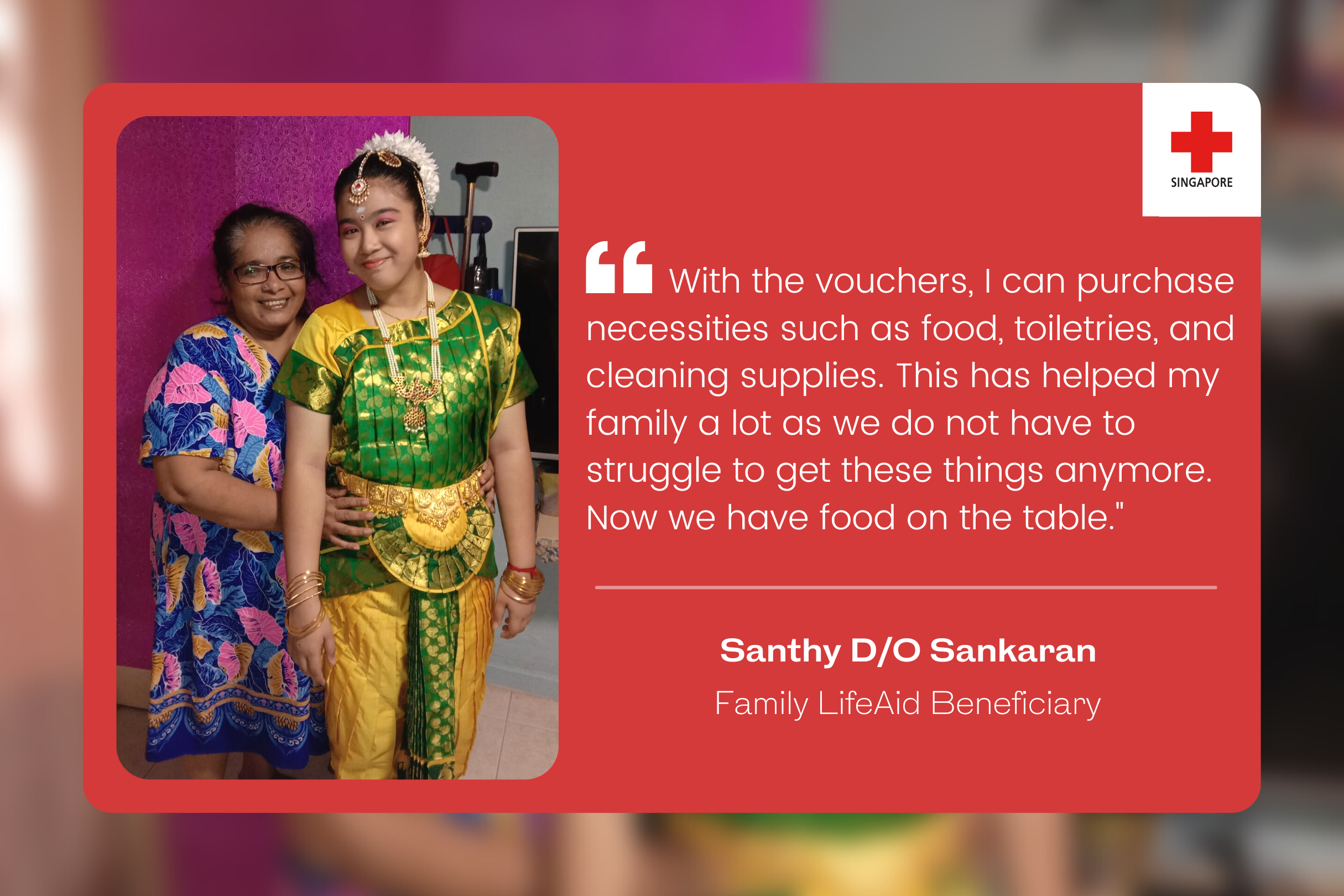 Santhy D/O Sankaran is a 51-year-young survivor in the game of life. A single mother, she lives with her daughter Tharani, 15, in a one-room rental HDB flat. Due to asthma and other medical issues that impaired her mobility, Santhy is unable to work. Since enrolling into the Singapore Red Cross' Family LifeAid programme, Santhy receives supermarket vouchers that alleviate her family's financial burdens while enhancing their social and emotional resilience. With her daughter's assistance and support from the Red Cross, she is able to keep her smile and optimism.
Rally your loved ones to make a gift that is extra-special for the special days! Charity begins at home, and celebratory giving is the best way to start.
Learn more about our services and the beneficiaries we serve.