Red Cross Home for the Disabled
The Red Cross Home for the Disabled is a Ministry of Social and Family Development (MSF) adult residential home for those with severe multiple disabilities. With a team of dedicated nursing professionals, therapy and healthcare aides, physiotherapists as well as occupational and speech therapists, we provide quality care to those who are unable to care for themselves due to their unfortunate disabilities.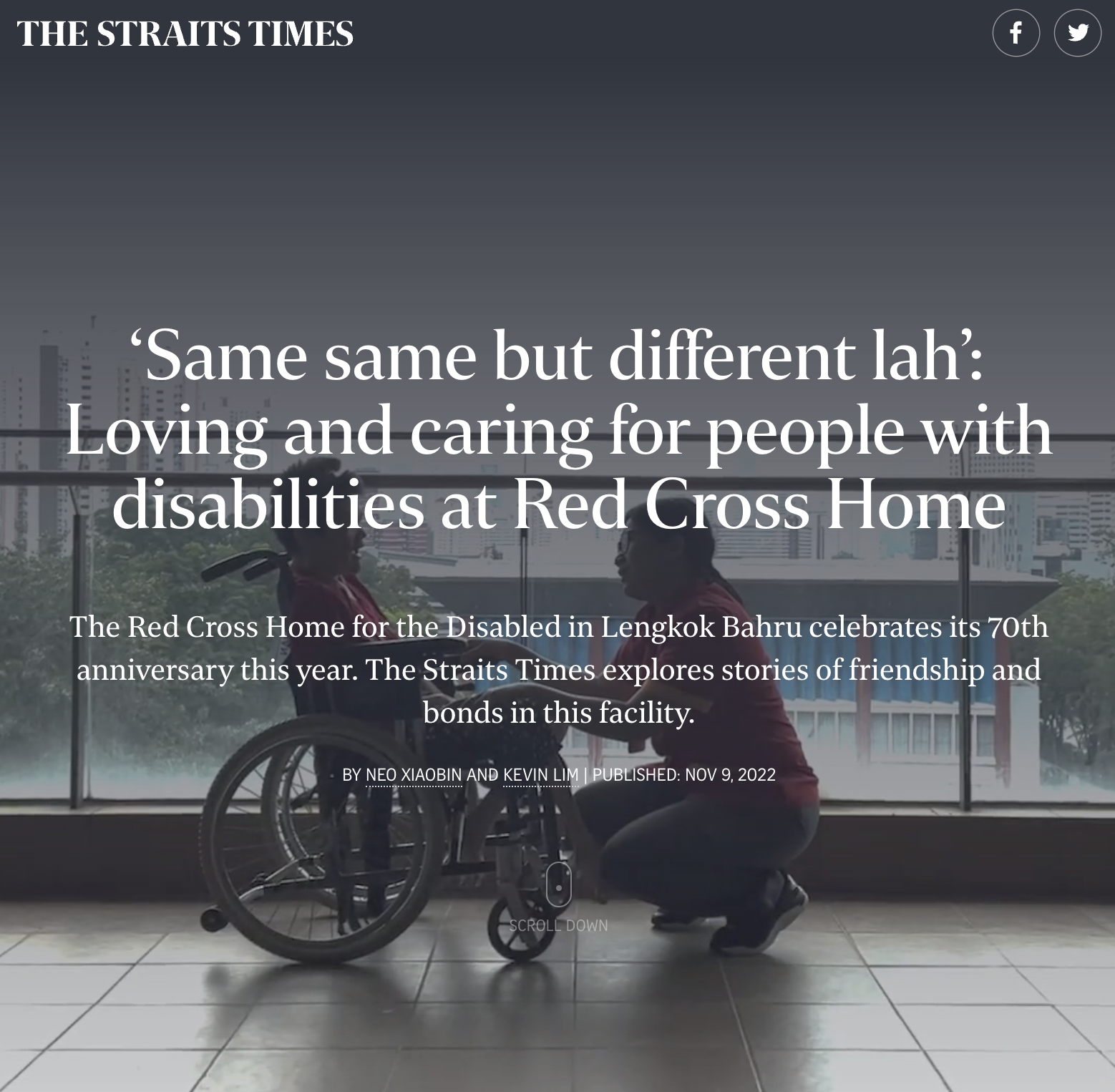 Residential and respite care

We focus on enhancing the physical, mental, social and emotional well-being of more than 100 adult residents.
Physical activities to enhance and maintain their mobility
Creative activities to stimulate their minds and keep them engaged
Social activities to engage and bring joy to the residents
Support the family to provide psychosocial assistance and link them up with resources to obtain financial support. We also encourage regular family visits and home leaves during festive periods, to motivate family bonding and make the residents and caregivers feel connected.
Location:
8 Lengkok Bahru, #04-01 Family Link @, Singapore 159052
Email us or call us if you require the services by Red Cross Home for the Disabled and Day Activity Centre for the Disabled
Check out RCHD in the News