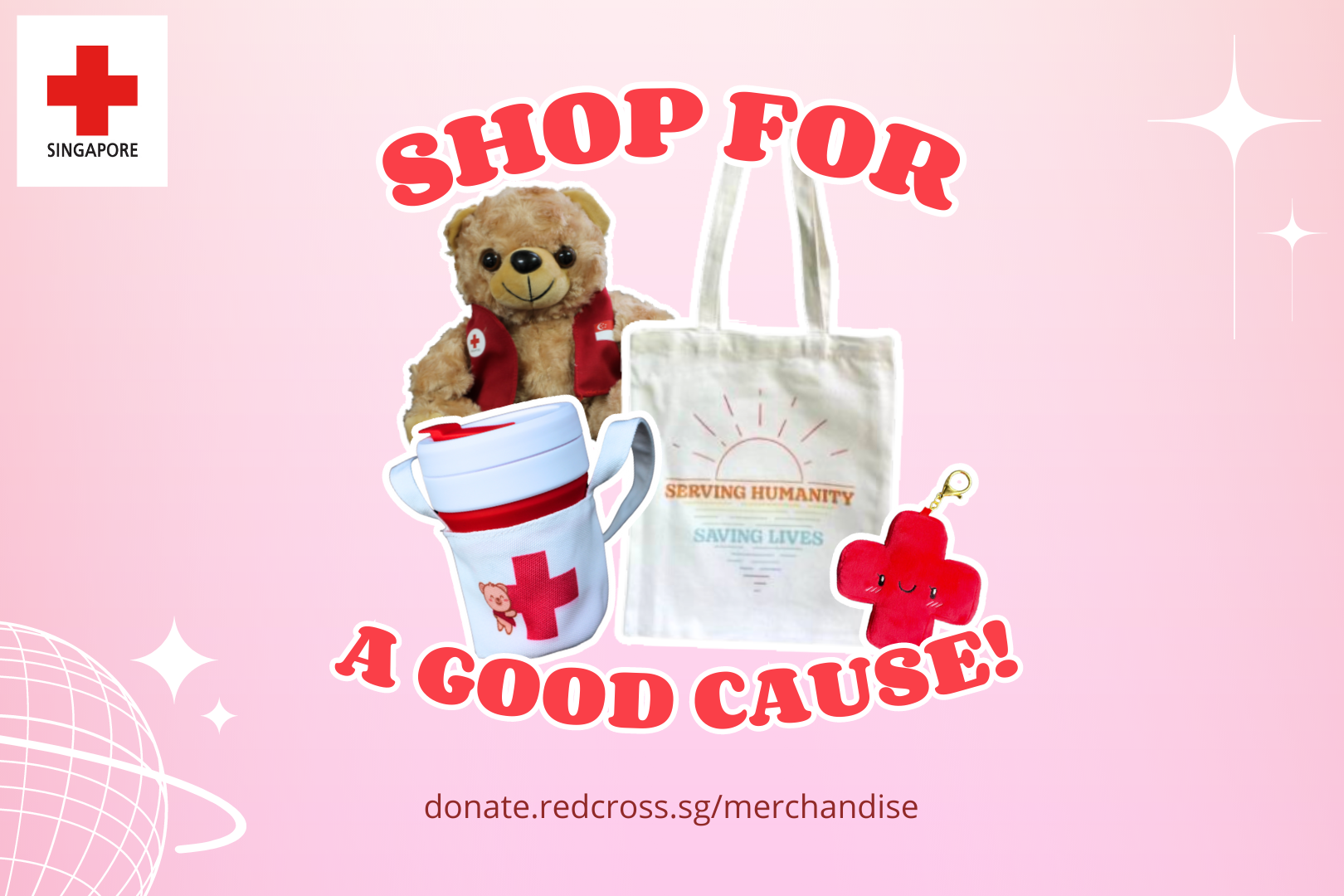 Looking for a purposeful shopping experience? Head on over to the Singapore Red Cross Donation Portal, where you can shop for a good cause in the comfort of your home!
Whether it is fluffy teddy bears, trendy tote bags, adorable plushies, cup sleeves for your daily coffee or boba fix, we have a diverse range of merchandise just waiting to be discovered! Here's a sneak preview of the site: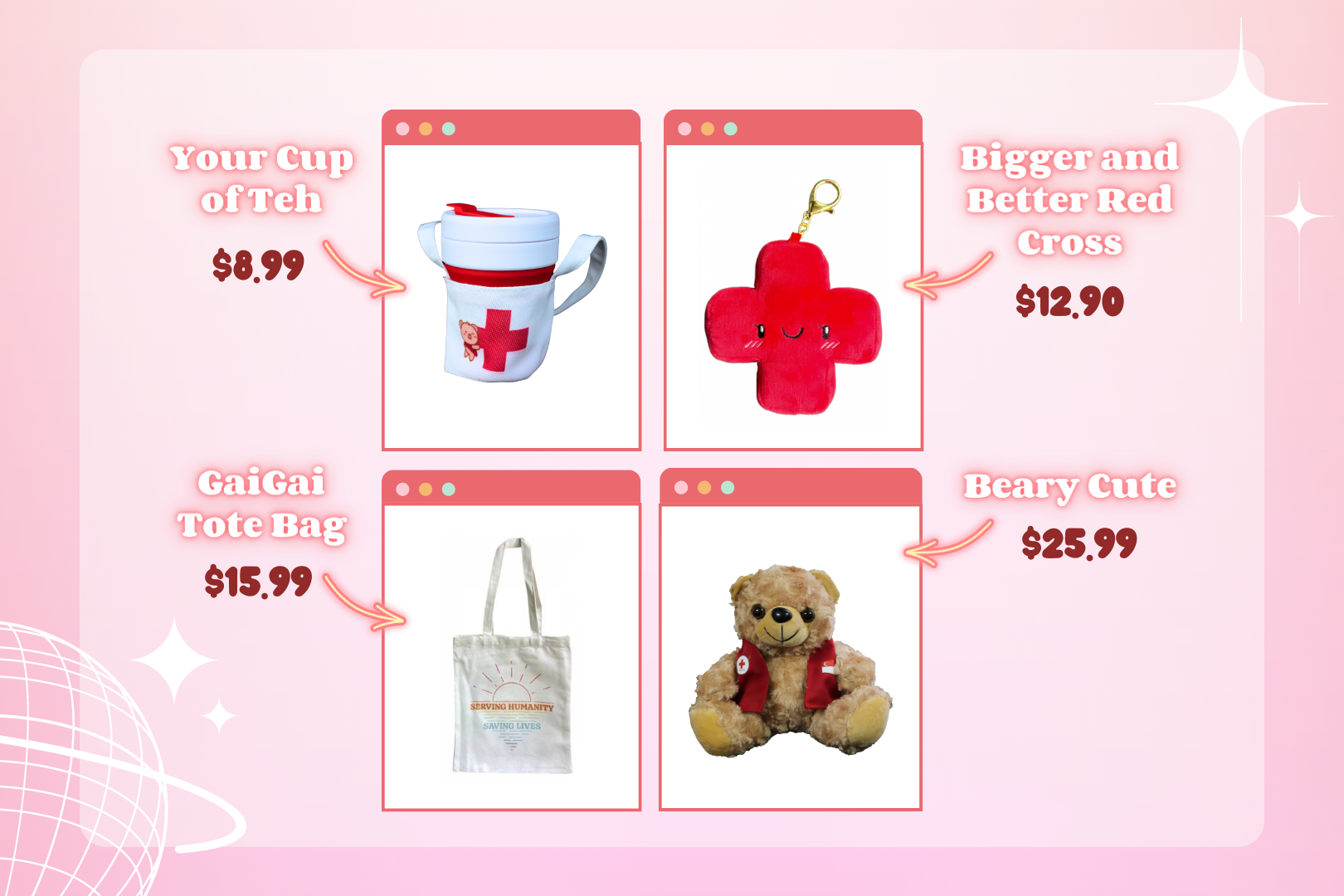 All sales proceeds from our merchandise page go toward supporting our local humanitarian programmes. Make a difference with every purchase!