Red Cross Junior offers a two-year activity-based curriculum, Project C.A.R.E; and a service-learning component where Juniors can partake in various volunteering activities and learning journeys.
Project C.A.R.E focuses on three core areas:
Care for the Elderly
Care for the Differently Abled
Care for Safety which centers on first aid
Our Red Cross Junior members will have the opportunity to participate in Singapore Red Cross volunteering events such as Flag Day, attend learning journeys and be included in our district-level community outreach programme.
For query or more information, please contact us at redcrossjunior@redcross.sg.
RCJ@Schools
A total of 19 preschools have taken their Red Cross Journey further by setting up a Red Cross Junior Club in their schools/centres.
As part of the programme, SRC provides complimentary basic and psychological first aid training to teachers from all participating pre-schools, under its 'Train the Trainer' (TOT) programme. The programme aims to empower teachers with the resources such as Starter Kit and know-how to conduct first aid related activities for children at no additional cost.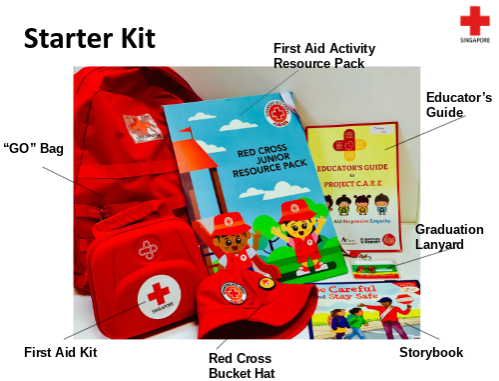 If you are interested to set up a Red Cross Junior Club in your preschool/center, please register via this link here!
Red Cross Junior Programme and FAQs
List of Red Cross Junior Clubs
RCJ@Community
Not limited to children from the preschools/centres, the curriculum is opened to children aged 5 to 9 years old in the community, engaging them in a series of monthly enrichment activities while learning humanitarian values together with their family and neighbours within the community.
The first RCJ@Community junior club is now set up at the Red Cross Campsite located at 62 Jalan Khairuddin!
If you are keen to register your child and your child's preschool/centre is yet to be on board of RCJ@Schools, please register here!
Project C.A.R.E Learning Syllabuses
Care for Elderly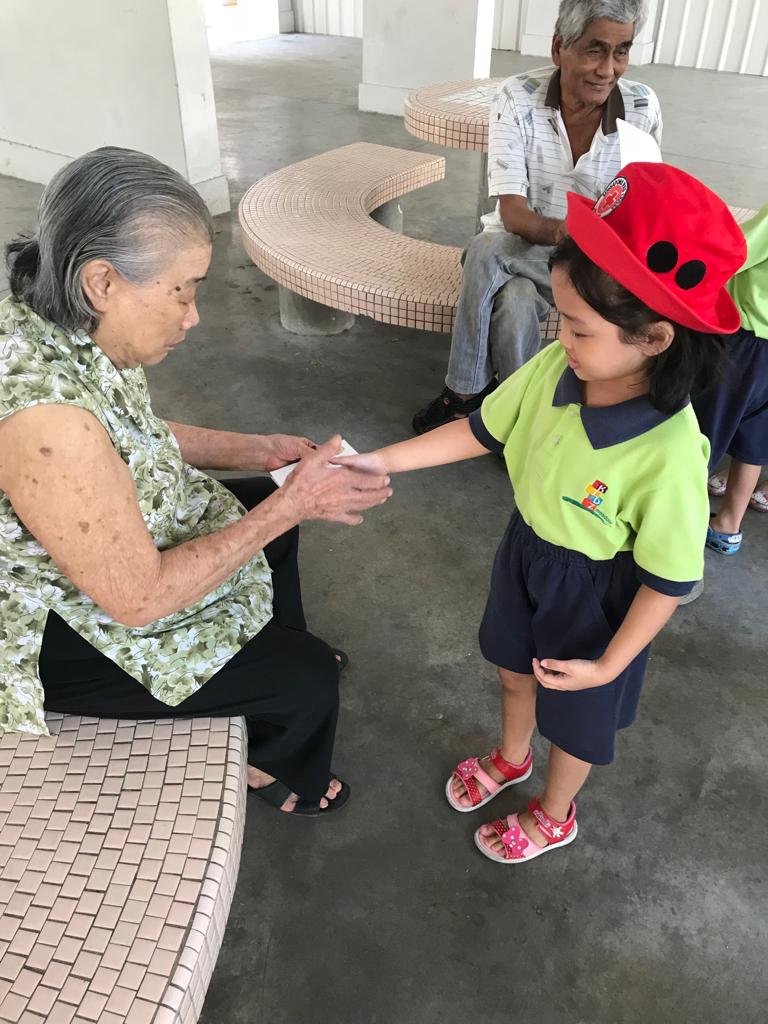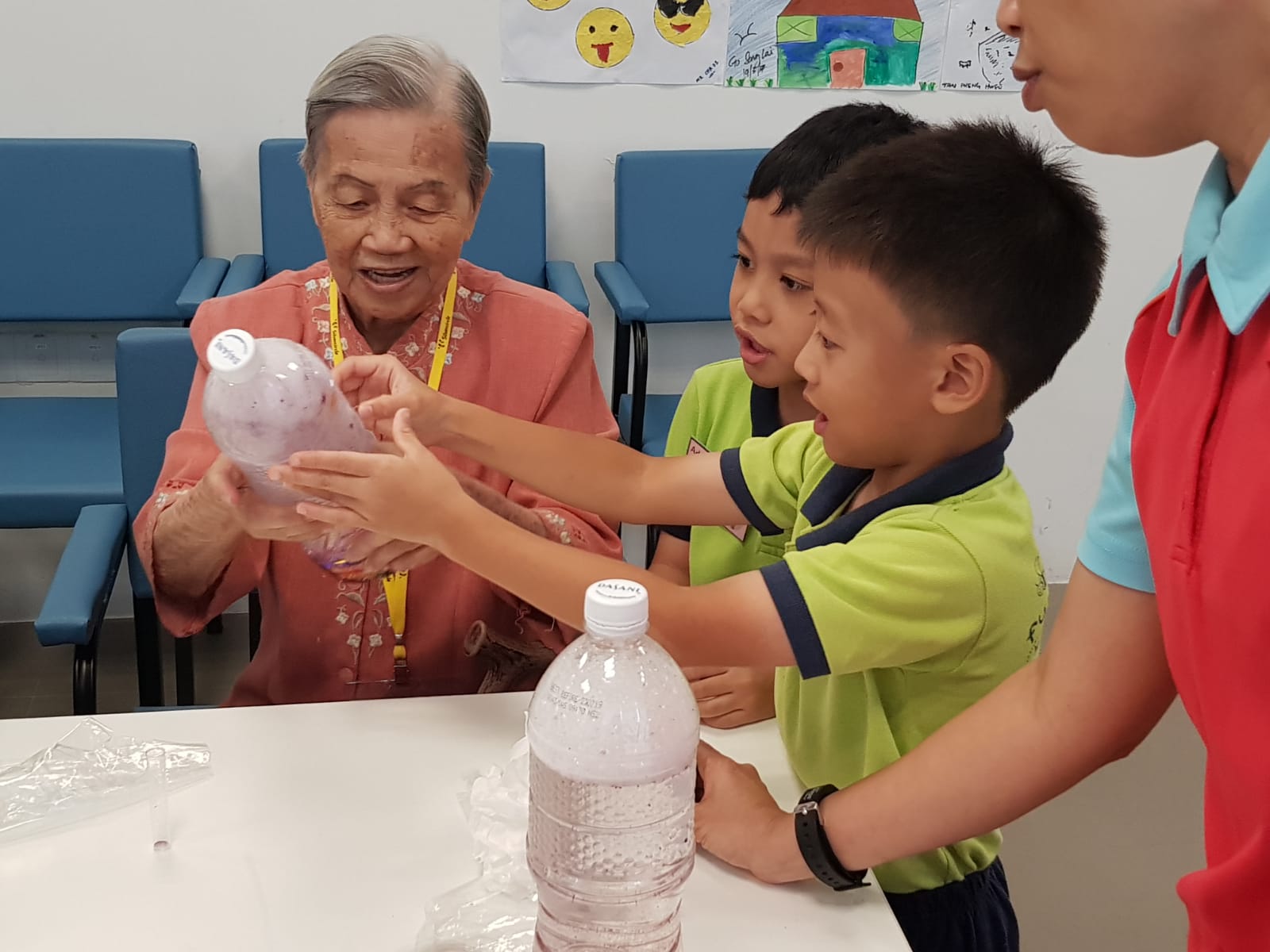 Care for Safety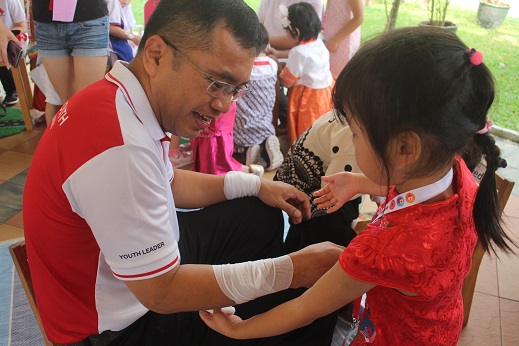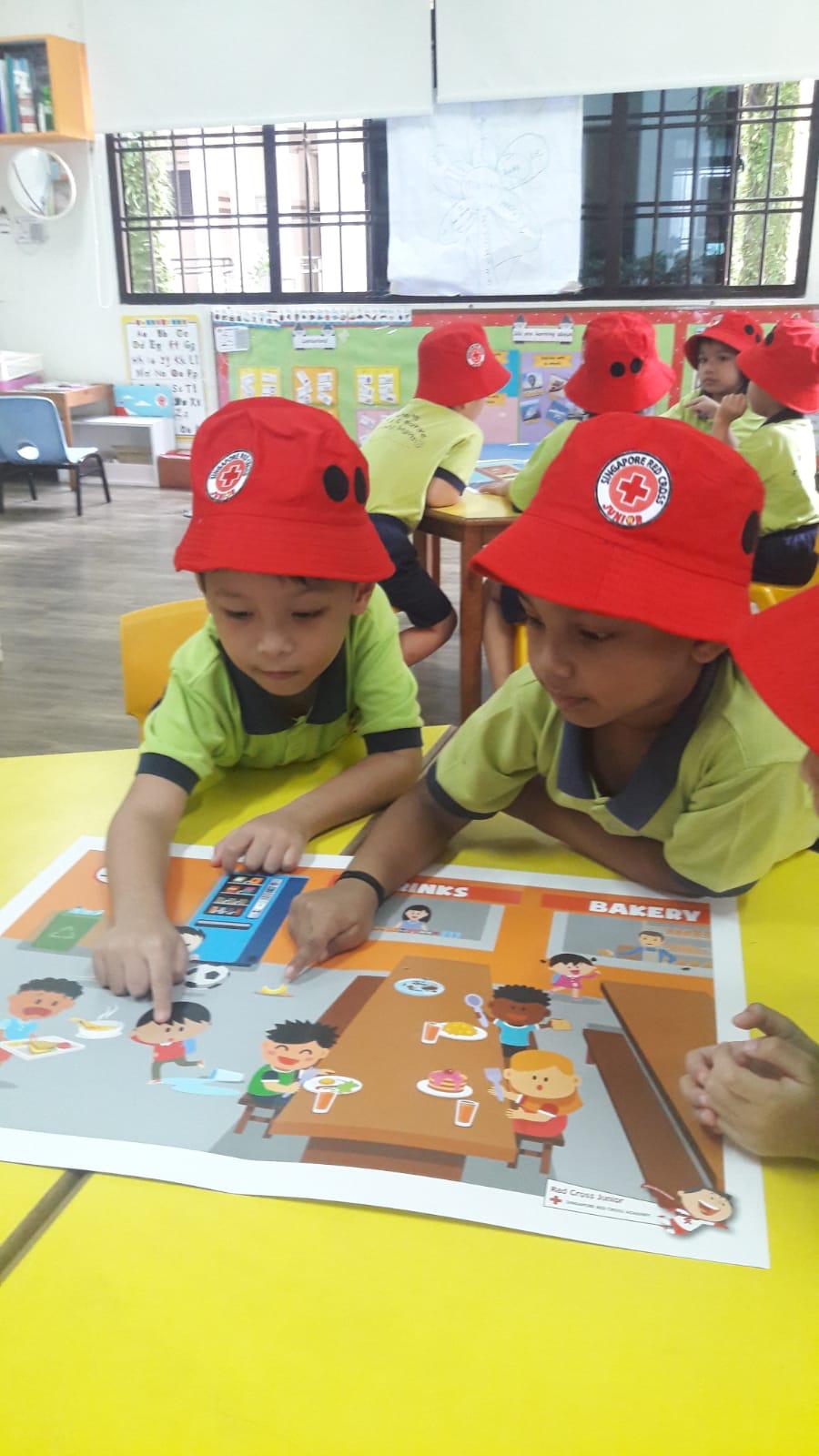 Care for the Disabled