[27 June 2018, 5:30pm]
Our mission visits Sanamxai Secondary School, which has been turned into an evacuation site following the heavy rains and flooding. It is housing close to 1,000 persons, with more expected to arrive. Evacuees are housed in classrooms and tents.
There is one functioning district hospital a kilometre away, but no major injuries have been reported so far. Doctors and medics are on standby on-site, and they expect cases of malaria and diarrhoea in the coming weeks.
Our volunteers spoke to Dr Vieng Xay, head of Attapeu branch at Lao Red Cross, who is coordinating the efforts amongst various national societies.
According to him, food rations are running low. The evacuation site now has one water tank from Lao Red Cross, filtering well water at 600 litres per hour.They are expecting two more filtration systems to arrive, so as to have enough supply for the evacuees in the school, and those in nearby centres.
Lao Red Cross is also working to step up sanitation facilities as more evacuees arrive.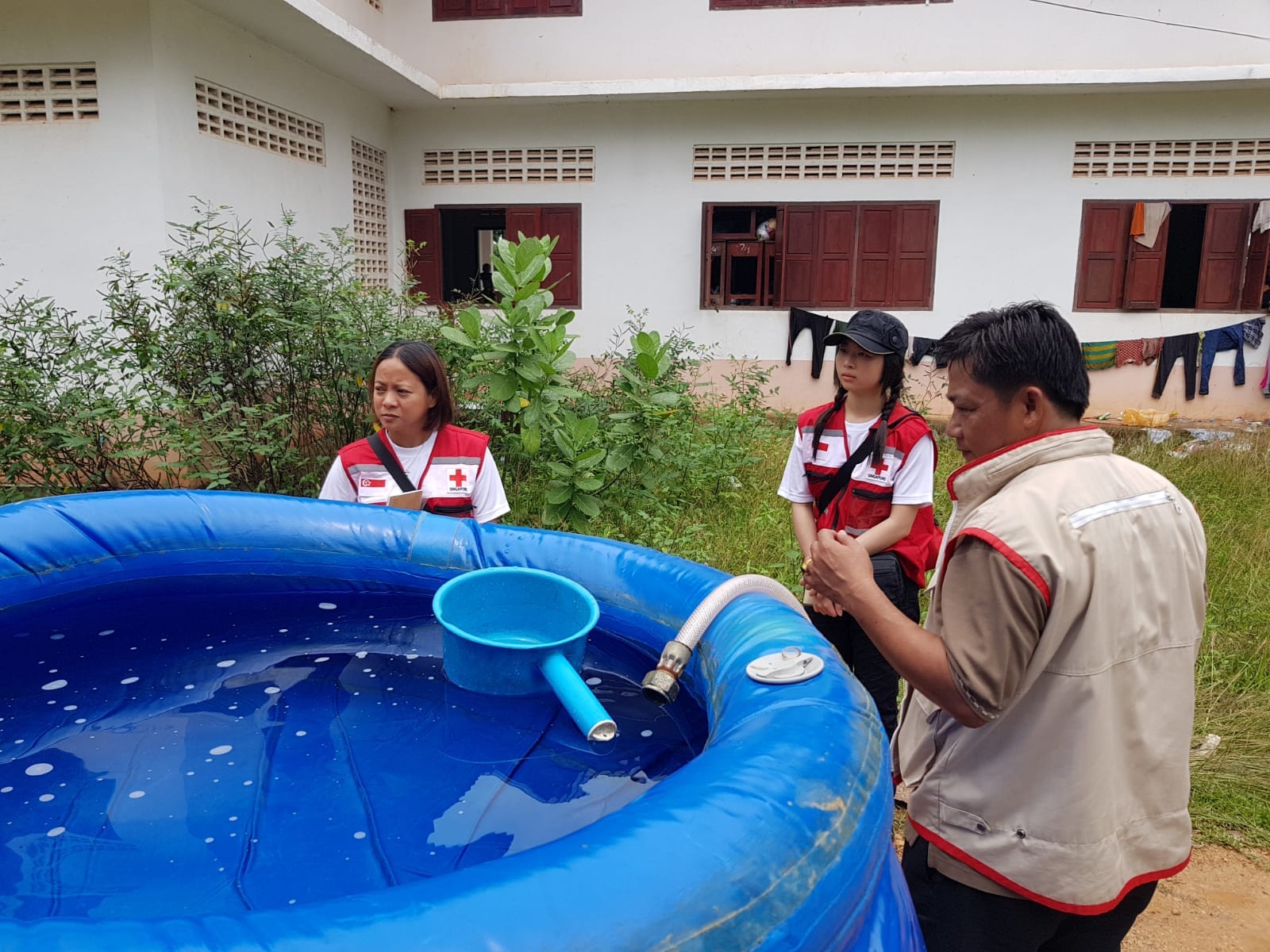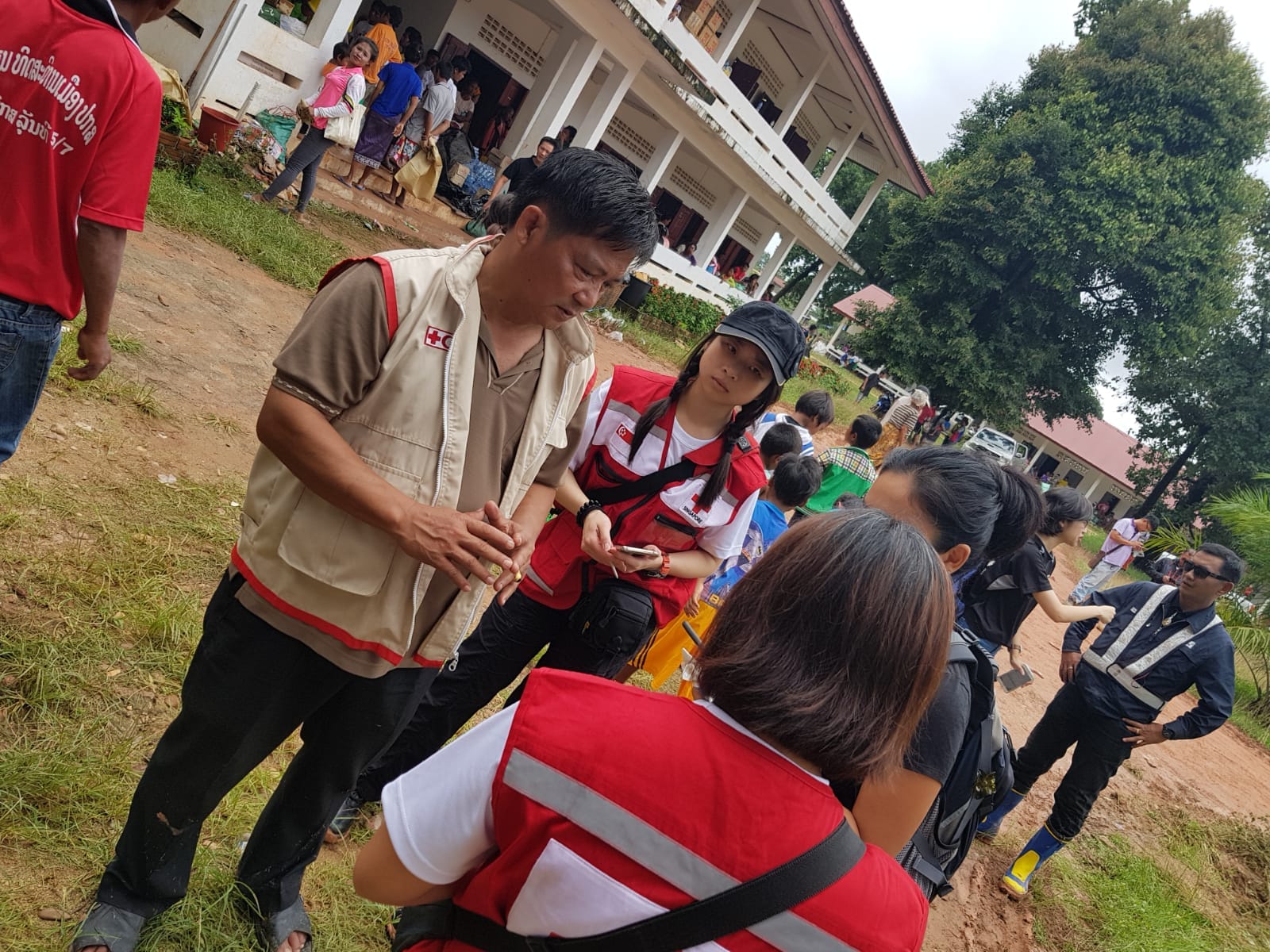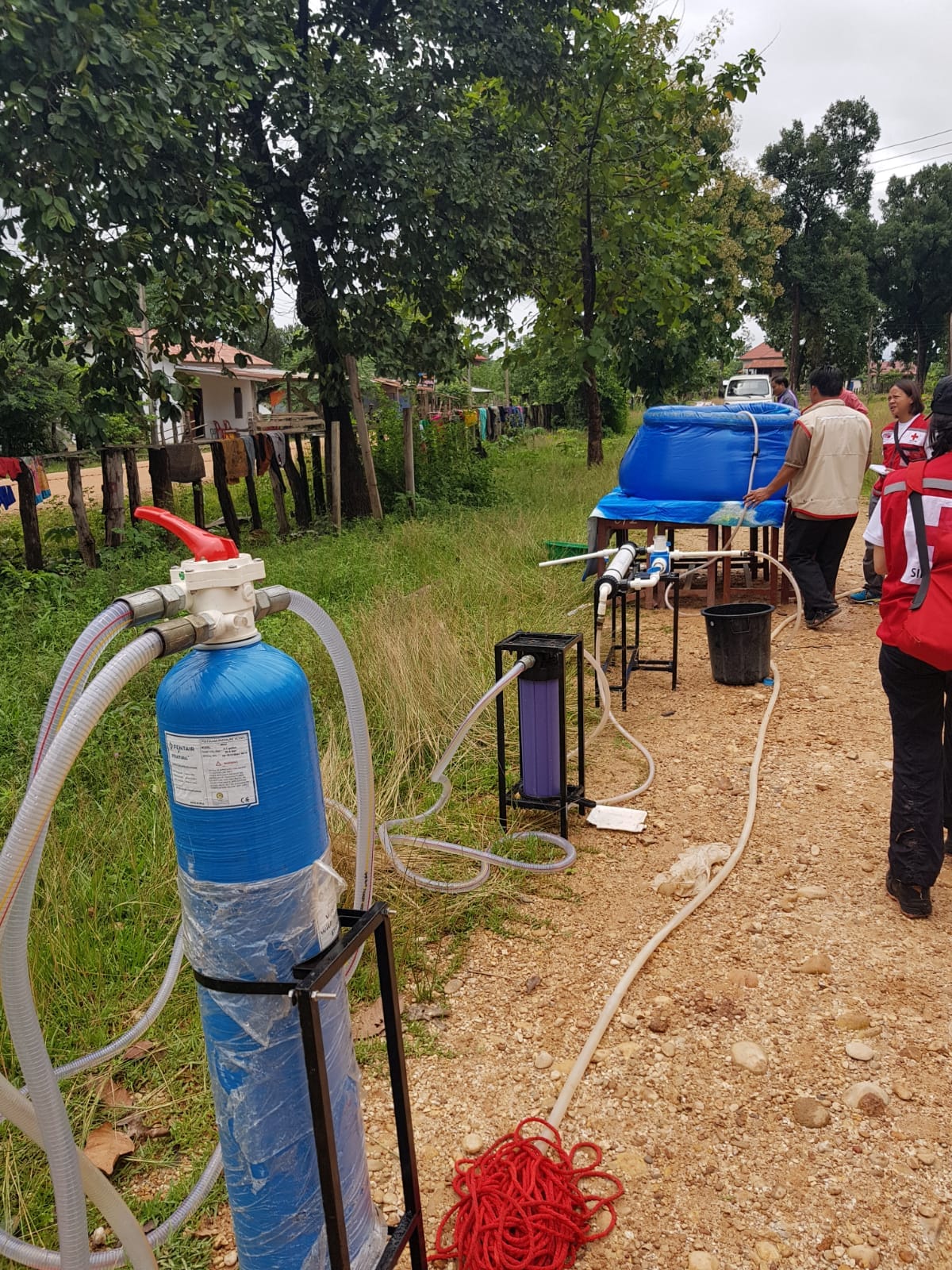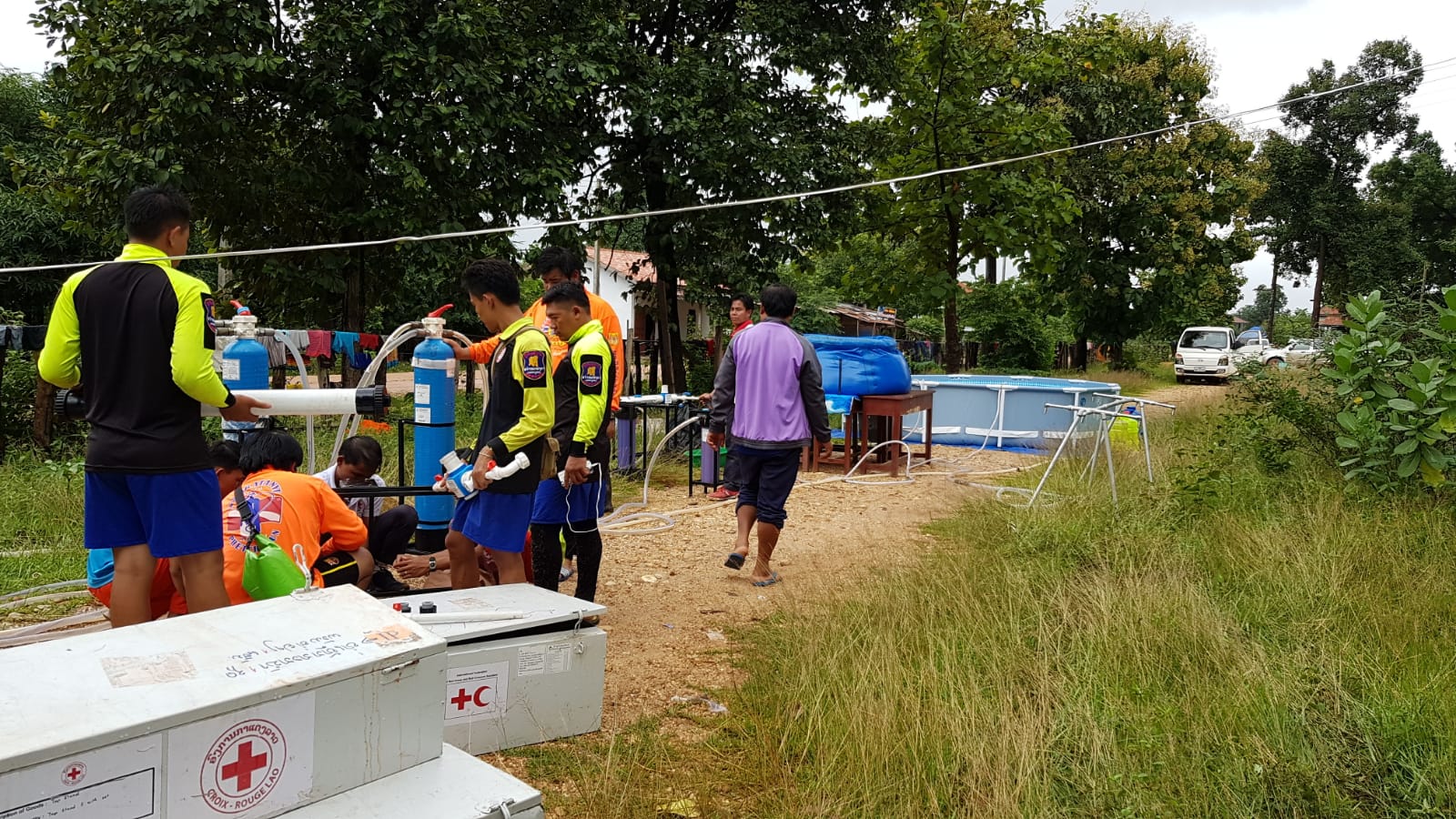 Singapore Red Cross is working closely with Lao Red Cross in Vientiane to pack relief supplies such as essentials, sleeping mats and blankets. These are expected to arrive at Attapeu tomorrow, for the advance team's distribution to evacuation sites earliest possible.