Corporate partners play integral roles in uplifting the lives of the vulnerable and enhancing community resilience through collaborations with the Singapore Red Cross (SRC). After all, their contribution and desire to give back to society can make a significant difference, not only in the length and breadth of SRC's support but also enable SRC to reach out to more people in need.
From SRC's experiences working with corporations in the past, their contributions have made a positive impact on local communities and provided the employees who volunteered with an intrinsic sense of satisfaction and fulfilment.
In light of SRC's ongoing efforts to work together with corporate partners, we have put together 13 ways that corporates and organisations can partner with the SRC.
1. Young Hearts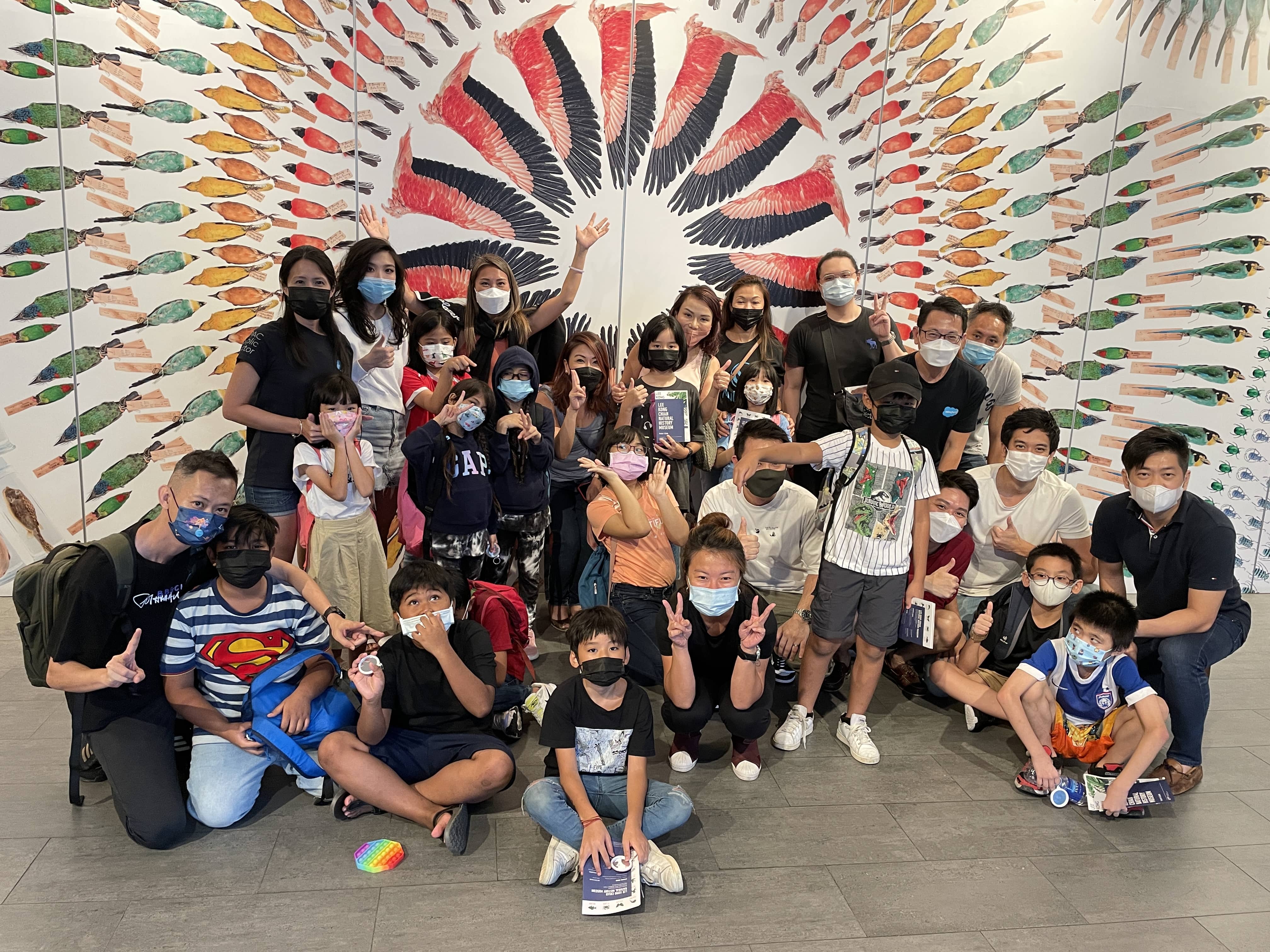 SRC provides tuition, mentorship, storytelling and holiday engagements for less privileged children through its Young Hearts programme. Aimed at providing the children with the opportunities of advancing in life, the Young Hearts programme enhances their literacy, provides academic enrichment, and hones their interpersonal skills while instilling moral values to shape the children into responsible and socially conscious citizens in the future.
Corporate partners can provide sponsorship of meals that coincide with their tuition sessions and care packs consisting of eggs, bread, milk and fruits that they can bring back to their families. Besides these, corporate partners can bring the children out on excursions to broaden exposure while garnering experience. Corporate partners keen on shaping the children's future can provide storytelling and mentorship to the children. Beyond helping the children, corporate partners can sponsor mental wellness classes or yoga sessions for parents or caregivers.
2. Red Cross Home for the Disabled & Day Activity Centre for the Disabled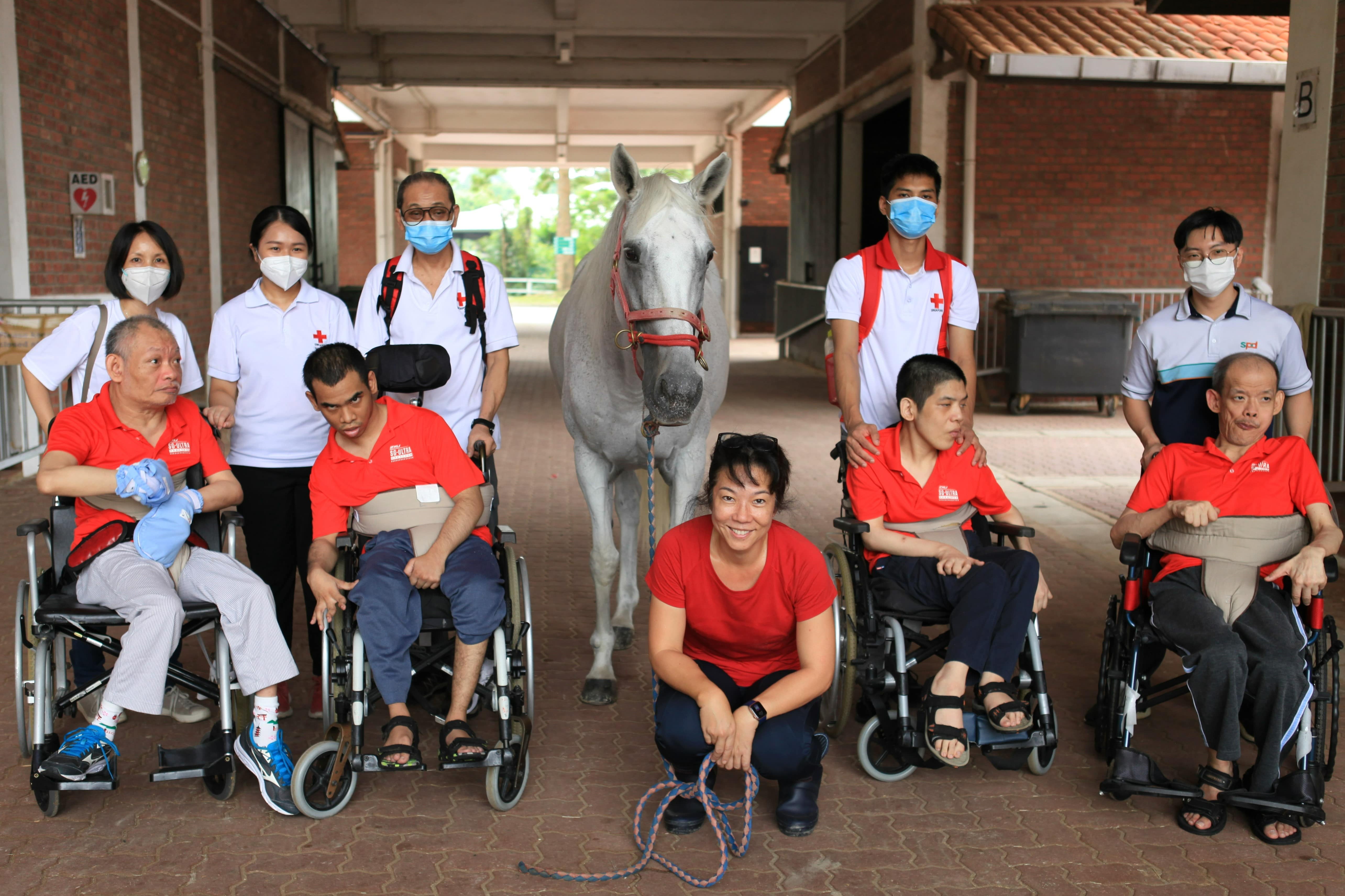 The Red Cross Home for the Disabled (RCHD) and the Day Activity Centre for the Disabled (DAC) provide residential and day care for persons with severe and multiple disabilities. Besides tending to their daily needs, the nursing aides, therapists, caregivers and employees engage the residents and clients in activities that enhance their physical, social, and emotional well-being.
To brighten the days of the residents and clients, corporate partners can consider adopting a resident. This will go a long way to support the resident's nursing care, therapy and transport needs as well as the purchase of assistive devices, including wheelchairs. Alternatively, corporate partners can sponsor diapers and milk powder, which constitute a significant proportion of the costs of RCHD.
Corporate partners can bring joy to the residents by bringing them out on excursions, and organising performances for residents and clients for a festivity. Alternatively, they can also help by feeding the residents and clients, or painting their wards.
In addition, corporate partners can sponsor care packs for caregivers or engage caregivers in Zumba or facial sessions. These ensure that the caregivers are rewarded for their labour of love, in looking after persons with disabilities.
3. TransportAid
TransportAid enables the elderly and persons with disabilities to get to and from their life-sustaining medical appointments at healthcare facilities.
Corporate partners can sponsor the operational costs for the running of the TransportAid fleet.
4. ElderAid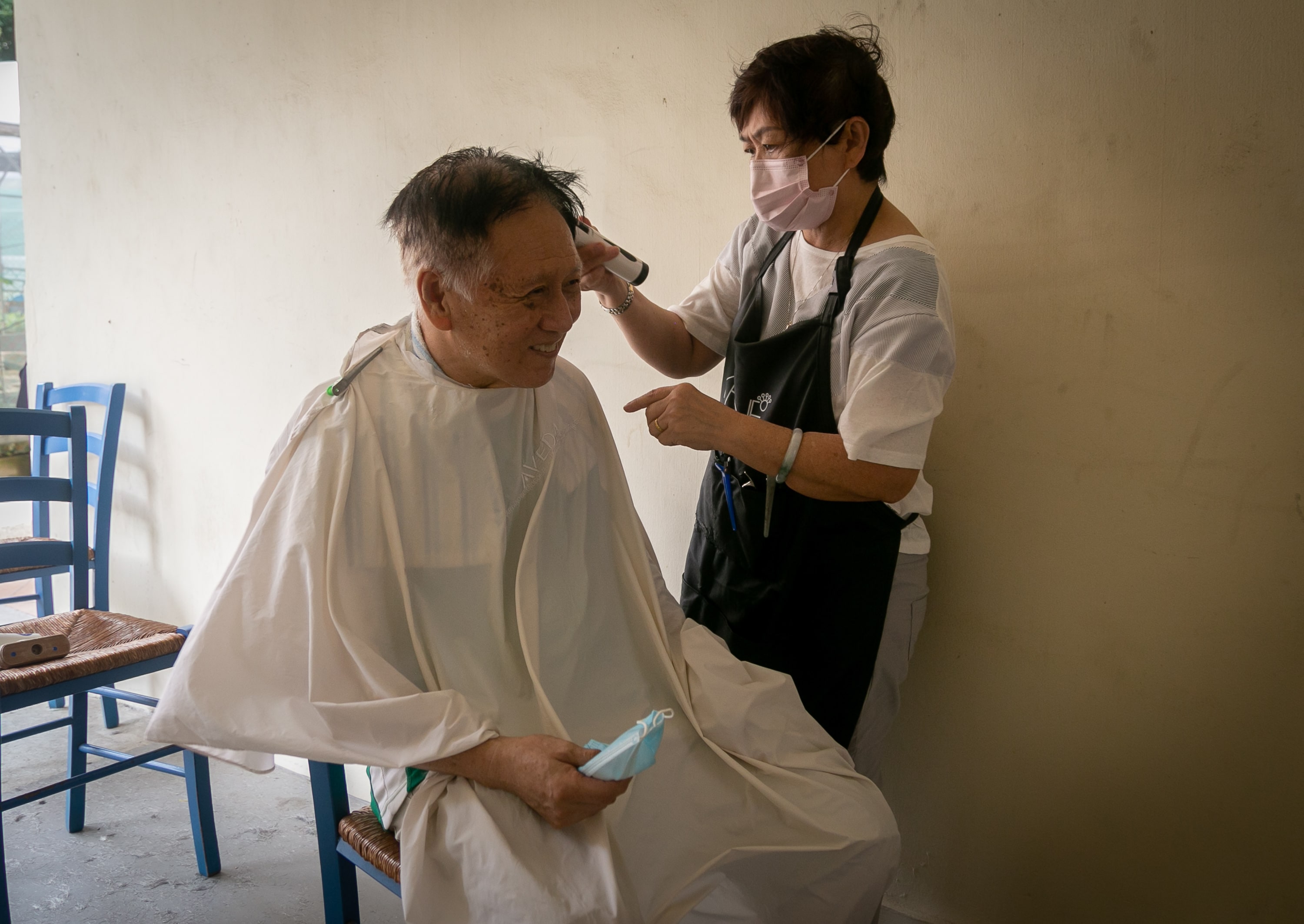 ElderAid volunteers provide the precious gift of friendship and company to seniors living alone, to keep their loneliness at bay while achieving community ageing-in-place. As these volunteers are trained in befriending, and first aid, they enhance the vulnerability of seniors.
Corporate partners can bring joy to seniors by befriending them or bringing them out and sponsoring excursions. Companies with technological expertise can teach seniors to leverage technology to learn and interact with others, while hair salons can provide haircuts for seniors. Alternatively, corporate partners can sponsor useful care packs for seniors or provide transport to carry out the distribution of the care packages for seniors.
5. Family LifeAid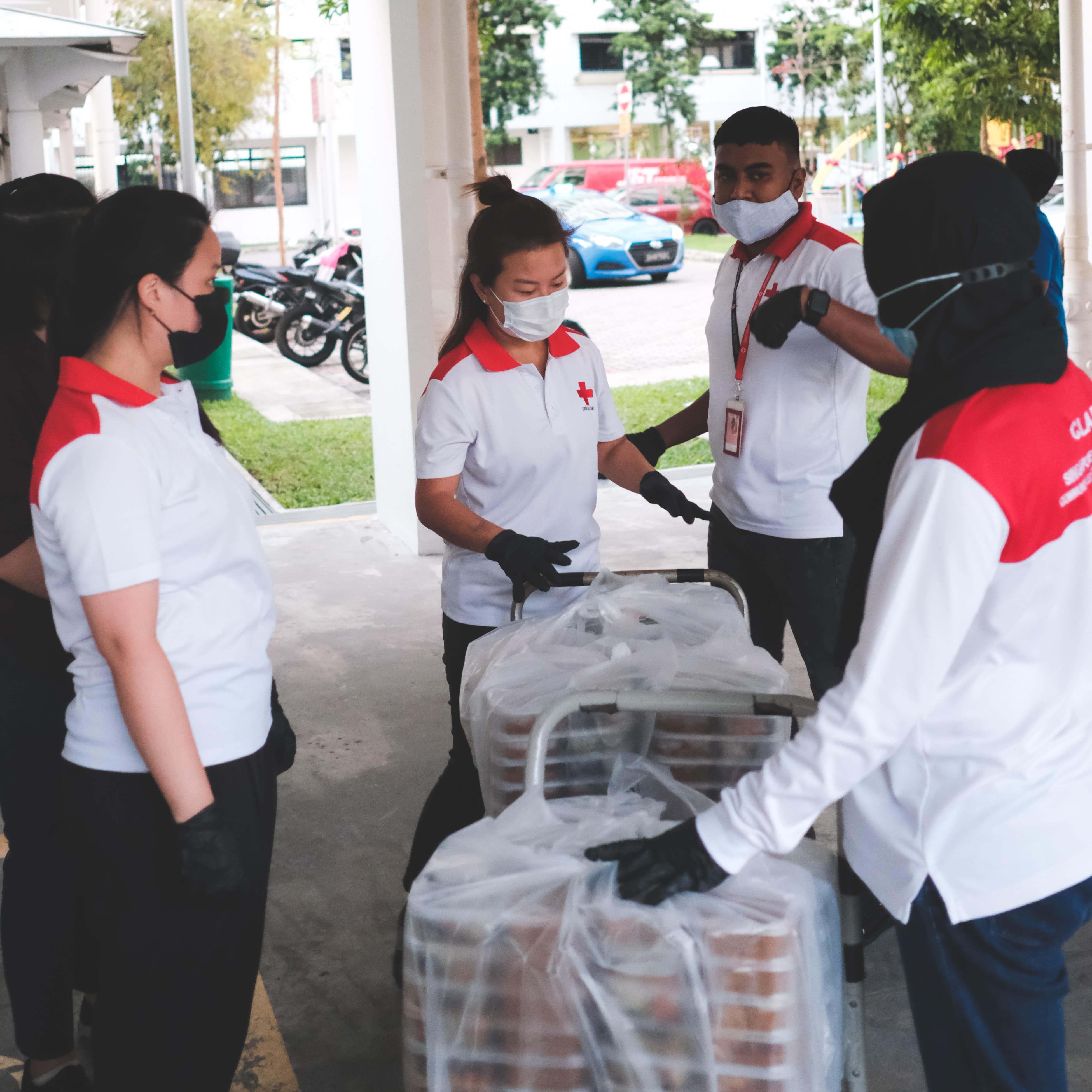 Families in straitened circumstances struggle to make ends meet and put food on the table for their families. SRC cares for skipped-generation families where grandparents take care of grandchildren, single-parent families, families with persons with disabilities, and families struggling economically through its Family LifeAid programme. Such families often find themselves unable to afford even necessities. This is especially true when the sole breadwinner of the family loses his or her job.
Corporate partners can provide funding to support meal vouchers given to families in need monthly or funding to purchase milk and diapers for families with young children, to tide them through the challenging times.
6. Home Monitoring & Eldercare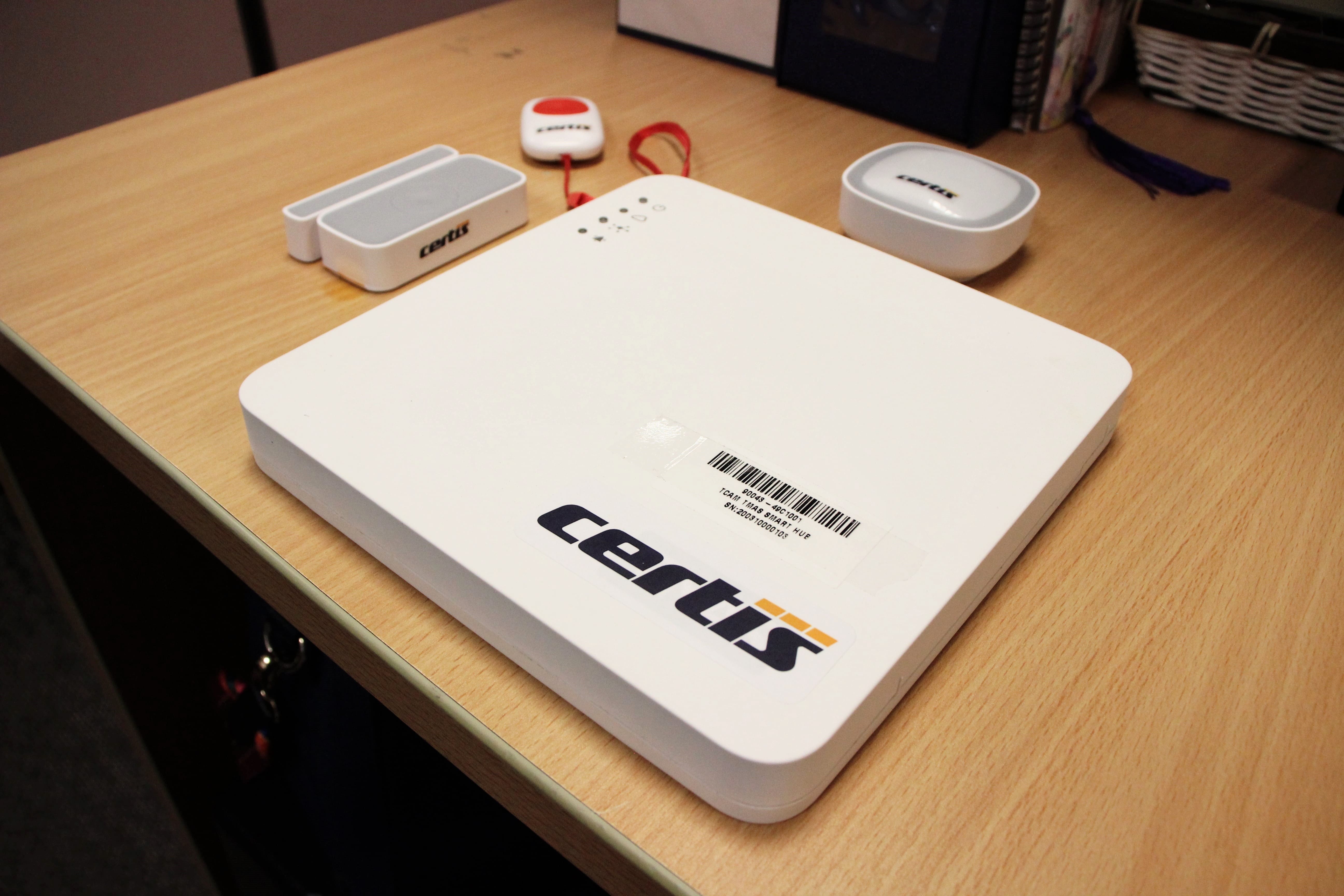 HoMe Monitoring and Eldercare (HoME+) is a monitoring system that alerts the call centre if unusual patterns are detected or if the panic button is activated in the homes of seniors or persons with disabilities. Depending on the situation, community responders will be dispatched to provide assistance. Besides ensuring the physical well-being of our seniors and persons with disabilities, we care for them and are there for them when they need us most, especially in times of emergencies.
Corporate partners can adopt and sponsor a beneficiary. The contributions of corporate partners can enable SRC to reach out to more elderly and persons with disabilities and install the HoME+ system in their homes.
7. Centre for Occupational Learning and Employment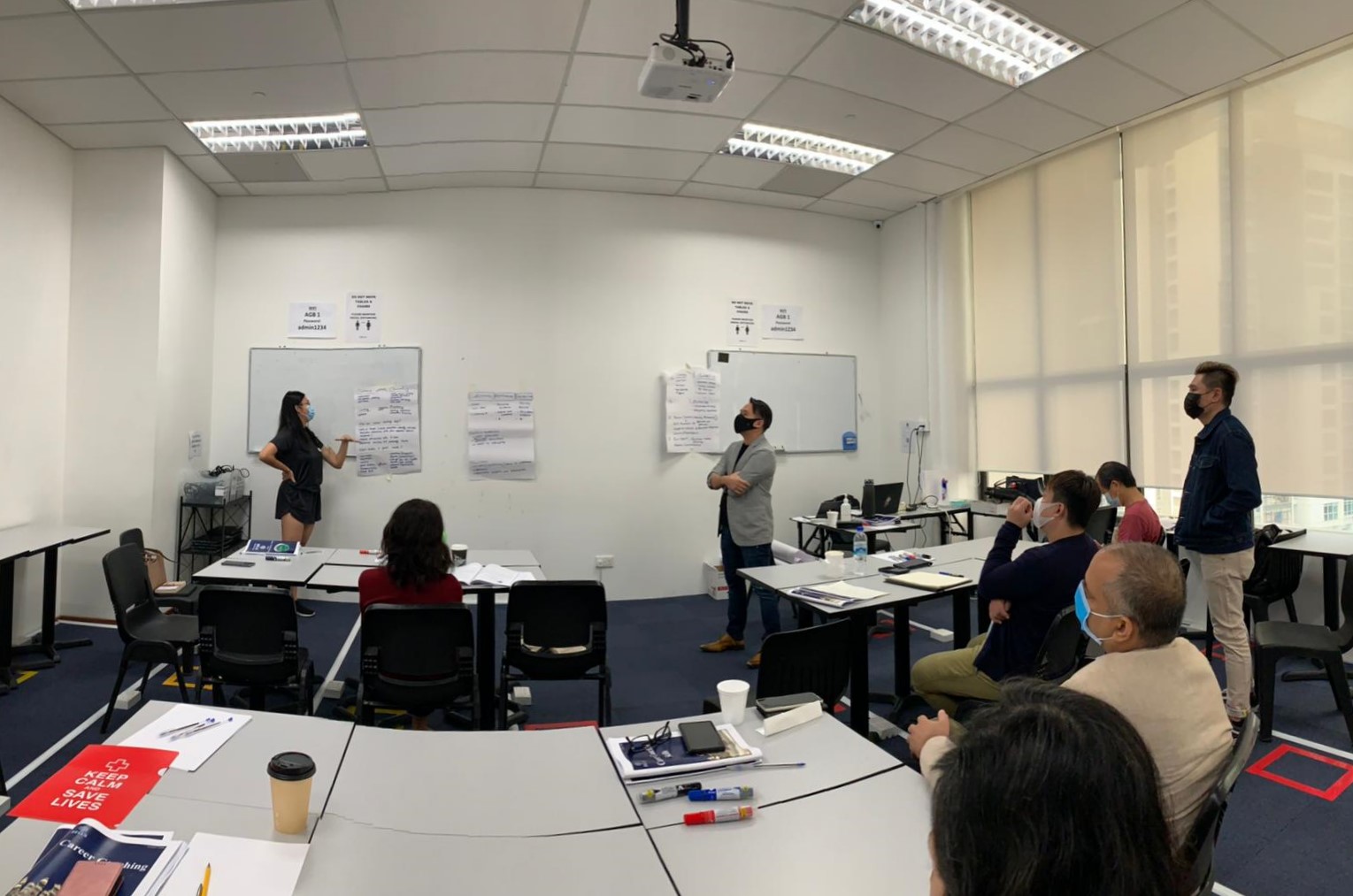 SRC's Centre for Occupational Learning and Employment (COLE) offers Singaporeans whose livelihoods were affected by the pandemic, basic employability training, soft skills training, career coaching and job recommendations.
Corporate partners can offer career opportunities for people in our COLE programme. This provides them with the opportunity to earn an income, learn new skills, and gain new experiences while contributing to society.
8. Organise a Fundraiser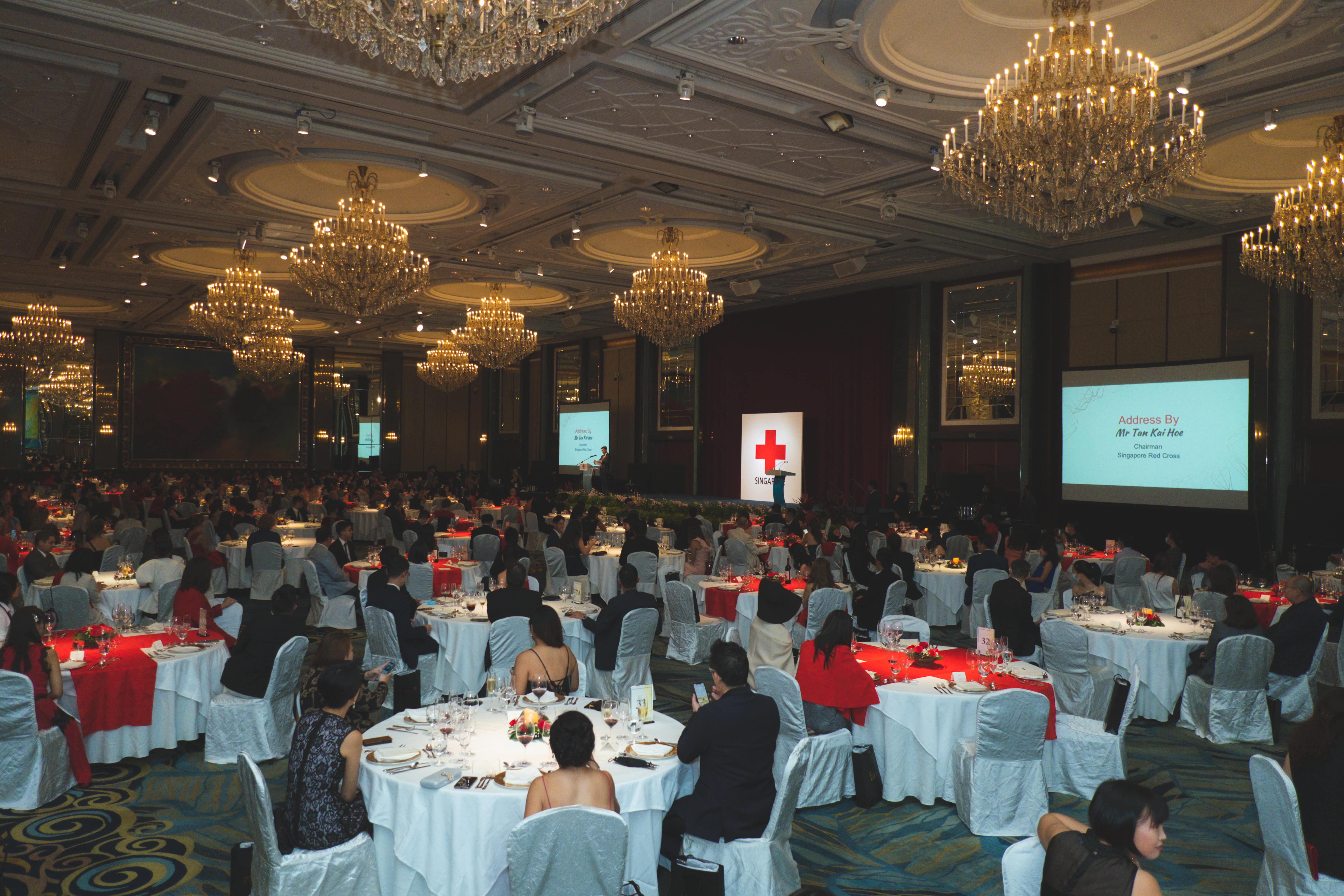 Corporates can organise their own fundraisers or collaborate with the SRC to do so. Such proceeds from these fundraisers can then be channelled towards SRC's local humanitarian services. Fundraising activities can include walks, sales of products and services, or even live performances.
9. Employee Matching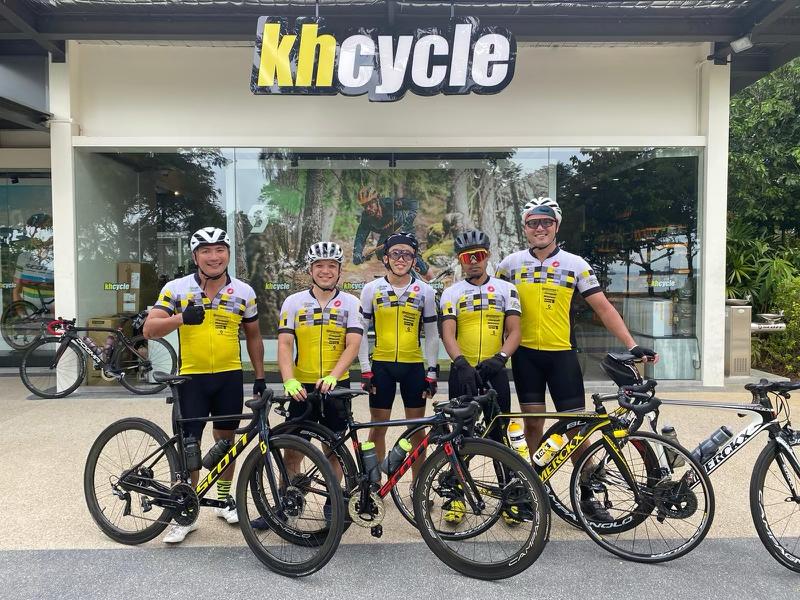 Another way corporations can rally support for SRC is through its employees. Corporates can encourage individual employees to spearhead small fundraisers. The organisation can match their contributions.
10. Donation-in-kind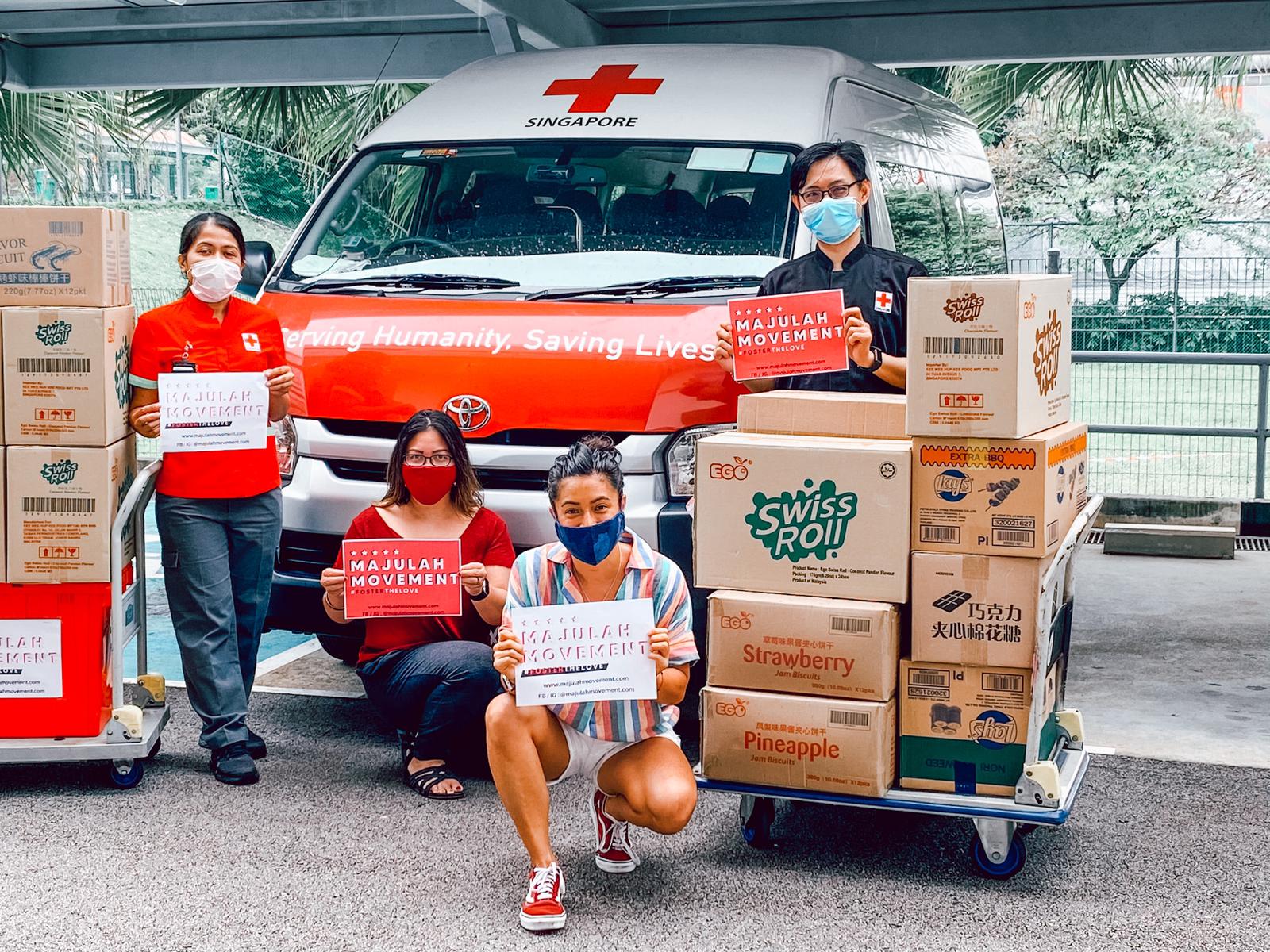 Besides monetary contributions, corporations can also make in-kind donations. Corporate partners can donate items such as food supplies and essentials, and equipment, all of which could help improve the operations and uplift the lives of the beneficiaries SRC serves.
11. Blood Donation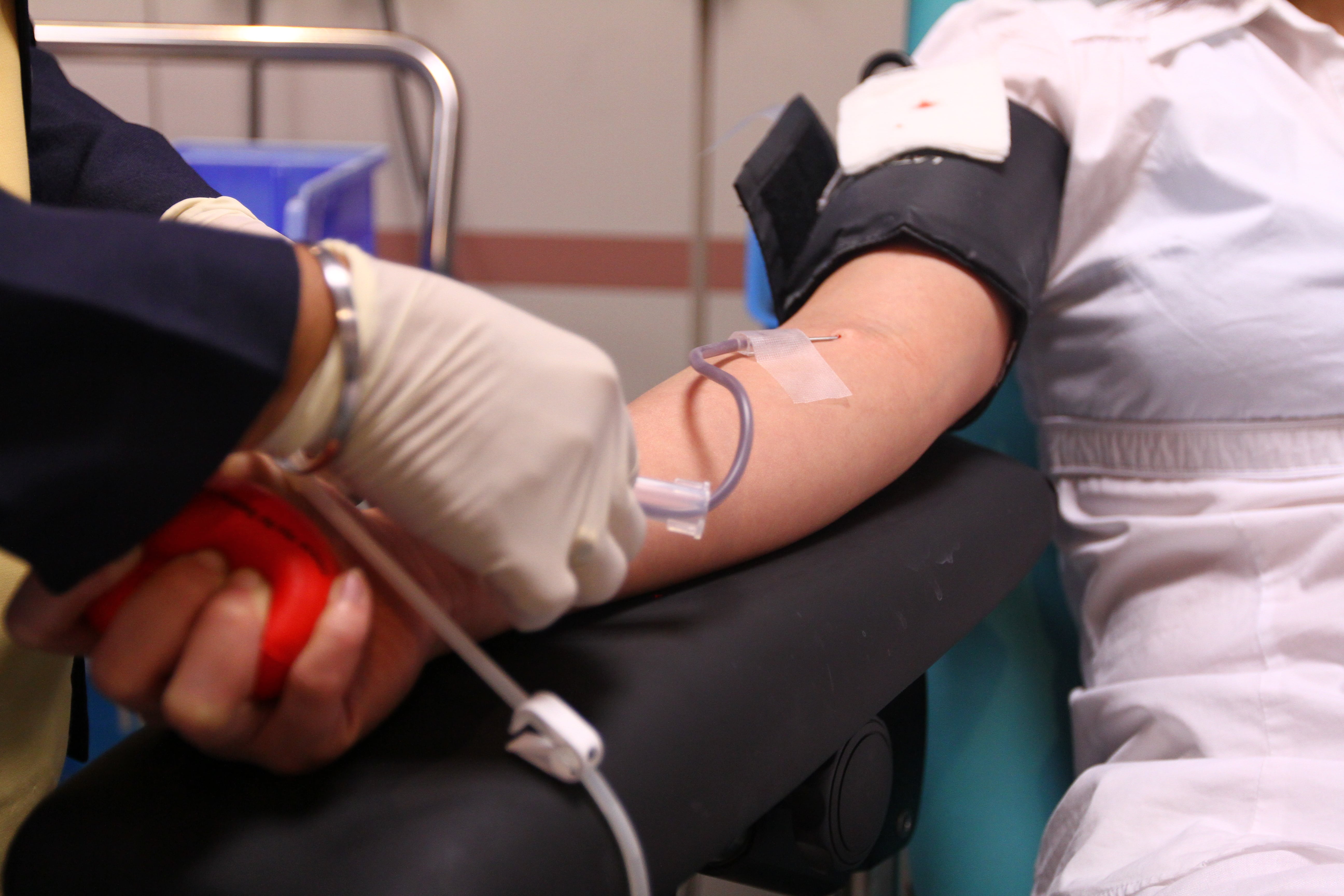 Blood is indispensable to saving lives, facilitating vital surgeries, and sustaining the lives of patients. Corporations can rally employees to participate in blood donation drives as that will shore up our nation's blood supplies.
12. First Aid Training and Psychosocial Support Training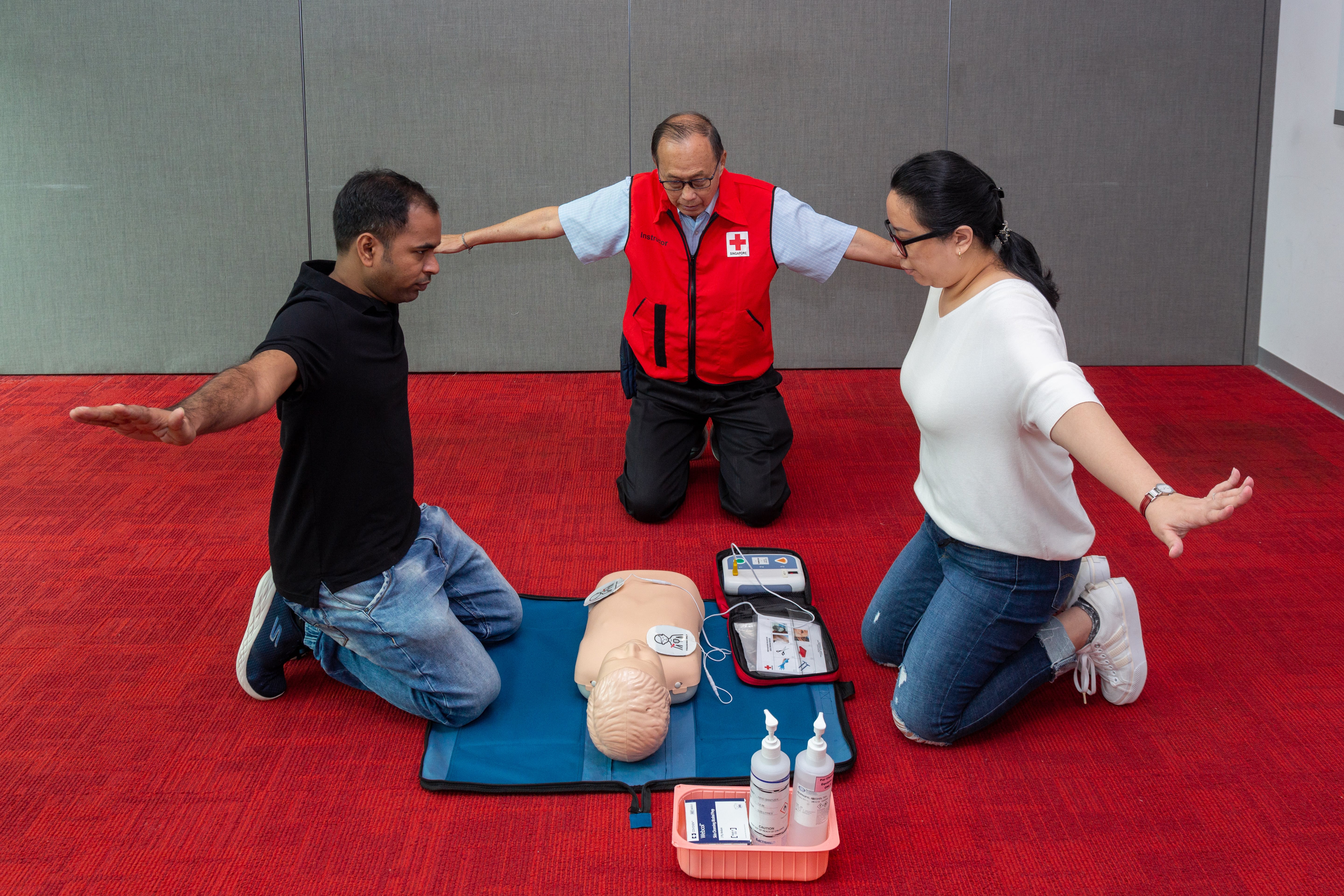 Being equipped with the skills and knowledge to administer first aid in an emergency is crucial as it can enhance a person's chance of survival or recovery. Emergencies can occur almost anywhere when we least expect them. Companies can register employees for first aid classes at the Singapore Red Cross Academy (SRCA), as SRCA is well-positioned to provide employees of corporations with this critical knowledge and skills.
13. Community First Aid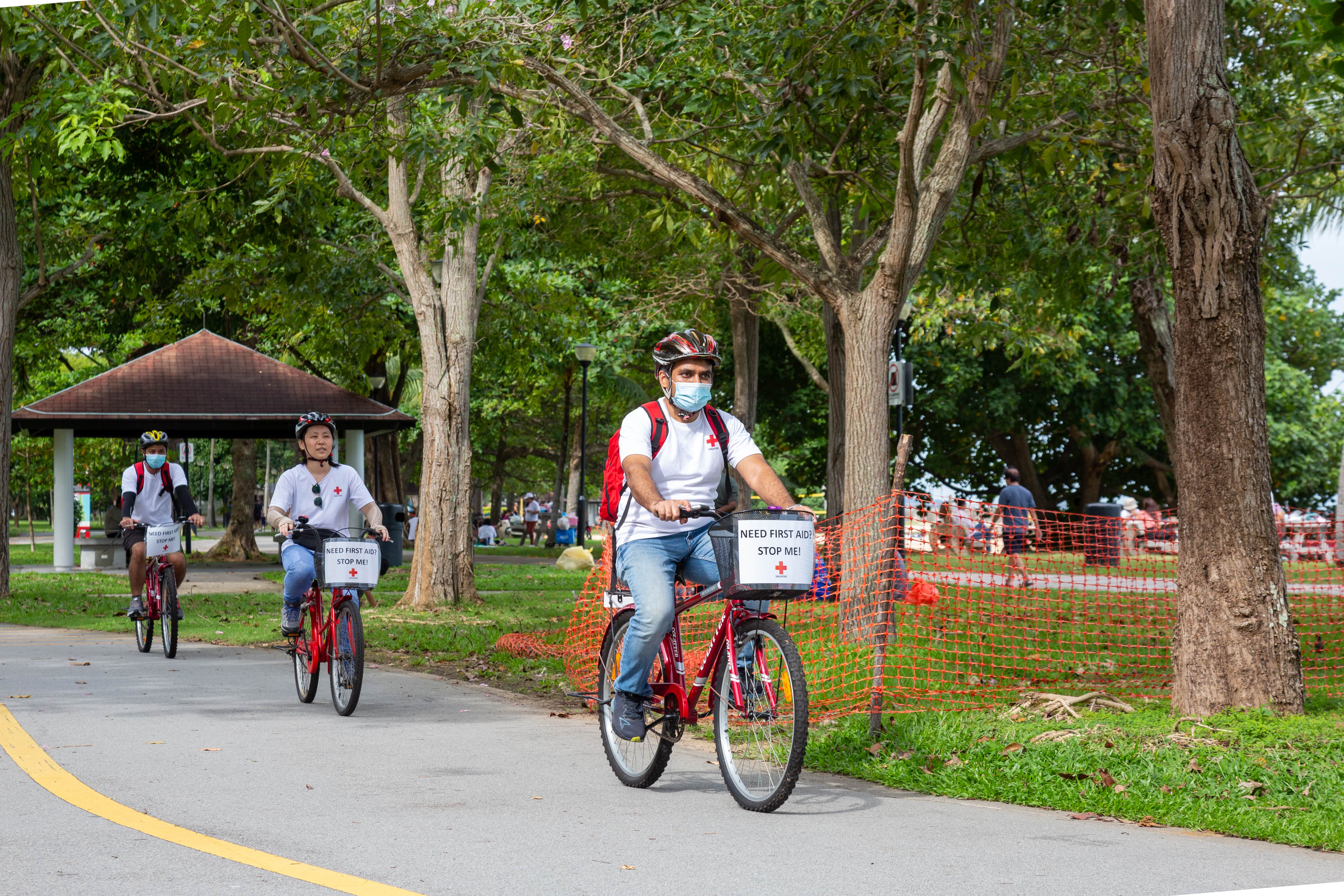 Corporate organisations that have sent employees for first aid training and certification can rally their employees to volunteer with SRC's First Aider on Wheels programme or volunteer as a first aider providing first aid coverage at national and community events.
14. Community Health on Wheels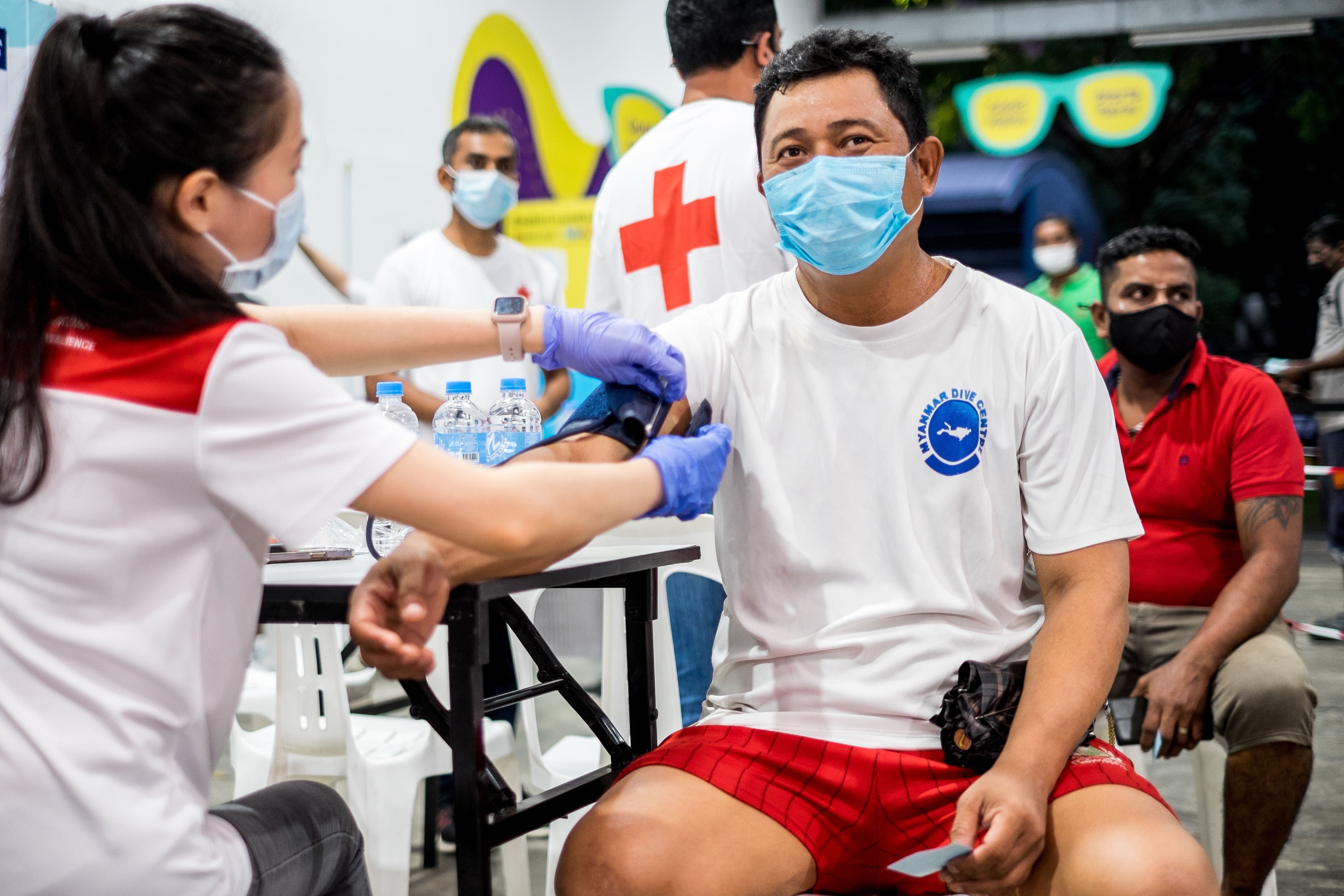 Singapore Red Cross engages the youth, elderly, foreign domestic workers and migrant worker community in health checks, psychosocial support and social activities such as art therapy and music jamming to ensure their mental well-being.
Corporate organisations can provide monetary donation or sponsorship of mental wellness classes or yoga sessions for the youth, elderly, foreign domestic workers and the migrant worker community.
To sum up, there are many ways corporate partners can collaborate with the SRC. It depends on the Corporate Social Responsibility objectives and the resources and expertise available. Together, we can uplift the lives of the vulnerable and enhance resilience in our community!
By Julian Abraham Chua, Volunteer
| | |
| --- | --- |
| | Be a Red Cross Champion, donate and support our local humanitarian efforts. |