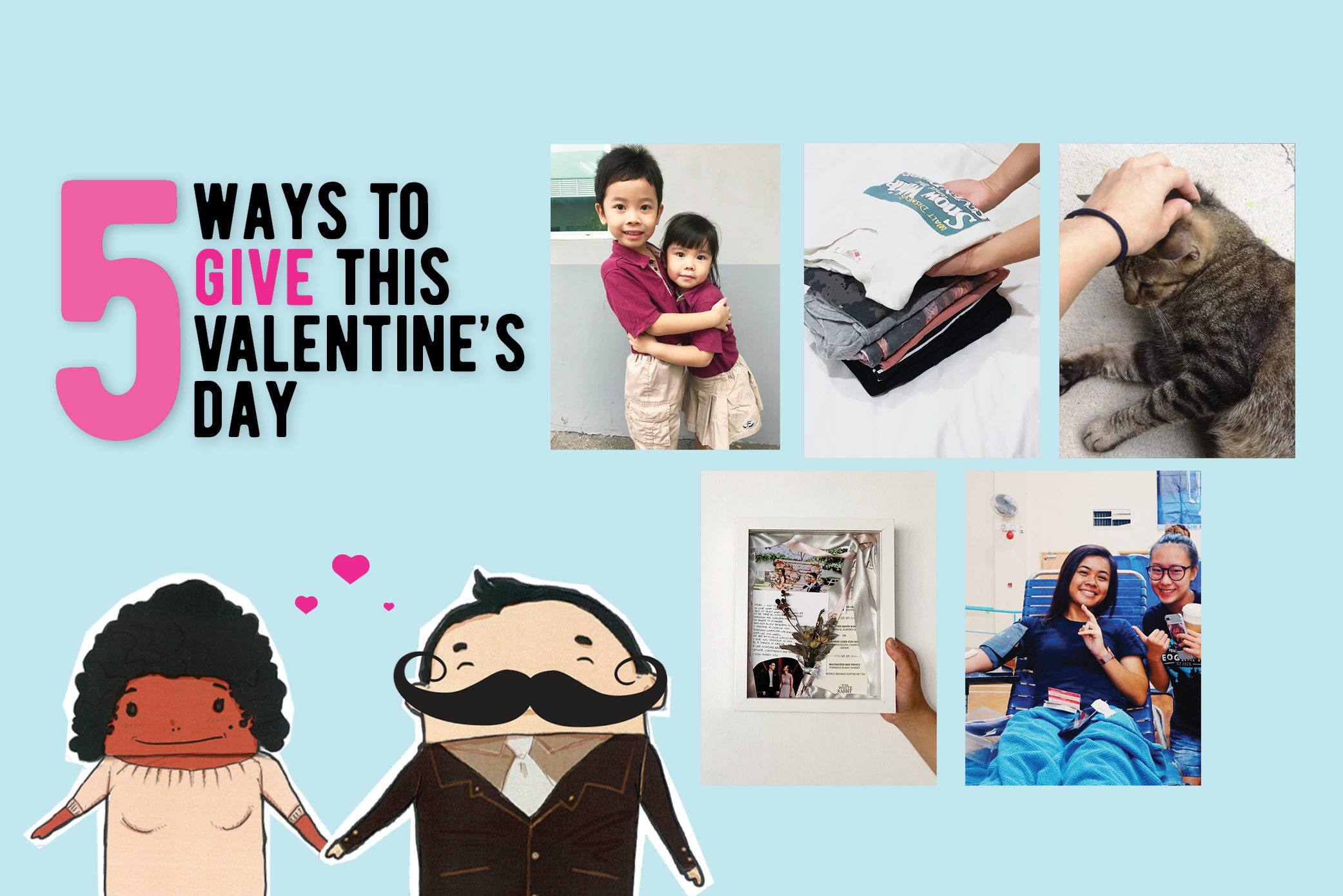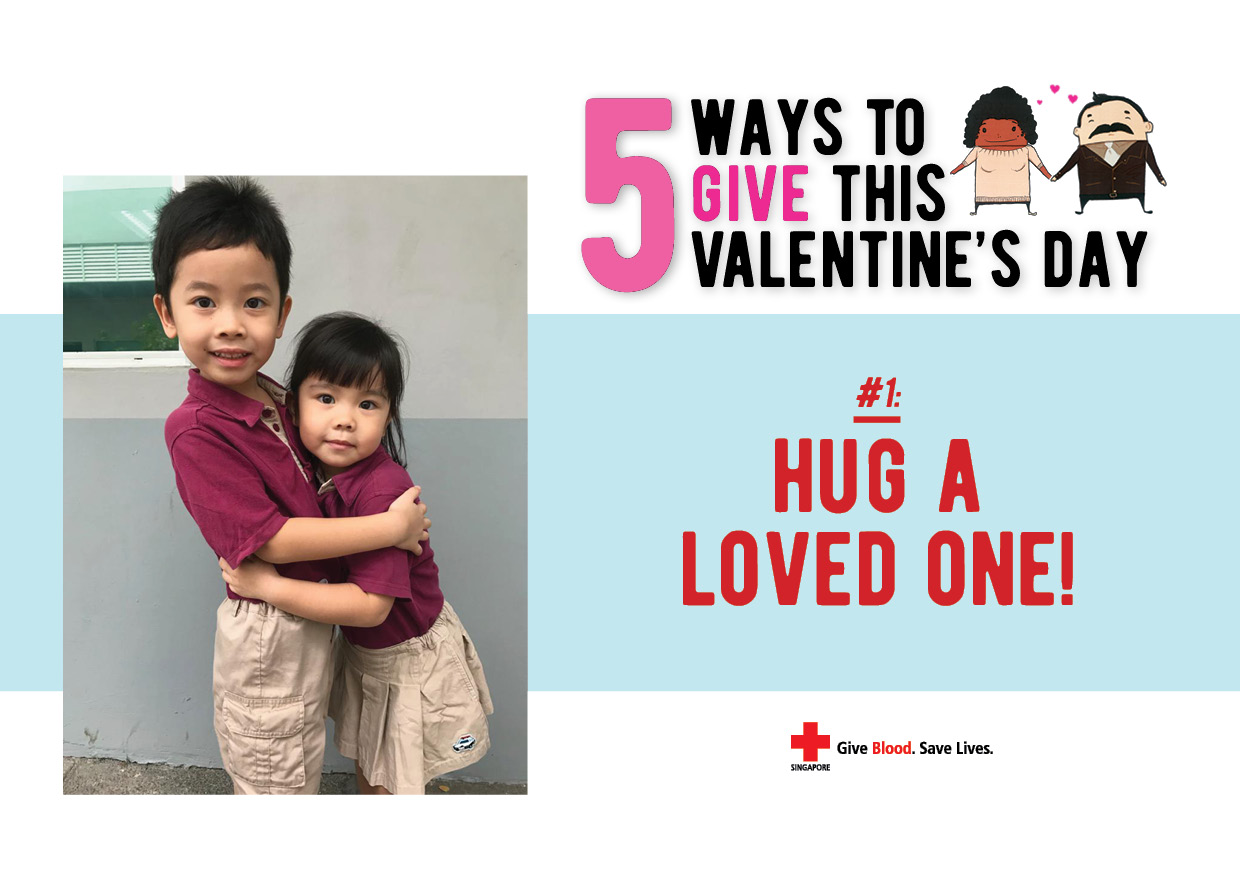 1. Hug a Loved One
Why give only flowers or chocolates to your loved ones, when you can couple it with a hug too? Hugs are awesome as they naturally boost your happiness levels! Not only does giving hugs release oxytocin (that warm fuzzy feeling), a good hug also conveys love and care for your loved ones. So don't be stingy and give hugs freely to everyone you care about!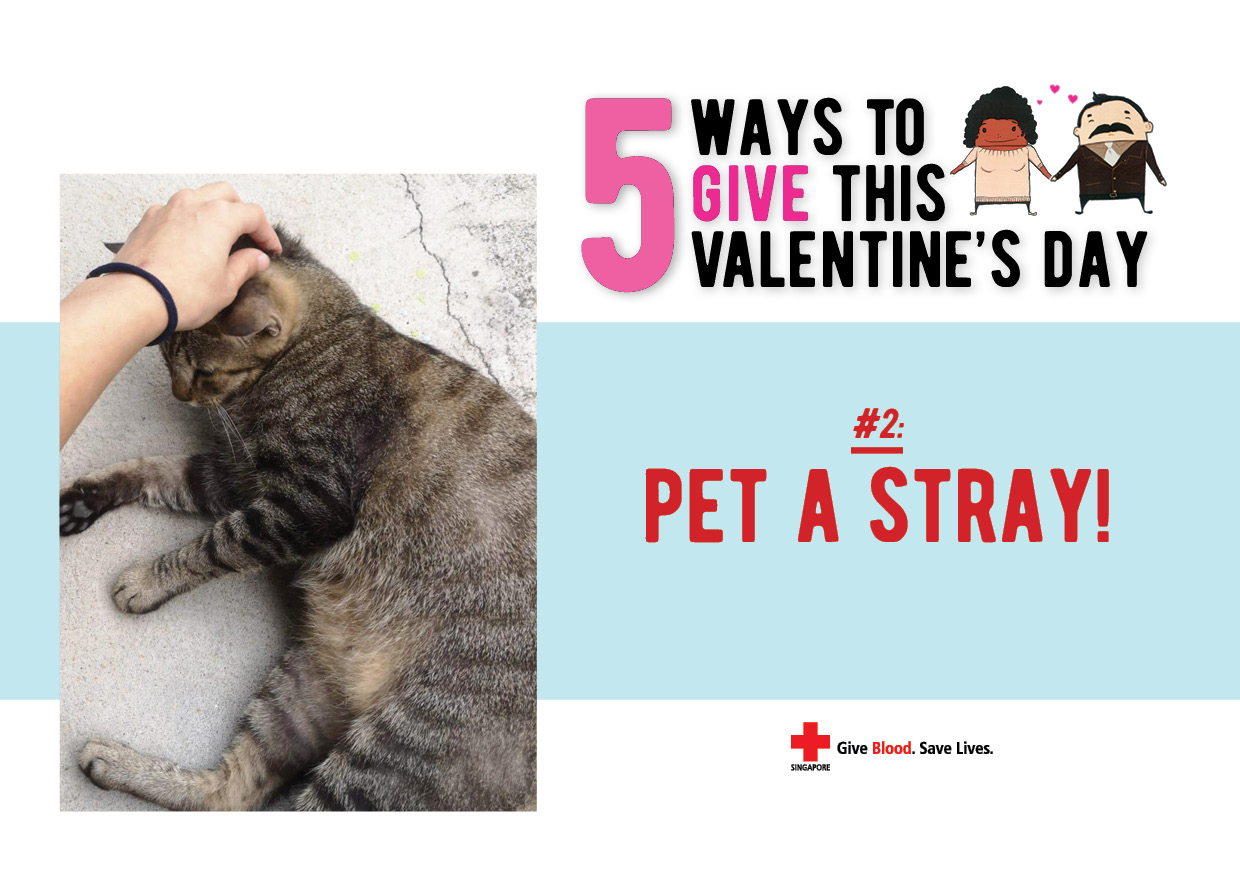 2. Pet a Stray
Who says Valentine's Day only applies to people? You can show animals some love too! Most of us would have seen a stray animal from time to time but how many of us actually pay notice to them? Today is the day to declare your love for animals! Pet a stray to show them that they're loved too. ☺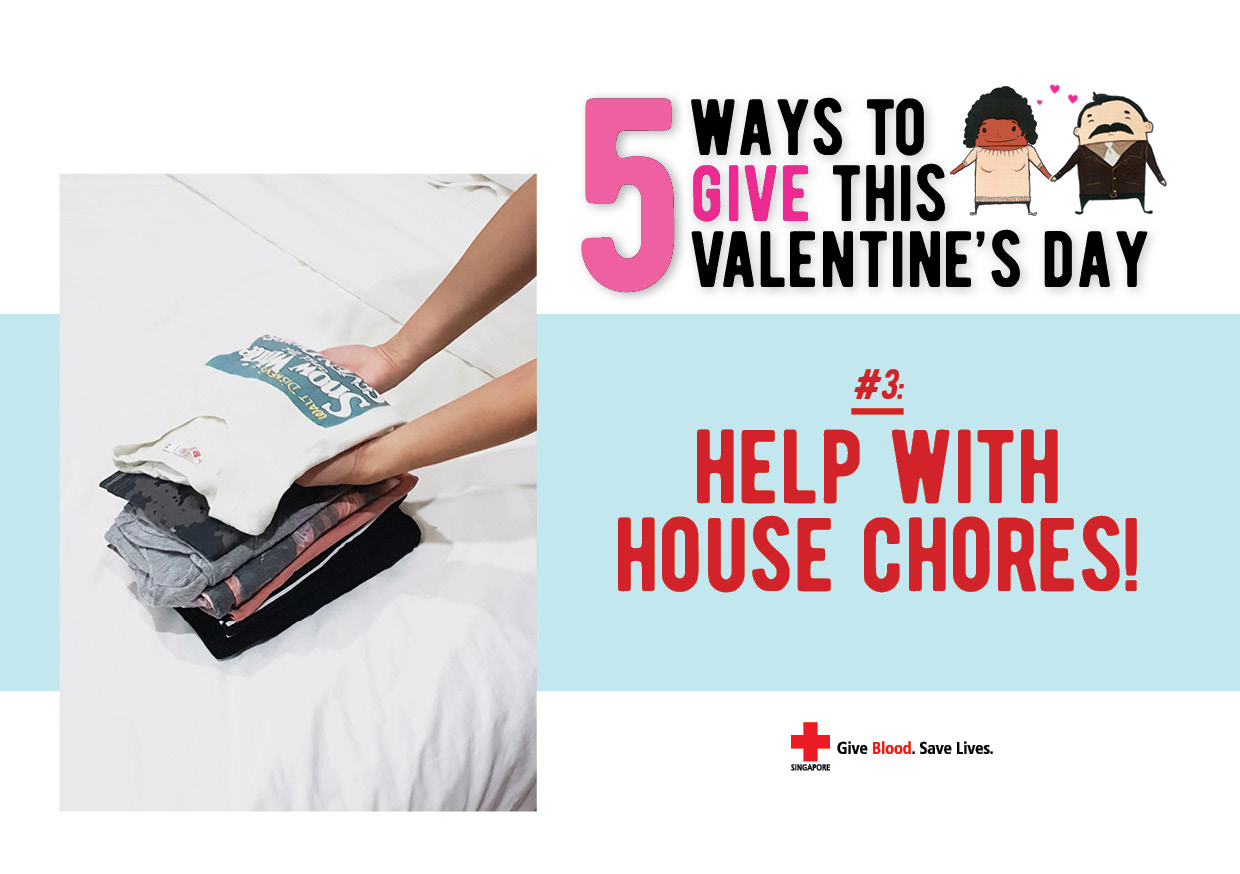 3. Help with Household Chores
It's the one thing we all hate but somebody has got to do it. Show appreciation to your partner or parents for all that they've done by taking on the household chores for the day. Cook a meal, do the laundry, mop the floor or even better, clean the toilet!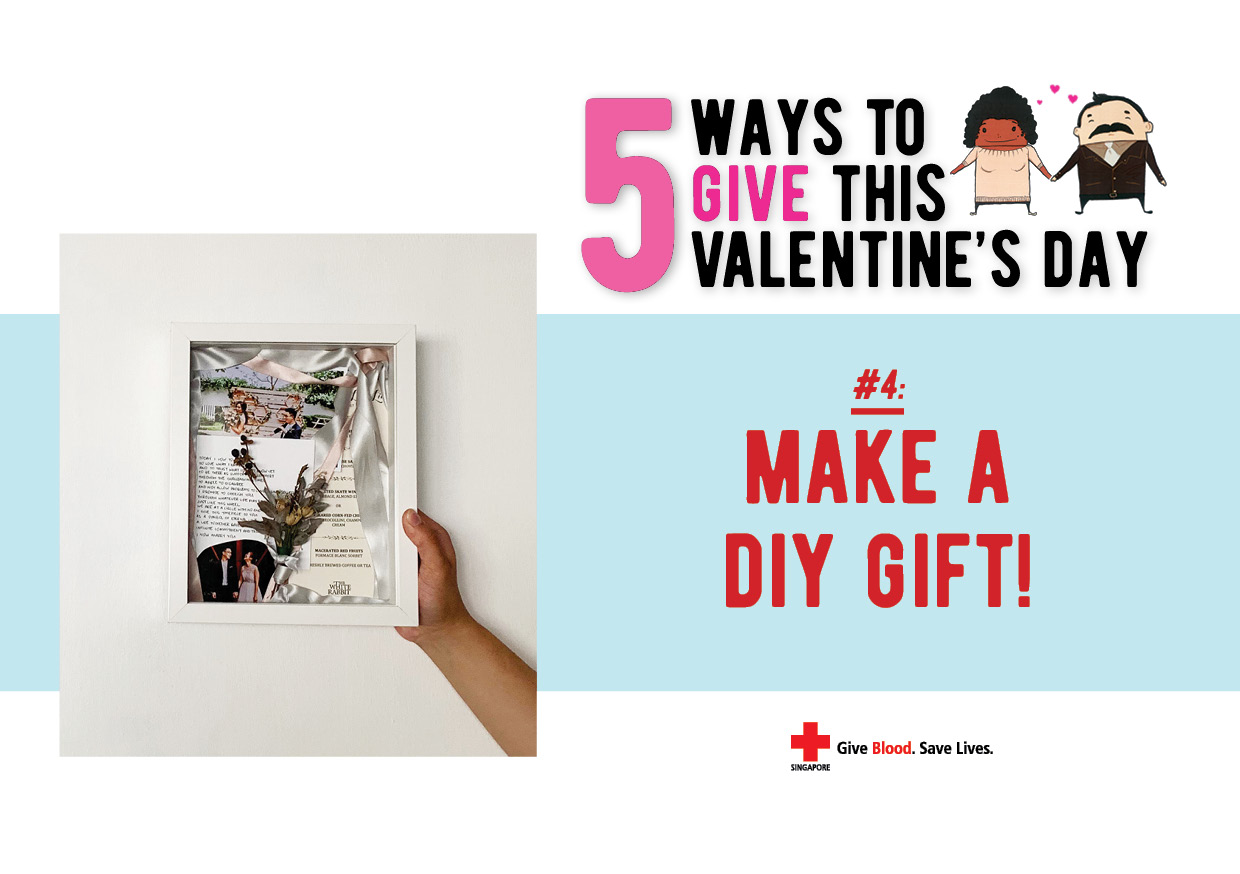 4. Make a DIY Gift
DIY gifts are precious as they can't be bought from anywhere else. Frame up a treasured memory, make your own terrarium or simply create a handmade card. Not only are DIY gifts cost-effective, they are also chock-full of love from you!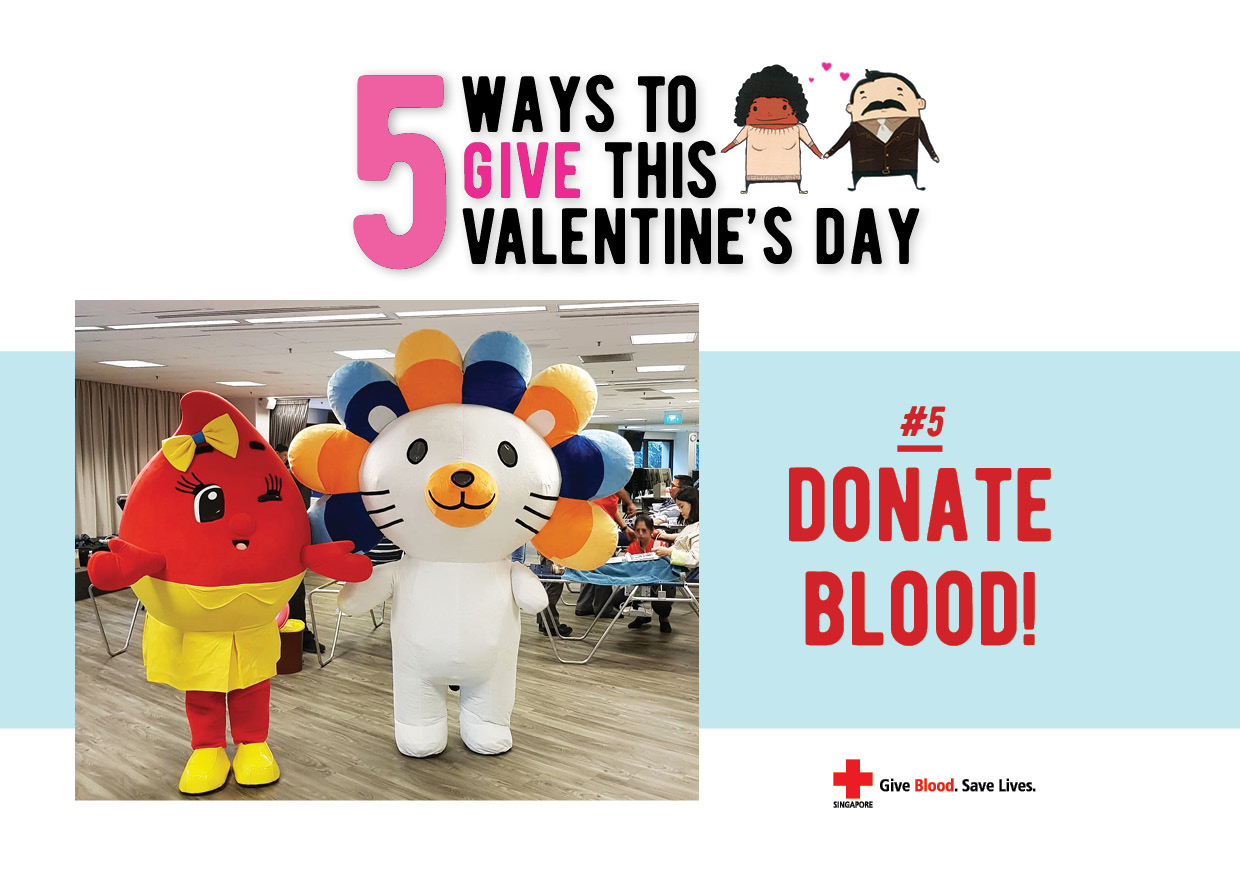 5. Give Love, Give Life
The greatest love you can give is to give life and it doesn't have to be directed at someone you know. For all you know, the stranger that you've helped is someone else's loved one too. Check out how Lazada does it with the blood donation drive they held on 12 Feb. They're Giving Love, By Giving Life this Valentine's day, and so can you! Find out more here.