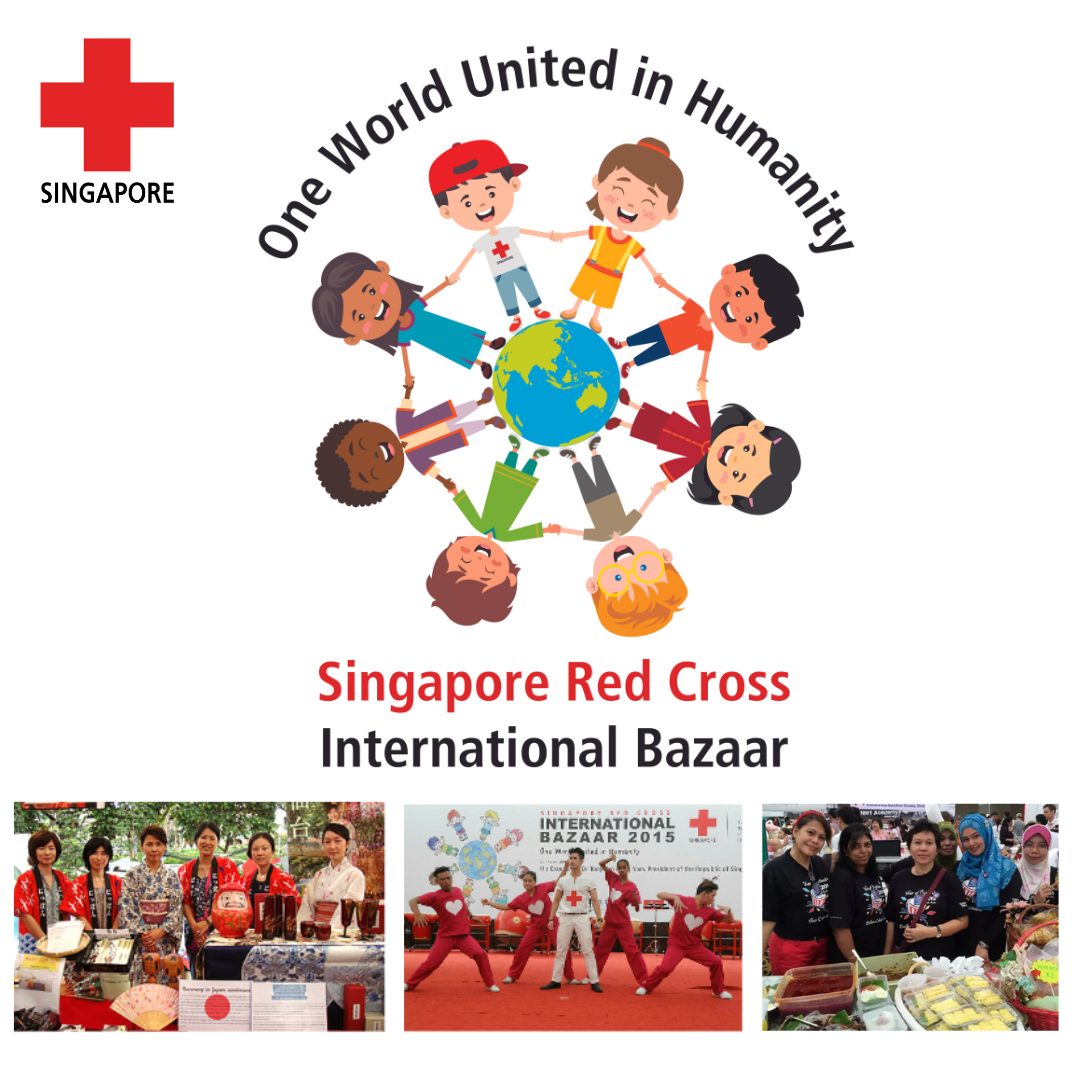 The Singapore Red Cross is organising the Singapore Red Cross International Bazaar 2023 at Ngee Ann City Civic Plaza on 18 November 2023, with the President of Singapore, Patron of the Singapore Red Cross, as the Guest-of-Honour.
The International Bazaar rallies diplomatic missions, local and international enterprises, civic groups and schools to raise funds for Singapore Red Cross' local humanitarian services. The Bazaar has been a tradition of the Red Cross and Red Crescent Movement, and is a signature fundraising event organised by numerous National Societies around the world.
Themed One World United in Humanity, the International Bazaar brings together people from different backgrounds to shop and interact for a good cause. It exemplifies the strong spirit of solidarity and compassion that transcends ethnicity, language, religion and race. Like a melting pot of cultures, the Bazaar is an excellent platform for cultural exchange. Participants gain exposure to the rich heritage of different countries by getting a taste of their cuisines, purchasing country-specific memorabilia and watching traditional song or dance performances.
We aim to raise $500,000 to support our local humanitarian services and you can help by:
If you need more information, please email us at events@redcross.sg.