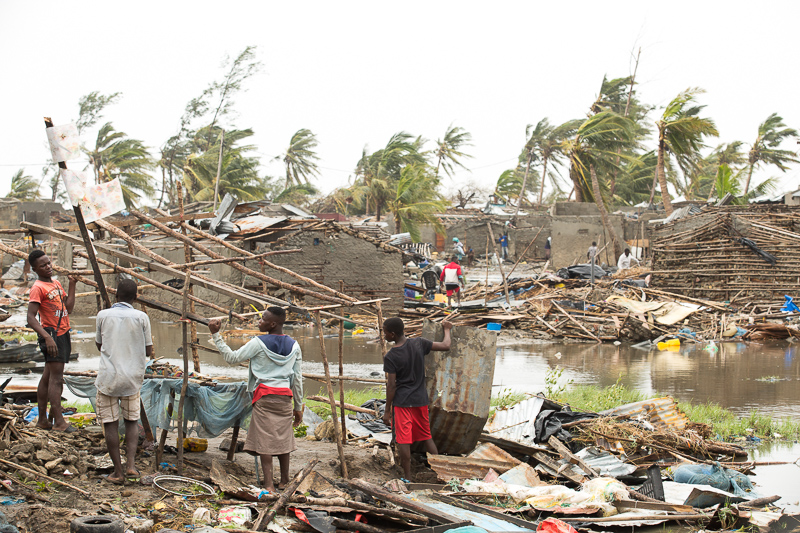 Singapore, 21 March 2019 - In response to the catastrophic floods following tropical Cyclone Idai, the Singapore Red Cross will make an initial contribution of US$90,000 to support the emergency relief operations of the Red Cross Movement, led by the Mozambique Red Cross, Malawi Red Cross and the Zimbabwe Red Cross. Intended for the relief, recovery and supporting resilience of survivors, the contribution would go towards shelter, healthcare, water, and sanitation.
Mr Benjamin William, Secretary General and CEO of Singapore Red Cross, said, "We have been monitoring the situation following the cyclone that made landfall in Beira and swept through central Mozambique last Thursday. The full extent of the devastation is still unfolding - with thousands of people still stranded and awaiting rescue. Relief efforts are currently ongoing but there is still a lot of work to be done. The Singapore Red Cross will continue to monitor the situation and work closely with our sister national societies to ascertain the immediate to mid-term needs, and to provide further support where needed."
The Singapore Red Cross has on standby a disaster response team, skilled in psychosocial support, water and sanitation and relief distribution, to be deployed should the need arise. Currently, SRC is in touch with the Red Cross Movement on the ground and has offered support for shelter kits, and Non Food Items (NFIs), food distributions and health and hygiene promotion.
Probably one of the worst tropical cyclones on record to affect Africa and the Southern Hemisphere as a whole, Cyclone Idai made landfall in southern Africa over the weekend. The death toll in Mozambique, and neighbouring Zimbabwe and Malawi has risen to more than 400, but the figure could be much higher. An estimated 2.6 million people are in need of assistance, with numerous houses damaged, and many completely destroyed. Many areas are badly flooded, with electricity and communications cut off, and extensive damage to roads and other infrastructure. This has made access to the affected communities even more challenging. The current priority is to get the assistance needed to these communities as soon as possible.
Cyclone Idai Response
The Singapore Red Cross is not launching a public appeal at this time, but welcomes donations toward humanitarian aid for displaced survivors; and longer-term recovery and resilience efforts.
Cash donation - Red Cross House, 15 Penang Lane, Singapore 238486 (Office hours: Monday to Friday, 9am to 6pm)
Cheque donation - Please make cheque payable to 'Singapore Red Cross Society', to be posted to the above address. Please leave your name, postal address and indicate "Africa Relief Fund" at the back of your cheque.
Notes:
Donations to overseas efforts are not tax-deductible.
In the event that donations exceed the expenses incurred by Singapore Red Cross in this specific disaster response, any surplus or unspent money, after 3 years from the date of inception of the fund, can be used to prepare for and serve communities affected by other disasters or may be used to complement or to sustain projects undertaken by SRC in helping the vulnerable in areas affected by disasters.
Restoring Family Links
The Singapore Red Cross has activated its "Restoring Family Links" (RFL) service to assist Singaporeans and others to locate their immediate family members who may have been affected by the disaster with whom they have difficulty in contacting. Please email rfl@redcross.sg for assistance.