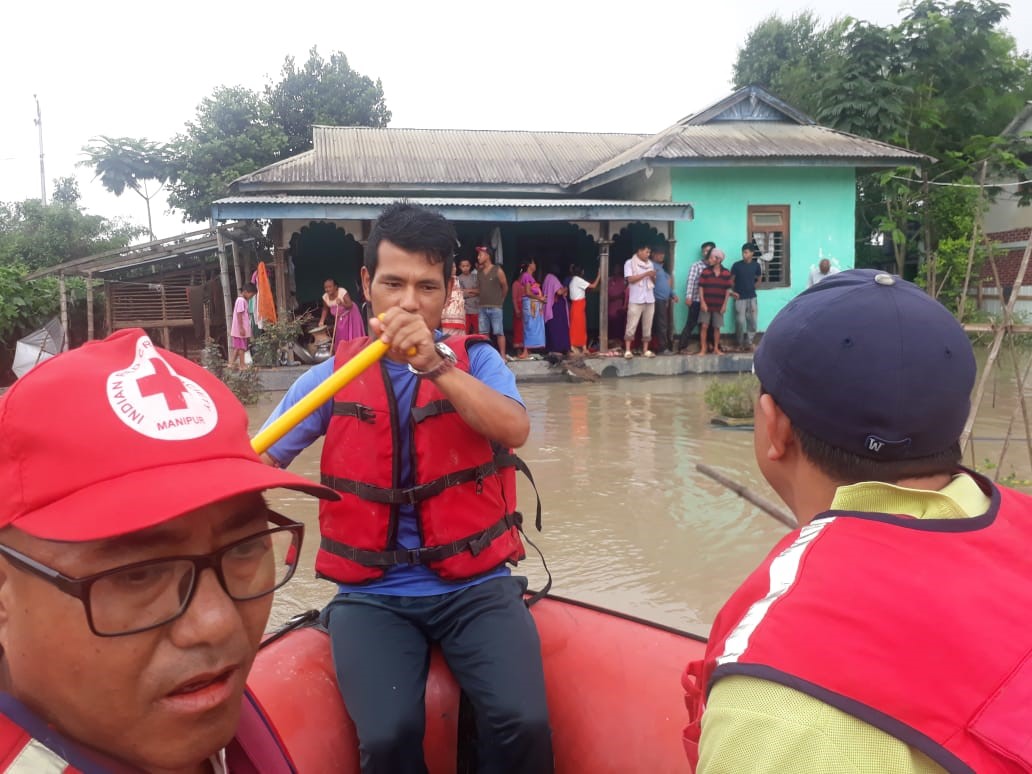 Singapore, 17 August 2018 - In response to the devastation caused by torrential rain and monsoon floods in India, Singapore Red Cross (SRC) has launched a public fundraising appeal and will be pledging S$50,000 in humanitarian aid in the first instance to affected flood-ravaged areas in southern India, in particular, Kerala.
The donations will fund the purchase and distribution of relief items which are likely to include first aid support, water and sanitation services, tarpaulin sheets for shelter, mosquito nets, kitchen utensils, solar lanterns, bed sheets and clothing. SRC donation will also facilitate critical disaster relief and recovery efforts.
Already in contact with the Indian Red Cross Society (IRCS), SRC will dispatch a four-person advance team early next week to deliver critical relief supplies and conduct ground assessments to determine urgent and mid-term needs. IRCS is continuing to provide affected communities with clean water, shelter and hygiene materials, and SRC will offer its society partner with all possible support.
Mr Benjamin William, Secretary General and CEO of Singapore Red Cross, said, "The situation is very concerning and our thoughts are with the families who have lost loved ones and the survivors in evacuation camps. We will continue to monitor the situation closely and work closely with IRCS to support their relief efforts, and subsequent rehabilitation work."
Destroying roads and disrupting traffic in many areas, the monsoon floods in India have reportedly taken the lives of nearly 100 people and affected approximately 20 million others. Reports have identified Kerala to be the most affected state in the country and all 14 districts have been put on red alert. 35 out of 39 dams have since also been opened in the state. More than 150,000 people have been rescued and are lodged in 1,068 relief camps in Kerala.
South India Floods Response
Donations can be made at Red Cross House, 15 Penang Lane, Singapore 238486, during office hours (Monday to Friday, 9am to 6pm). Cheques can be made payable to 'Singapore Red Cross Society' and posted to the above address. Please leave your name, postal address and indicate "South India Floods 2018" at the back of your cheque. Online donations can be made via GiveAsia (Credit Card) or POSB/DBS Internet Banking and PayLah! (will be available in the later part of next week).
Notes:
Donations to overseas efforts are not tax-deductible.
In the event that donations exceed the expenses incurred by Singapore Red Cross in this specific disaster response, any surplus or unspent money, after 3 years from the date of inception of the fund, can be used to prepare for and serve communities affected by other disasters or may be used to complement or to sustain projects undertaken by SRC in helping the vulnerable in areas affected by disasters.
Restoring Family Links
The Singapore Red Cross has activated its "Restoring Family Links" (RFL) service to assist Singaporeans and Indian Nationals to locate their immediate family members who may have been affected by the disaster with whom they have difficulty in contacting. The hotline number is 6664 0536 (Monday to Friday, 9am to 6pm).
Image courtesy of India Red Cross