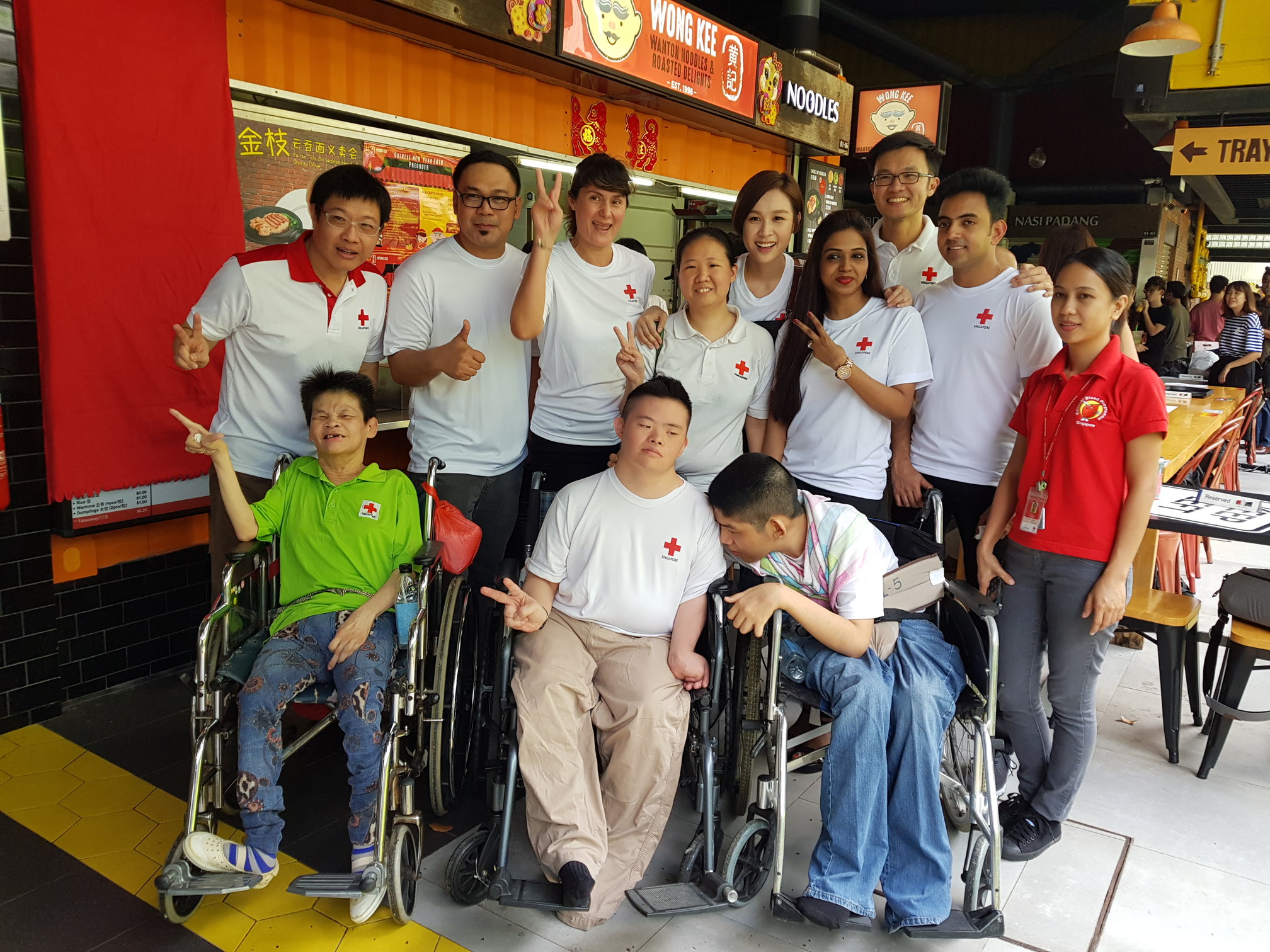 Singapore, 15 January 2018 - Mediacorp artiste and Singapore Red Cross ambassador Ya Hui, who plays the iconic "wanton noodles princess" Hong Jin Zhi in popular drama series 118, will be raising funds and awareness for Singapore Red Cross with a special charity event.
Putting Jin Zhi's wanton noodles making skills to good use, Ya Hui will be serving up delicious wanton noodles for a good cause at Wong Kee Wanton Noodles at Timbre+ on Saturday, 3 February 2018.
Ya Hui has always been actively involved in volunteering and making home visits to the elderly. This event fulfils her wish of cooking wanton noodles for charity, a dream she has harboured ever since playing Jin Zhi in 2014. She is so committed to the cause that she even obtained a food hygiene certificate amidst her packed filming schedules so that she can personally serve the dish to patrons.
The wanton noodles are fully sponsored by Wong Kee Wanton Noodles, with all proceeds going to Singapore Red Cross to help the disabled, elderly and vulnerable in the community such as the Red Cross Home for the Disabled, TransportAid, FoodAid and ElderAid.
The public is free to donate any amount at or above the usual price of the dish($4 for egg noodles or $4.50 for flavoured noodles, excluding refundable tray return deposit of $1 for every tray issued) into donation boxes on event day. Venue sponsor Timbre+ will be donating the tray deposits for trays issued during the event.
"I am very excited about the event! I have been wanting to serve wanton noodles for charity ever since I played Jin Zhi in 118. I think it's great to be able to serve delicious food to people while raising funds for a good cause."
Mr Benjamin William, Secretary-General and CEO of Singapore Red Cross, said, "Since her appointment as our celebrity ambassador last year, Ya Hui has shown great support towards our cause. We are very appreciative of her hard work and enthusiasm in initiating this charity drive, and we applaud her efforts. We hope the public will support this meaningful and interesting fundraising event."
Viewers can catch Jin Zhi in action on 118 Reunion, weekdays 9pm on Channel 8 between 8 Jan and 7 Feb.
Ya Hui "Jin Zhi Wanton Noodles" Charity Drive
Date: Saturday 3 February 2018
Time: 1230hrs-1430hrs
Venue: Wong Kee Wanton Noodles (stall#01-06) Timbre+, 73A Ayer Rajah Crescent S139957
Nearest MRT: One North Station, Exit A