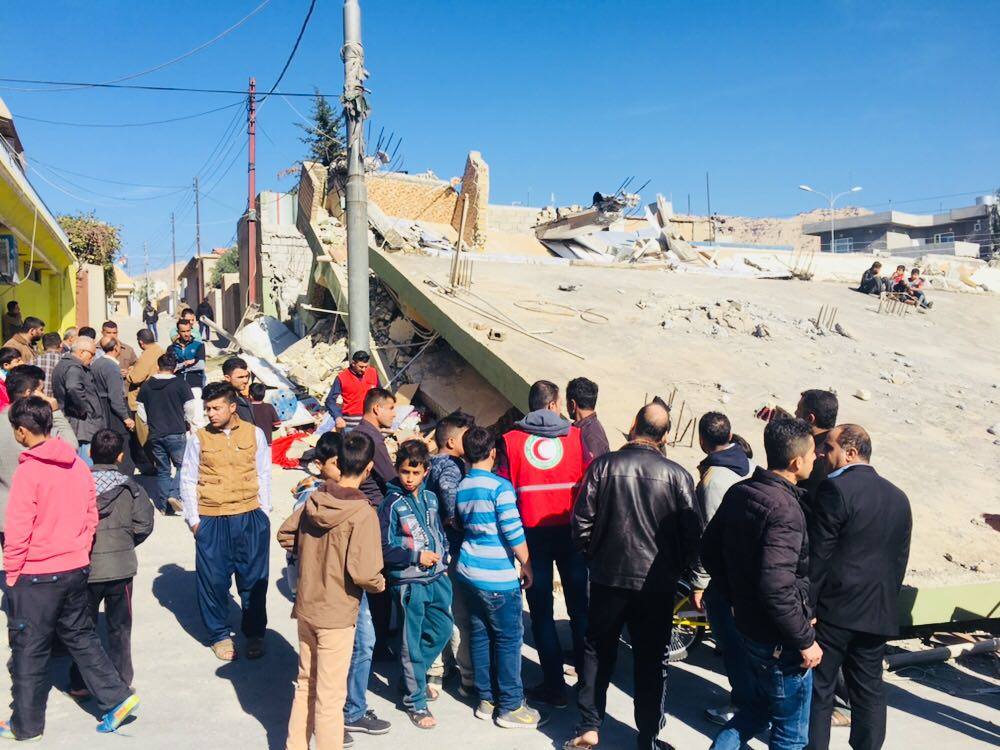 Singapore, 14 November 2017 - In response to the earthquake that struck the border region between Iran and Iraq on Sunday, Singapore Red Cross (SRC) will contribute USD$40,000 in humanitarian aid in the first instance - USD 20,000 towards each country. The contribution will enable the distribution of relief supplies, including food and shelter, and first aid service during the emergency phase.
Mr Benjamin William, Secretary General and CEO of Singapore Red Cross, said, "As the rescue and search mission is ongoing, the full extent of the devastation is unknown at this point. The Singapore Red Cross will remain in close contact with both the Iranian Red Crescent and the Iraqi Red Crescent to ascertain the immediate to mid-term needs, and to provide further support where needed."

Singapore Red Cross has on standby a team of volunteers to support post disaster relief efforts, to be activated should the need arise.

The devastating 7.3 magnitude earthquake is reported to be the deadliest in the world in 2017. According to the Iranian Red Crescent, at least 328 people have been killed and more than 3,950 injured. The Iraqi Red Crescent Society also reported that 9 people have been killed and more than 425 injured to date.
So far, rescue operation and assessment is being conducted on the ground and relief items including tents, ground sheets, blankets, kitchen sets, and food items such as canned food and rice are being distributed to the affected people. The Iraqi Red Crescent has deployed teams to evacuate the injured and provide first aid to affected communities.
Note: SRC is not launching a public fundraising appeal at this point. However, donations can be made at Red Cross House, 15 Penang Lane, Singapore 238486, during office hours (Monday to Friday, 9am to 6pm). Cheques can be made payable to 'Singapore Red Cross Society' and posted to the above address.
Donations to overseas efforts are not tax-deductible.
In the event that donations exceed the expenses incurred by Singapore Red Cross in this specific disaster response, any surplus or unspent money, after 3 years from the date of inception of the fund, can be used to prepare for and serve communities affected by other disasters or may be used to complement or to sustain projects undertaken by SRC in helping the vulnerable in areas affected by disasters.
(Photo credit: جمعية الهلال الاحمر العراقي - Iraqi red crescent society)