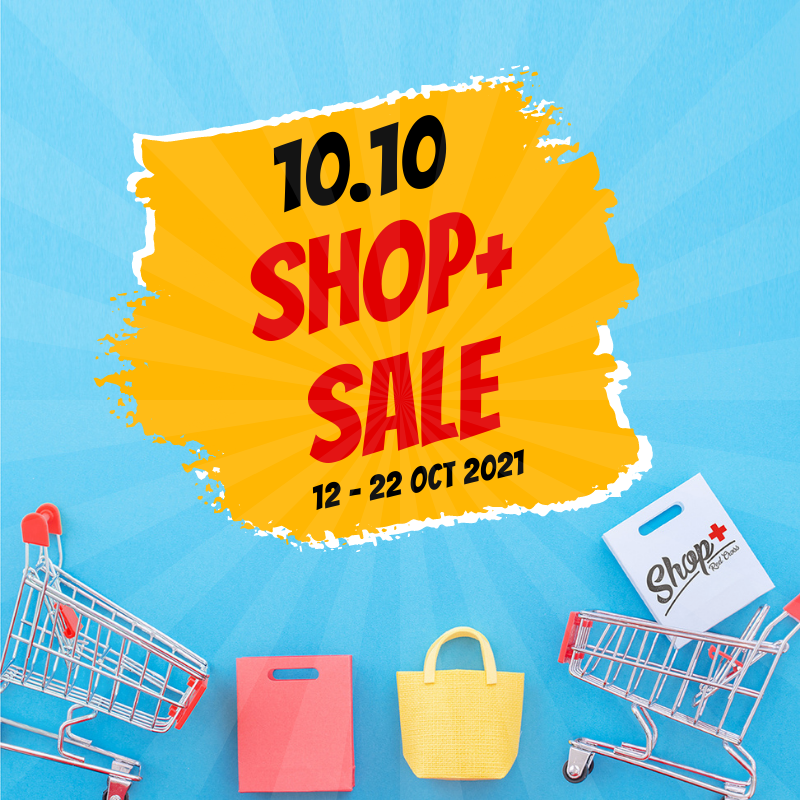 10 DAYS ONLY! Shop+ is kicking off 10.10 with an amazing sale at Shop+ Dhoby Ghaut Xchange! From 12 - 22 Oct 2021, get 10 items* for the total price of $10! Plus, feel super good about your purchases because you just donated $10 to the Singapore Red Cross' beneficiaries, good deals + good deeds <3

PSST! BYOB or purchase an SRC reusable bag at $1. Let's do our bit for the environment!

Shop+ DGX is open on Tuesday, Wednesday, and Friday from 12 - 7pm. See you at our 10.10 sale!

*Not applicable for items above $20.