In response to the floods that hit Myanmar in July 2015, Singapore Red Cross (SRC) deployed two teams to the badly-hit Minkin township in the Sagaing Region, Myanmar, to serve over 1,200 families across seven villages.
Together with partners on the ground, the first team distributed food such as beans, rice and cooking oil, as well as blankets to villagers, over four days from 29 August.
SRC also mobilised a second team, led by Dr Tan Hun Hoe, medical team leader, to provide basic medical care to villagers in Sagaing Region, Myanmar from 3 to 8 September to mitigate water-borne or vector-borne diseases. Comprising three doctors, four nurses and two staff, the team provided primary medical care in four Villages namely Ta Yar, Kyawe, Shar Daw and Au and saw a total of 685 patients in three days.
Dr Paul Ho, 60, a medical practitioner based in Clementi, jumped at the opportunity to go on the medical mission to Myanmar. "I always wanted to go on such missions. When Dr Tan Hun Hoe called me to ask if I wanted to be deployed to Myanmar, I agreed immediately. That was my first volunteering experience," he quipped.
Among the common cases Dr Ho treated were cough and colds. Others had high blood pressure, diabetes and some wound infections. He said it was surprising that there were not many skin infections, eczema and allergic reaction due to floods.
The strength and the resilience of the people in Myanmar struck him.
"They were living in difficult conditions. Yet, they took things as they came, without complaining. They walked miles and miles just to see the doctor when the consultation takes only a few minutes," Dr Paul Ho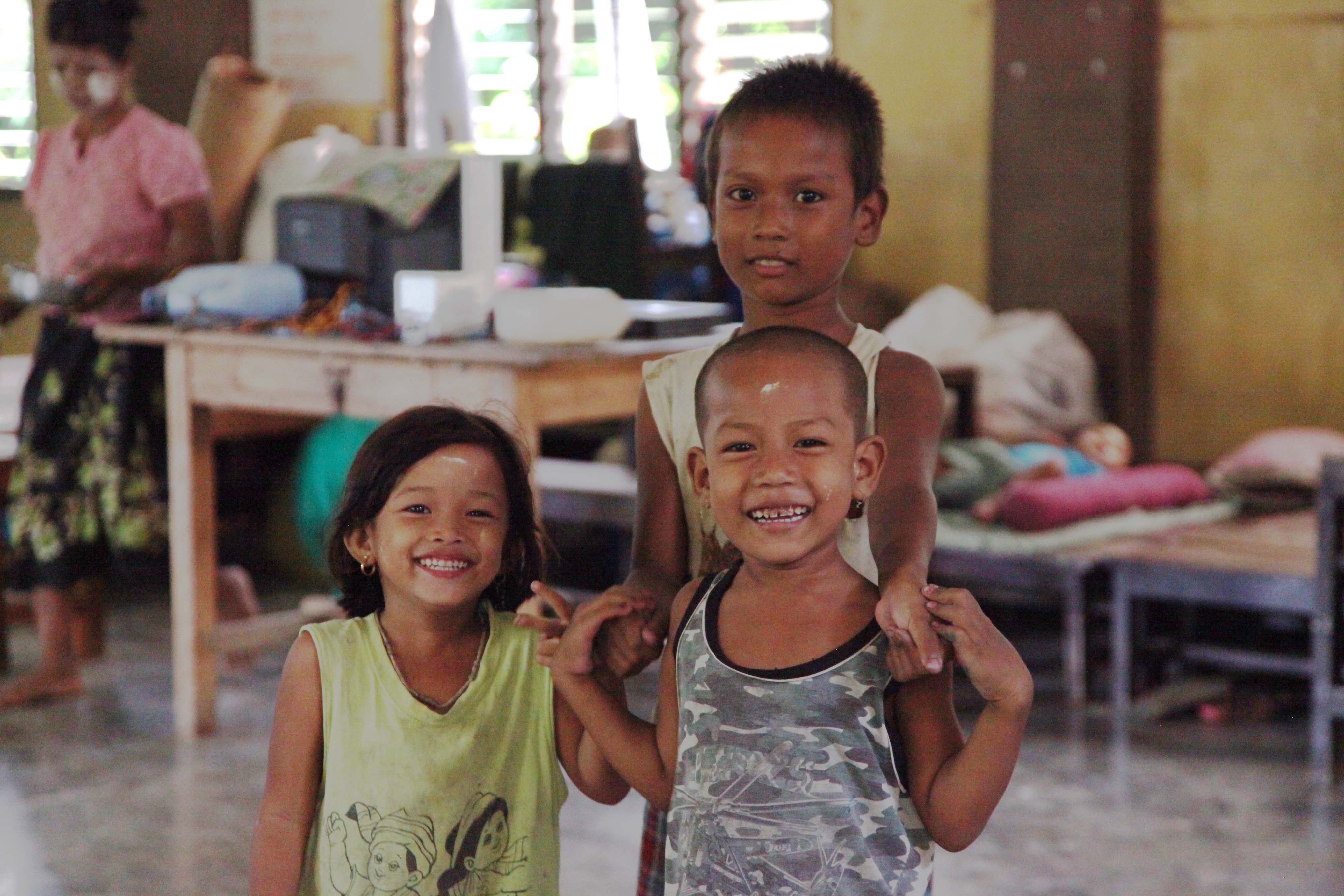 Dr Ho gained invaluable insights from the experience. "It was really humbling. I learnt to appreciate the simple things in life that we normally take for granted, like water. When we handed out gummy bear vitamins to the kids, they were so happy. They were literally smiling from ear to ear. The children in Singapore may not take delight in such simple pleasures," he explained.
Like Dr Ho, Ms Azrina Binte Abbas, Senior Staff Nurse of Changi General Hospital, also agreed without hesitation when called upon to volunteer her service with the Singapore Red Cross as she looked forward to new experiences overseas.
Besides the team, volunteers from Myanmar also made a difference as they helped the team in various ways while they were in Myanmar.
Mr Soe Moe Kyaw, Director Sagaing Region, Myanmar, made arrangements for the accommodation, transportation and meals of the medical team. He also accompanied the team to all the locations. "This is the first time I take the People of Singapore on board. I am very happy that we are able to help the people affected by floods in Sagaing," said Mr Soe.
Three Liaison Officers, Ms Kay Khaing Kyaw, 22, Ms Yu Wai Yan Thein Tan, 27 and Ms Soe Soe Tun, 23 played important roles as interpreters to the doctors and nurses.
Story by Chia Swee Kim, International Services
Photos by Chia Swee Kim, International Services and LeAnn Ng, Community Services