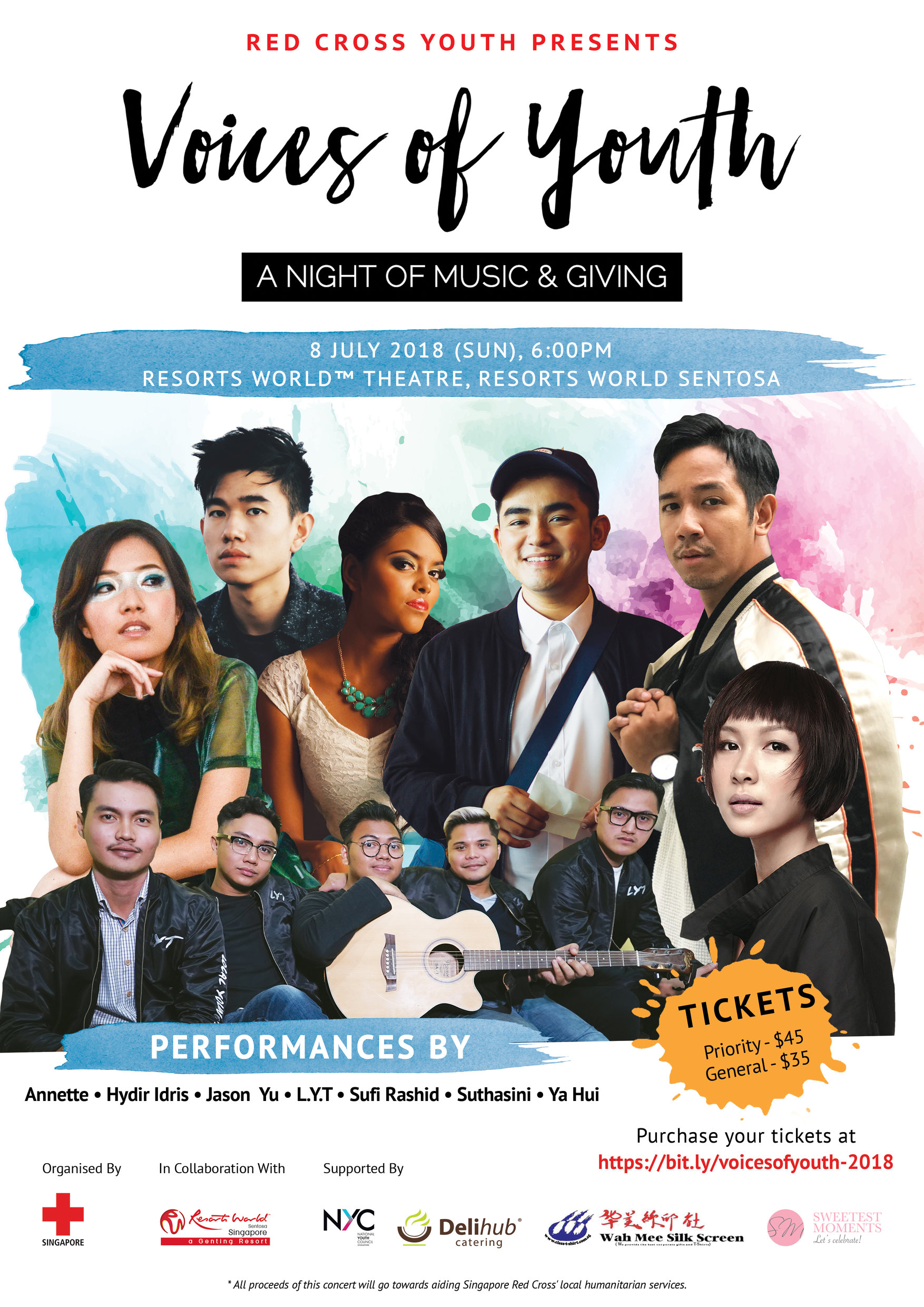 Red Cross Youth presents Voices of Youth - a night of music and giving. This fundraising initiative led by the Youth Members of the Singapore Red Cross (SRC) aims to gather people from all walks of life to celebrate local talents, while raising funds and awareness for the local services provided by SRC.
With a line-up of homegrown artistes, this concert features the following performers:
Annette, Sue-Ann from SGAG;
Suthasini, winner of Vasantham Star 2011 and Best Emerging Act (Tamil) by Next Music Awards;
Busker & Singer-songwriter Jason Yu;
Hydir Idris, participated in Anugerah and Season 1 of The Final 1;
L.Y.T, a group of solo singers consists of Haikal Ali, Haqim Mokhtar, Martin Zainol, Yul Elias & Hanis Hazwan; and
Sufi Rashid, the first Singaporean to win the 12th season of Akademi Fantasia.
Apart from the exciting line-up, you can also look forward to our opening act by Redeafinition - an independent hip-hop dance group for the Deaf - as well as the performance by the Volunteer Guitar Connection. Red Cross Ambassador Ya Hui, who recently received one of the Top 10 Most Popular Female Artistes awards at the Star Awards 2018, will also grace the concert.
Event Details
Date: 8 July 2018, Sunday
Time: 6:00 pm
Venue: Resorts World Theatre, Resorts World Sentosa
Ticketing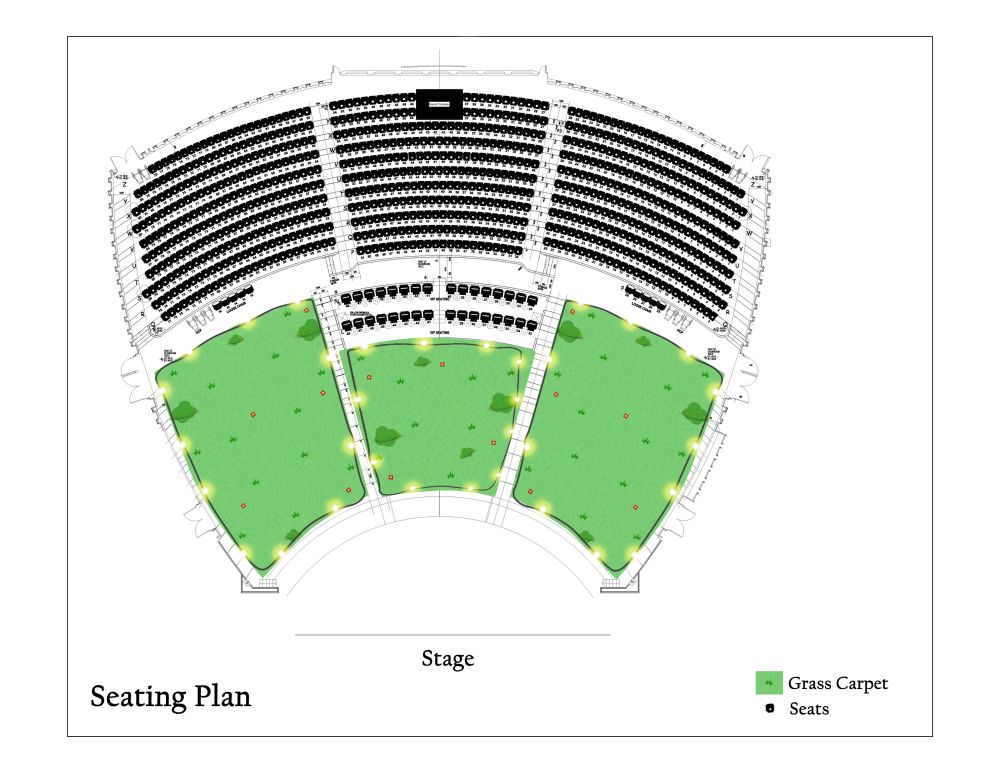 Kick back, relax and unwind in a cosy setting accompanied by stripped down tunes to soothe the soul.
While the concert is free seating, there are two categories of tickets:
General Tickets - $35 (General entry; doors open at 5.30 pm.
Priority Tickets - $45 (Priority entry into the venue at 5.15 pm & you will get to receive an exclusive Voices of Youth concert poster) (Limited quantity available)
Please note that donation to the Give.Asia platform is optional and you may choose to leave the amount as $0.
Collection of tickets
There are two options for the collection of tickets:
During the period of 14 May – 06 July 2018 at Singapore Red Cross, 15 Penang Lane on weekdays between 10 am and 6 pm.
On the event day itself, 08 July 2018 at Resorts World Theatre from 3 pm onwards
Prior to your collection, please forward the email from GIVE.asia, stating your preferred collection date and time, to voicesofyouth@redcross.sg.
Voices of Youth is organised by Singapore Red Cross, in collaboration with Resorts World Sentosa and supported by National Youth Council, Delihub Catering, Wah Mee Silk Screen and Sweetest Moments.