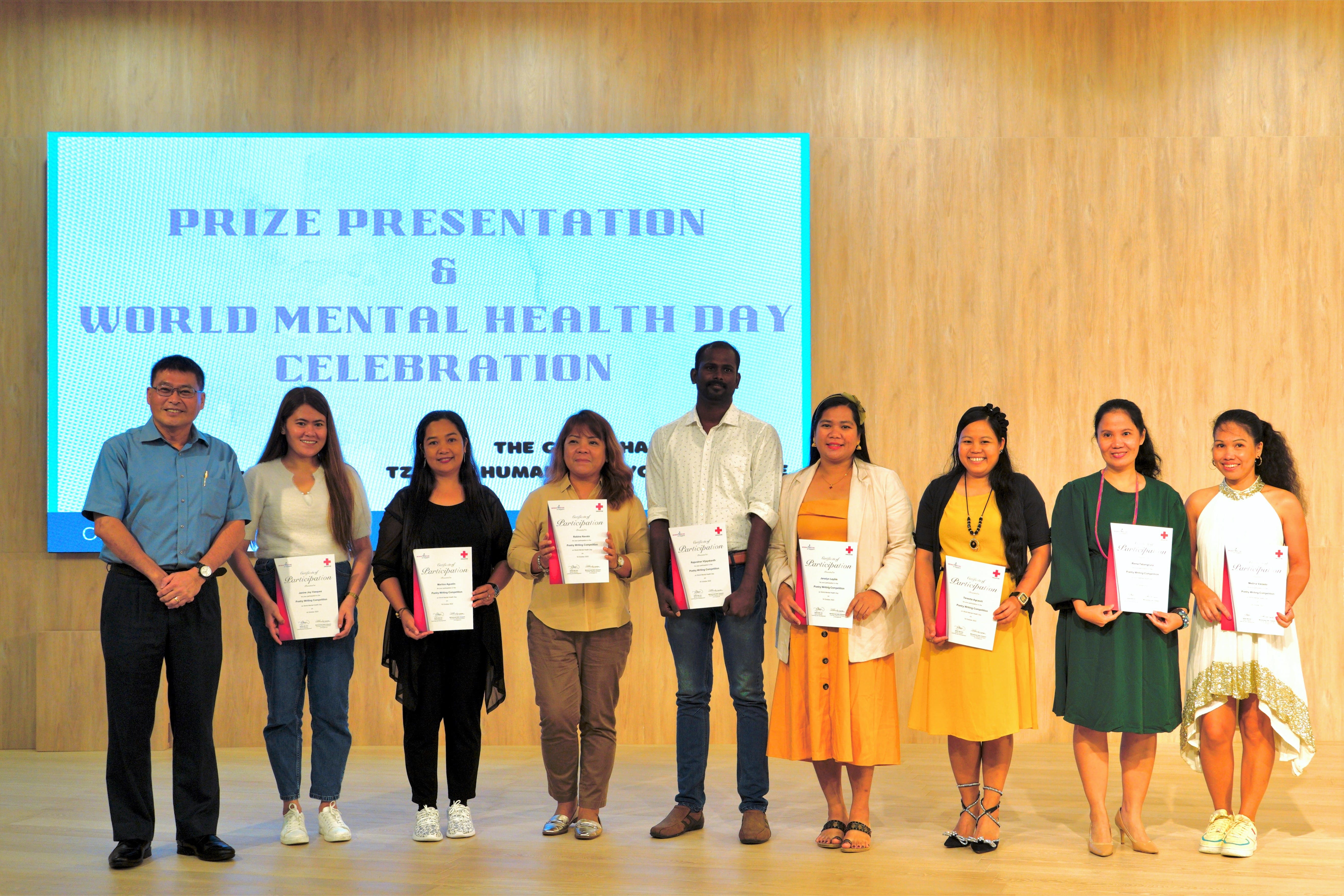 To commemorate World Mental Health Day on 10 October, the Singapore Red Cross and the Migrant Writers of Singapore jointly organised a Poetry Competition for migrant workers and foreign domestic workers.
Themed 'Resilience in Mental Health', the Poetry Competition was aimed at enhancing mental health awareness, and dispelling mental health stigma while catalysing positive behavioural change to improve one's mental health.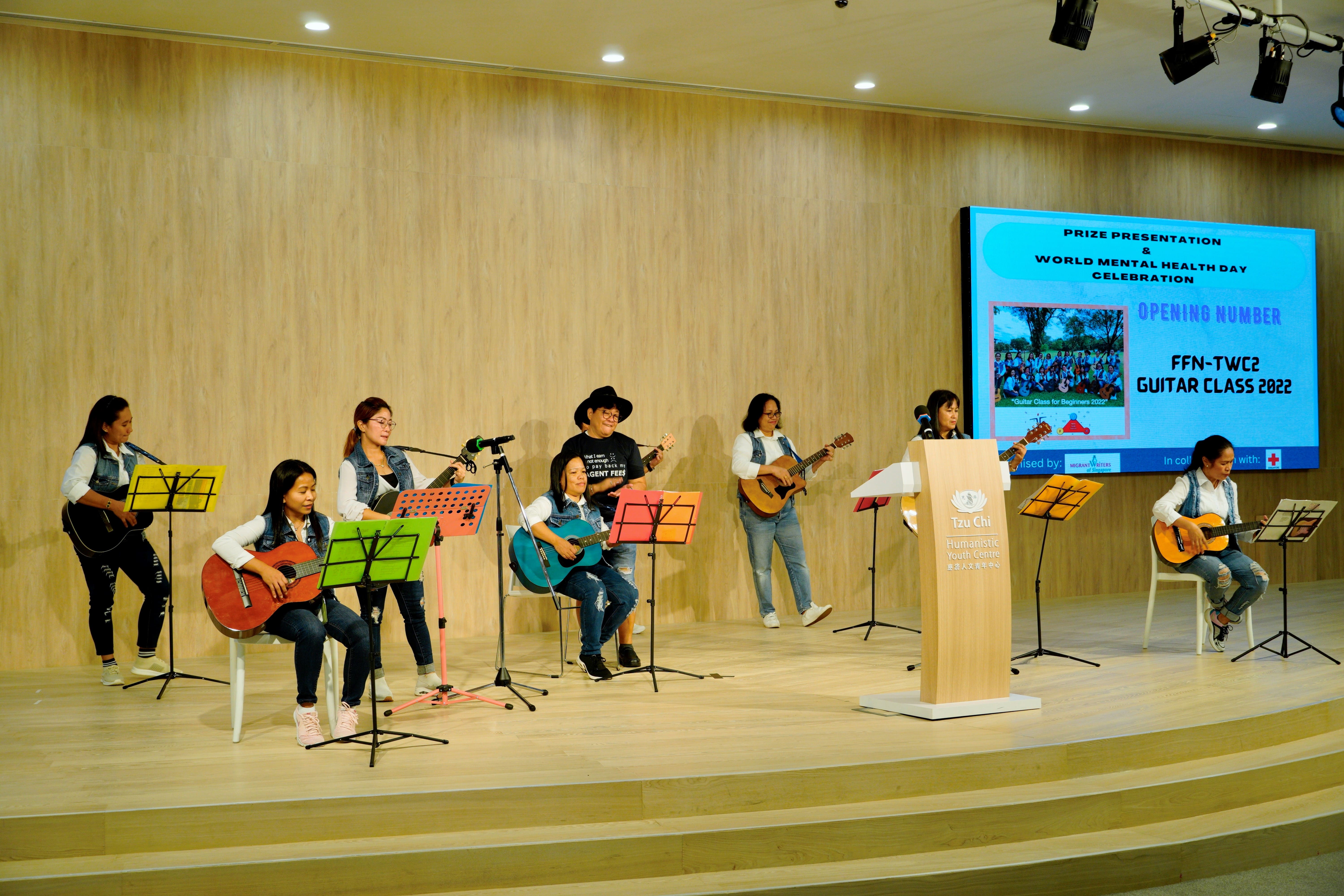 On 16 October 2022 at the Tzu Chi Humanistic Youth Centre, about 50 participants and guests gathered at the prize giving ceremony. The Sisters' Guitar Group from the Filipino Family Network opened the event with an enthralling performance.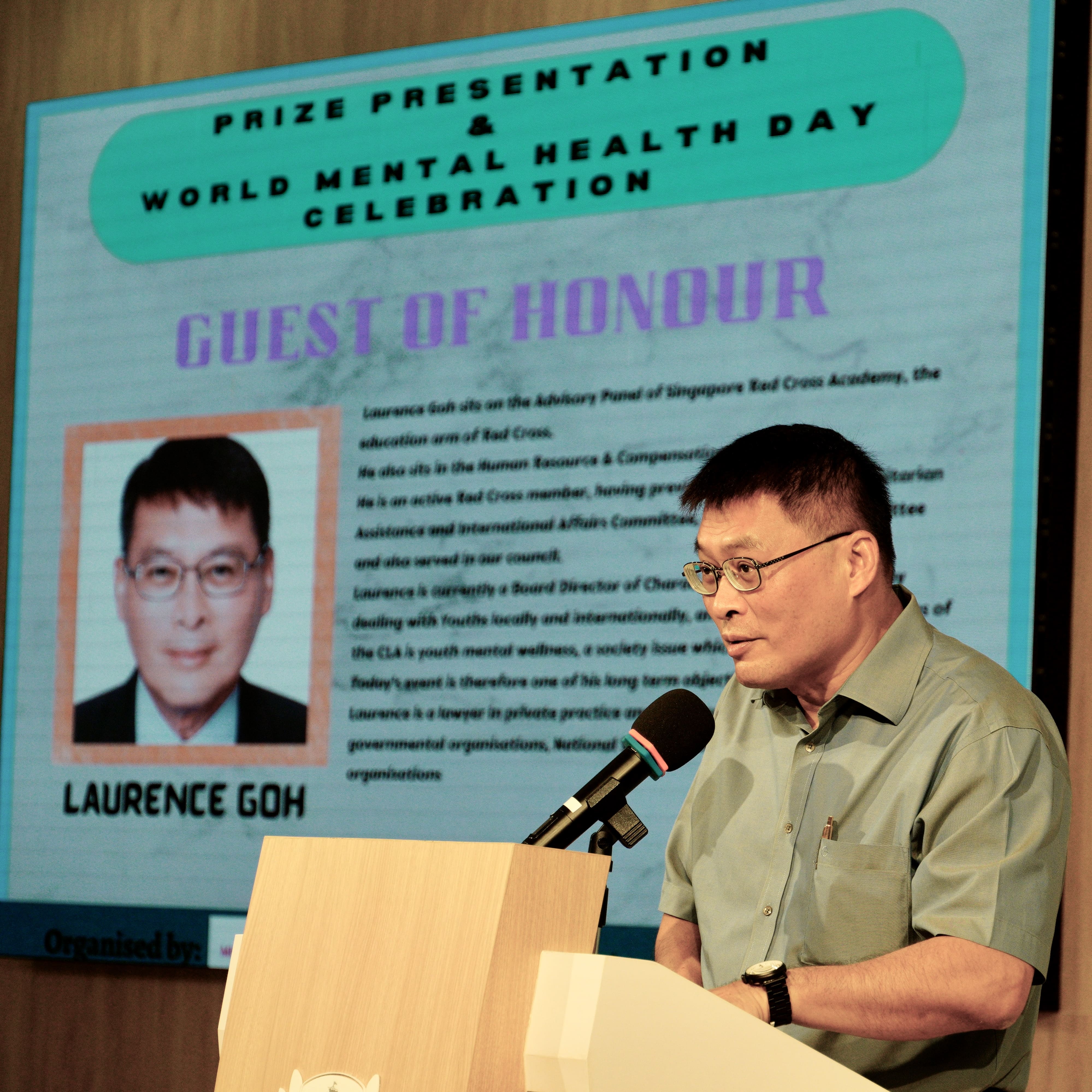 In his speech, Guest-of-Honour, Mr Laurence Goh, Advisory Panel Committee Member, Singapore Red Cross Academy, said, "Mental health is not just the absence of mental illness. Mental health includes our emotional, psychological, and social well-being. It affects how we think, feel, and act. It also helps determine how we handle stress, relate to others, and make healthy choices… Engagements like today's event help to highlight the importance of mental well-being" He also penned and shared a poem specially for the occasion, and went on to encourage the audience to become mental health advocates in the community.
Resilience in Mental Health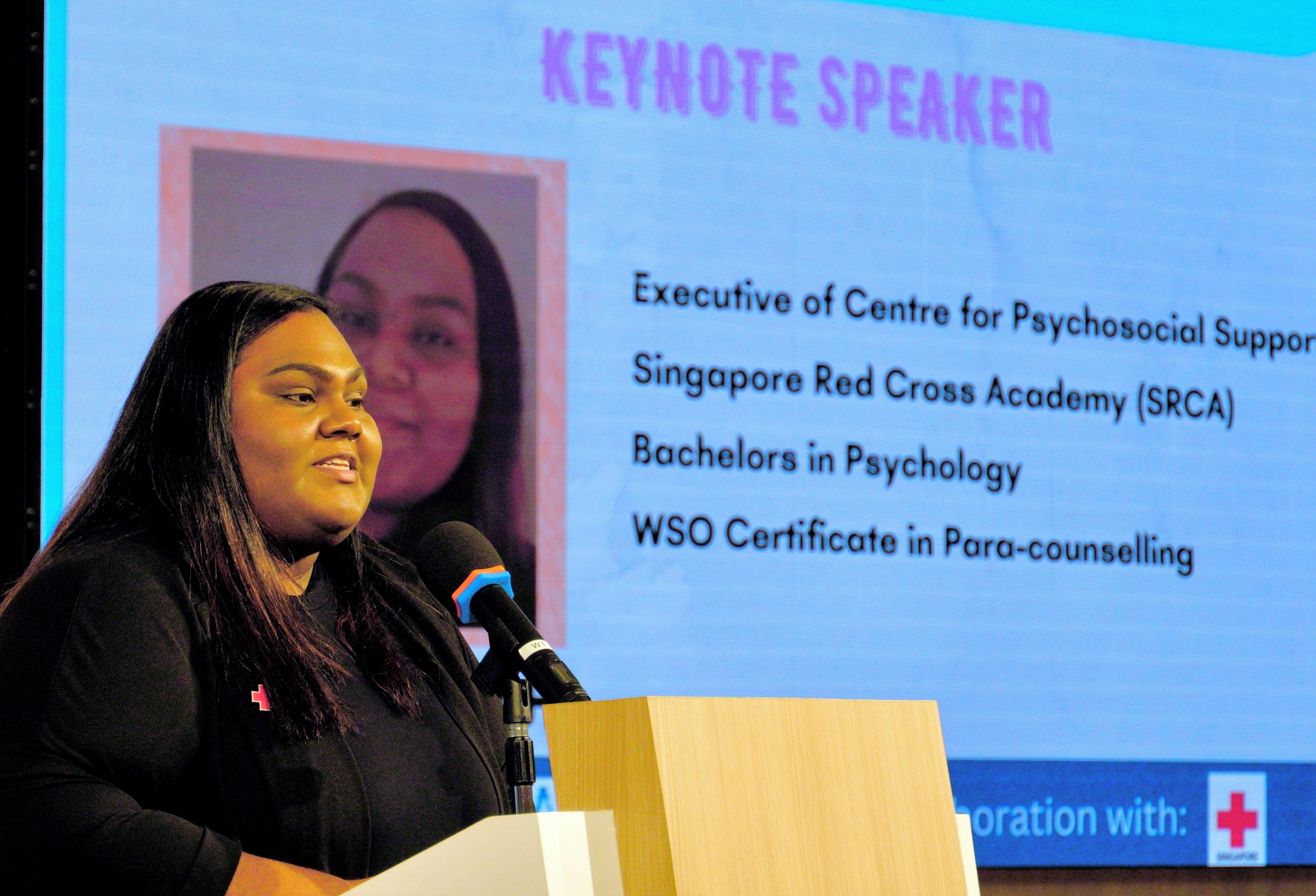 Ms Nurul Fadzilah Binte Abdul Nasir, Executive, Centre for Psychosocial Support, Singapore Red Cross Academy delivered the keynote address on 'Resilience in Mental Health'. She shared the coping strategies that people can adopt in their daily lives for the anxieties and pressure they may experience.
This was followed by the recitation of the poems by, and presentation of prizes to, the top three winners as well as five consolation prize winners.
Following the presentation of awards, participants visited an exhibition and roadshow on Singapore Red Cross' humanitarian services which they could participate in - Community Health on Wheels, Home Monitoring and Eldercare, and Community First Aid.
Here are some extracts of the winning entries:
First Prize Winner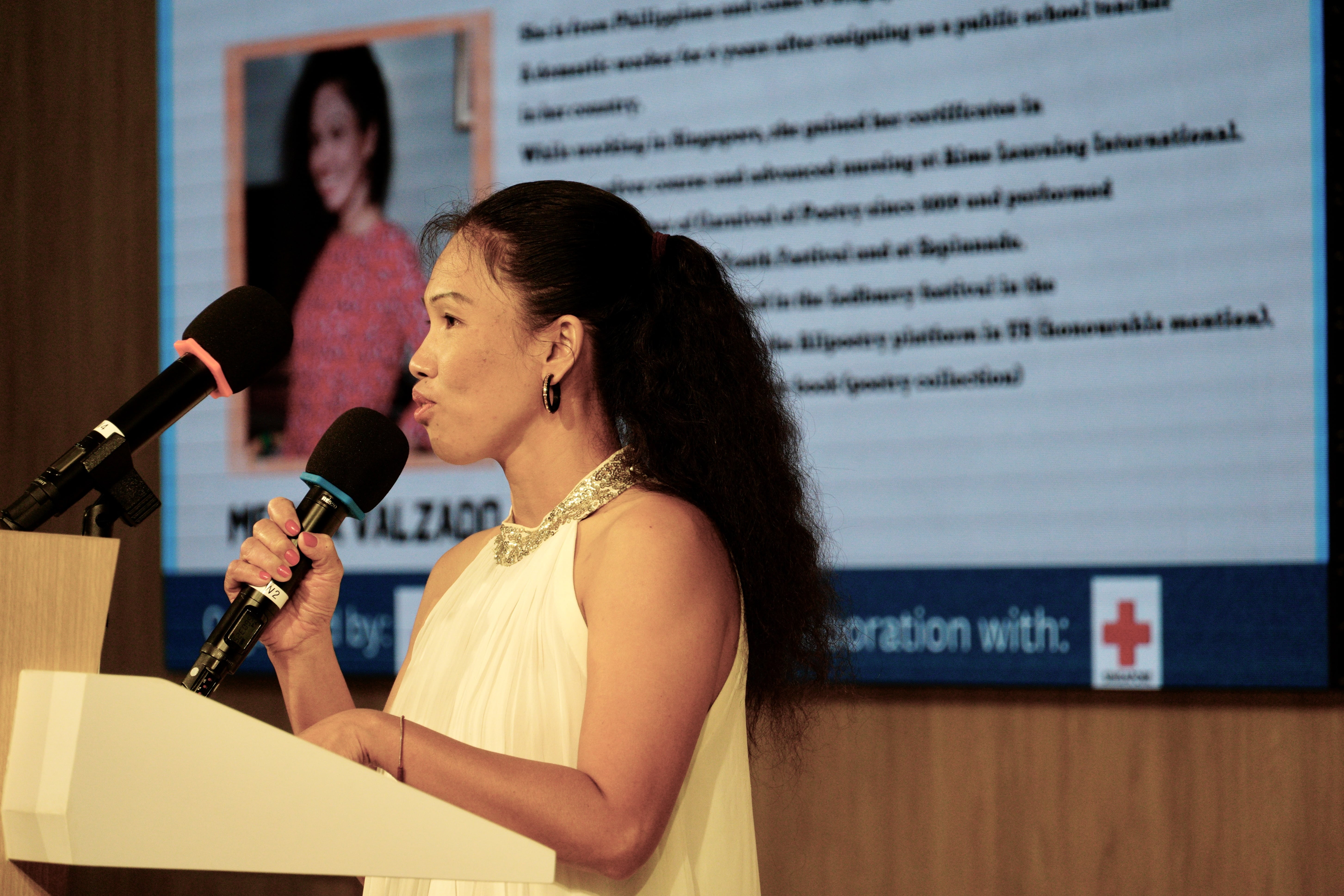 Bitter Sweet by Medina Valzado
There is a light in our darkest loop
a sunrise to every sunset
success to every failure
be brave to take a step
we can't have success if we don't take a leap
make your dreams an inspiration
spice it up with hard work and determination
The taste of a bittersweet
for those dirty busy hands that's sweat
to make our dreams prosper
and come back to our land like our own master
every dark part of our life has its own silver lining
don't stop dreaming
believed in yourself, take a step
survive! for life is a touch of bittersweet in a sip.
Second Prize Winner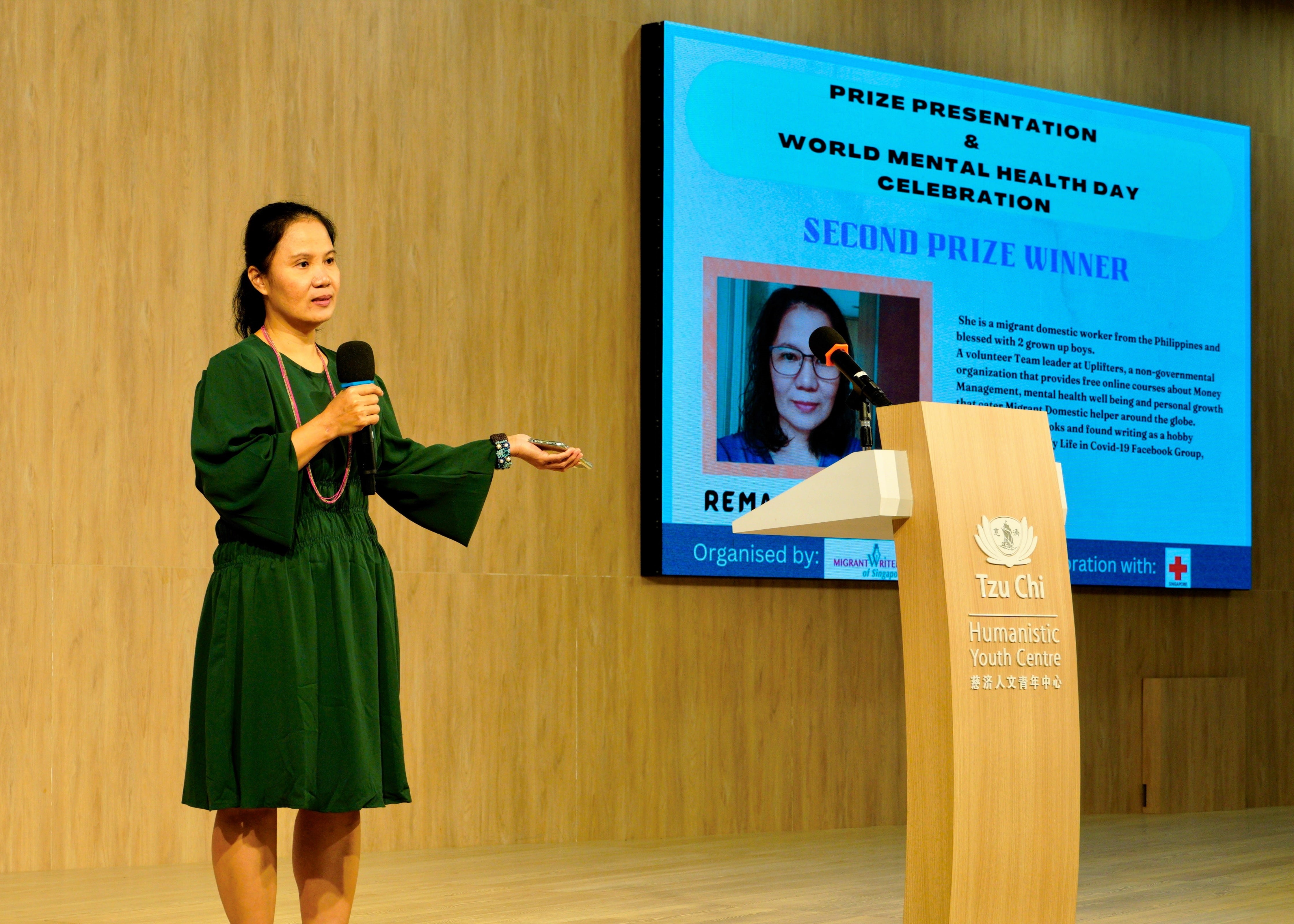 Existence by Rema Tabangcura
As the day departs,
Longingness strikes.
Tears flowed, my thoughts recalled,
Those days I'm with my loved ones.
I hugged my own self,
Hoping to fill in the distance apart.
I danced to the rhythm of your scrutiny,
And swayed gracefully to your own melody.
Hoping one day we glide in the same tune,
As we are equal in the eyes of Our Creator, and we all face Him soon.
Third Prize Winner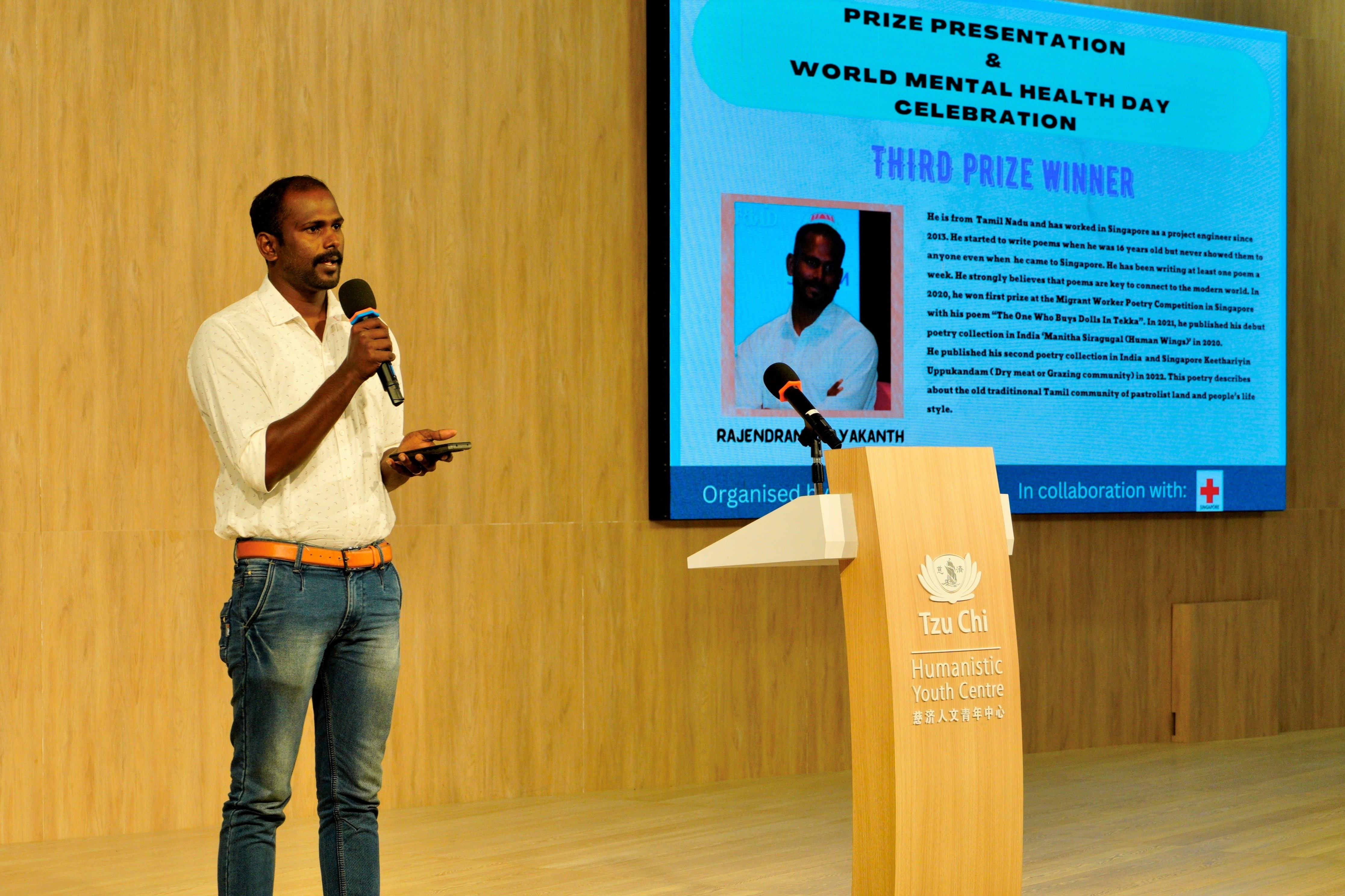 Fly High by Rajendran Vijayakanth
You are an eagle that soars
high at the dawn.. forsake your silence
spread your wings
now you overcome the obstacles
and soar high
Like air in the water
you too, have a life here
you Arise... you are Right.... you Soar....
Here's what the judges said:
"It was really meaningful to hear the poems being read out in person and really nice to see the camaraderie among the participants!"
— Ms Priscilla Chan, Singapore Red Cross social ambassador
"It has been a privilege reading all the poems in the competition. I felt the strength of your spirit in each of your poems. Each poem is beautiful and unique. You have shown that strength comes in all sizes, and that the act of living is courageous. To be honest and pure with your deepest thoughts and emotions is bravery too. All of you are proof that kindness and goodness can still prevail, even through the biggest challenges. I hope you all not only endure, but also remember the light within you, and around you."
— Mr Benedict Lim
"By giving voice to their written pieces, their messages and stories of resilience are even more powerful and inspiring."
— Ms Lorelyn Arevalo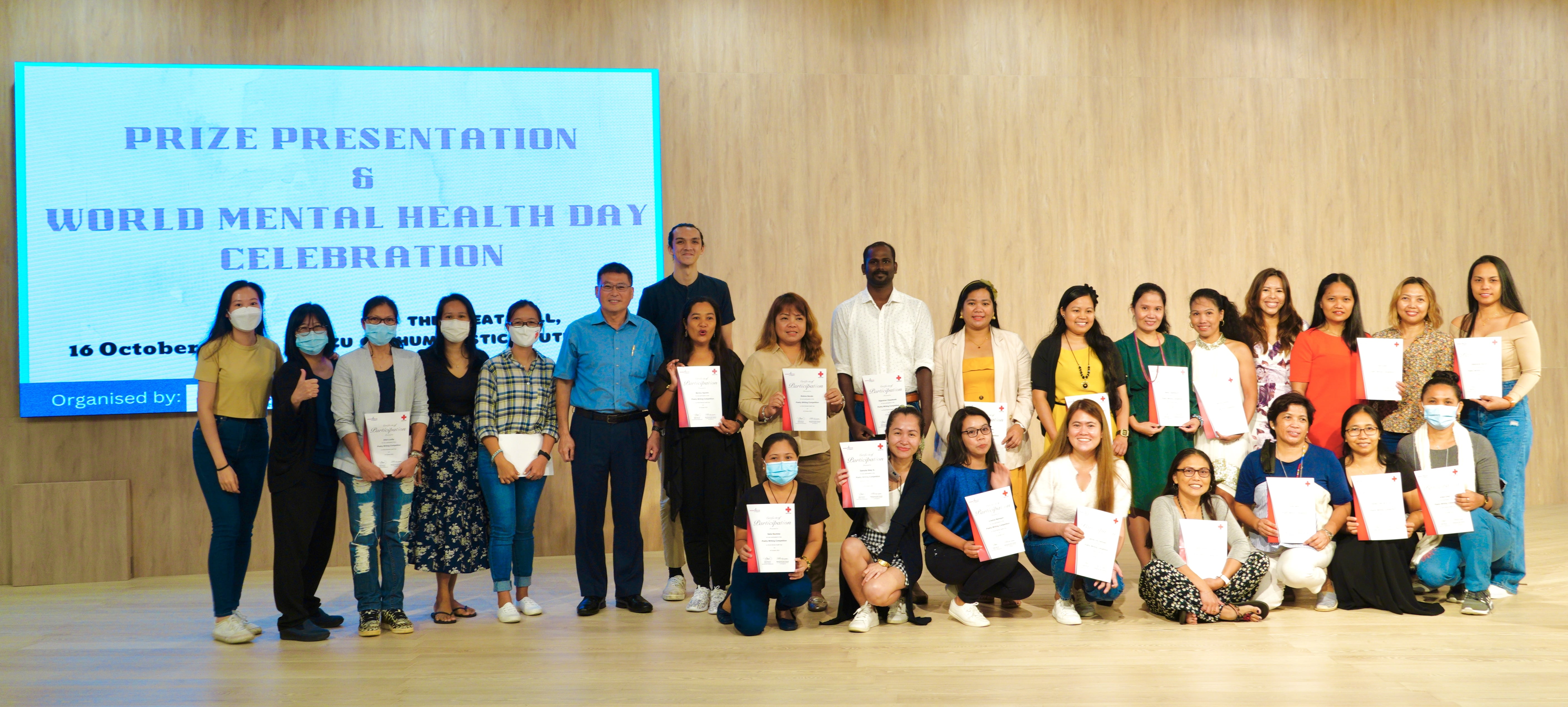 Photos by Don Chow, Volunteer Photographer