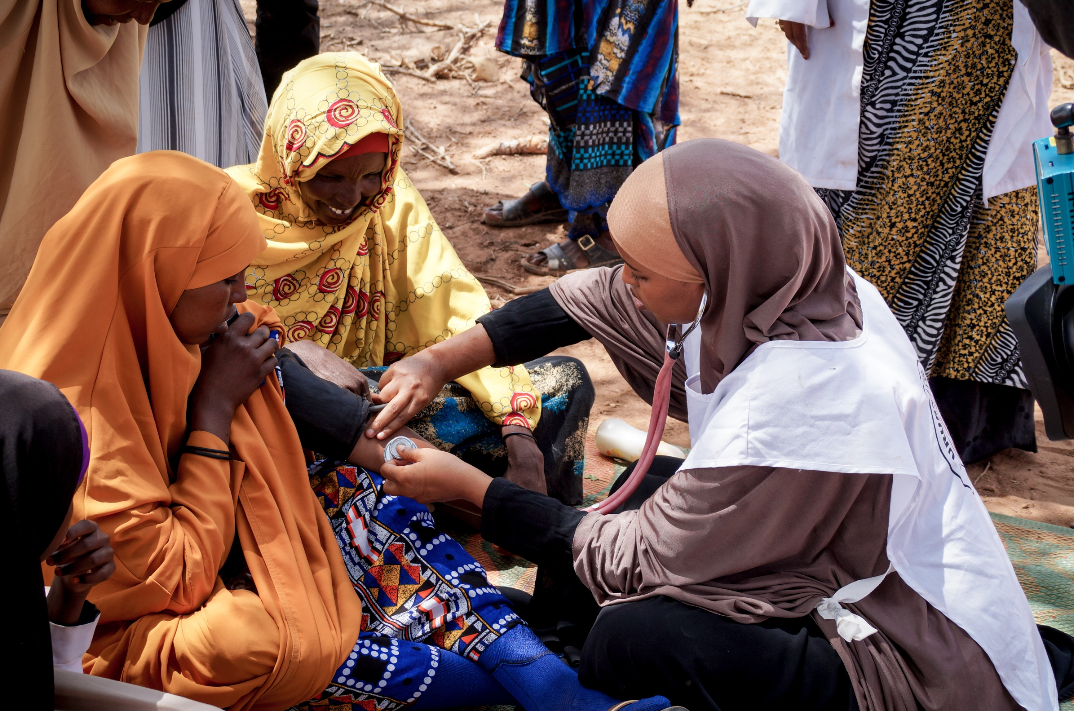 Singapore, 11 April 2017 - In response to the severe drought in the Horn of Africa, homegrown humanitarian organisation Singapore Red Cross (SRC) will contribute a total of S$85,000 in relief to Kenya, Ethiopia and Somalia.
"Droughts in the Horn of Africa have been increasing in severity and frequency, and aggravated by desertification, land degradation and climate change. The ongoing drought is widespread, and the situation is still deteriorating. From all the reports, conditions are worrying across southern and southeastern Ethiopia, northern and coastal Kenya and almost all of Somalia. Our Red Cross partners are looking to help an estimated 1.45 million people in these countries, through their relief efforts," said Mr Benjamin William, Secretary General/ CEO, Singapore Red Cross.
Singapore Red Cross will be channeling its relief as follows:
Kenya - To support food security and livelihood initiatives; and to help Kenya Red Cross' disaster response, in procuring and distribution of meat and seeds for beneficiaries.
Ethiopia -To support more than 300,000 persons for nine months, through projects in health, water, sanitation and hygiene, livelihood, nutrition, food security.
Somalia - To contribute food baskets for 77,352 individuals living in Bari, Nugaal, Mudug, Sool and Sanaag. Each food basket comprises 25 kg of maize, flour, sugar and other vegetables including dried beans, peas, chickpeas, lentils and three litres of vegetable oil, targeted at meeting the needs of a family of six minimally for a month.
The drought crisis has caused thirst and hunger, spread of diseases, decimated livestock, destroyed livelihoods and triggered large scale population movements. The International Federation of Red Cross and Red Crescent Societies (IFRC) is working with the Kenyan Red Cross, Ethiopian Red Crescent and the Somali Red Crescent to support affected communities, and need more support in the areas of health, nutrition, livelihoods and water sanitation.
Note: The SRC is not launching a public fundraising appeal at this point. However, donations can be made at Red Cross House, 15 Penang Lane, Singapore 238486, during office hours (Monday to Friday, 9am to 6pm). Cheques can be made payable to 'Singapore Red Cross Society' and posted to the above address. Donations to overseas efforts are not tax deductible.
Donations to overseas efforts are not tax-deductible.
In the event that donations exceed the expenses incurred by Singapore Red Cross in this specific disaster response, any surplus or unspent money, after 3 years from the date of inception of the fund, can be used to prepare for and serve communities affected by other disasters or may be used to complement or to sustain projects undertaken by SRC in helping the vulnerable in areas affected by disasters.
Photo: Somali Red Crescent Society mobile health clinic midwife and nurse Hibak daind Abdi checks the health of pregnant and lactating women living in remote, drought-affected communities.