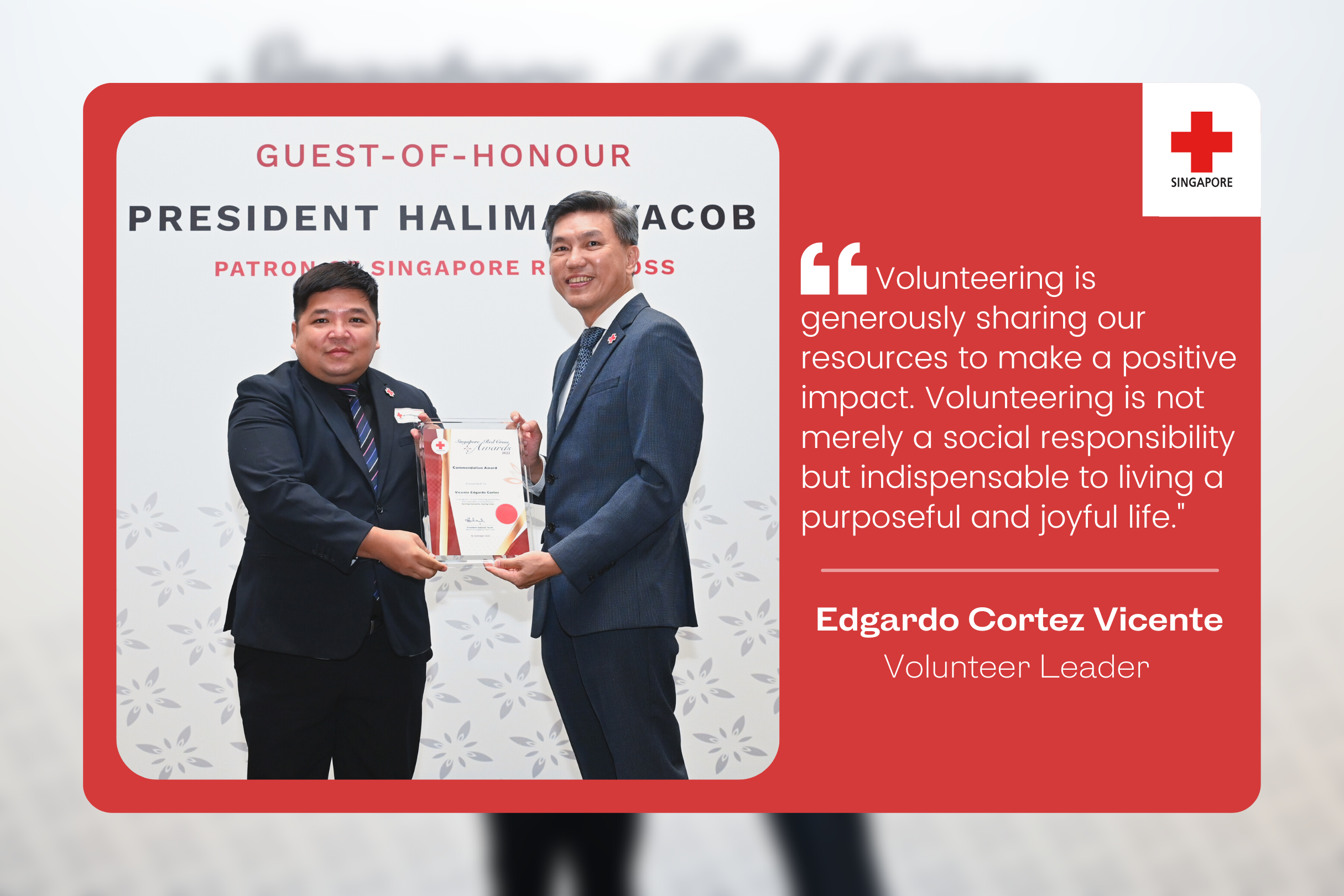 Passionate about volunteering since his teens, Edgardo Cortez Vicente established volunteer organisations that served the children, the youth, and the elderly in the Philippines. After graduating from university, he worked as a full-time community service worker championing welfare of prisoners, farmers, urban poor, indigenous people, and out-of-school youth. Thereafter, he became a politician looking after the needs and welfare of the marginalised community in the Philippines. Since relocating to Singapore, he has been volunteering in different charities, including the Singapore Red Cross (SRC). At SRC, he volunteers by leveraging his expertise in organisational effectiveness, human resources, and leadership development to develop a Volunteer Leadership Programme for volunteer leaders.
In 2011, Edgardo made the life-changing decision to relocate to Singapore to broaden his horizons. His heart to serve spurred him to volunteer at different charitable organisations in Singapore. Remembering that his friend worked with the Philippine Red Cross, Edgardo embarked on his volunteering journey with the Singapore Red Cross' (SRC) Volunteer Management department in 2019.
"When we serve, we care for others and are there for them. Ultimately, it's also about love. Volunteering is generously sharing our resources to make a positive impact. Volunteering is not merely a social responsibility but indispensable to living a purposeful and joyful life," Edgardo says.
In 2019, Edgardo started his volunteering journey with the SRC's Volunteer Management department by conceiving and organising a workshop on Effective and Engaging Presentation Skills and enhancing the Volunteer Induction Session (VIS) experience for the new volunteers.
Developing a Volunteer Leadership Programme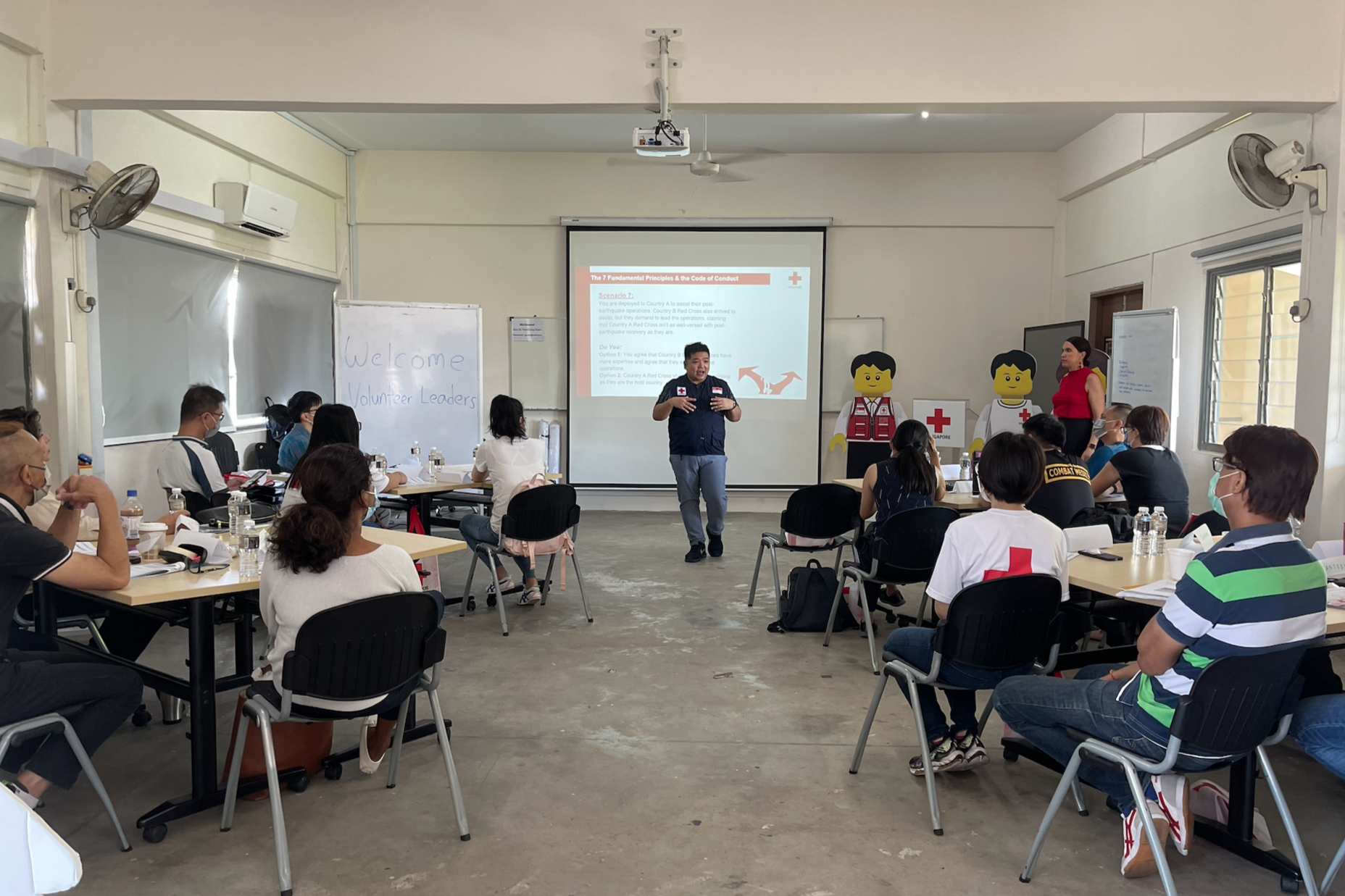 In 2021, Edgardo was engaged by SRC's Volunteer Management department to plan and facilitate the Volunteer Leadership Programme (VLP) with the workgroup. Thereafter, he was appointed as the workgroup's team leader spearheading the revised VLP framework from 2022 onwards.
As a volunteer leader, Edgardo believes in building a cohesive, healthy, and effective core team by establishing and strengthening trust and camaraderie. He inspires his core team to work together towards a shared purpose as they practise accountability.
"I build camaraderie and trust with the core team. By building that relationship and explaining the rationale behind what we do, we garner their support. Together, we can create a greater impact on society," he says.
After diligently working for months, his team learnt about the desired leadership competencies in consultation with Heads of Department and the Secretary-General and CEO. His team then developed the SRC Volunteer Leadership Development Framework and competencies aimed at empowering volunteers to become servant and transformational leaders. After the SRC Management Team approved the framework, it was cascaded to the volunteer leaders who supported the framework.
"The Leadership Development Framework significantly impacts how our volunteer leaders carry out their responsibility in leading themselves, their fellow volunteers, their projects and programmes. Most importantly, the positive contribution they can deliver for SRC and our community," he says.
From July to August 2022, the work group organised a four-day SRC Volunteer Leadership Programme, attended by a combination of 20 seasoned and new volunteer leaders.
"I engaged the class and shared my knowledge while ensuring that the participants were comfortable. Leveraging my expertise in organisational effectiveness, human resources, and leadership development, I developed the SRC Leadership Programme to make a positive difference to all volunteer leaders. It's not merely about serving others. It's also about transforming their lives," he said.
Feedback on the Workshop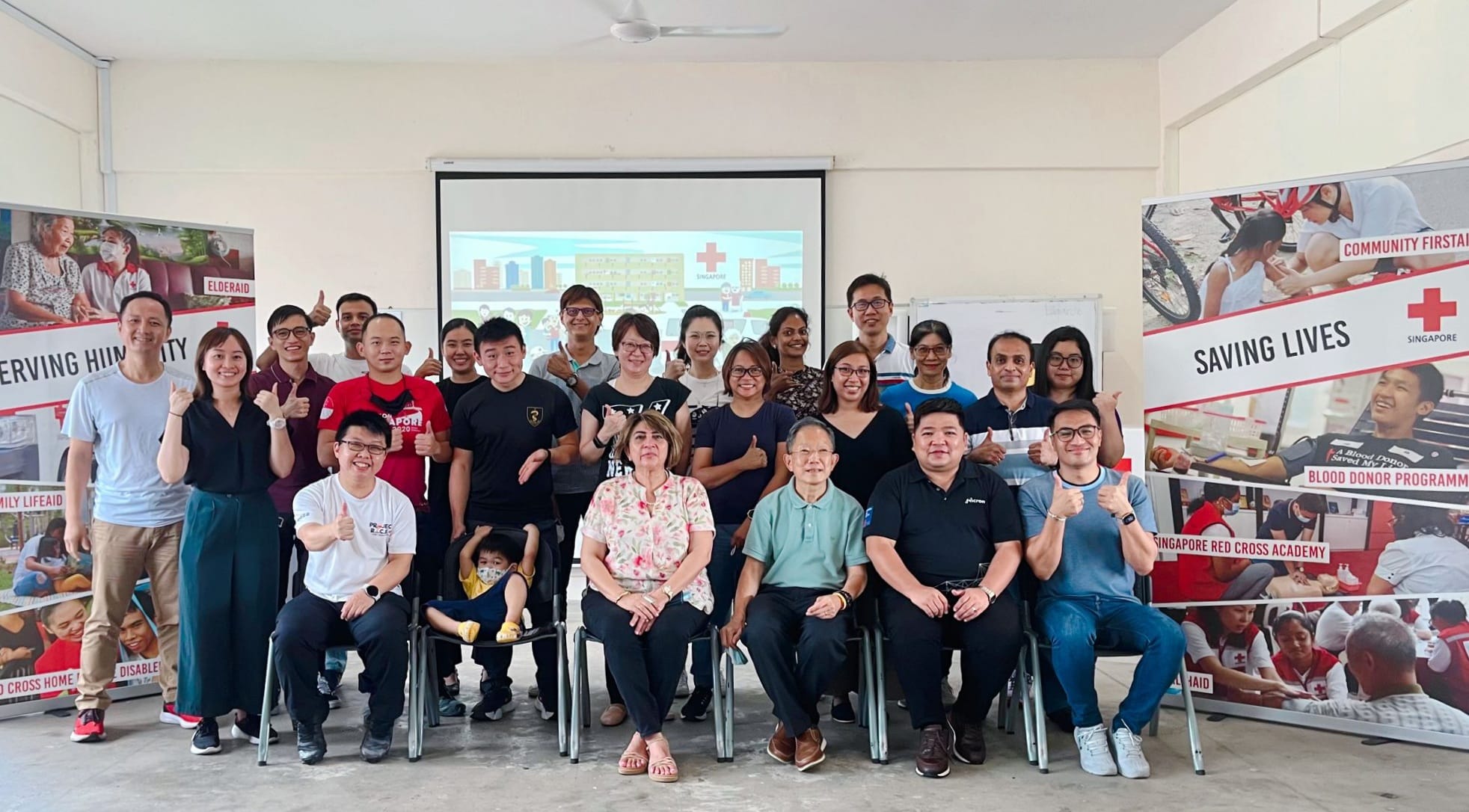 Santosh Pillai, a seasoned volunteer leader who attended the programme, says, "The leadership workshop was professionally conducted, and will empower us to become successful Volunteer Leaders."
"The Volunteer Leadership Programme prompted me to reflect upon my attributes and qualities of a volunteer leader. The curated topics may seem to be common sense, but they are not commonly covered in other volunteer training outside SRC," says another seasoned volunteer leader, Janus Ho.
Finally, volunteer leader Prateek Kumar Gupta clearly articulated the content and impact of the programme by saying, "This programme is very aptly tailored for the volunteer leaders. Besides equipping volunteer leaders with knowledge on project planning and execution, the programme also focuses on understanding oneself and others. This is really indispensable to working in a team and leading a team."
For Edgardo, the positive feedback he received from the participants was testimony of the positive impact he made in the lives of others.
"When you see the participants' smiles and laughter, you will gain satisfaction in the knowledge that these volunteer leaders are passionate and committed to serving humanity and saving lives," he says.
Bringing the Leadership Programme Further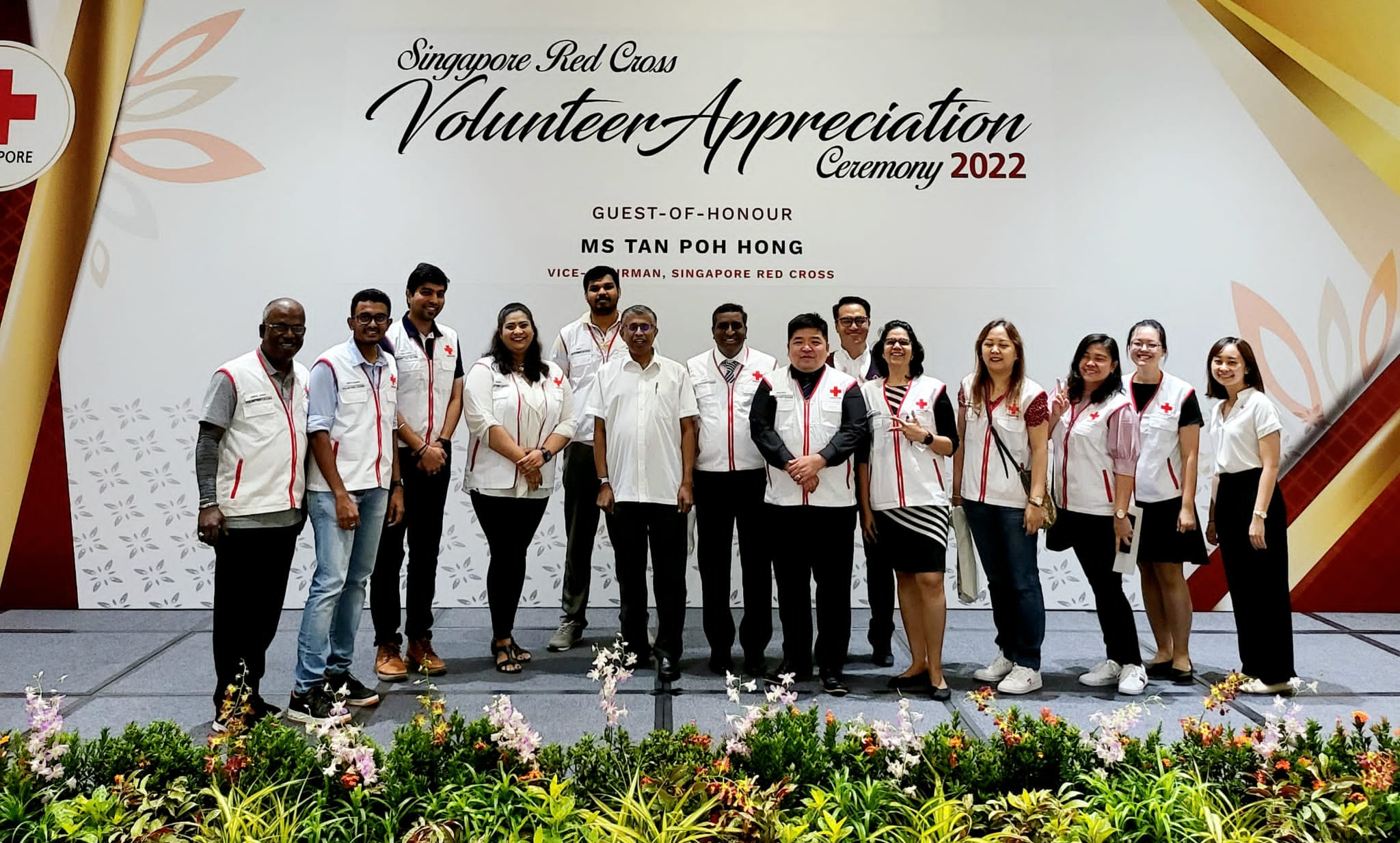 After implementing the volunteer leadership workshop, Edgardo says his team realised that their work should not stop at developing volunteer leaders. Instead, the team should continuously engage and transform the volunteer leaders to contribute more to organisational goals and initiatives.
"In 2022, we were in the first stage, which was to 'Develop'. In 2023, we are moving to the second stage, which is to 'Engage' to continually ignite the passion of our volunteer leaders. The final stage is to 'Transform' to empower them to contribute more, not merely with their respective departments, but to volunteer across functional departments of the Singapore Red Cross. I encourage the volunteer leaders to lead first. If possible, make some transformational feats," he says.
His volunteerism and contributions to SRC were recognised when Edgardo received a Commendation Award during the SRC Awards in October 2022.
"It is memorable when beneficiaries and volunteer leaders appreciate and remember us, after we served them," he says about receiving the award.
He is not the only one in his family volunteering. His wife, Rowena Vicente, is also an SRC volunteer for the Human Resource Workgroup. They both hope that their six-year-old daughter, Zsophia, will be inspired to follow in their footsteps to volunteer in the future.
For Edgardo, to live a joyful life is about doing what you are passionate about while fulfilling the purpose of serving others, and making a positive impact without consideration of the cost or reward.
By Illka Gobius, Volunteer
Copyedited by Nitisha Venkatachari, Volunteer