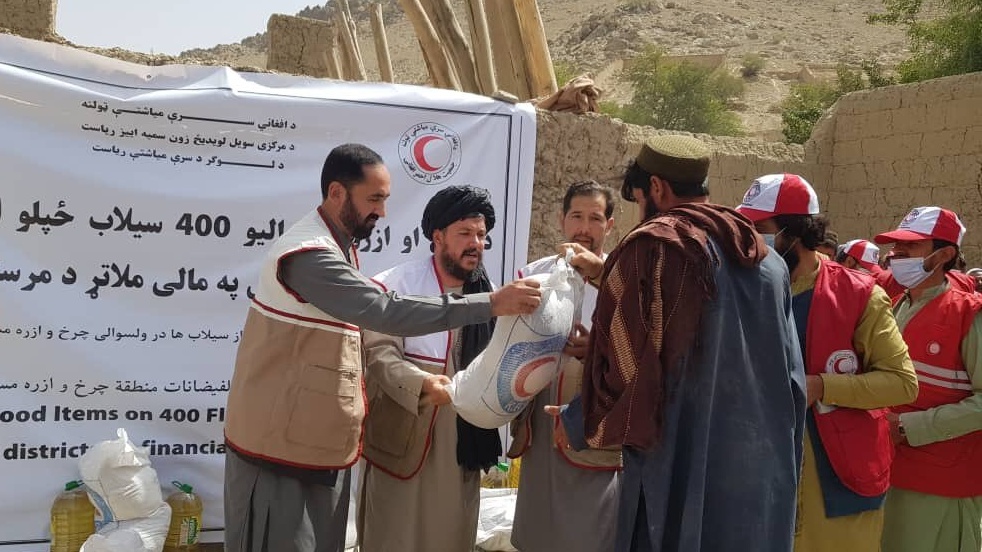 In response to the humanitarian crisis in Afghanistan, the Singapore Red Cross (SRC) has launched an emergency public appeal to support the ongoing humanitarian efforts by the International Federation of Red Cross and Red Crescent Societies (IFRC) and the Afghanistan Red Crescent Society (ARCS). This follows the public appeal that SRC had launched in May in response to the ongoing drought in Afghanistan. The funds raised from both appeals would be channeled towards relief and recovery of affected communities, with a focus on emergency healthcare and restoration of the livelihoods to the vulnerable communities.
Mr Benjamin William, Secretary General and CEO of Singapore Red Cross, said, "Afghanistan, like any country torn by internal conflict, has an overstretched health system. Besides the ongoing COVID-19 pandemic, it has recently been struggling to deal with the consequences of conflict. The country is currently facing a complex humanitarian crisis due to the combination of the conflict, the pandemic, a devastating drought, food insecurity, and displacement of communities, all of which have exposed the gaps in the medical services. At present, health and protection constitute the two main priorities of the Red Cross Red Crescent Movement's humanitarian response. The Singapore Red Cross is committed to working closely with the IFRC and the Afghan Red Crescent Society to provide them with resources that can help expand their outreach to communities and support the critical needs of the Afghan people."
According to the International Committee of the Red Cross (ICRC), 18.4 million people require humanitarian assistance, with an estimated 7 million people having no access to health care facilities and 3.1 million children at risk of acute malnutrition. To date, around 140 medical teams have been deployed by the IFRC and ARCS to provide primary healthcare services, polio and routine vaccination, and to undertake acute flaccid paralysis (AFP) surveillance.
Separately, since 2020, SRC has also provided health equipment for healthcare institutes in Afghanistan to support the fight on COVID-19, including 100,000 facemasks and 100 10-liter oxygen concentrators. The needs on the ground continue to increase. The funding raised from this project will go towards the continuous procurement and logistics of medical supplies, which are essential items required for winter. SRC will also work together with the IFRC and ARCS on other components such as livelihood protection and restoration, and emergency food security.
SRC has also activated its "Restoring Family Links" (RFL) service to assist Singaporeans and others to locate their immediate family members who may have been affected by the disaster with whom they have difficulty in contacting. For assistance, please contact SRC.
Afghanistan Crisis Response
Giving.sg, Give.Asia, DonorBox, Benevity
2) PayNow
Go to "Paynow" > Click "Paynow to UEN" > Key in "S86CC0370ERF1" > Key in the amount you would like to donate> Input "Afghanistan Crisis" under Bill Reference.

Or

Go to "Scan & Pay" > Scan QR Code given> Key in the amount you would like to donate> Input "Afghanistan Crisis" under Bill Reference.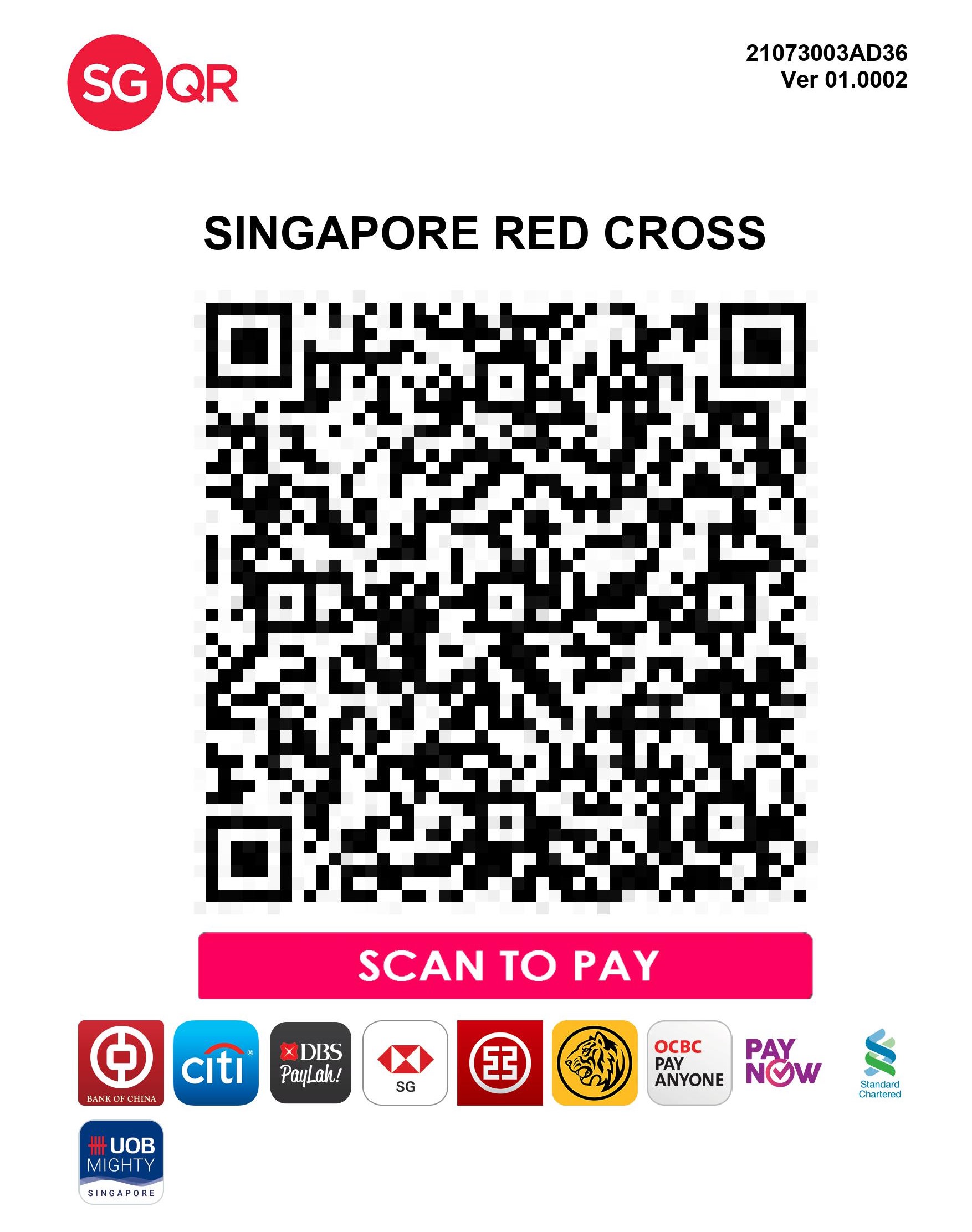 3) Fund Transfer
Select "Transfer Money" > Go to "One-Time Transfer" > Click "To other bank" > Key in "SINGAPORE RED CROSS" > Select "Standard Chartered Bank (Singapore) Limited" > Enter account no. "0100263143" > Key in the amount you would like to donate> Input "Afghanistan Crisis" under Comments.

4) Cheque donation
Please make cheque payable to 'Singapore Red Cross Society', to be posted to Red Cross House, 15 Penang Lane, Singapore 238486. Please leave your name, postal address and indicate "Afghanistan Crisis" at the back of your cheque.

Notes:
Donations to overseas efforts are not tax-deductible.
In the event that donations exceed the expenses incurred by Singapore Red Cross in this specific disaster response, any surplus or unspent money, after three years from the date of inception of the fund, can be used to prepare for and serve communities affected by other disasters or may be used to complement or to sustain projects undertaken by SRC in helping the vulnerable in areas affected by disasters.