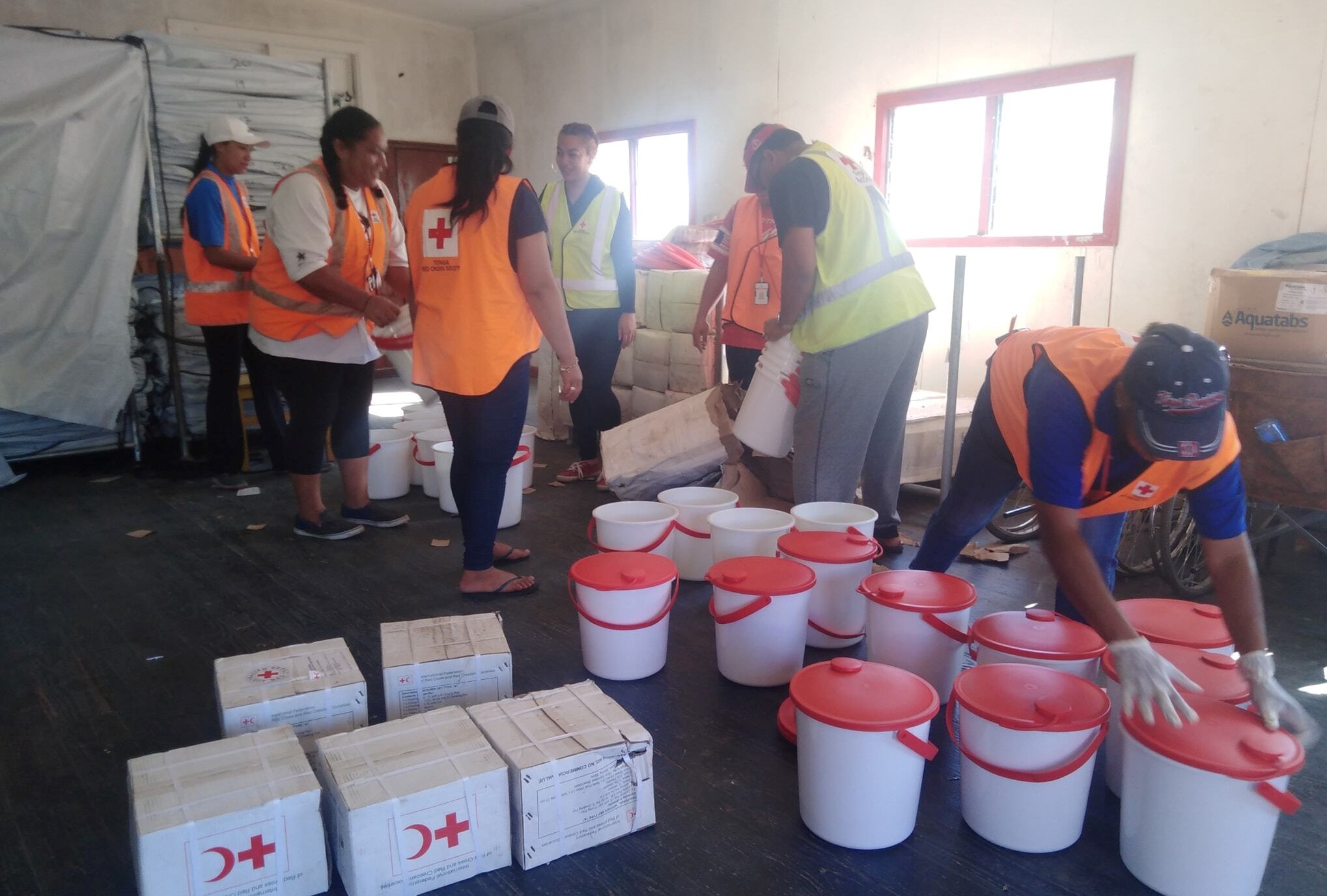 Singapore, 18 January 2022 - In response to the massive volcanic eruption and resultant tsunami that struck Tonga last Saturday, the Singapore Red Cross (SRC) has pledged S$50,000 in humanitarian aid towards the emergency response by the Red Cross and Red Crescent Movement, led by Tonga Red Cross. The assistance will go towards relief items including food, water, hygiene and shelter. SRC will also be launching a public fundraising appeal to aid disaster relief and recovery operations, with details to be released in the following days.
Mr Benjamin William, Secretary General and CEO of Singapore Red Cross, said, "Currently there is very limited information on the situation, with all communication lines in the country being disrupted and no timeframe given on restoration. Even the Red Cross Red Crescent Movement has limited contact with our counterparts in the Tonga Red Cross and are therefore unable to establish the full scale of the disaster and nature of the support they need besides the basic necessities. The Singapore Red Cross is monitoring the situation closely and we stand ready to offer more assistance as we receive further updates on the situation in Tonga."
This was one of the worst volcanic eruptions the Pacific has experienced in decades, and the subsequent tsunami had reportedly caused significant property damage in the capital city of Nuku'alofa.
Mr William added, "The full extent of damage is not known yet but many areas would have been affected by the substantial volcanic ashfall. It is likely that the communities will be in need of access to food and safe drinking water. Shelter is also a concern particularly for communities residing near the coastline."
The Singapore Red Cross has also activated its "Restoring Family Links" (RFL) service to assist Singapore residents to locate their immediate family members who may have been affected by the disasters with whom they have difficulty in contacting. For assistance, please contact SRC.
Tonga Volcanic Eruption Relief
1) Make an online donation - Giving.sg, Give.Asia, Donation Portal, DonorBox
2) PayNow
Go to "PayNow" > Click "Paynow to UEN" > Key in "S86CC0370EFR2" > Key in the amount you would like to donate> Input "Tonga Volcanic Eruption" under Bill Reference.

Or

Go to "Scan & Pay" > Scan QR Code below> Key in the amount you would like to donate> Input "Tonga Volcanic Eruption" under Bill Reference.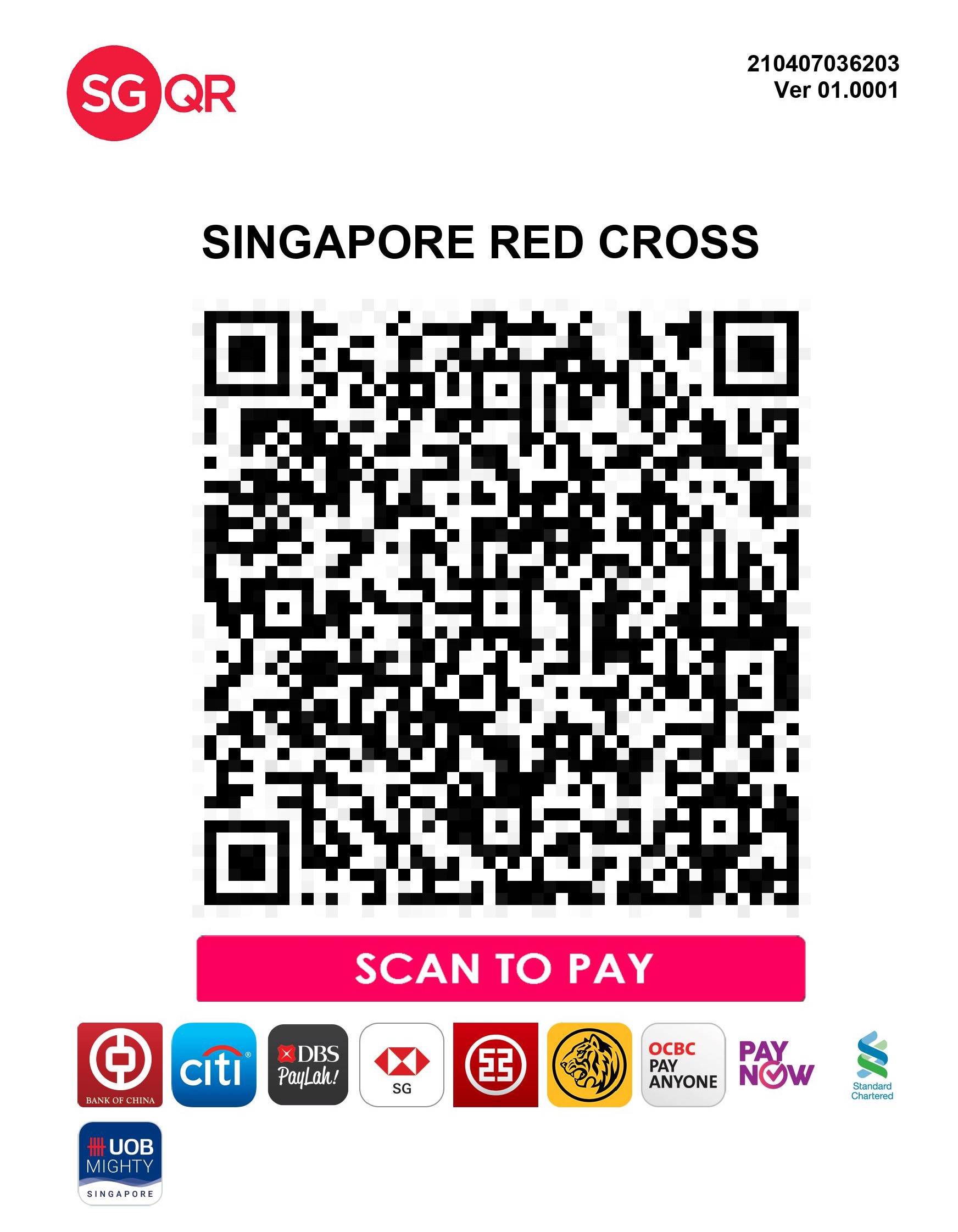 3) Fund Transfer
Select "Transfer Money" > Go to "One-Time Transfer" > Click "To other bank" > Key in "SINGAPORE RED CROSS" > Select "HSBC (Corporate)" > Enter account no. "142038546002" > Key in the amount you would like to donate> Input "Tonga Volcanic Eruption" under Comments.
4) Cheque donation
Please make cheque payable to 'Singapore Red Cross Society', to be posted to Red Cross House, 15 Penang Lane, Singapore 238486. Please leave your name, postal address and indicate "Tonga Volcanic Eruption" at the back of your cheque.
Notes:
Donations to overseas efforts are not tax-deductible.
In the event that donations exceed the expenses incurred by Singapore Red Cross in this specific disaster response, any surplus or unspent money, after three years from the date of inception of the fund, can be used to prepare for and serve communities affected by other disasters or may be used to complement or to sustain projects undertaken by SRC in helping the vulnerable in areas affected by disasters.

Photo by IFRC