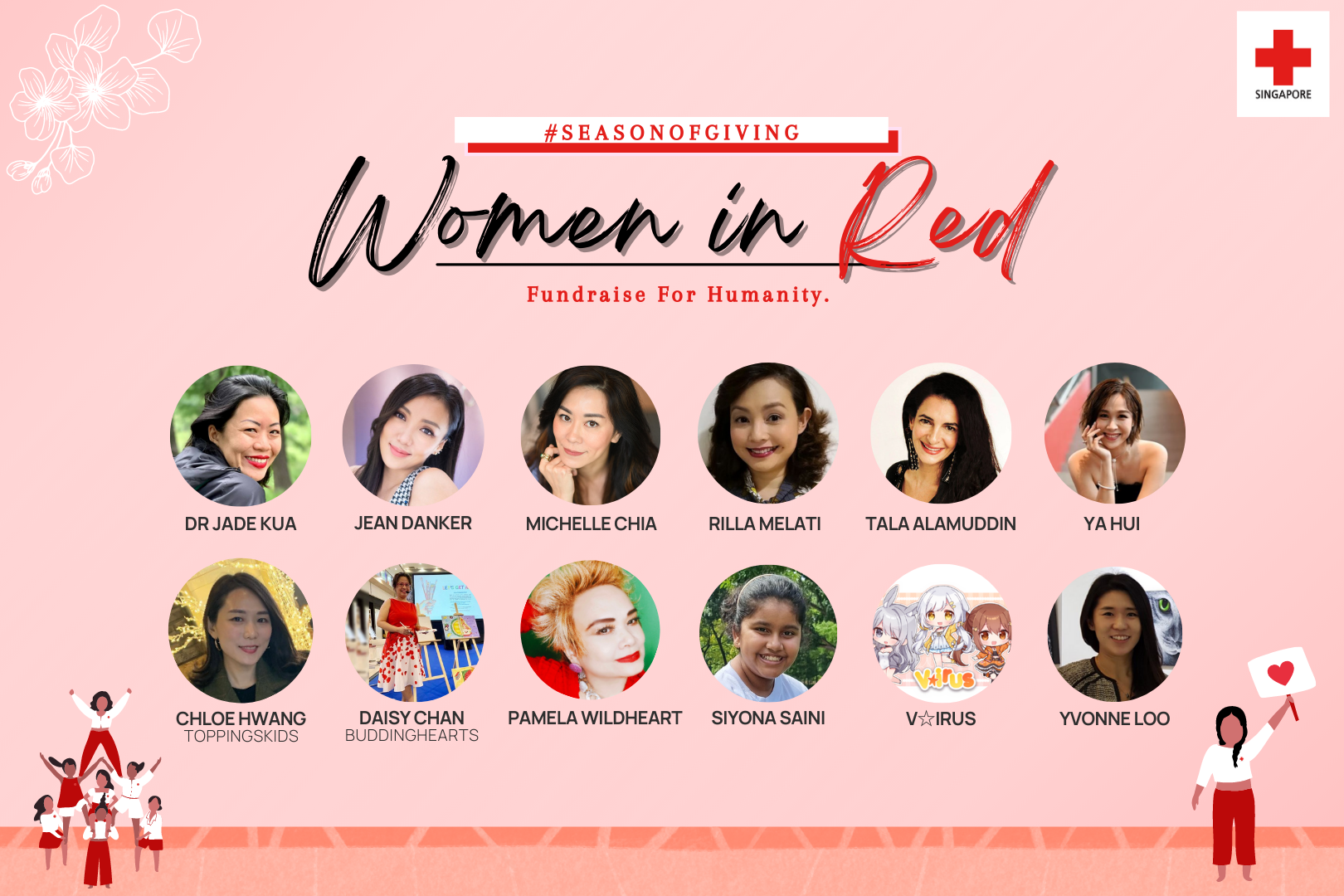 Singapore, 12 December 2022 – Female entrepreneurs and influencers are banding together as Women in Red to raise funds for humanitarian causes - to send help and hope this year-end to our beneficiaries. In December, Singapore Red Cross(SRC) celebrity ambassadors and friends Ya Hui (雅慧), Jean Danker and Michelle Chia (谢韵仪), Rilla Melati, Pamela Wildheart; female entrepreneurs Chloe Hwang (Toppingskids), Daisy Chan (BuddingheARTS), Dr Jade Kua, Jen (Jynk Ink), Tala Alamuddin (Totally Tala) and Yvonne Loo; game streamers V☆irus and many others, including livestreamer Alson Chee (AnyHowCanLah) will initiate exciting activities to raise funds for the Singapore Red Cross from their respective communities. (Details in Annex A)
For the second year running, the SRC is rallying women and supporters of women to join the movement - take up a challenge, donate sales proceeds of beloved products and experiences or simply make a contribution. Launched in 2021, in honour of SG Year of Celebrating Women, our Women in Red has thus far raised $80,000 for local humanitarian causes to uplift the vulnerable, leveraging on their professional networks and communities of influence.
"Collaboratively, women have a growing impact on philanthropic giving, and they have extraordinary potential to change the world for the better. We are grateful to all the women and their supporters who are raising awareness and funds for our humanitarian causes. Women in Red is an inclusive fundraiser, and we encourage fathers, husbands, brothers, sons and actually everyone, to join the movement in appreciation of the wonder-women in their lives," said Mr Benjamin William, Secretary General and CEO of Singapore Red Cross.
All funds raised through the Women in Red campaign will go towards funding SRC's local humanitarian causes such as ElderAid (Community Befriending), Family LifeAid (Young Hearts; Meals with Love), HealthAid (Medical Chaperone and TransportAid; Community Health on Wheels), and the Red Cross Home and Day Activity Centre for the Disabled.
How to participate
Women In Red encourages participants and partners to set up fundraisers to encourage friends, families and clients to make a donation to SRC. They can host a lunch or dinner club and have guests pledge a gift to SRC, host an art class, sport activity or photography lesson to teach friends something new and have them make a donation in return. Individuals and families can also organise a friendly tournament and livestream the gameplays or organise a clothes exchange and give the pre-loved items a new lease of life, and pledge the proceeds to SRC.
Other ways to contribute include making a donation in honour of a loved one, buying Christmas gifts from the Singapore Red Cross online shop, donating a portion of sales proceeds to SRC, and donating past season / stock overruns or #DeclutterAndDonate and allow our charity Shop+ to sell your wares.
Annex A
#WomeninRed in Action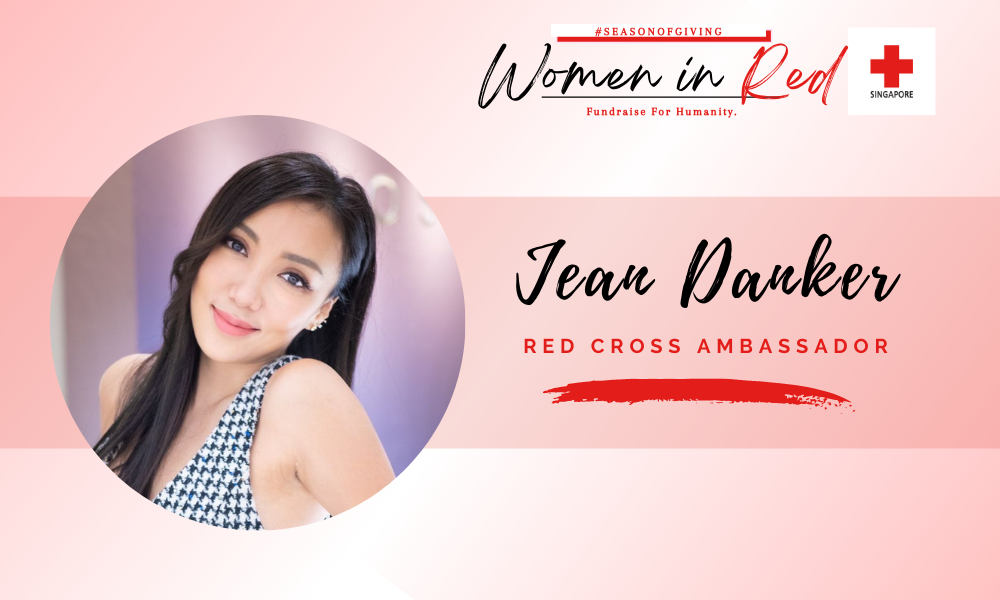 Mediacorp CLASS 95 Radio Presenter Jean Danker, will lend her voice to narrate Personalised Greetings, Wishes, Messages, Quotes to fundraise for the Singapore Red Cross.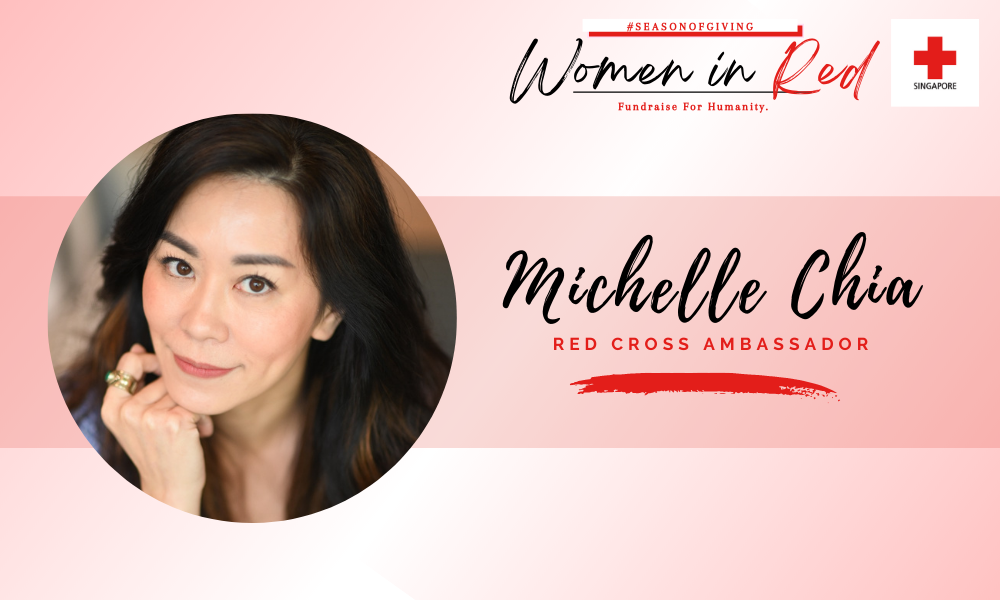 Michelle Chia, Co-founder of livestream hub, MDADA, will dedicate and conduct a livestream for the Singapore Red Cross' exclusive merchandise in December.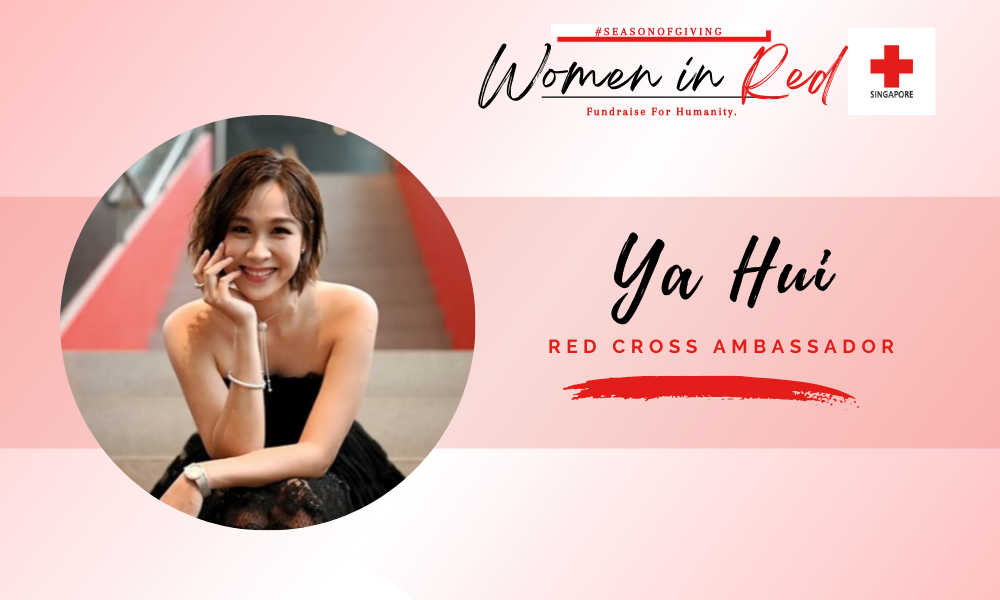 Joining hands with Cookin1, Singapore Red Cross Ambassador, Mediacorp Artiste Ya Hui is organising 'Magical Love, Magical Earth', a sustainability market to spark awareness in sustainable practices, and to raise funds for local humanitarian causes and the arts. Together with her fan club, Team Ya Hui, they will be selling T-shirts specially designed, where 100% of the proceeds will be donated.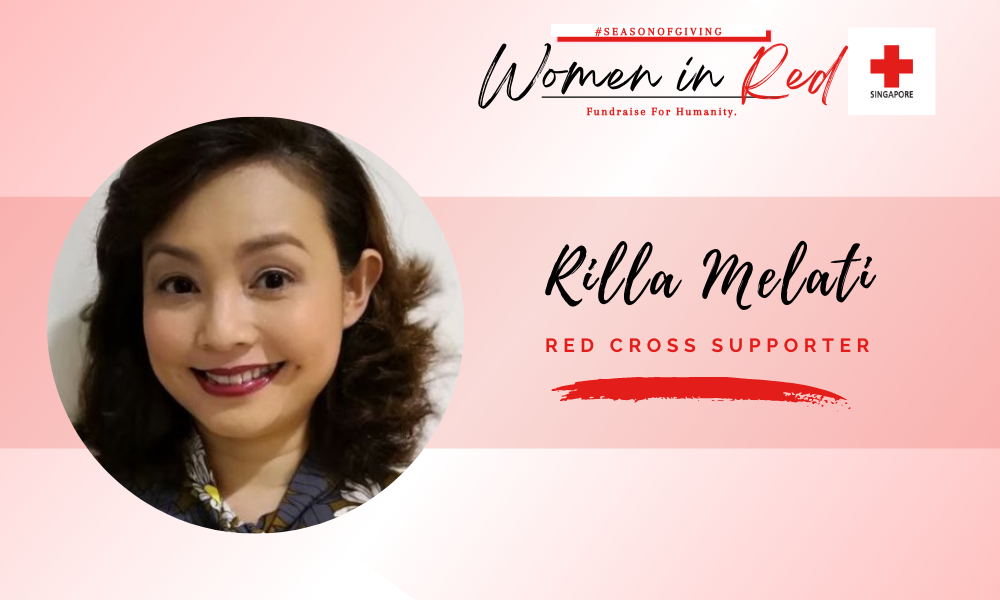 Rilla Melati is a published author of award winning children's books. She is also the Director of Mini Monsters Ltd, a bilingual educational company that develops creative content for children. To usher in the new year and as an early celebration of her birthday in January, Rilla will be encouraging her friends and loved ones to pledge a donation as a birthday gift for her.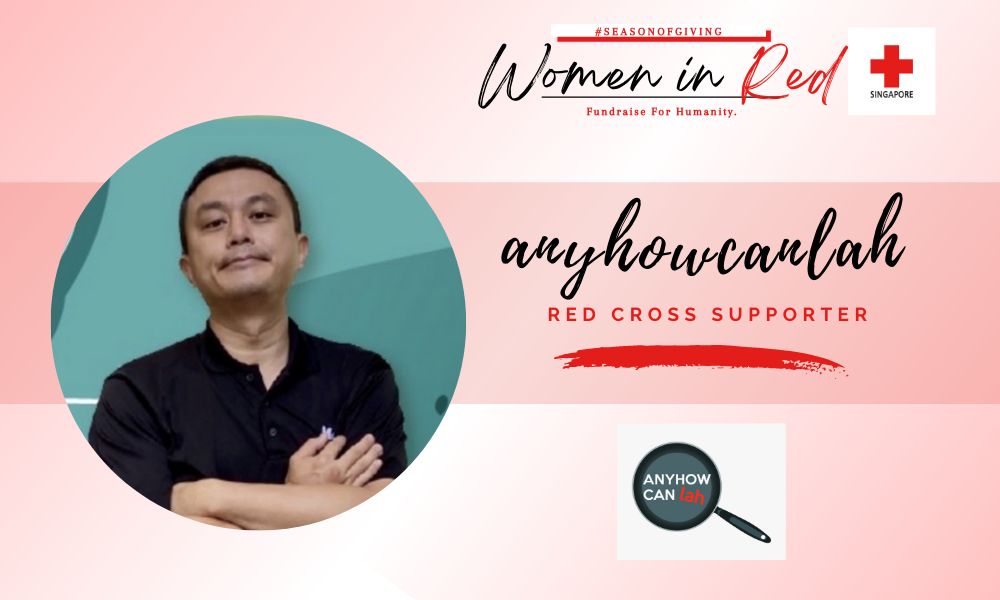 Alson Chee, is a Shopee & Tiktok livestreamer. He is participating to honour the important women in his life—his mother, wife and daughters. He will be conducting livestreams on his platforms to raise funds for the Singapore Red Cross.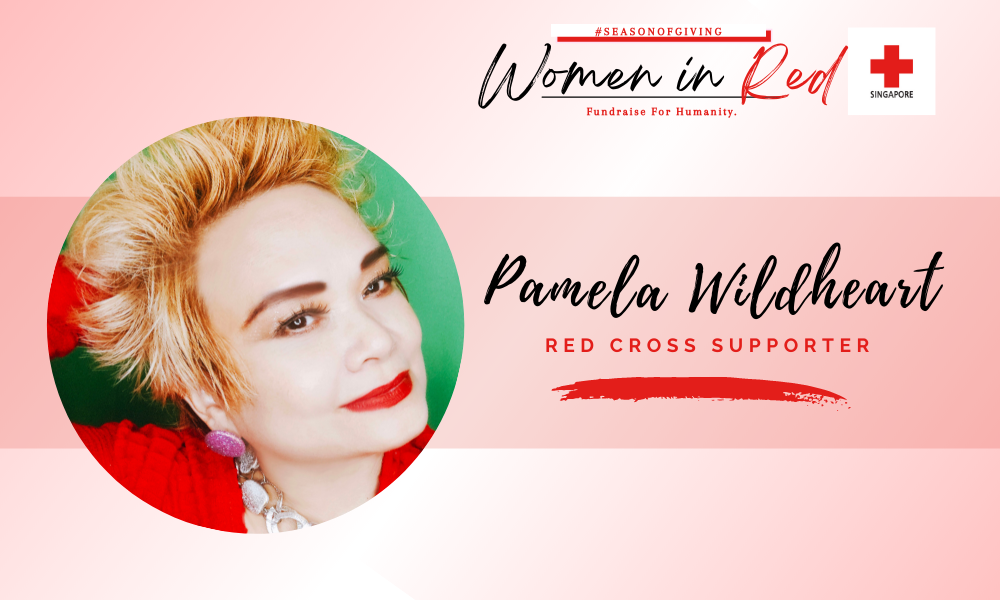 Pamela Wildheart is a recording artist, songwriter, music composer, actress, writer and former radio personality. She will raise funds for the Singapore Red Cross through her virtual concert, "A night with Pamela Wildheart" that is happening on 28th December 2022.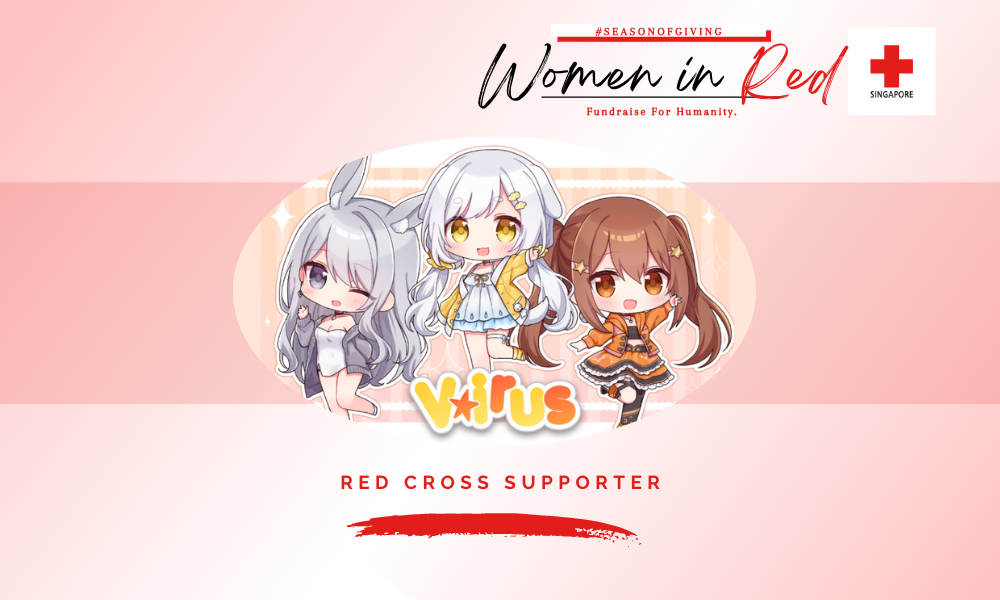 V☆irus is a 3-member VSinger group consisting of energetic and sunny idol Hikarin; sweet and gentle Maltese dog idol Koizumi Shinoko; as well as classy and talented idol Ms Rabbitsy. Though from different backgrounds, they connect by their love for singing, and strive to infect the world with their strong passion through their voices. They will be doing a gaming stream on 14th December to raise funds for the Singapore Red Cross.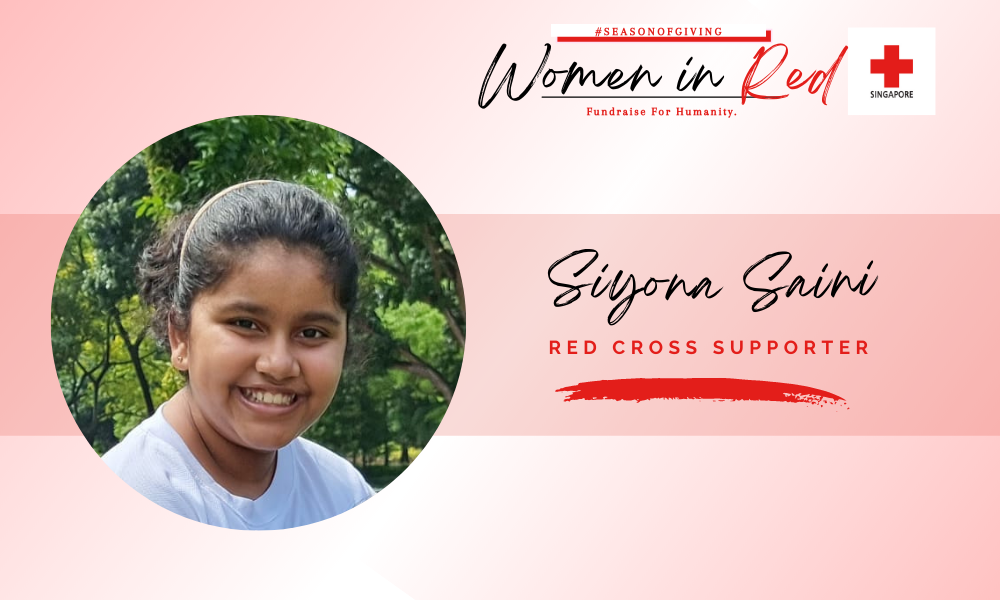 Siyona Saini, 12, has raised over $100,000 in support of the elderly and persons with disabilities. The avid volunteer fundraiser is encouraging donors to be a Santa to the vulnerable, and has shared a heartfelt video of herself advocating her campaign.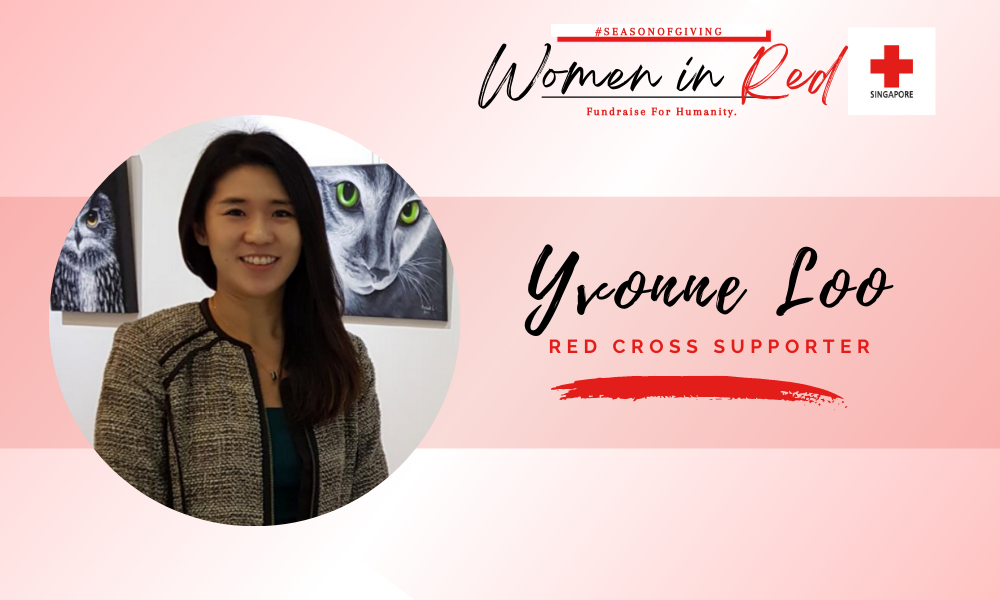 Yvonne Loo is a self taught artist, and started painting at the age of 10. She will donate reprints and merchandise of her animal painting collections to Singapore Red Cross donors who wish to have them as a token of appreciation.
Women-Led Brands and Businesses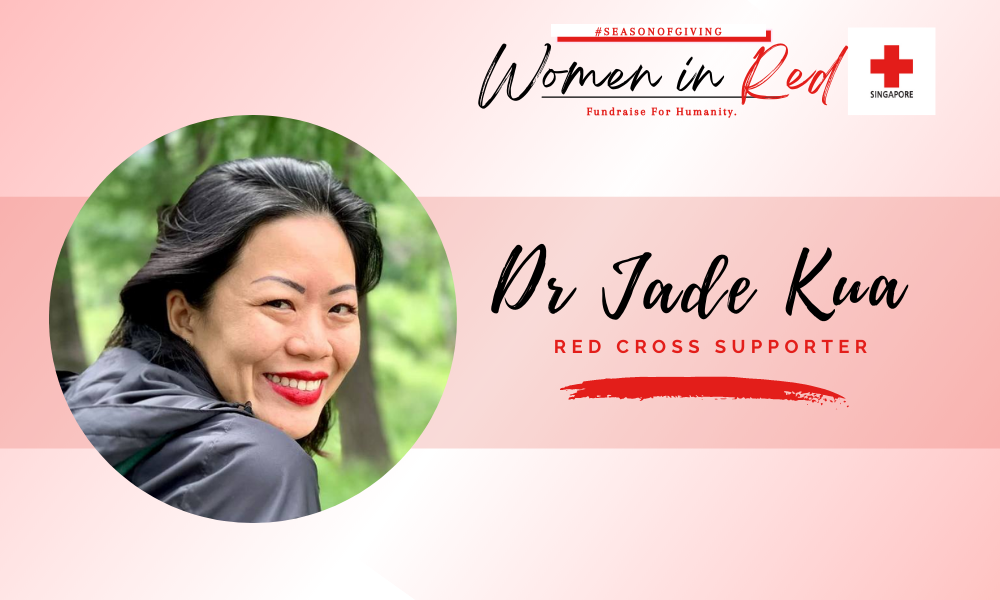 Dr Jade Kua is a life coach, entrepreneur, and critical care specialist who will donate part of the sales proceeds of her Good Night Marion Book and related merchandise to the Singapore Red Cross in December.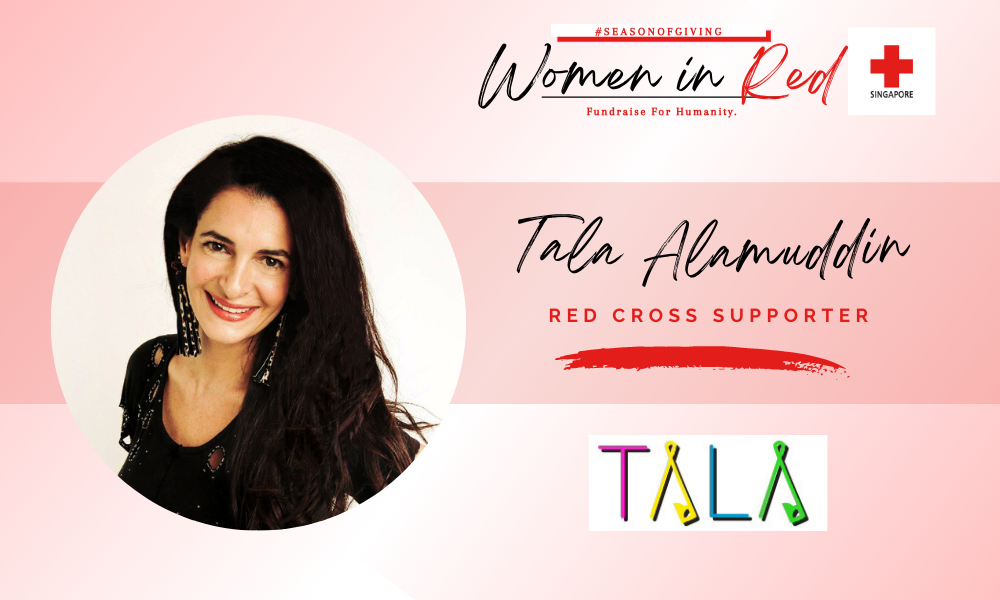 Tala Alamuddin is an entrepreneur, mother, provocateur, rebel with a cause for style and British designer. She is an intrepid and unrelenting spirit, a woman of the world and weaves her life experiences and inspirations into each of her thoughtfully created statement pieces. She is donating a portion of the sales proceeds of World Cup products on totallytala.com.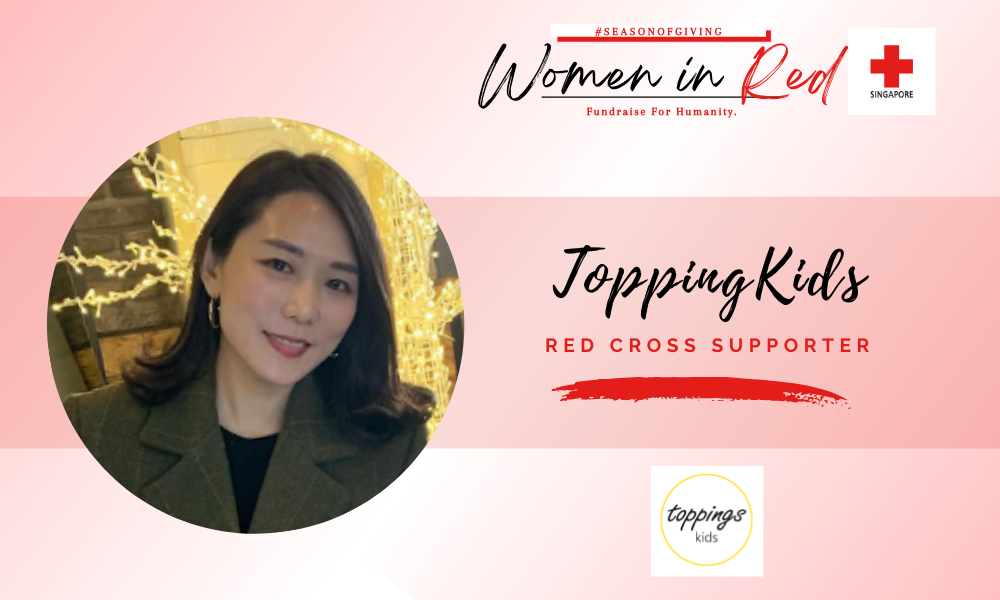 Founded by Chloe Hwang, ToppingsKids brings popular Korean products to Singapore for happy parenting and creative childhoods. They pledged to Adopt a Resident at the Red Cross Home for the Disabled (RCHD), and will be sponsoring the Christmas and Quarterly Birthday Celebrations for residents born between October and December.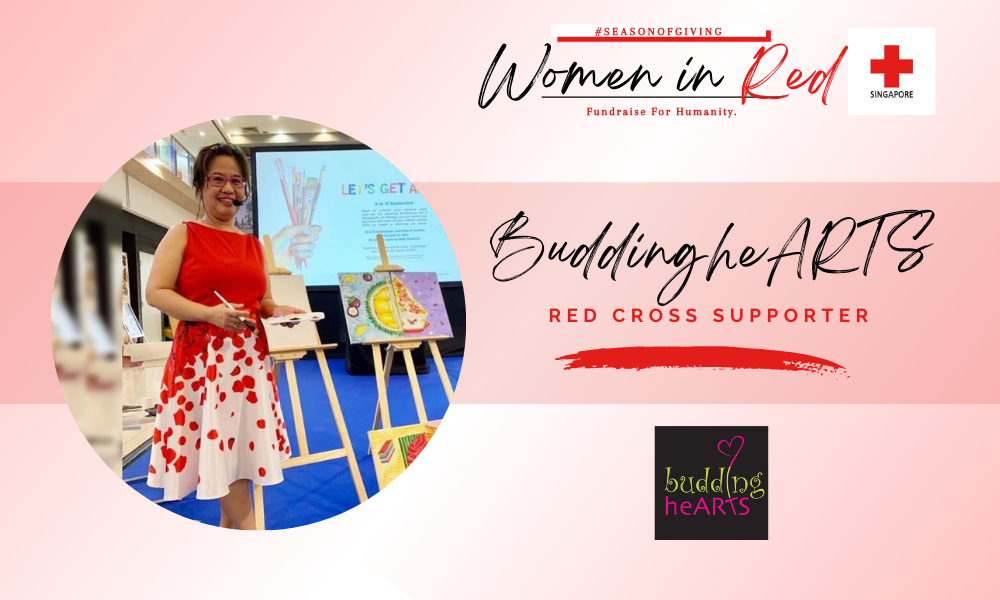 Daisy Chan is a commissioned fine arts artist of over 30 years. She will be donating her fees for trial classes at BuddingheARTS (valued at S$50 per kid per session) for the month of December to Singapore Red Cross.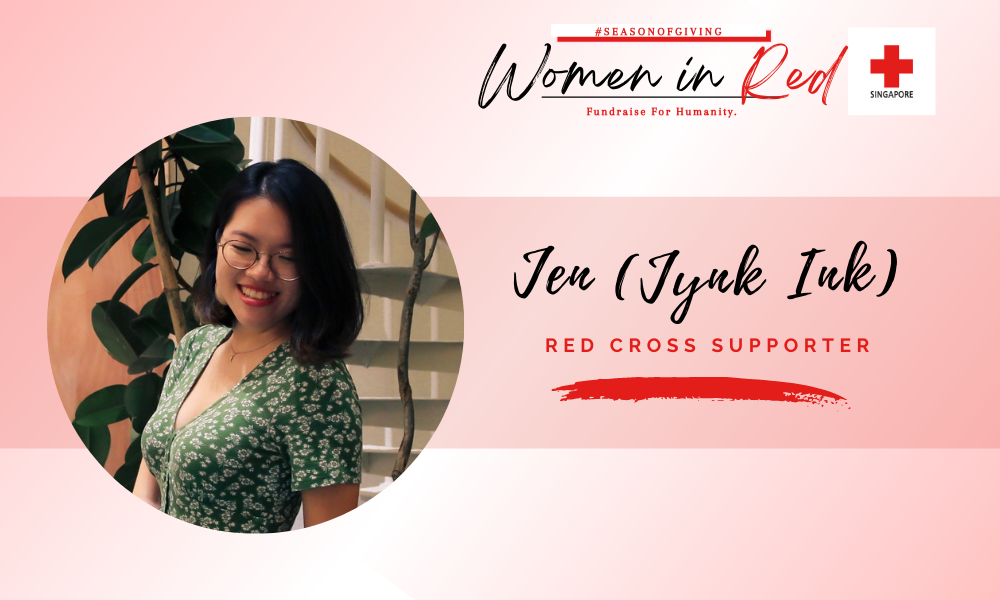 Jynk Ink was started by artist Jen who specializes in drawing botanical illustrations to stylistic line work. Her inspirations come from nature and her experience as an illustrator and animator. With over 6 years of experience with Jagua tattoos, bridging multiple art fields is the heart of Jynk Ink. Jen will be auctioning her art piece to raise funds for Women in Red.