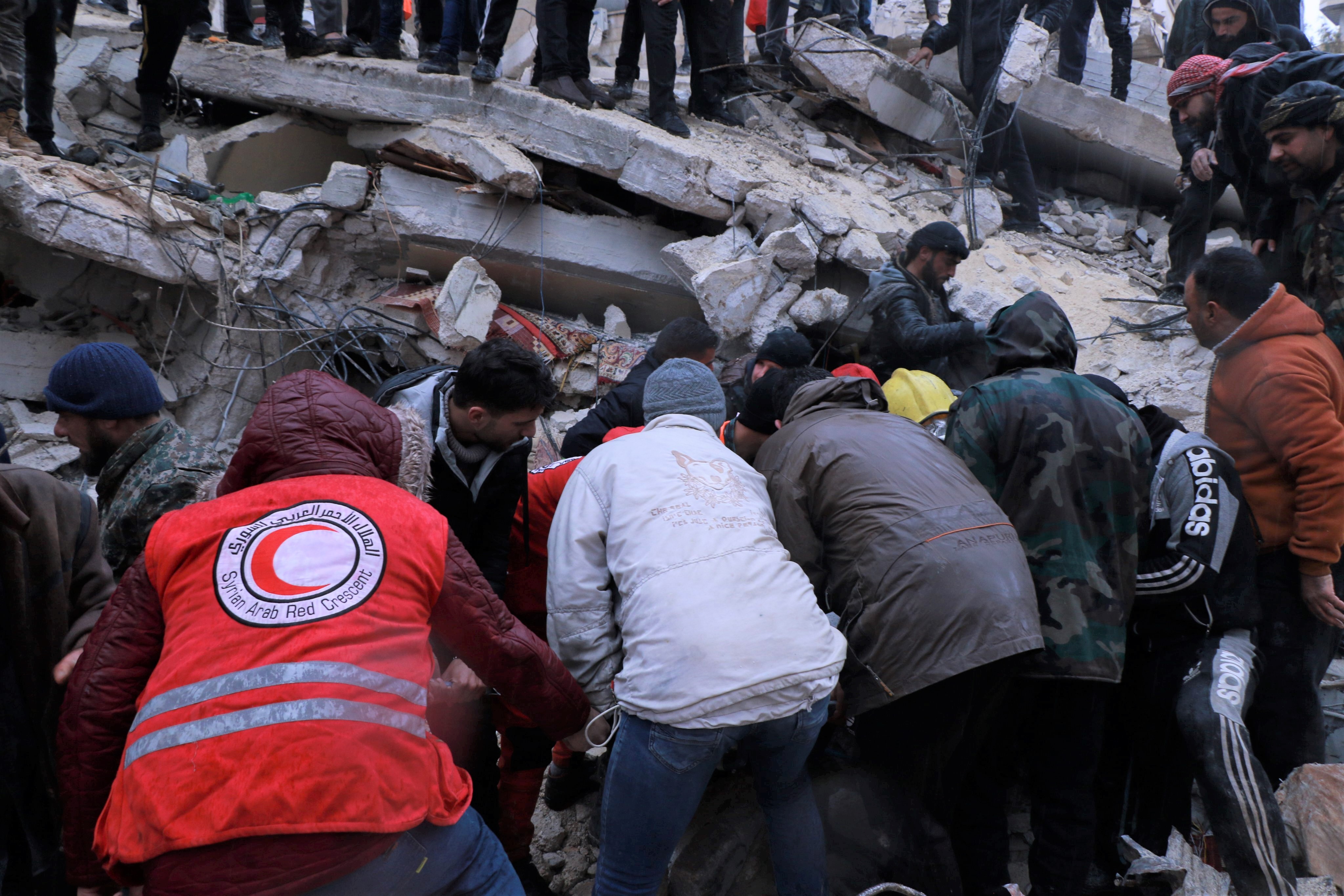 Singapore, 7 February 2023 – In response to the recent emergencies in Türkiye and Syria, the Singapore Red Cross (SRC) is pledging USD 100,000 in humanitarian aid (USD 50,000 respectively) to the Turkish Red Crescent (TRC) and the Syrian Arab Red Crescent (SARC) to directly support their ongoing relief efforts. SRC has also launched a public appeal to help support recovery operations in both countries.
"We are deeply saddened by the loss of lives and injury, as well as damage to property and livelihoods, arising from the devastating disaster, and are committed to supporting the emergency relief and recovery operations. We will continue to closely assess the situation with our sister national societies in the two countries, and stand ready to further support the relief efforts, including possibly deploying our responders on the ground to support the relief efforts. We hope the people of Singapore will support our fundraising appeal, to bring hope and help to affected communities in Türkiye and Syria," said Mr Benjamin William, Secretary General/CEO of Singapore Red Cross.
The Singapore Red Cross has also activated its "Restoring Family Links" (RFL) service to assist Singapore residents to locate their immediate family members who may have been affected by the disaster with whom they have difficulty in contacting. For assistance, please email rfl@redcross.sg.
The TRC has deployed teams to ten provinces in the south and southeast regions of Türkiye where the earthquake has impacted. The teams are equipped with stocks of food and basic aid items such as tents and blankets to support those who have been injured and evacuated. In addition, they are providing psychological support, distributing hot meals, and sending their national stock of blood and plasma to the affected regions.
In Syria, the SARC has been responding to the communities since the earthquake occurred. They are supporting search and rescue operations, providing first aid, performing emergency medical evacuations, and transporting injured individuals to hospitals.
A powerful earthquake struck Türkiye and its neighbouring country, Syria, on February 6, 2023. The first earthquake occurred 34 km west of Gaziantep at 04:17 AM local time and caused widespread damage in Turkey and Syria with a magnitude of at least 7.8 on the moment magnitude scale. The earthquake is considered one of the strongest to hit Türkiye in modern times and has resulted in the loss of over 4,300 lives, leaving nearly 18,000 people injured. The death toll is expected to rise as search and rescue efforts continue.
Türkiye and Syria Earthquake Response
1) Make an online donation - Giving.sg, Give.asia, Donation Portal
2) Fundraise for SRC
Register as a third party fundraiser and email us the completed form.
Or
Set up an online fundraising campaign on Giving.sg.
3) PayNow
Go to "PayNow" > Click "PayNow to UEN" > Key in "S86CC0370EFR2" > Key in the amount you would like to donate > Input "Turkey Syria Earthquake" under Bill Reference.

Or

Go to "Scan & Pay" > Scan QR Code below > Key in the amount you would like to donate > Input "Turkey Syria Earthquake" under Bill Reference.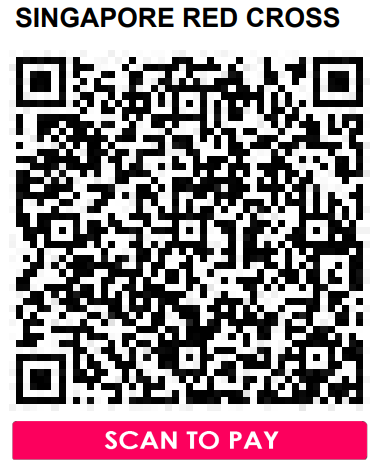 4) DBS LiveBetter
Visit the DBS Digibank App > Click on "More" > Scroll down to "Other Services" and click on "LiveBetter" > Login to your Digibank Account > Click on "Give Better" > Under "Campaigns", click on "Donate to Earthquake Relief and Operations in Turkey and Syria" > Select "Contribute to the Campaign" > Insert Amount (in SGD) > Click "Next" and then "Transfer Now".
5) Fund Transfer
Select "Transfer Money" > Go to "One-Time Transfer" > Click "To other bank" > Key in "SINGAPORE RED CROSS" > Select "HSBC (Corporate)" > Enter account no. "142038546002" > Key in the amount you would like to donate > Input "Turkey Syria Earthquake" under Comments.
6) Cheque donation
Please make cheque payable to 'Singapore Red Cross Society', to be posted to Singapore Red Cross, 6 Fort Canning Rd, #02-01 YWCA, Singapore 179494. Please leave your name, postal address, number / email address and indicate "Turkey Syria Earthquake" at the back of your cheque.
7) Walk-in cash or cheque donations
To make a donation in person at our office, click here for more details.
Notes:
Donations to overseas efforts are not tax-deductible.
In the event that donations exceed the expenses incurred by Singapore Red Cross in this specific disaster response, any surplus or unspent money, after three years from the date of inception of the fund, can be used to prepare for and serve communities affected by other disasters or may be used to complement or to sustain projects undertaken by SRC in helping the vulnerable in areas affected by disasters.
Appeal period: 8 February to 31 August 2023
Please refer to our FAQs for more information.
Photo via Syrian Arab Red Crescent