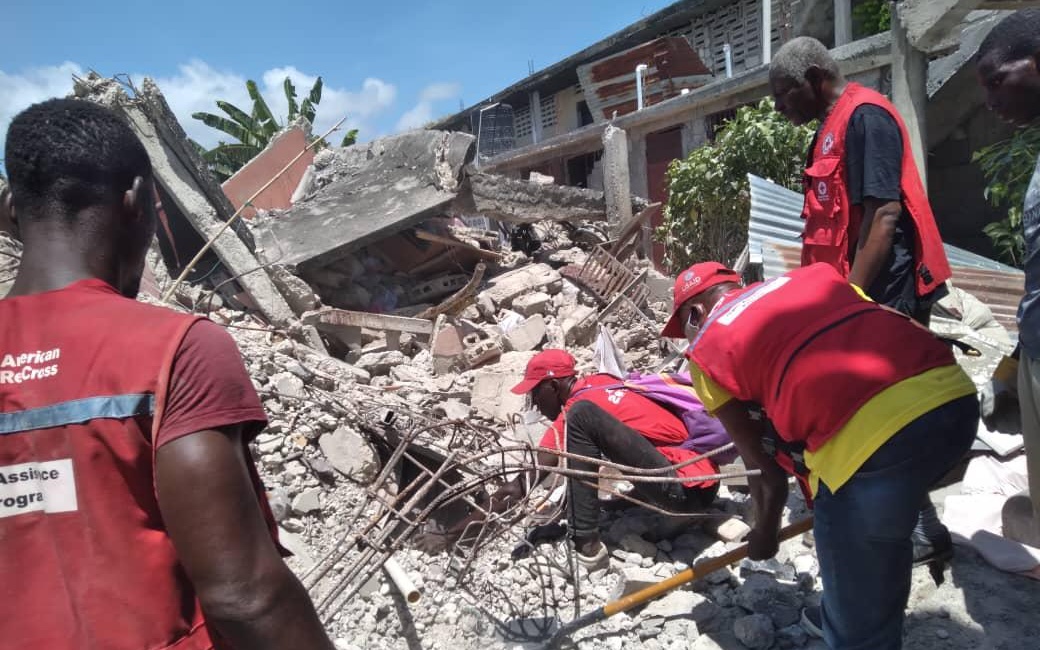 Singapore, 23 August 2021 - In response to the devastation caused by the 7.2-magnitude earthquake that struck Haiti on 14 August 2021, the Singapore Red Cross (SRC) has launched a public appeal to support the affected and vulnerable communities. Working closely with the International Federation of Red Cross Red and Crescent Societies (IFRC) and the Red Cross Red Crescent Movement Partners, the aid will be channeled towards emergency healthcare, first-aid for the injured, food assistance and shelter for those who have lost their homes after the earthquake.
Mr Benjamin William, Secretary General and CEO of Singapore Red Cross, said, "Haiti is at the start of hurricane season, which means the likelihood of being impacted by another storm is very high, and the communities will need all the help they can get. As many roads and bridges have already been destroyed by the earthquake, the worst-hit areas are extremely hard to access. We can expect further damage to infrastructure and more fatalities. To reach the affected areas, transport can only be by water or air, which complicates not just the search and rescue efforts, but also the delivery of humanitarian supplies. Our priority is to support the efforts of the Haiti Red Cross Society and to provide them with resources that can help expand their outreach to communities in need."
As of 17 August 2021, the death toll has climbed to more than 1,900 with at least 9,900 injured and an unknown number of people are still missing. The already dire situation was further exacerbated by Tropical Storm Grace, which swept over Haiti just two days after the earthquake, causing fragile structures to collapse and floods in the affected area, leaving even more people in need of support. Early damage assessments indicate that at least 800,000 people could be directly exposed to minor to severe damages, including communication, access, security, loss of livelihoods, infrastructure, and health services could be impacted.
SRC has also activated its "Restoring Family Links" (RFL) service to assist Singaporeans and others to locate their immediate family members who may have been affected by the disaster with whom they have difficulty in contacting. For assistance, please contact SRC.
Haiti Earthquake Response
Giving.sg, Give.Asia, Donorbox, Benevity
2) PayNow
Go to "Paynow" > Click "Paynow to UEN" > Key in "S86CC0370EBLD" > Key in the amount you would like to donate> Input "Haiti Earthquake" under Bill Reference.
Or
Go to "Scan & Pay" > Scan QR Code given> Key in the amount you would like to donate> Input "Haiti Earthquake" under Bill Reference.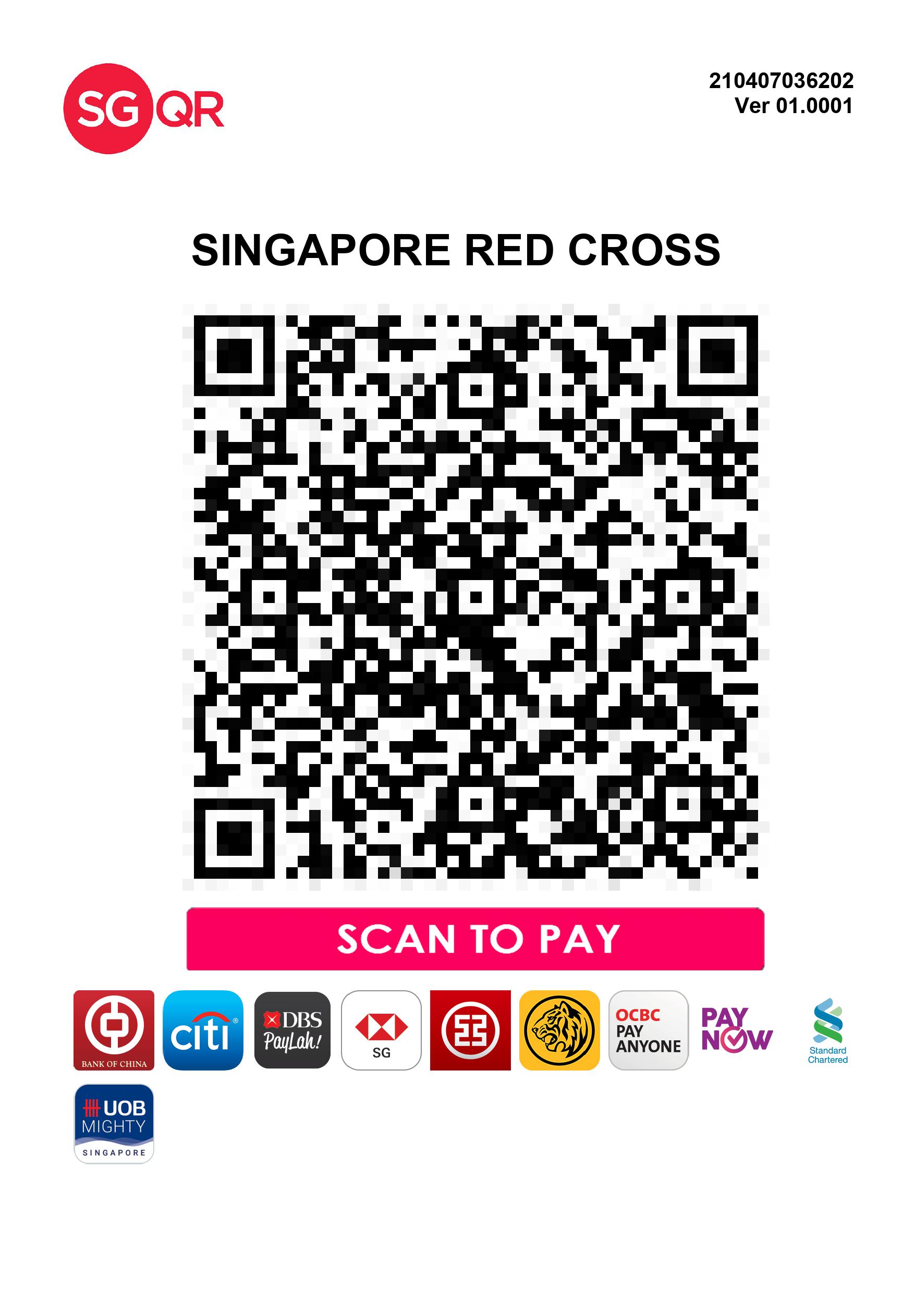 3) Fund Transfer
Select "Transfer Money" > Go to "One-Time Transfer" > Click "To other bank" > Key in "SINGAPORE RED CROSS" > Select "HSBC (Corporate)" > Enter account no. "142038546004" > Key in the amount you would like to donate> Input "Haiti Earthquake" under Comments.
4) Cheque donation
Please make cheque payable to 'Singapore Red Cross Society', to be posted to Red Cross House, 15 Penang Lane, Singapore 238486. Please leave your name, postal address and indicate "Haiti Earthquake" at the back of your cheque.
Notes:
Donations to overseas efforts are not tax-deductible.
In the event that donations exceed the expenses incurred by Singapore Red Cross in this specific disaster response, any surplus or unspent money, after three years from the date of inception of the fund, can be used to prepare for and serve communities affected by other disasters or may be used to complement or to sustain projects undertaken by SRC in helping the vulnerable in areas affected by disasters.