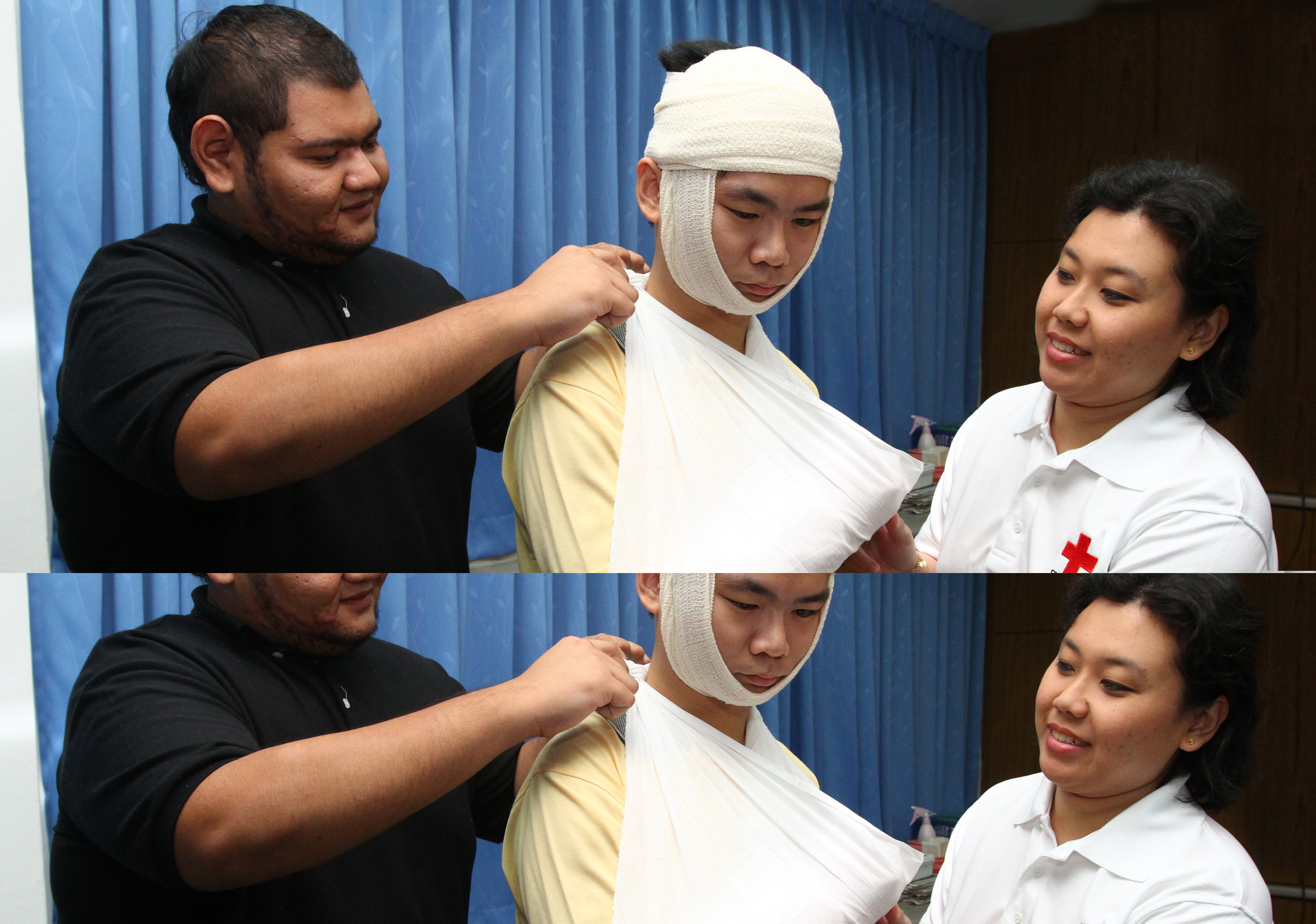 First Aid Training
Singapore Red Cross supports the national goal of having a First Aider in Every Home.
Singapore Red Cross Academy conducts a wide range of standard and specialised First Aid courses for volunteers and the community, to empower them to respond to emergencies, at home and abroad. We also hold regular talks in communities and organisations to create awareness about the importance of first aid and to work towards the goal of having a first aider in every home.
"This [Standard First Aid] course was an eye-opener for me. It was also very educational. We cannot always wait for the ambulance to arrive... It provides practical tips on how to handle real-life situations and we learn how to save lives."
Ms Nurulijannah Binti Kamaludin, flight attendant from Jetstar Singapore
Jetstar Asia Airways Pte Ltd commissioned the Singapore Red Cross Academy to provide Standard First Aid training for its 500 regional crew and pilots.
Courses Offered:
Standard First Aid
Standard First Aid with AED
Occupational First Aid Course
Child First Aid
Basic Cardiac Life Support
CPR & AED
Heartsave for Child
Caregiver's Course in Elderly First Aid
Advanced First Aid
Caregiver's Course in Basic Psychosocial Support
Psychological First Aid

Register or find out more about our courses HERE
Humanitarian Education and Disaster Management Training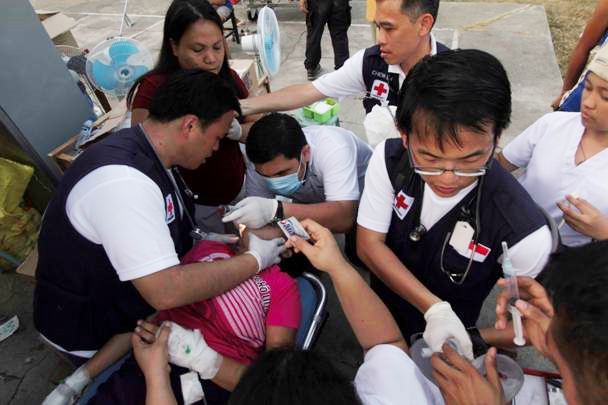 At the Singapore Red Cross Academy, we also provide humanitarian aid training in the areas where we have extensive experience and special expertise:
Disaster Management
Crisis Management
International Humanitarian Law (IHL)
Humanitarian Diplomacy
Psychosocial Support
Water and Sanitation
Other customised corporate courses in humanitarian aid
"It is important to look out for the reactions of the aggrieved family members, listen to them and make them comfortable enough to open up to talk... [With the learning from the course] we are better equipped to go to the field."
Ms Jenny Koh, Singapore Red Cross volunteer and Psychosocial Support course participant


Humanitarian Lecture Series
The Humanitarian Lecture Series was conceived to promote public interest and understanding in humanitarian activities, locally and abroad.The lectures are co-developed by Singapore REd Cross Academy and its partners, as part of our enduring efforts in humanitarian diplomacy.
Talks and Workshops
Aside from first aid courses, we would love to share more about first aid and humanitarian issues with groups. The following are also available on request:
First Aid Talk
First Aid Workshop
First Aid Simulation
International Humanitarian Law (IHL) & Humanitarian Diplomacy
Stretcher Bearers
Junior/Young First Aid Programme *For children aged between 4 and 11.
Humanitarian Camp / Humanitarian Youth Leadership Camp *Approved for Skills Development Fund Training Grant (eligibility criteria apply).
All our First Aid courses and workshops can be customised to suit diverse industries and to fulfil specific objectives.
To enquire about our courses, click HERE