The Singapore Red Cross has launched a new campaign series, "Lend a Hand for Humanity" to communicate the transformative and lasting impact of SRC's local humanitarian services for vulnerable communities in Singapore.
The campaign tells the bigger Red Cross story - one where we respond to calls for help not just internationally for climate disasters, but within our shores - to address the needs of people facing adverse circumstances and in complex situations, simultaneously bringing awareness to their needs and inspiring action for humanity.
Showcasing the scale and depth of our services would in turn enhance understanding and appreciation of SRC's multifaceted causes, and profile the heroes - donors and volunteers - who enable the work we do for persons in need.
Featuring our humanitarian services and impact stories, the creative campaign "Lend a Hand for Humanity" was conceptualised by creative agency, AM Collective. Knowing that the public responds better to relatable and heart-warming content, the art direction intentionally gives the campaign a playful and vibrant touch. With hands placing different types of help into people's lives, the concept demonstrates how a donation to SRC can translate to precious gifts of presence and time, that make a real difference in somebody's life.
From August to November, the static advertisements will run across SMRT stations and in-train. The commercial will also air over their iPlasma screens. Digital media buys will commence at year-end, stretching into the new year.
With thanks to the Bicentennial Fund for supporting the creatives and production, and to SMRT for sponsoring the outdoor advertising.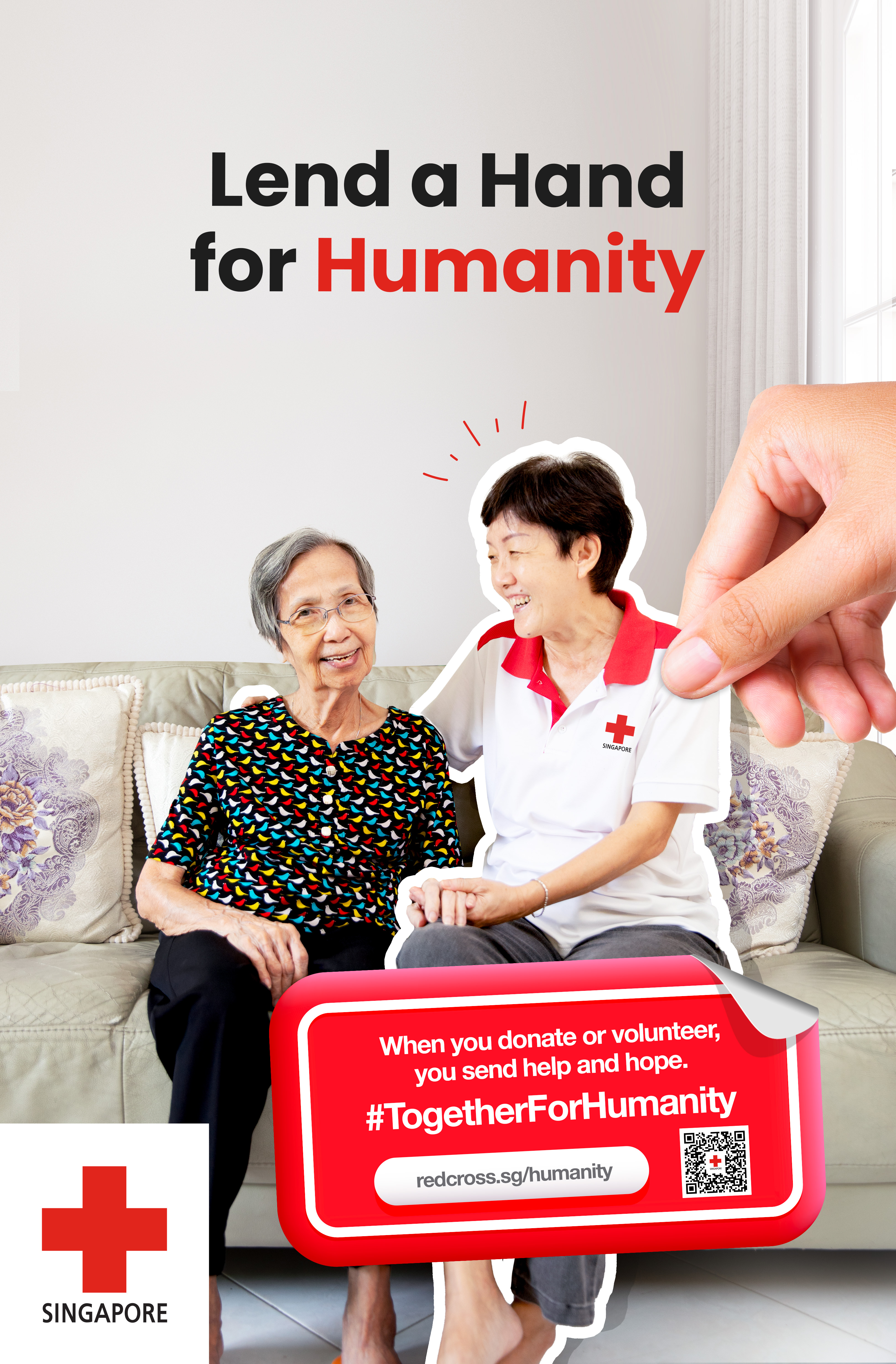 Mdm Maureen Lau is 87 years old and lives on her own, after her husband passed on. She looks forward to home visits by volunteer-befrienders like Linda Lum, and to social activities organised by the Singapore Red Cross. Not only does the ElderAid programme help keep loneliness at bay, it also offers practical and emotional support to single elderly, ensuring their well-being, and contributing to community ageing-in-place.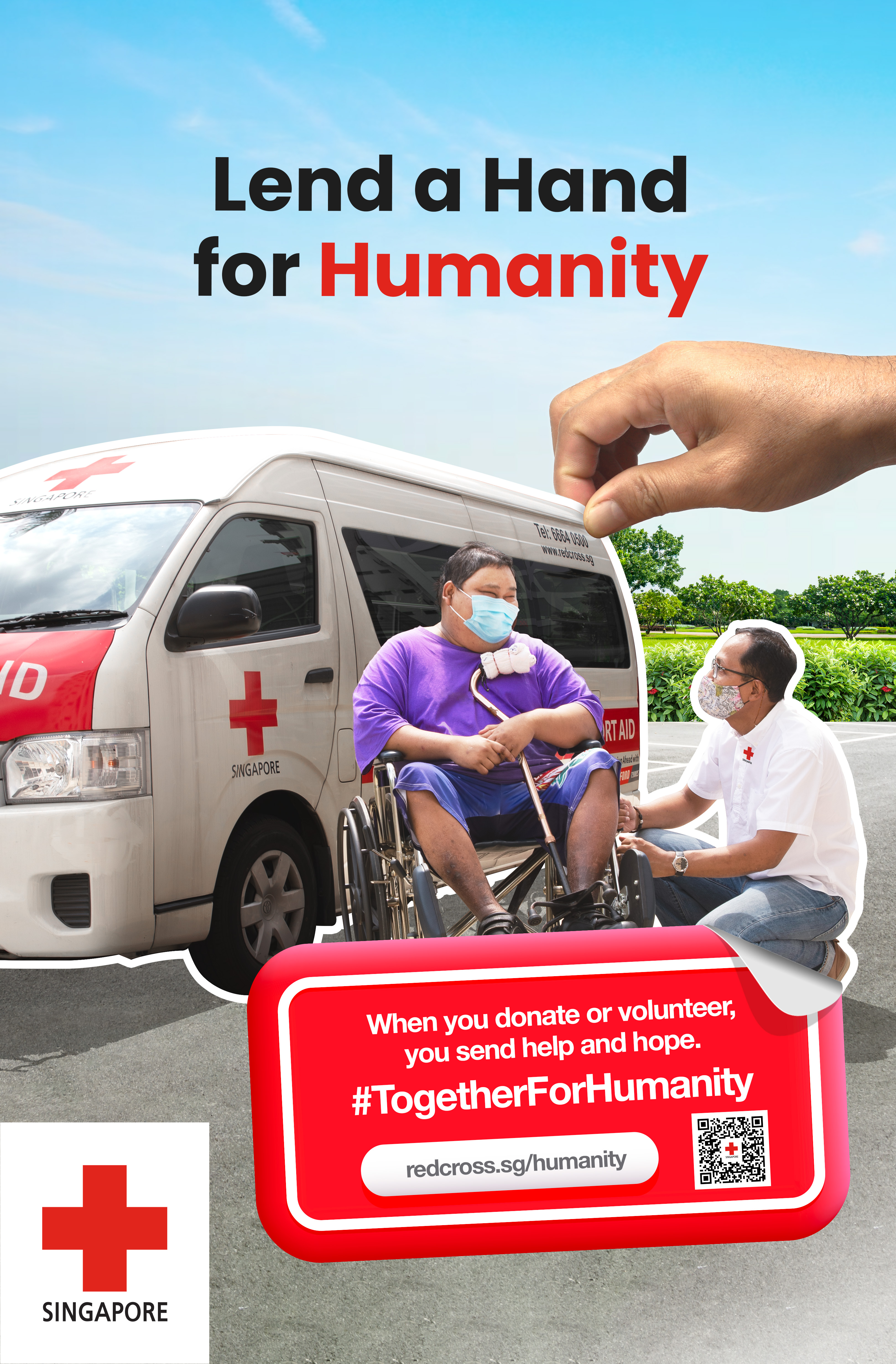 Mr Albert Dhafir Massie and his mother are both wheelchair users. Mr Albert has several chronic illnesses and has to go for regular medical treatments. Mr Mohamad Rozaini Bin Mohamed Jelani is one of our medical chaperones from our TransportAid service, who helps bring our clients on their medical appointments. This door-to-door service helps lower income patients access life-sustaining healthcare.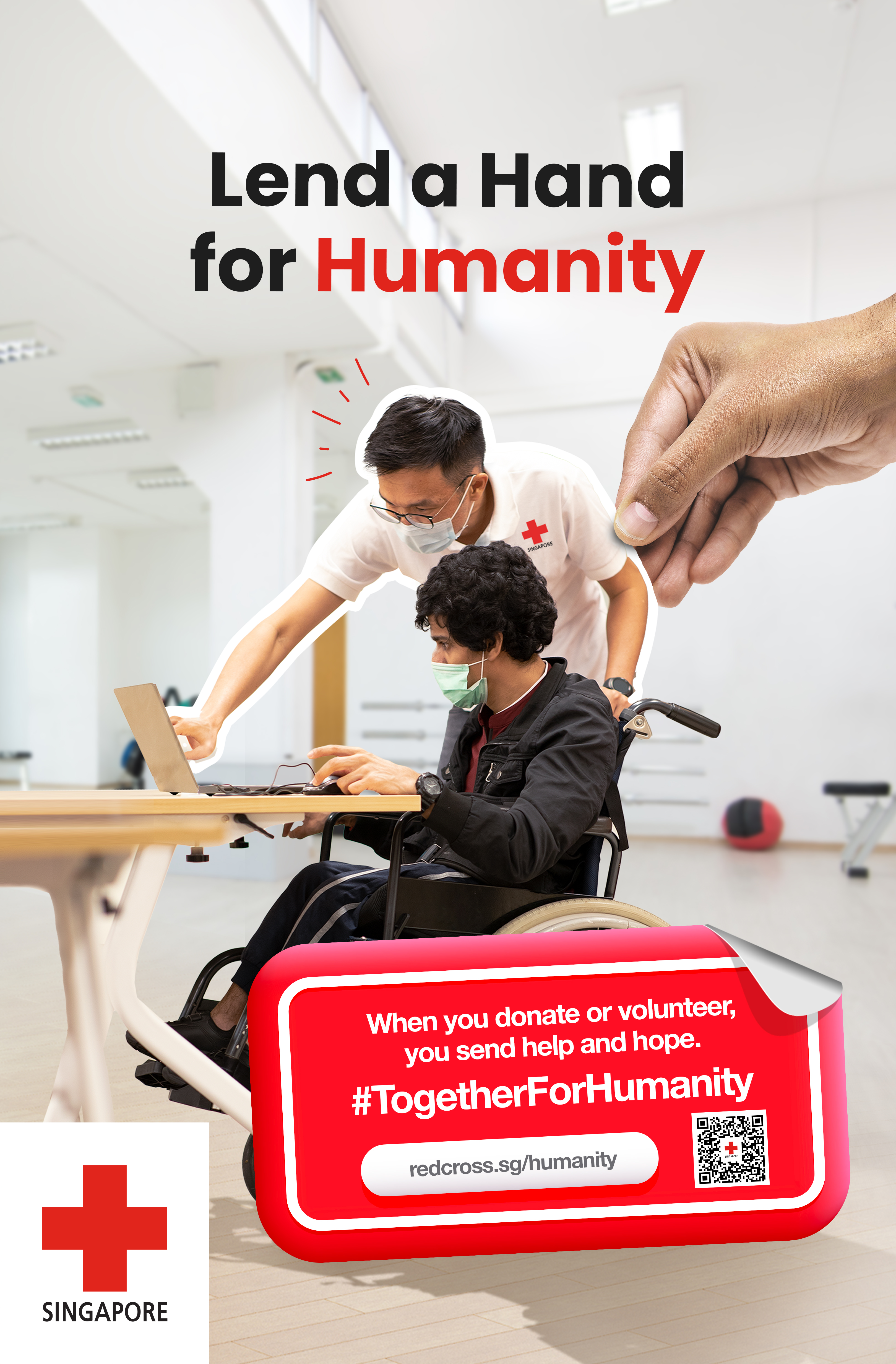 Mr Vignesswaran s/o Anbalagan (Vicky) has cerebral palsy that affects his mobility and muscle development. At the Day Activity Centre for the Disabled (DAC), Vicky gets to participate in social, recreational and therapeutic activities that maximise his independence. Mr Kenneth Ng is part of the dedicated team behind the operations at our DAC, which offers half and full day programmes, giving caregivers respite from their caregiving duties.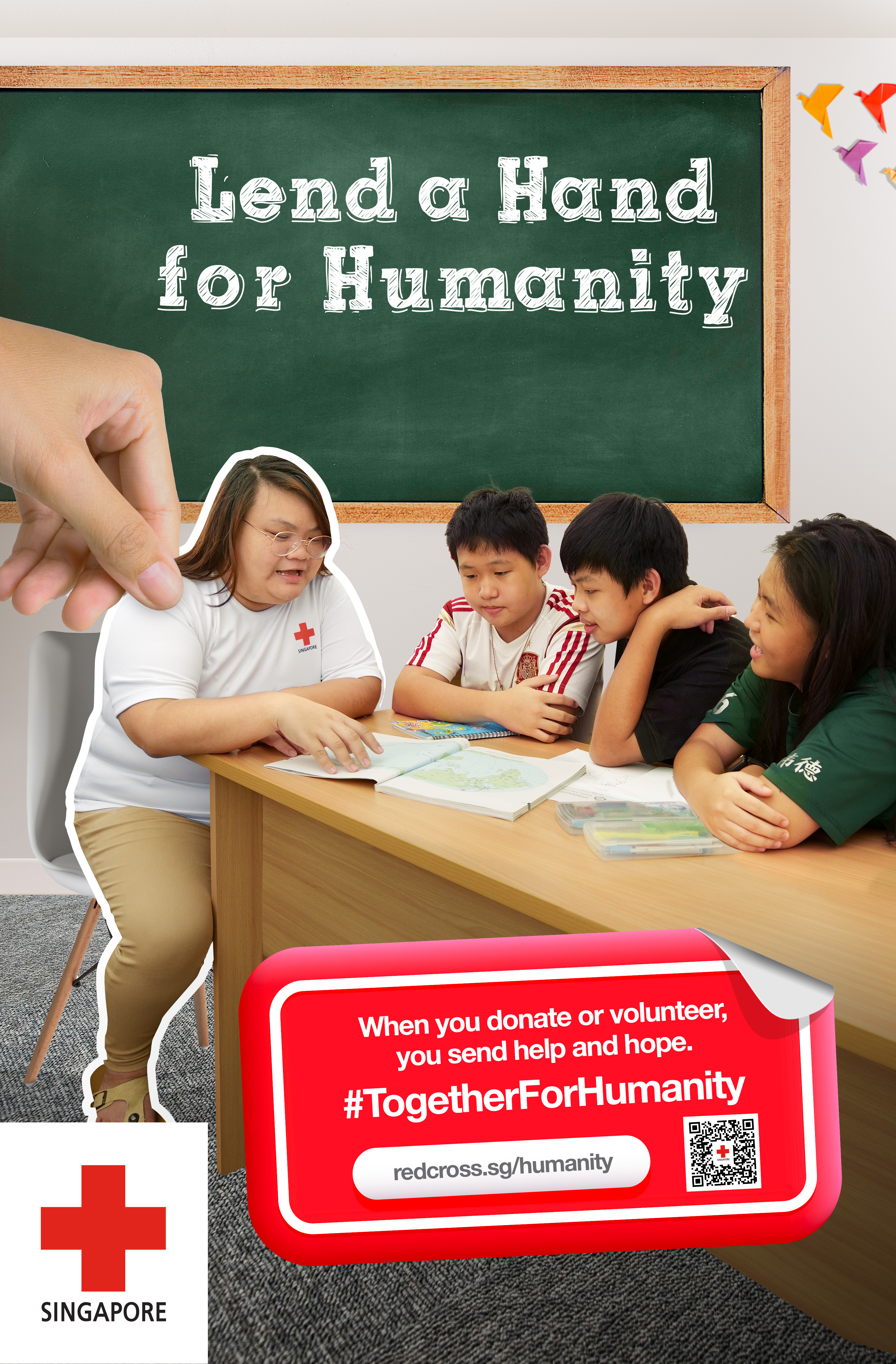 Our Young Hearts programme offers both academic and non-academic support to children and youths whose families are supported by the Singapore Red Cross. The programme aims to uplift and empower young individuals through education and character development. Ms Justina Tan is one of our volunteer-tutors who has become both a friend, and a mentor, to the children and youth.
Help us support more people in the community. #TogetherForHumanity Visit redcross.sg/humanity for more information.