By Corliss Yap, Red Cross Youth
Photo Credits : Billy Wong
Held at AMK Central Stage on 10 March 2018, First Aid Fiesta was aimed at enhancing public awareness about the importance of first aid in engaging ways. The public and students learnt about first aid through carnival games, exhibition booths, and an interactive quiz onstage.
The event brought students (regardless from RCY or non-RCY) and people from all walks of life together, to learn more about first aid and become more prepared citizens who can respond in times of emergencies.
We organised a mini First Aid Competition where the central units and members of the public put their first aid skills to the test in a realistic simulation exercise that replicated real-life scenarios typically seen in the First Aid Championships Senior Category. This first aid competition provided a platform for the Secondary 2 RCY Cadets to put their first aid skills to the test, enhance their confidence, improve their skills through the judges' comments and learn about teamwork.
First Aid Fiesta was well-received by the public as they gleaned some important first aid tips that they can apply when their loved ones are injured at home. This is in line with our theme First Aid at Home. We shared with many members of the public the the first aid tips in treating different injuries such as burn, stroke, CPR and cuts. This enables them to provide first aid in times of emergencies before medical aid arrives.
This event brought different Uniform Groups together to enhance resilience in our community. National Civil Defence Cadet Corps did a first aid demonstration together with our Volunteer Instructors.
Overall, First Aid Fiesta 2018 was a success; not only did we achieve our objectives, everyone had fun at the event. We would like to thank our Partners, Ministry of Education, 3M Nexcare, Pokka and Ministry of Home Affairs SGSecure Office for their partnership, unwavering support and contribution.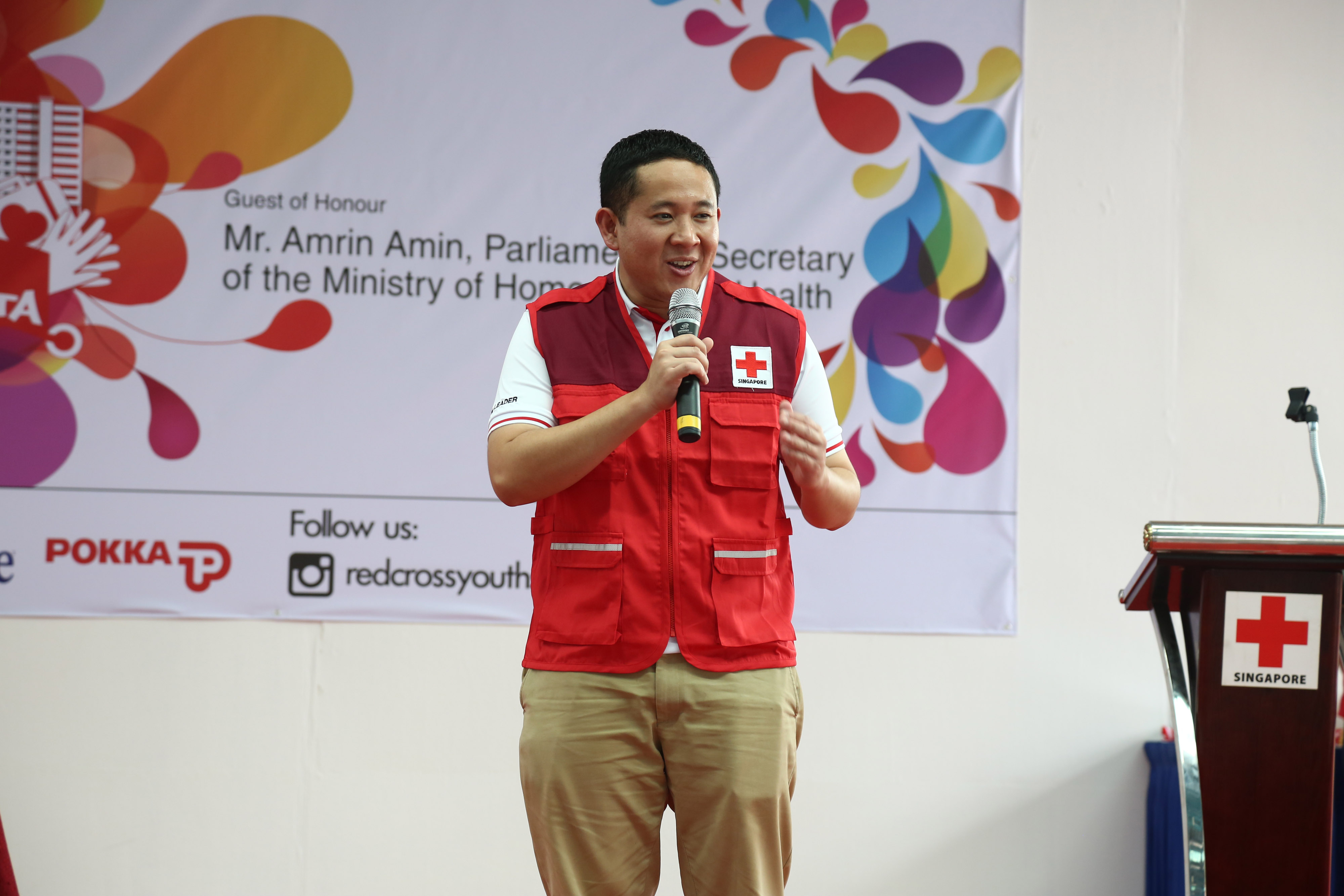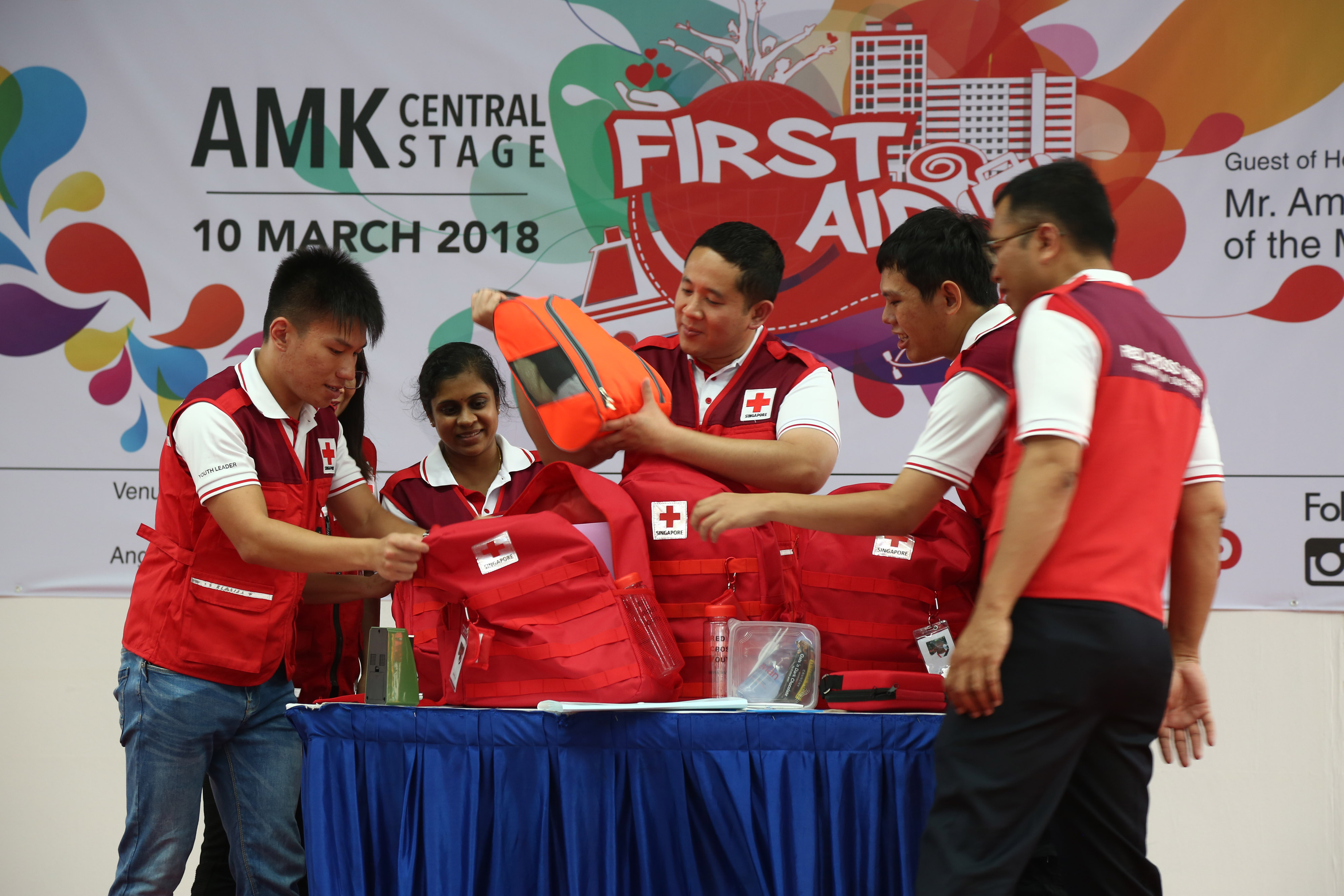 Our Guest-of-Honor, Mr Amrin Amin, Parliamentary Secretary for Home Affairs and Health delivered a speech and launched our GO bags at the event.
Our carnival had many exciting booths that were interactive and fun!
Secondary 2 RCY cadets put their first aid skills to the test in a realistic simulation exercise that replicated real-life scenarios.