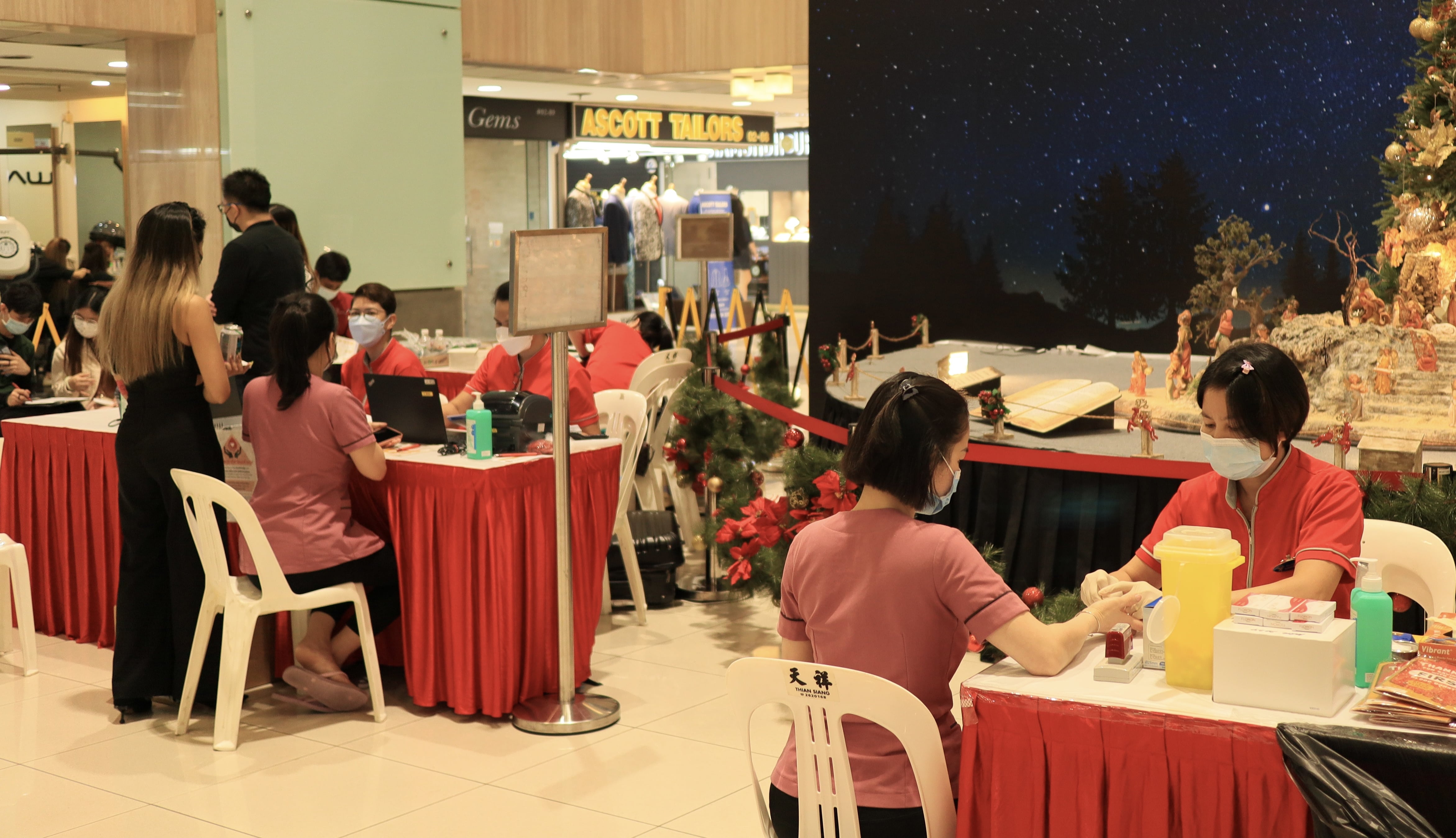 Donating blood is an incomparable act of selflessness, quite simply granting the gift of life. The benefits of blood donation are innumerable for the receiver, but also for the donor. Apart from the obvious life-saving benefits, blood donations foster a strong sense of community, belonging and interdependence. We checked out a blood donation drive at the Far East Plaza in early December 2022, where we spoke to blood donors on their experiences and motivations for participating.
The morning of December 3rd saw a slow start, with a steady flow of blood donors streaming in only after the pouring rain let up.
Embracing Blood Donations as a Habit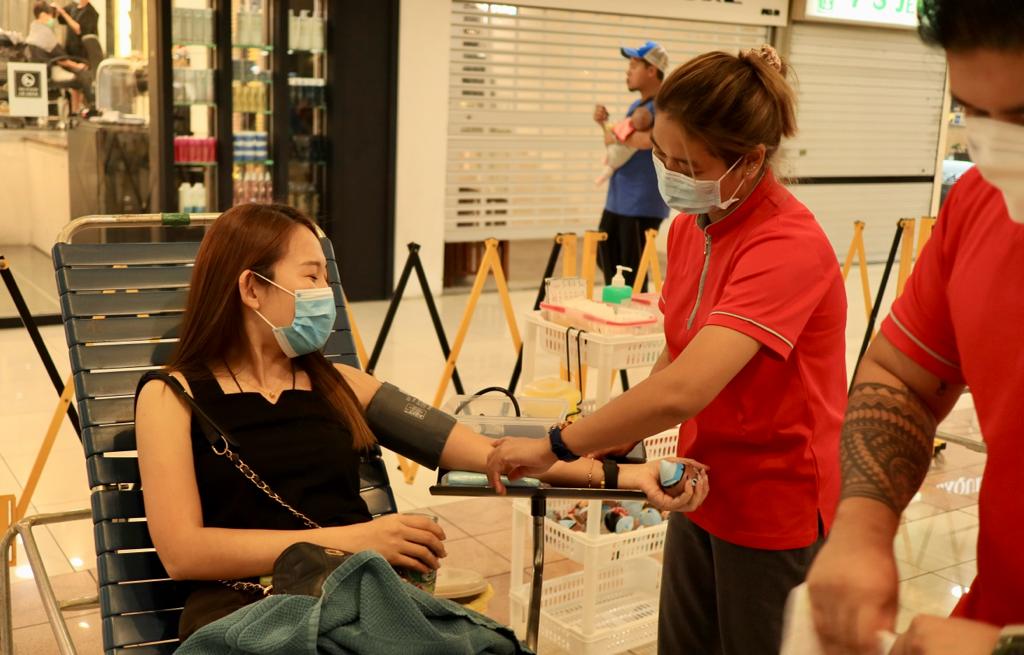 Bing was making her eighth blood donation. Bing was inspired to donate blood by her father, who was also a regular blood donor. Her father had dispelled any misconceptions about blood donation and Bing came in with no fears. She has since made blood donations a fixture in her life, scheduling her blood donations quarterly.
"They give you a painkiller to manage any discomfort. The process is swift and easy," says Bing.
She encourages her husband to join her for the blood donation drives to familiarise himself with the process, in the hopes of convincing him to donate blood.
Spreading the Word about Blood Donation Across Generations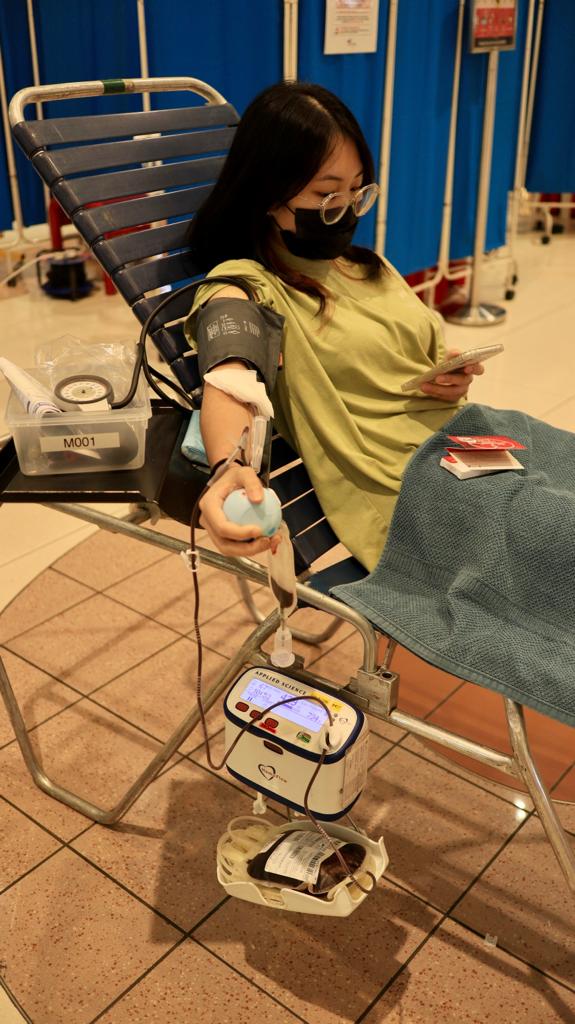 Bernice Yeo, a first-time donor, stepped forward to donate blood as she heard that the blood stocks were low.
"I was a little apprehensive at first, fearful that the needle might hurt. I was surprised that it wasn't that bad at all!" Bernice recalls.
Her story and Bing's are heartwarmingly similar, as Bernice's father was a blood donor, too. Given her familiarity with the process, it was easy to muster the courage to step forward to donate blood.
"Parents play an important role in educating the youth in understanding blood donation and the circular impact on society. By reaching out to more people via social media to share blood donor stories, we can motivate more people to step forward to donate blood while dispelling misconceptions about blood donation," says Bernice.
Dispelling Misconceptions of Blood Donation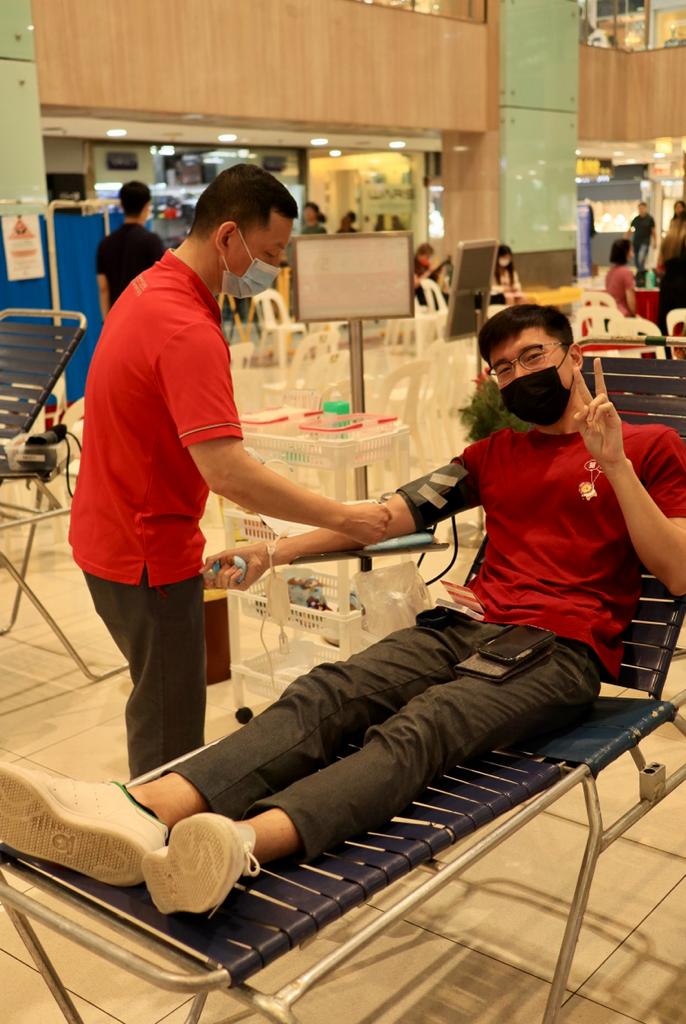 Lim Jia Jun, a second time donor, made his first blood donation because his friend organised a blood donation drive with a blood bank.
"I wanted to give blood donation a shot," recounted Jia Jun.
He feels that misconceptions of blood donation should be addressed, as they keep many aspiring blood donors at bay.
"People may be concerned about fainting after the blood donation or worry the process hurts too much," says Jia Jun.
But he says that people can take their own initiative to clarify their doubts.
The challenges include making the donation drives more accessible, ramping up publicity efforts to ensure higher visibility for the blood drives while concurrently dispelling the stigmas associated with donation.
His blood donation experience has been pleasant.
"The service of the staff is amazing!" he says.
He advocates leveraging social media platforms to spread the word about blood donation.
"Social media plays an integral role in promoting blood donation. Sharing stories of blood donors' social responsibility and the lives saved by blood recipients may inspire other people to step forward to donate blood. These efforts will humanise the outcomes and instill a strong sense of pride, responsibility, and accomplishment," Jia Jun explains.
Keeping the Vow to Give Blood, to Save Lives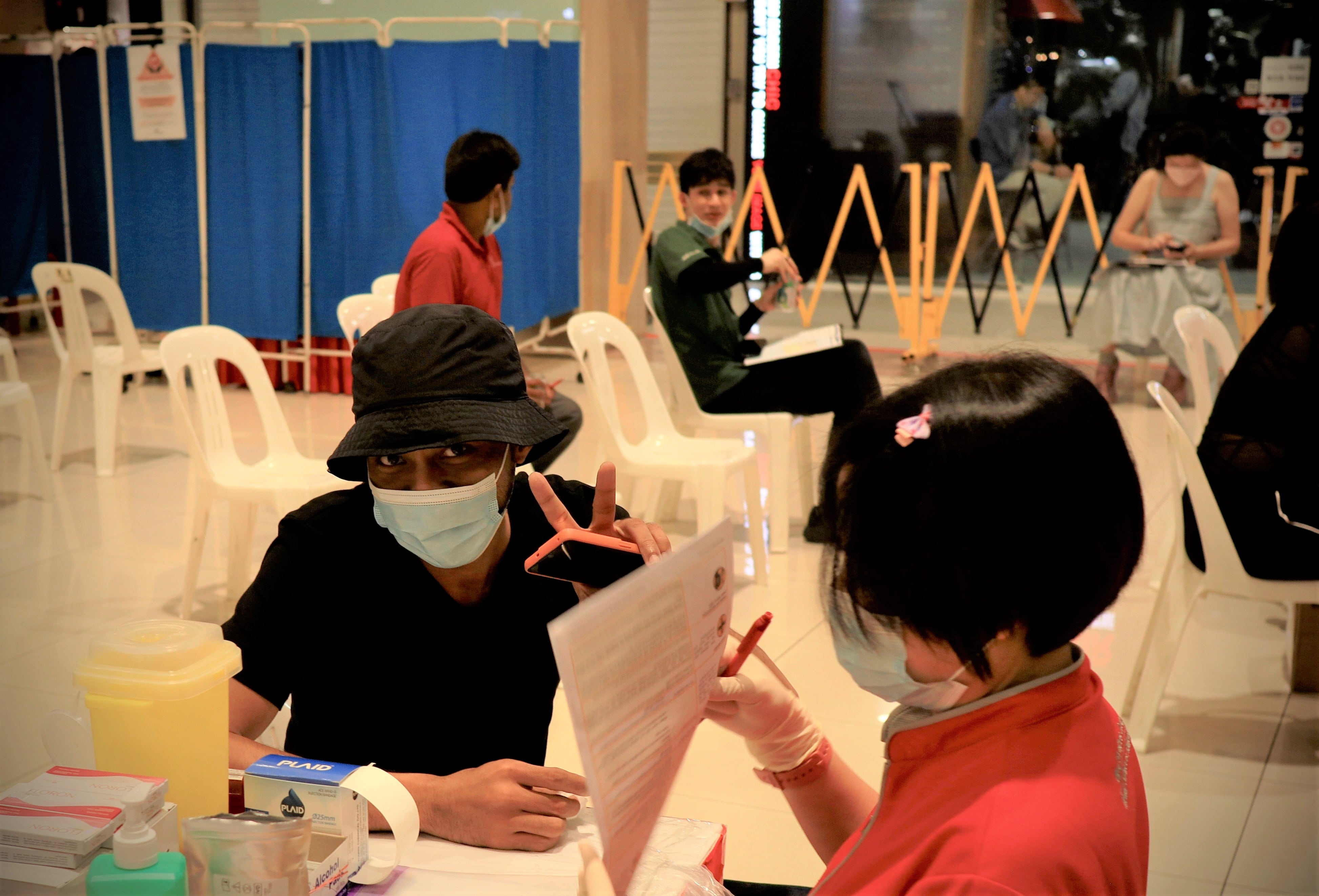 Luqmanul Hakim, is a dedicated RH negative (rare blood group) blood donor who has made an outstanding 47 blood donations. In one such instance, Luqmanul recalled that a child with leukaemia required white blood cells urgently and her father was desperately looking for a blood donor. Agreeing to help, Luqmanul made a blood donation. Though he was uncertain if the platelets he donated went to the child, he made a promise to himself.
"I vowed to do whatever I can to help people in need," he says.
Over the years, Luqmanul has lived up to that promise.
"Blood is something we all have and can give to others. By stepping forward to donate blood, we can give others the precious gift of life," Luqmanul says.
By Sourik Sinha, Volunteer
Copyedited by Shayan Amin, Volunteer
Photos by Douglas Wang