Singapore Red Cross Humanitarian Conference 2019 - Partnerships and Volunteerism for Humanity
The Singapore Red Cross (SRC) invites you to attend the 5th Singapore Red Cross Humanitarian Conference - Partnerships and Volunteerism for Humanity, on 20 July 2019 (Saturday).
In line with SRC's 70th anniversary celebration, the theme for this year's conference is 'Partnerships and Volunteerism for Humanity'. In light of the major challenges today in the global humanitarian world, we want to place emphasis on the need for volunteers and partnerships to meet these challenges, and for our goal in building coalitions for humanity.
The Conference will feature guest speakers from the International Committee of Red Cross (ICRC), Indian Red Cross, Hong Kong Red Cross and other institutions. Participants will be invited to learn about the different vulnerabilities and needs in Singapore and abroad; including the disabled, elderly, youth and children, disaster and rebuilding, single families, blood recruitment and the underprivileged. The conference will also provide a common platform for institutions, interested Voluntary Welfare Organisations (VWOs) and volunteers, to share their experiences and concerns with us, so as to be collectively better prepared and more effective in our emergency response and deployment.
The Humanitarian Conference was conceived to facilitate the exchange of knowledge, perspectives, and best practices on current issues in humanitarian work relevant to us all today. The conference provides a platform for discussion, not only amongst humanitarian organisations but also with other parties who are have embraced the humanitarian cause. We hope it will also inspire others to become involved in the humanitarian venture.
The details are as follows:
Date: 20 July 2019
Time: 9:00 am - 2:00 pm (Registration starts at 8:30 am)
Venue: Grand Copthorne Waterfront Hotel, Grand Ballroom (Level 4) 392 Havelock Rd, Singapore 169663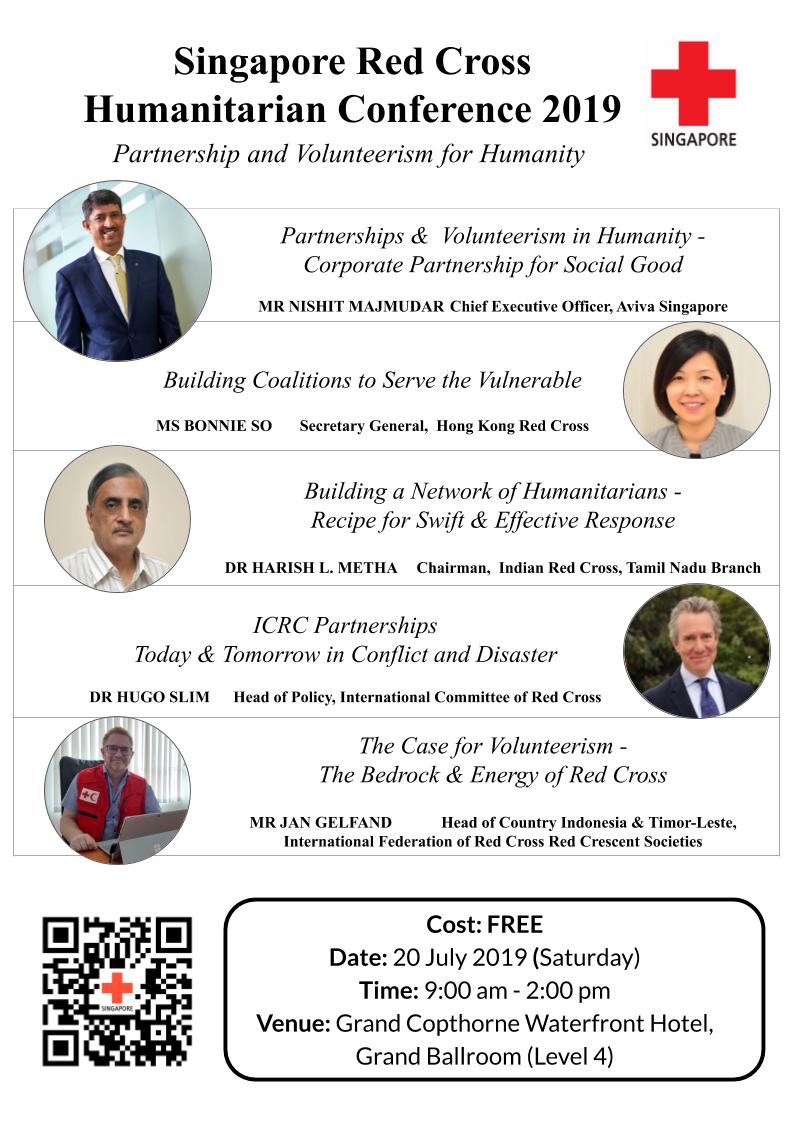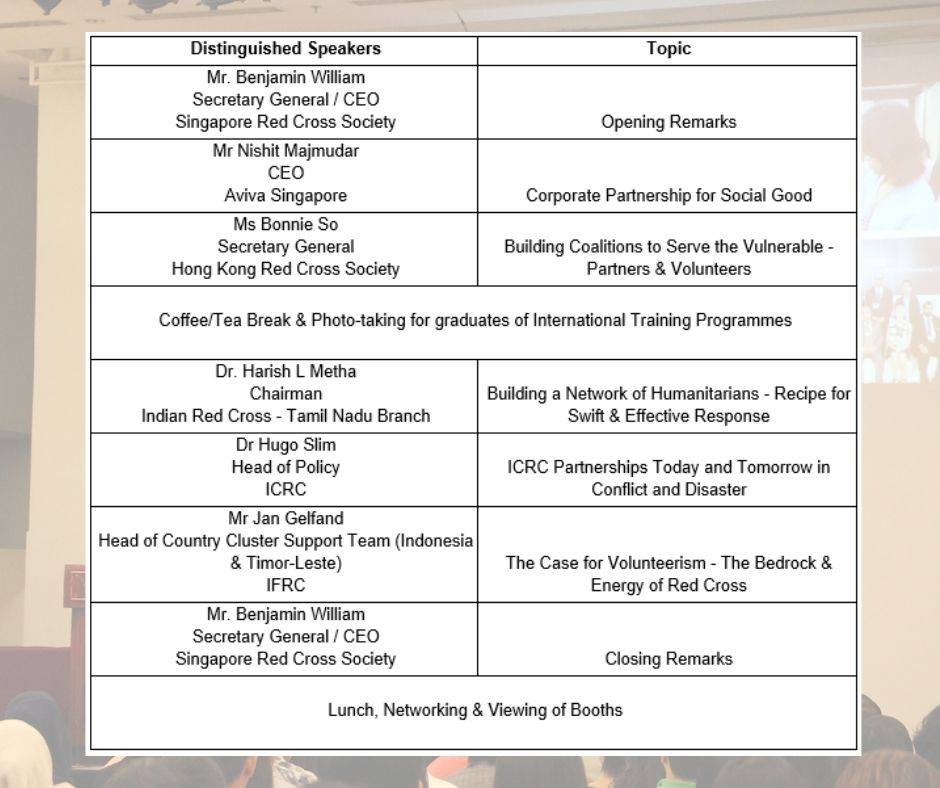 More information on the speakers can be found here.
Admission is free but registration is required.
Registration ends on 28 June 2019