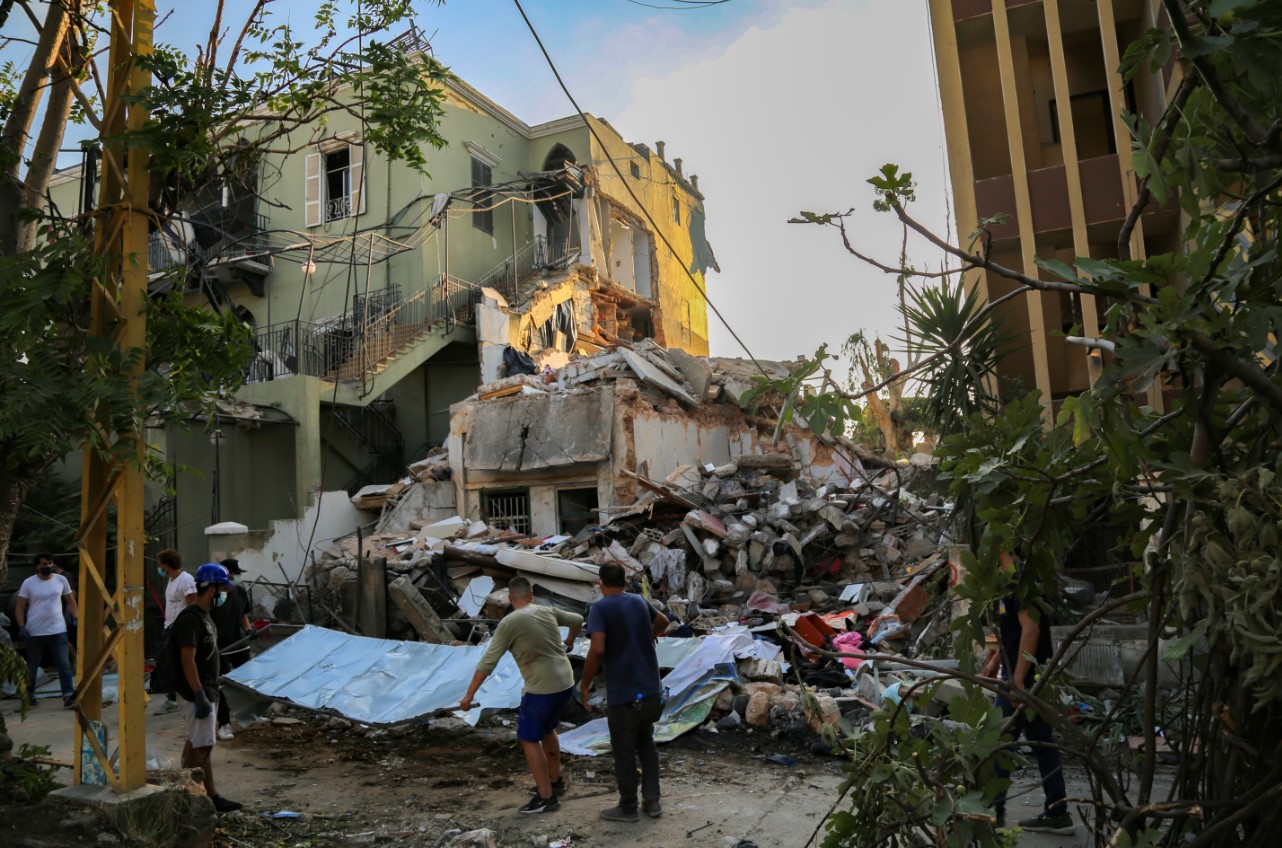 Singapore, 6 August 2020 - In response to the devastation caused by explosions in Lebanon's capital city Beirut on 4 August 2020, the Singapore Red Cross (SRC) will contribute an initial sum of S$50,000 towards the emergency response and medical support by the Lebanese Red Cross (LRC). The Singapore Red Cross will also launch a public fundraising appeal, from now till 5 September 2020, to support ongoing relief efforts. The SRC will continue to monitor the situation and, if needed, increase its support for the relief efforts by the LRC.
Mr Benjamin William, Secretary General and CEO of Singapore Red Cross, said, "Our sincere and heartfelt condolences to the people of Lebanon and to the families of those who were injured or lost their lives in this tragedy. These are very difficult and challenging times as the world continues to fight the COVID-19 pandemic. The Singapore Red Cross will work closely with the Lebanese Red Cross and stands ready to support its efforts to assist those affected by the tragedy."
He added, "The blasts have affected thousands and disrupted the provision of critical services, such medical services, made all the more urgent due to the pandemic. It is critical that we all come together to extend whatever support we can to enhance the relief operations. This will also help facilitate a quick resumption of essential medical services."
2020 Beirut Explosions Response
Online donation - GiveAsia or Giving.sg
Cheque donation - Please make cheque payable to 'Singapore Red Cross Society', to be posted to Red Cross House, 15 Penang Lane, Singapore 238486. Please leave your name, postal address and indicate "Beirut Relief" at the back of your cheque.
Notes:
Donations to overseas efforts are not tax-deductible.
In the event that donations exceed the expenses incurred by Singapore Red Cross in this specific disaster response, any surplus or unspent money, after 3 years from the date of inception of the fund, can be used to prepare for and serve communities affected by other disasters or may be used to complement or to sustain projects undertaken by SRC in helping the vulnerable in areas affected by disasters.
Restoring Family Links
The Singapore Red Cross has activated its "Restoring Family Links" (RFL) service to assist Singaporeans and others to locate their immediate family members who may have been affected by the disaster with whom they have difficulty in contacting. Please email us for assistance.