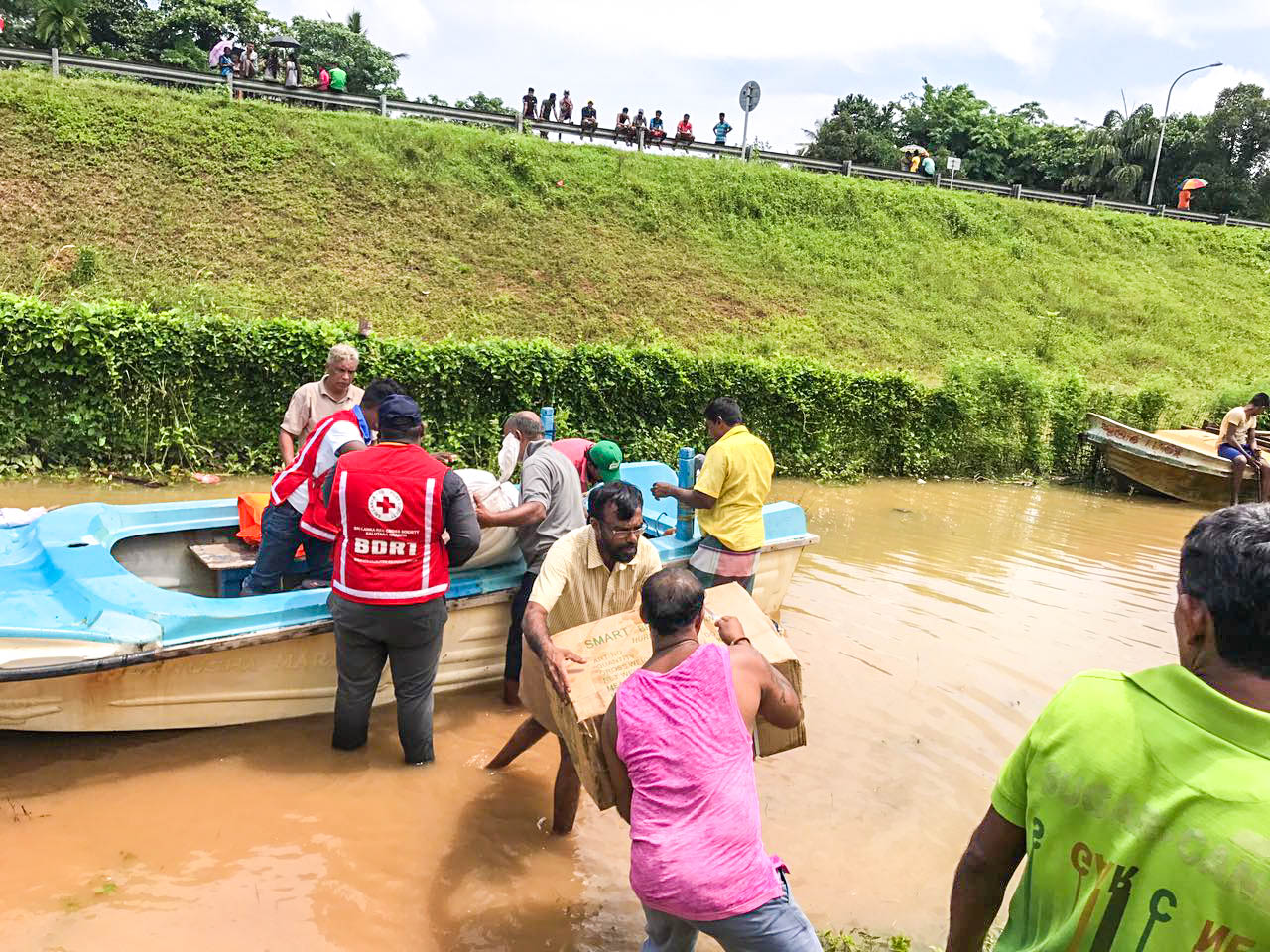 Singapore, 29 May 2017 - In response to the severe floods and landslides in Sri Lanka, homegrown humanitarian organisation Singapore Red Cross (SRC) will contribute US$50,000 in relief supplies in the first instance. Additionally, the Singapore Government will donate US$100,000 to launch SRC's public fundraising appeal. Two teams of Singapore Red Cross disaster response volunteers are on standby to be deployed to Sri Lanka in the coming weeks, to assist with the relief efforts. The first team will be in Sri Lanka on Wednesday, 31 May 2017.
"Hundreds of thousands are affected across the country, as the early rainy season downpours force many families from their homes.Close to a hundred people are still missing as the death toll climbs. Volunteers and first responders from our sister National Society, Sri Lanka Red Cross (SLRC) have been deployed on the ground, helping those stranded and providing essential supplies to the affected. Our colleagues from SLRC have also issued weather warnings through social media, to alert villagers of the danger. The Singapore Red Cross team shall join them as early as Wednesday, to assist in the relief distribution," said Mr Benjamin William, Secretary General/ CEO, Singapore Red Cross. "The flooding is expected to worsen with heavy rain forecast to continue to early June."
The Singapore Red Cross will continue to monitor the situation to make an assessment of the type/s of relief it can assist with.
The Singapore Red Cross has been working in Sri Lanka for more than 12 years, since the deadly Indian Ocean tsunami, supporting impactful projects in areas such as education, medical and health, emergency response, disaster management, training and the equipping of disaster response teams. These efforts have had a positive impact on the current search and rescue operations, as they are now better equipped to respond and can save more lives in the affected areas.
Southwest monsoon weather conditions brought on heavy rainfall from 25 May, killing over 160 people. Fifteen districts are currently affected, of which four are severely impacted, namely Galle, Matara, Kalutara and Ratnapura. Sri Lanka has appealed for international assistance.
At the same time, Singapore Red Cross is closely monitoring the progress of the cyclone developing in the Bay of Bengal, that is expected to make landfall in Northeast India, Bangladesh and Myanmar, the next day or two, affecting millions of people.
Fundraising appeal: "Sri Lanka Floods 2017"
Singapore Red Cross has launched a public fundraising appeal from 30 May 2017 to 29 June 2017. Cash donations can be made at Red Cross House, 15 Penang Lane, Singapore 238486, during office hours (Monday to Friday, 9am to 6pm). Online donations can be made here. Cheques can be made payable to 'Singapore Red Cross Society' and posted to the above address. Please leave your name, postal address and indicate Sri Lanka Floods 2017 at the back of your cheque.
Notes:
Donations to overseas efforts are not tax-deductible.
In the event that donations exceed the expenses incurred by Singapore Red Cross in this specific disaster response, any surplus or unspent money, after 3 years from the date of inception of the fund, can be used to prepare for and serve communities affected by other disasters or may be used to complement or to sustain projects undertaken by SRC in helping the vulnerable in areas affected by disasters.
For updates on Twitter, follow @IFRCAsia Pacific @SLRedCross @SGRedCross.
(Photo Caption: Sri Lanka Red Cross volunteers engaging in the distribution of non food relief items via a canal mainly because the road accessible to a villiage in the district of Kalutara was cut off due to floods. Photo credit: Mahieash Johnney / Sri Lanka Red Cross Society / IFRC)