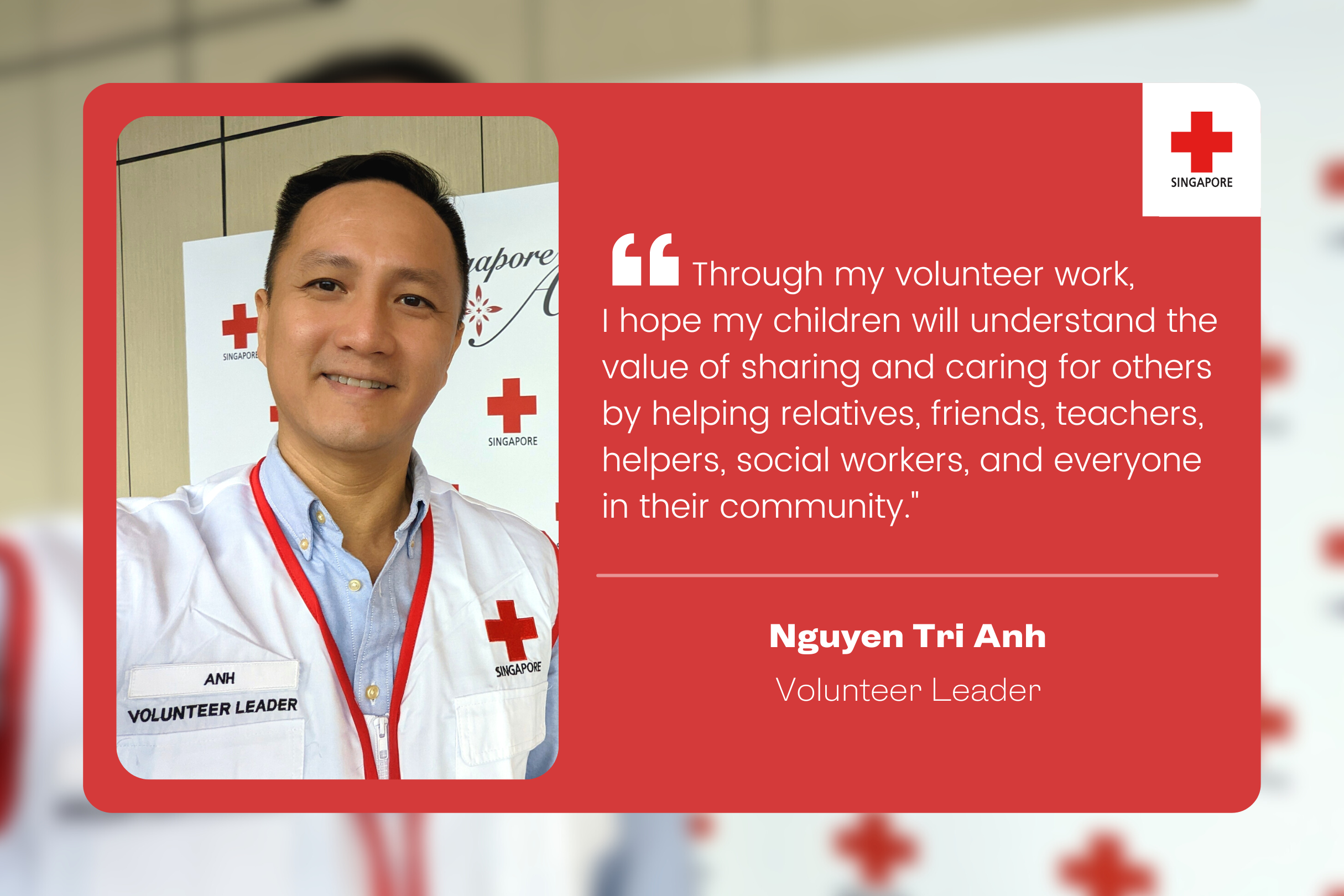 Volunteering is a way of life for Nguyen Tri Anh, who started helping out at the Viet Nam Red Cross Society in his youth. Since moving to Singapore in 2016, Anh, who views volunteering as a way of contributing to society, has been pitching in at the Singapore Red Cross (SRC)'s finance department, thrift shop, Shop+, as well as the Bloodbank. By sharing his experience as an avid volunteer, he hopes to instil values like sharing, caring and giving back to the community in his children, and encourage others to step up and serve.
"Through my volunteer work, I hope my children will understand the value of sharing and caring for others by helping relatives, friends, teachers, helpers, social workers, and everyone in their community," says an enthusiastic Nguyen Tri Anh.
In his youth, Anh, who is now 47, donated blood and volunteered with The Viet Nam Red Cross Society's blood donation programme. He also helped with transport aid while caring for the elderly and vulnerable families. His immensely satisfying experiences led him to volunteer with the Singapore Red Cross (SRC) when he moved to Singapore with his family in 2016. Anh has been a steady presence at the SRC for the past five years and is one of the top volunteers, who have chalked up the most number of volunteer hours at SRC.
Volunteer Who Wears Many Hats
Over the years, Anh has volunteered in various capacities with the SRC. He started out with the Bloodbank at the Health Sciences Authority (HSA). Besides calling up blood donors and scheduling their blood donations, he assists with the registration of new donors and allays donor anxiety among first-timers at numerous blood-donation drives.
Aside from the National Blood Donor Programme, Anh also helps out in SRC's finance department, handling cheque donations and managing logistics involving the distribution of pamphlets, as well as the placement and collection of donation boxes at SRC partner establishments.
In addition, Anh is a regular volunteer at SRC's thrift shop, Shop+. As part of the team managing the thrift shop, he is involved in housekeeping matters, sorting, replenishing, pricing and arranging the sale items for display.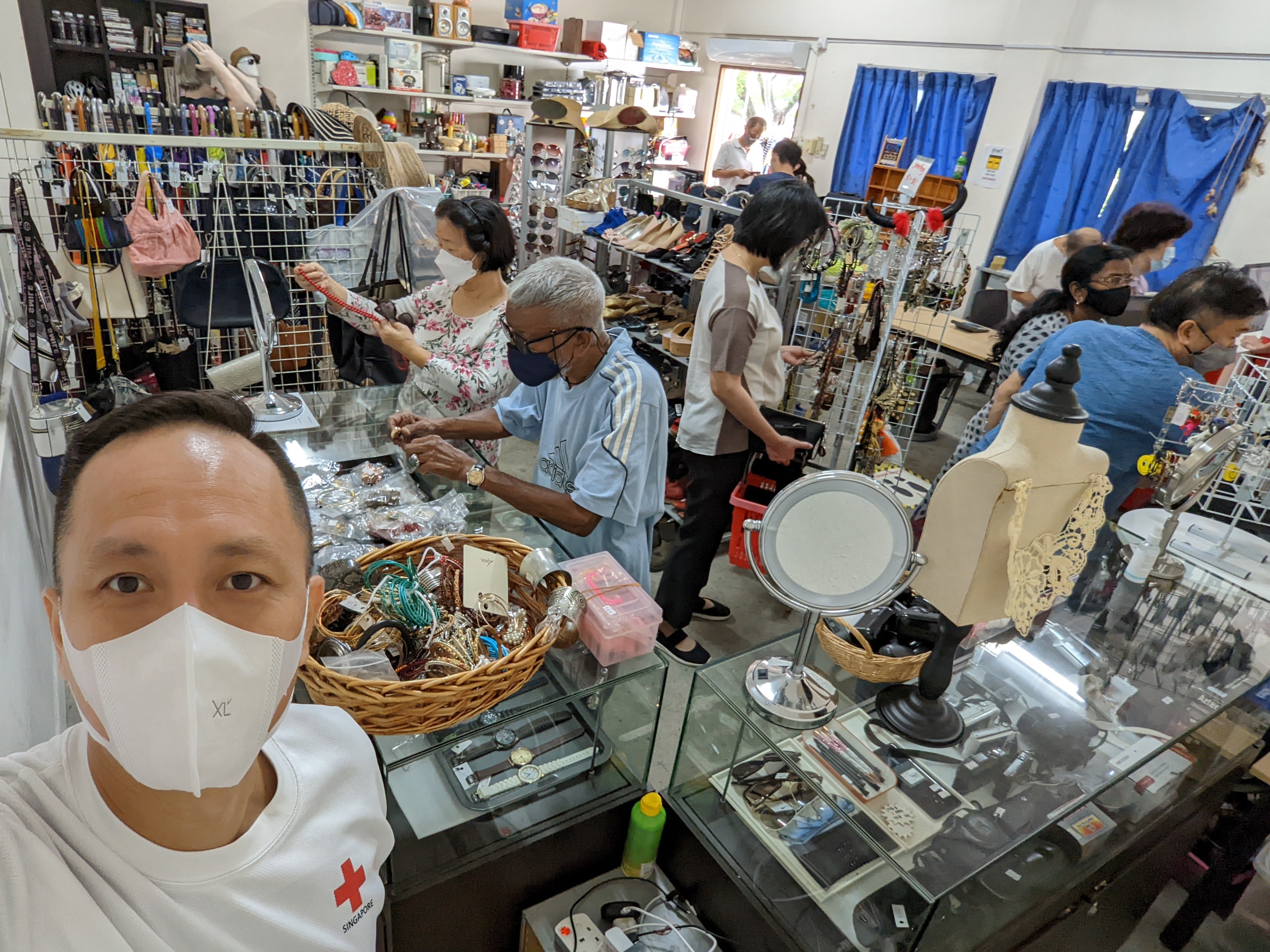 "I am passionate about helping Shop+ generate revenue, to uplift the lives of the vulnerable that SRC serves," Anh says.
To encourage customers to visit Shop+, he regularly posts photos featuring the available items on his social media platforms. Generous donations by organisations and individuals keep the shelves at Shop+ well-stocked for shoppers. Some interesting items on offer include jewellery, big-screen TVs, Bluetooth speakers and mobile phones.
"There are also new and pre-loved items such as toys, clothes, shoes, books, picture frames, notebooks and household items in good condition on sale at attractive and competitive prices. Not only are they useful, they also evoke memories of childhood," he notes.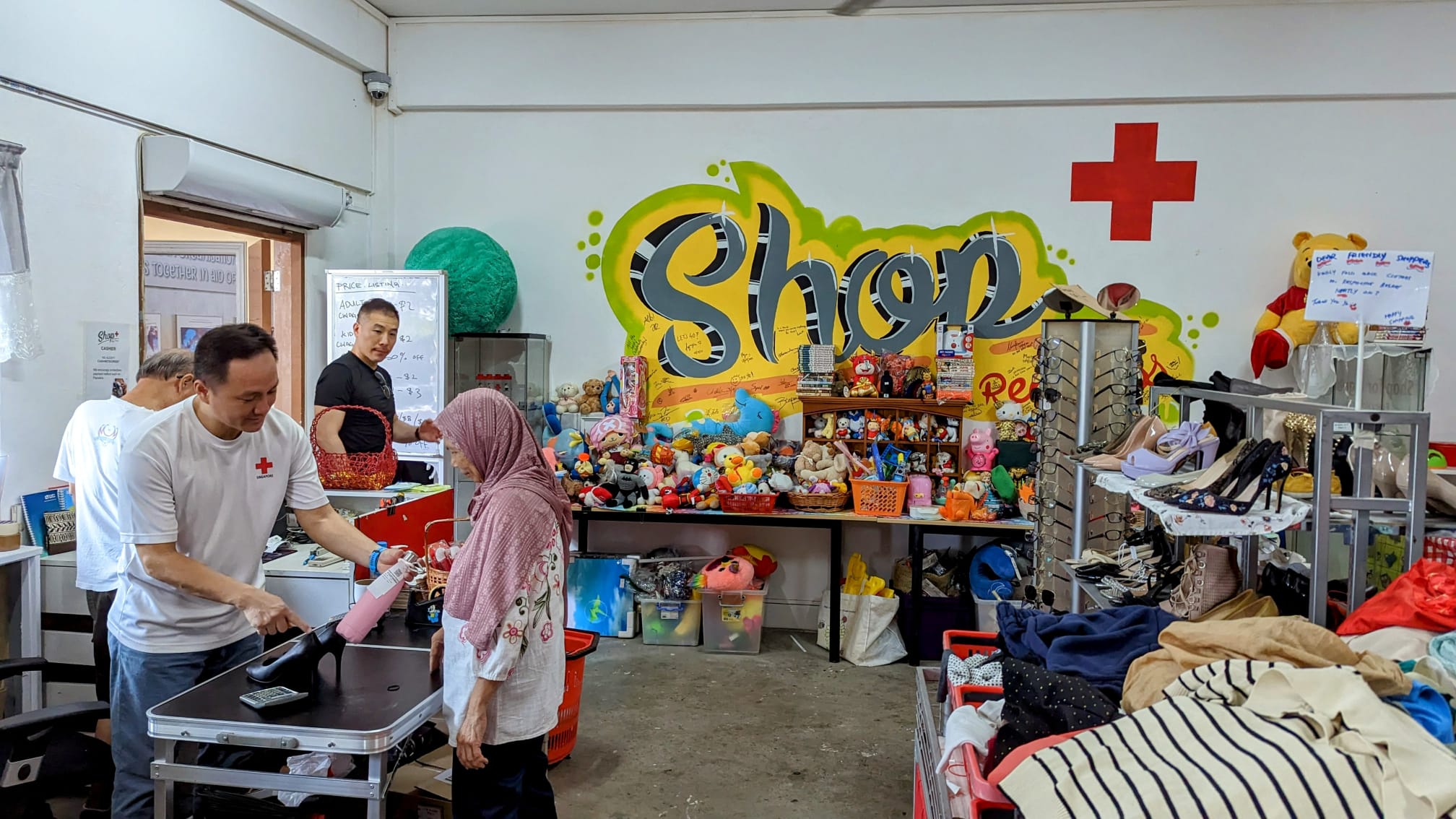 Anh loves to talk about his volunteering experience at the SRC with his children, who would then share those stories with their friends.
"My proudest moment was when one of the parents at my son's primary school asked me about my volunteering experience with the SRC. I encouraged the parent to contribute time and money towards helping others. Some fellow parents were keen to volunteer while others shopped for a good cause at Shop+! By encouraging others through my volunteering experience, I hope to share the joy of volunteering in the community and make society a better place for everyone," says Anh, who has two children aged nine and 13.
He encourages anyone with an interest in volunteering to step forward.
"We will be there to support you. Don't be afraid," he says.
Volunteer Leader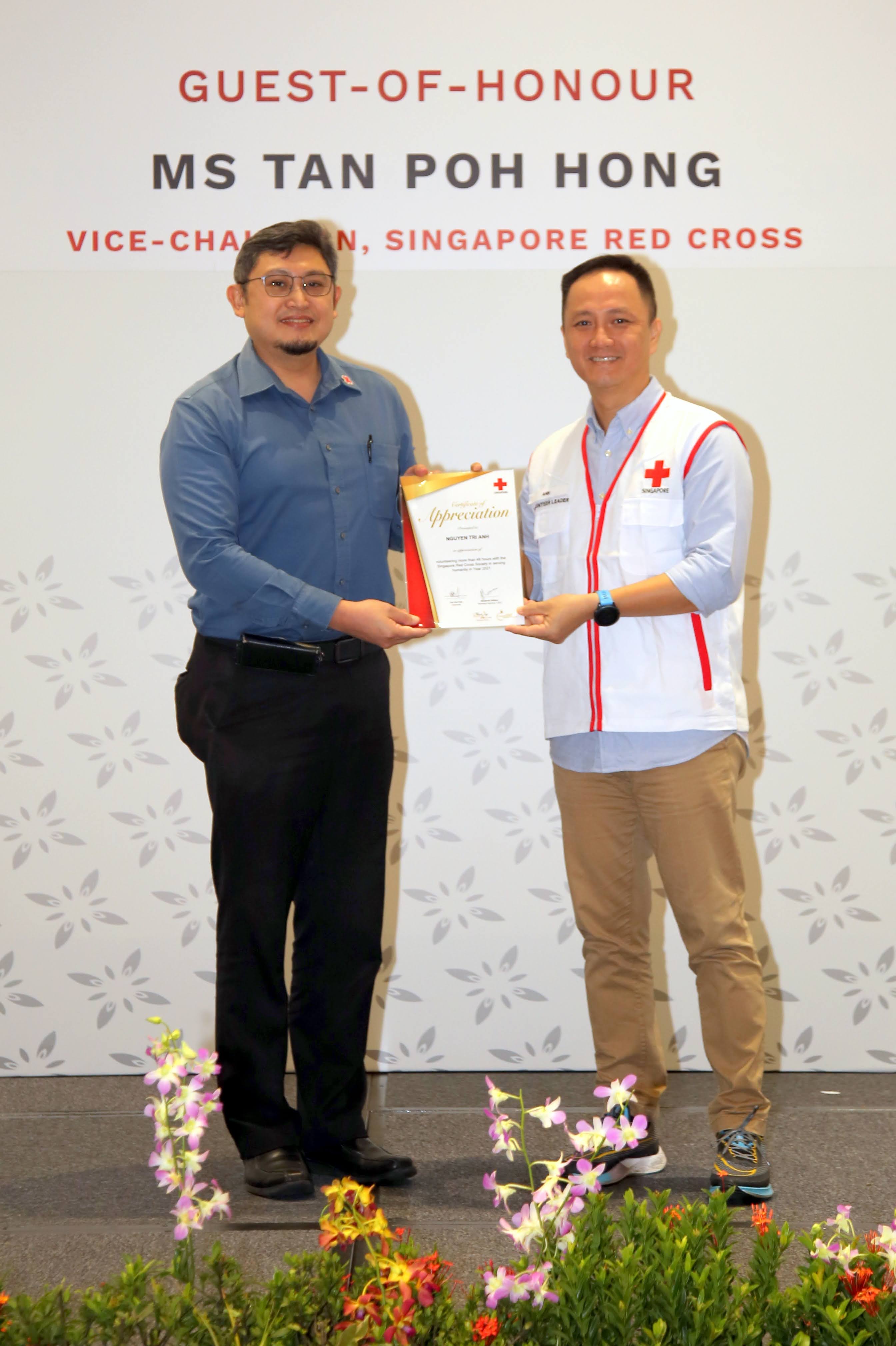 In fact, it was a Shop+ teammate who encouraged Anh to sign up for the Volunteer Leadership Programme, in order to be an effective volunteer leader. Last year, he attended the programme held on weekends between July and October.
"One of the key insights I gleaned from the training was that sharing is caring. When we share our time, energy and experience with others, we care, support and grow together with them. The training gave me the confidence to serve as a volunteer leader. What we do is important for the community. I have been sharing what I learnt with my children," he says.
Anh wants to inspire more people to volunteer with the SRC.
"I hope to be the bridge connecting new volunteers with existing volunteers. I want to be there to listen and support them," he adds.
By Saurav Srivastava, Volunteer
Copyedited by Lisa Kong, Volunteer