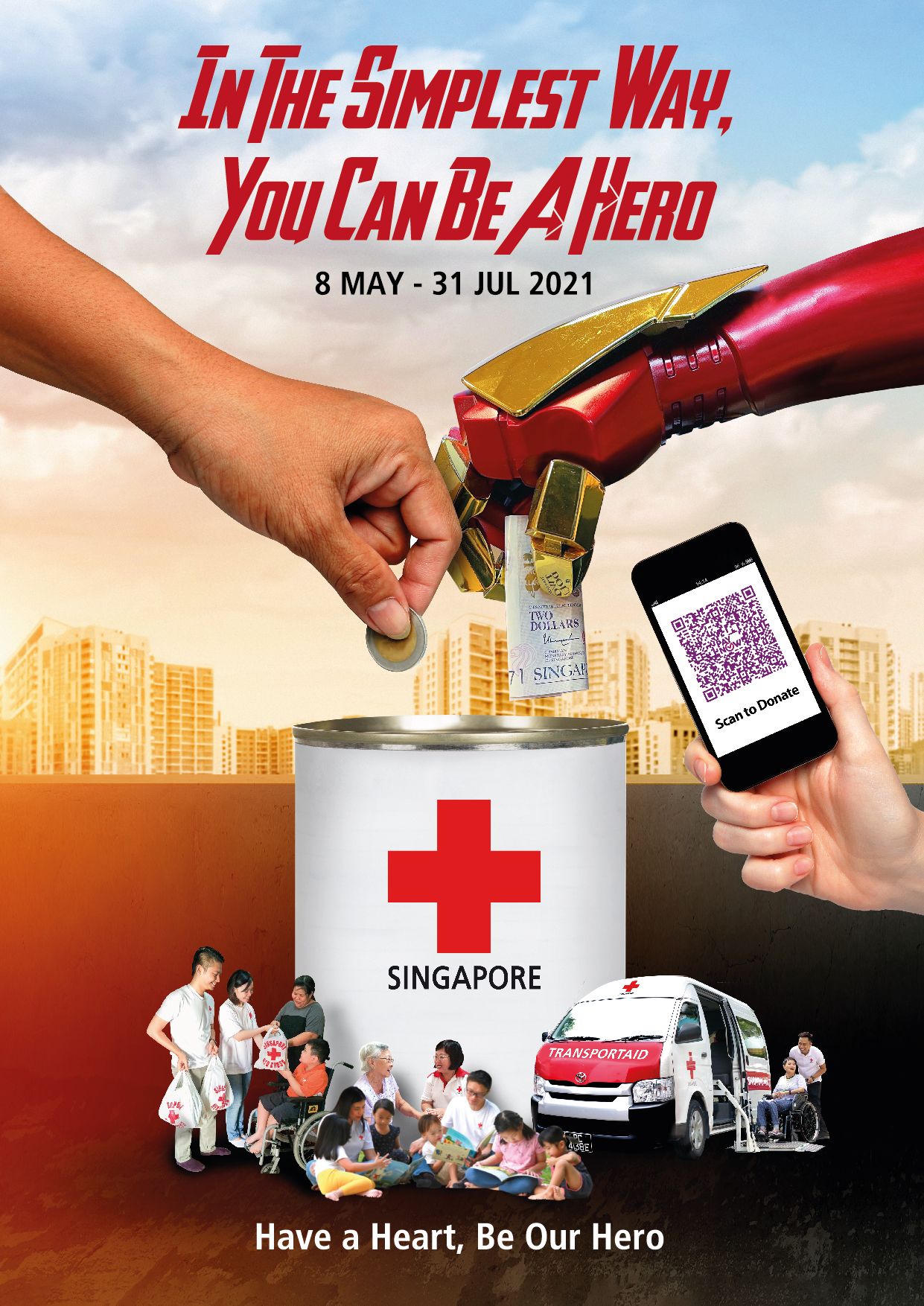 To commemorate World Red Cross Day, the Singapore Red Cross (SRC) is organising Grateful Hearts 2021, our annual signature fundraiser, from 8 May to 31 July 2021.
This year's theme is "In The Simplest Way, You Can Be A Hero." We hope to rally the nation's grateful hearts, to come together in the simplest of ways to become a hero for the local vulnerable beneficiaries through making a donation or even fundraising for our causes. Have a Heart, Be Our Hero!
With your help, we aim to raise $250,000 to make a difference in the community! Every dollar raised will go directly towards the elderly, disabled, children, families-in-need and the most vulnerable in our community
We can all save the day in the simplest of ways.
How can you be our Hero?
Individuals
Corporates:
Ways to Donate:
Online Donation:
PayNow* UEN S86CC0370EFR1 (Via Bank App)
Bank Transfer* to HSBC 142038546001 *Please state <Grateful Hearts> and <IC No> in the Reference section
Cheque Donation: Please write cheque payable to Singapore Red Cross Society and mail to: 15 Penang Lane, Singapore 238486. Indicate *Grateful Hearts* full name, IC no & address at the back.
For enquiries, please give Ms Kanthes Kumar a call at 6664 0500 or email us your burning questions to find out more!