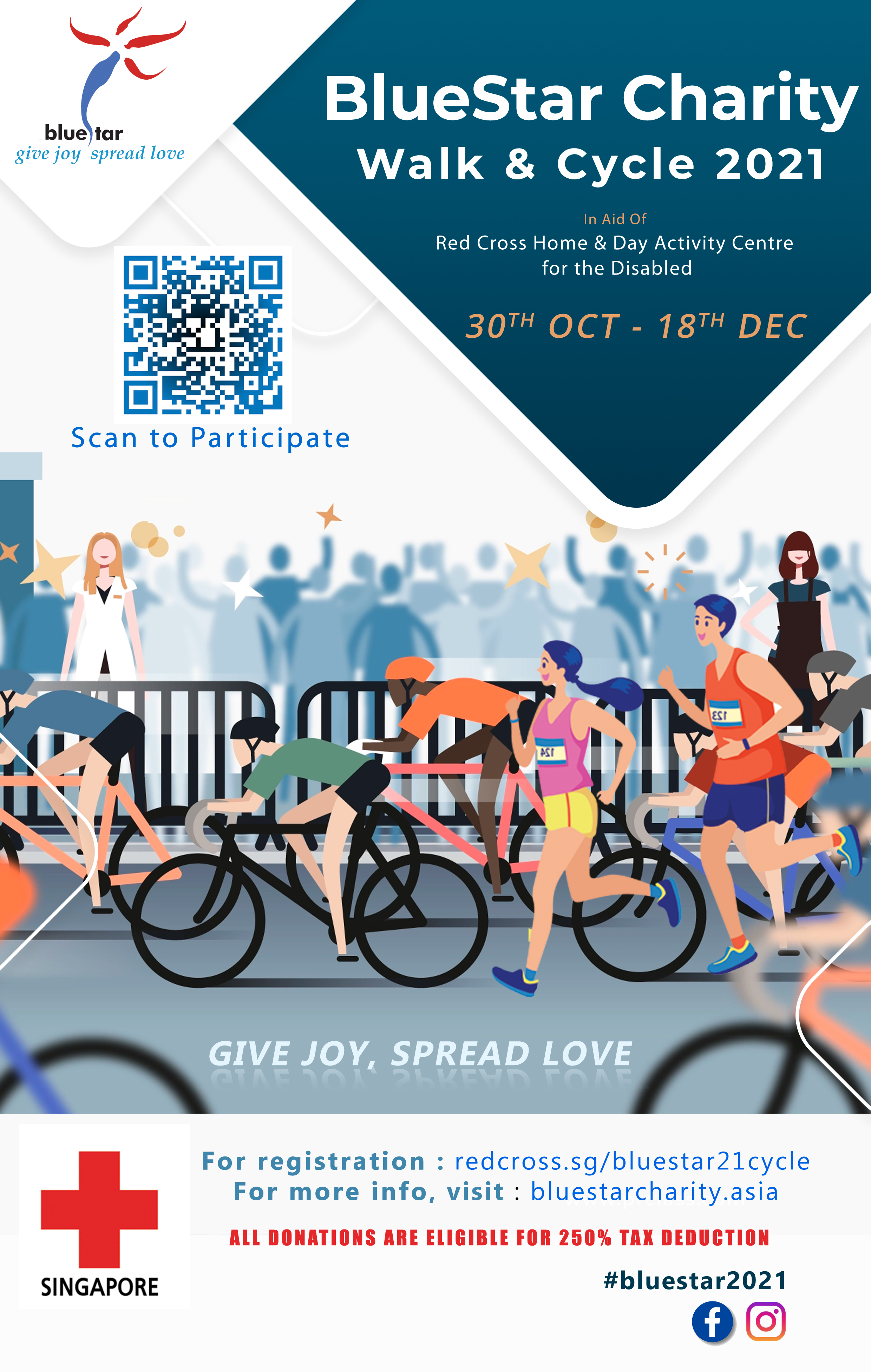 Thanks to the continuous support from donors, sponsors and participants such as yourself, BlueStar Charity Asia has been able to fulfil its mission to 'Give Joy, Spread Love'. BlueStar Charity Asia steps into its fourth year, the movement would be expanded to include Singapore Red Cross Day Activity Centre for the Disabled ("DAC").
Support the meaningful event by registering as a BlueStar Walker or Cyclist by donating $28 or $68 respectively, and walking 28km or cycling 128km between 30 October and 18 December 2021. Each BlueStar participant will receive a Finisher Gift Pack including an event T-shirt!
BlueStar Charity Asia is a charity movement initiated by a group of passionate ex-NPCC Cadet Inspectors and friends. In 2018, they came together to do their part for the vulnerable in our community and ever since, they have organised charity walks in aid of the Red Cross Home for the Disabled ("RCHD").
Due to the ongoing pandemic, BlueStar Charity Walk & Cycle 2021 will be presented in two formats: In-person and Virtual.
Details of the event are as follows:
BlueStar Charity - Virtual Kick-Off!
30 October 2021, 4pm. Watch us on Facebook Live.
BlueStar Charity - Finale!
Due to the uncertain rapid changing environment in the community and feedback from some of the participants, the organizing committee deeply regrets to inform you that the cycling event this Saturday, 18 December 2021 will be canceled.
A video of the finale will be posted on the BlueStar Charity Asia Facebook event page and website later on.
BlueStar No Limit Virtual Session - 30 October to 18 December 2021
Virtual Walk: Participants are encouraged to clock a distance of 28km over this period.
Virtual Cycle: Cyclists are encouraged to clock a distance of 128km over this period.
Ways to Contribute to BlueStar Charity Walk & Cycle 2021:
For Registration
Online/Credit Card:
Sign up here now! via Give.Asia | Giving.sg
For Donation
1. Bank Transfer to DBS 10339664
Please state <Bluestar 2021> in the Reference section.
2. PayNow UEN S86CC0370ETSP (Via Bank App)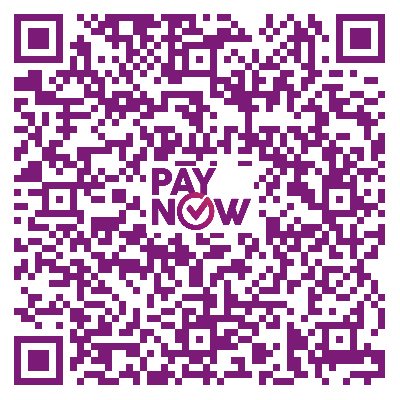 3. Cheque - Payee: Singapore Red Cross Society
For Cheques, please write the cheque payable to *Singapore Red Cross Society* and mail to: 15 Penang Lane, Singapore 238486. Indicate <Bluestar 2021> and <IC No> in the Reference section at the back.
All donations will be fully donated to the Singapore Red Cross local programmes are eligible for a 2.5 times tax deduction.
Please include Donors Name and IC no. for donations via cheques and bank transfer if you wish to claim tax deduction.
For more information, visit bluestarcharity.asia.
For all enquiries on donations or volunteering opportunities please email us.